Police and firefighters in Rio de Janeiro welcomed travelers landing at Galeão International Airport on Monday with banners decrying delayed wages and the lack of infrastructure to tackle crime at the site of this year's Olympic Games.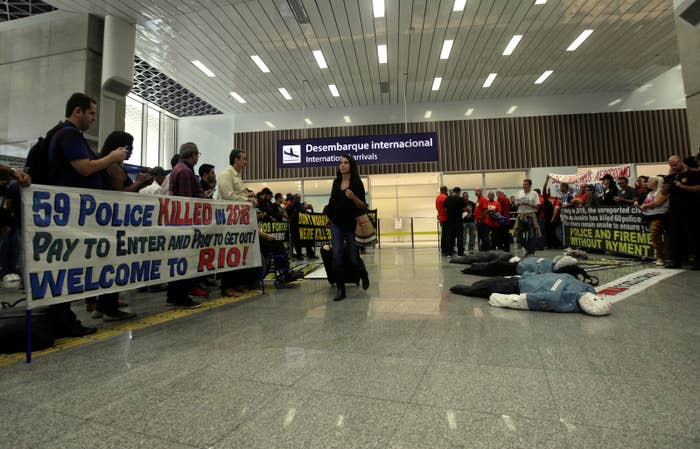 Over the weekend, three police officers were killed in Rio; there have already been 54 police deaths this year in the state.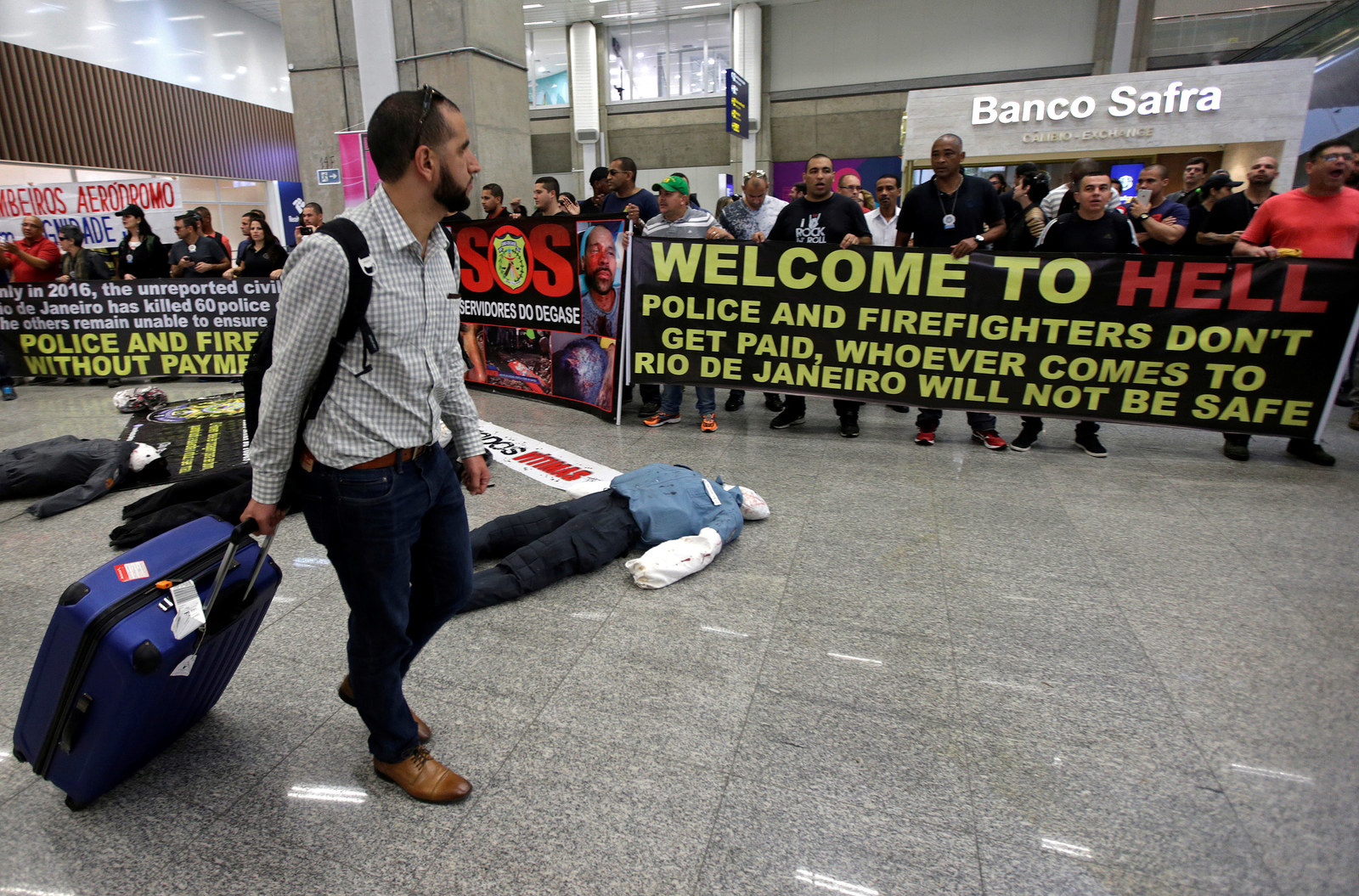 Protesters held banners in English that said things like "Welcome to hell" to draw the attention of arriving Olympic athletes and tourists.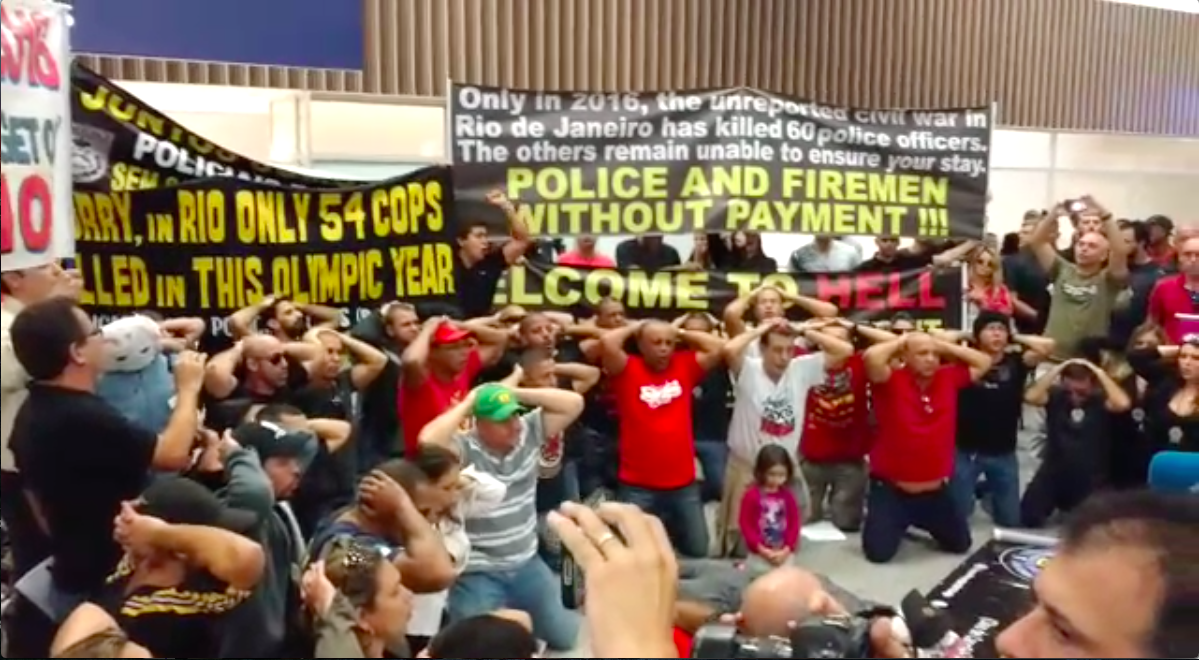 According to Marcelo Mata, director of the Association of Military Firefighters in Rio de Janeiro (ABMERJ), police received the last installment of their May salary on Monday. June salaries have yet to be entered into payroll.
"The police have clearly been hunted by the corresponding powers in the criminal element. We don't have bulletproof vests for the entire force, and we don't have adequate weapons, while [criminals] use assault rifles," Mata told BuzzFeed Brazil.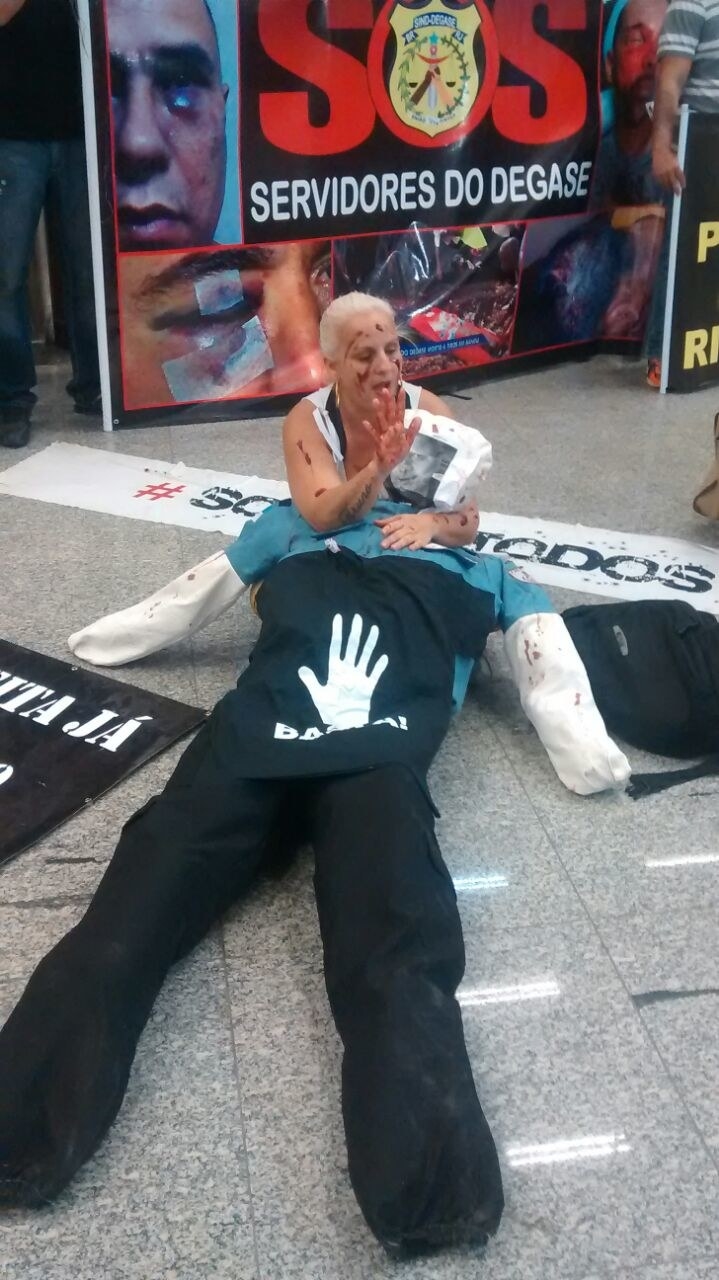 One of the cases that instigated the police protest was the death of Fire Department Sergeant Antonio Marcos on Friday night. According to ABMERJ, Marcos was headed to a freelance job when he was stopped at a fake police traffic stop on Brazilian Highway 101, in São Gonçalo.
"They killed the sergeant when they saw he was police. The crime world pays a premium to whoever kills a police officer, or a firefighter. It is a 'war premium,'" the director of ABMERJ said.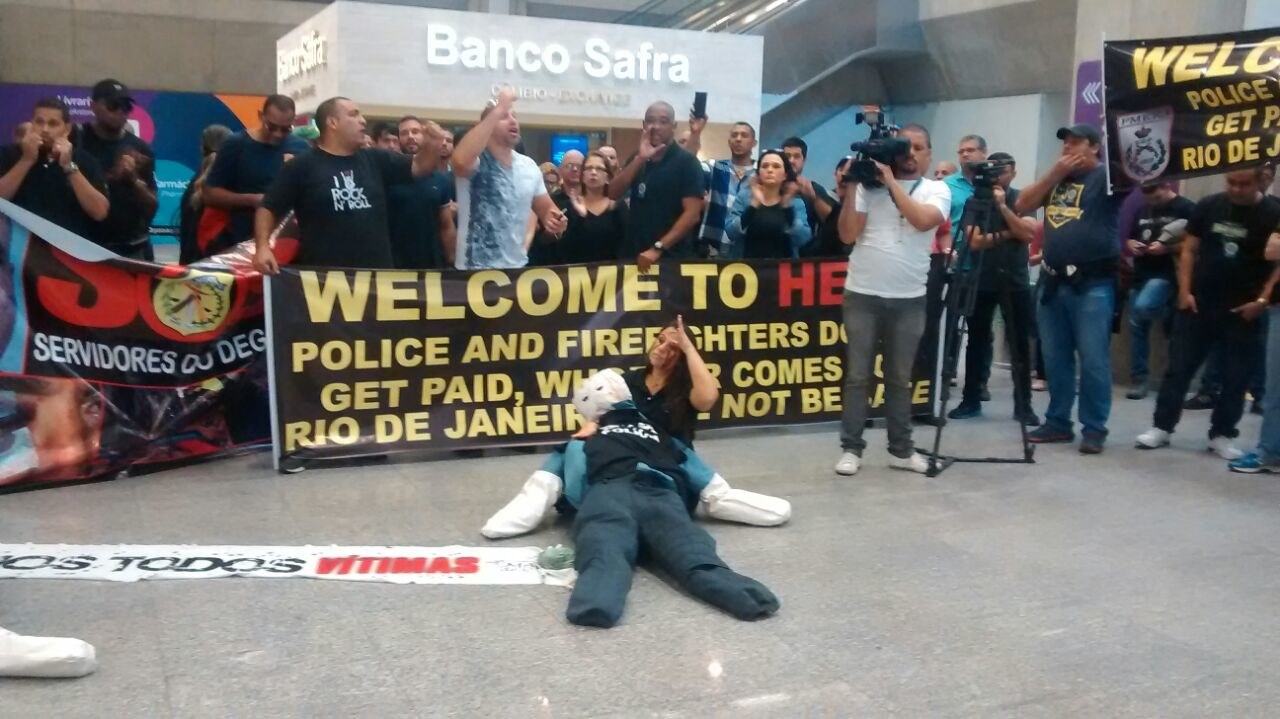 In a response to BuzzFeed Brazil, the office of the secretary of state security of Rio said it considered the demands of police "legitimate," confirmed the delays in payment, and stated that the government will deposit the bonuses for the first half of last year, and those for the police officers who will work at the Olympics, this week.
According to the secretary, a force of 85,000 people will work at the games, with 47,000 in security, civil defense, and order, and 38,000 from the armed forces. Also according to the advisory, the federal government invested 350 million Brazilian reals in security at the Olympics, with 100 million reals being spent in personal protection equipment such as bulletproof vests.