"We might have other warriors, but we'll never forget our warriors from this tragedy."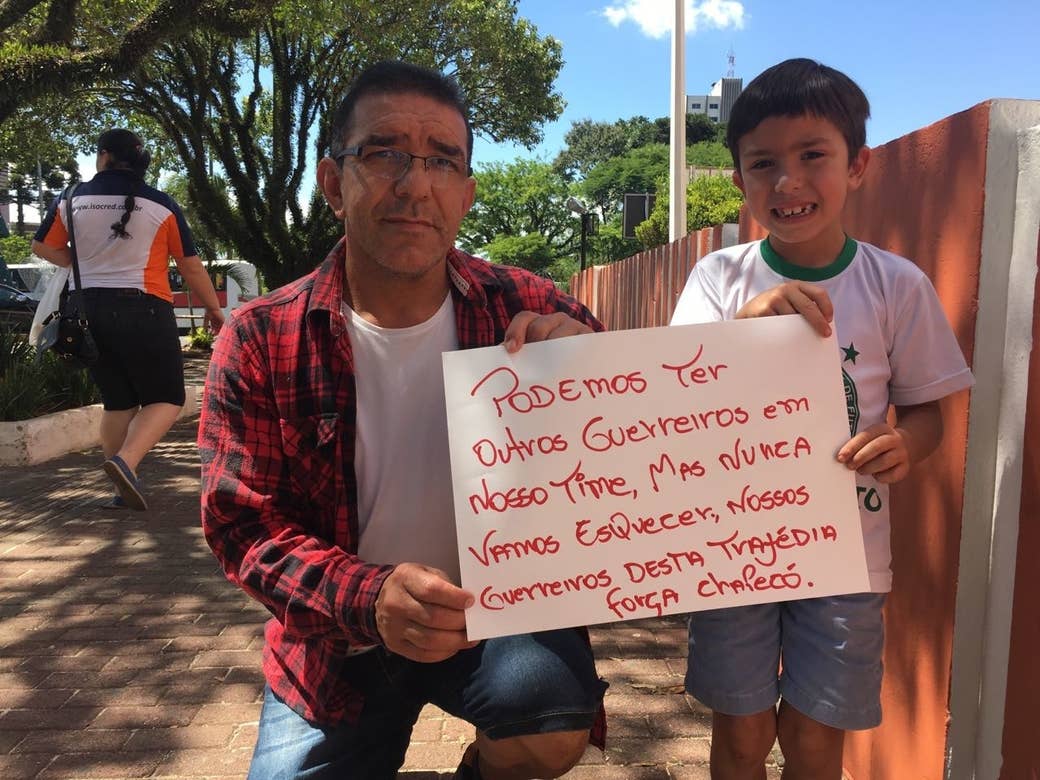 Evander Fragoso, a 51-year-old attendee of a vigil, and his 6-year-old grandson, Bernardo, are like most everyone else in the city of Chapecó, Brazil: fans of the Chapecoense soccer team, which lost multiple players in a plane crash Monday night that killed 71 people.
"It's going to be tough to make it through this," he said.
"We went out to come back with a star on our chests, and we came back with a number 76 in the sky."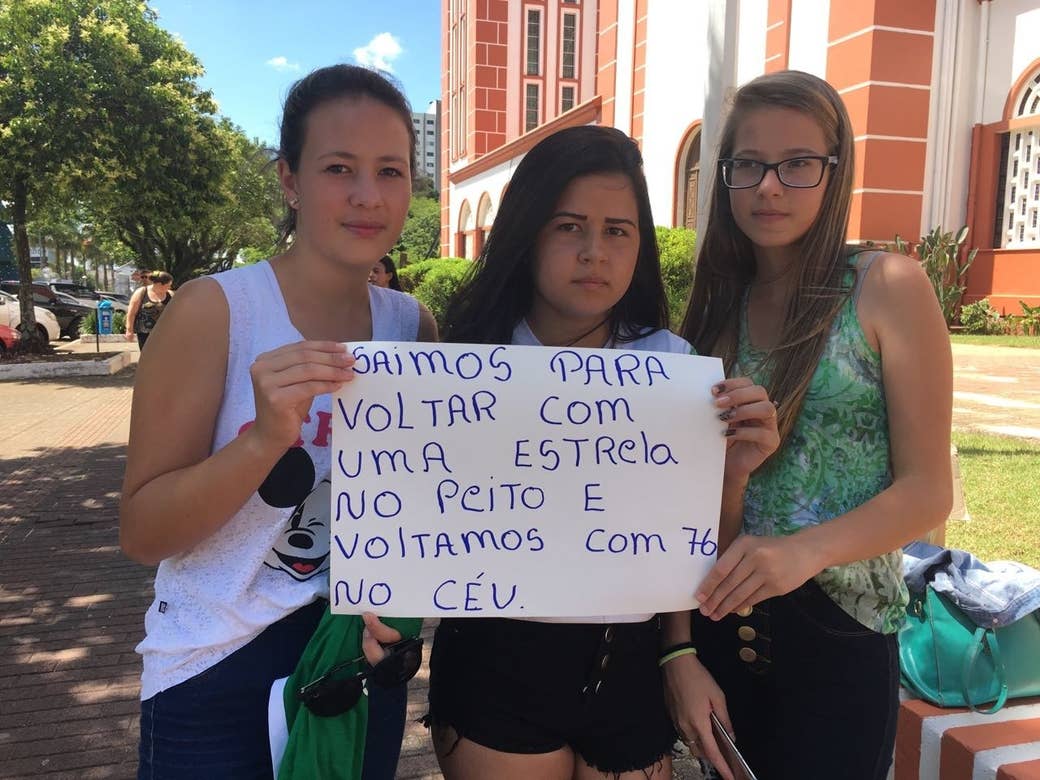 Isabele de Deus, 16, Adrielly Lima, 14, and Gabrieli Borges dos Santos, 15, are students and have been hardcore fans of "Chape" since they were little kids. On Wednesday, it wasn't yet 3 p.m. when they had already made their way to the stadium of the soccer club for a memorial celebration held in lieu of a scheduled match in Medellín. On Tuesday, they stayed at a vigil that attracted thousands of people until midnight.
"Nobody expected this. #ForçaChape!"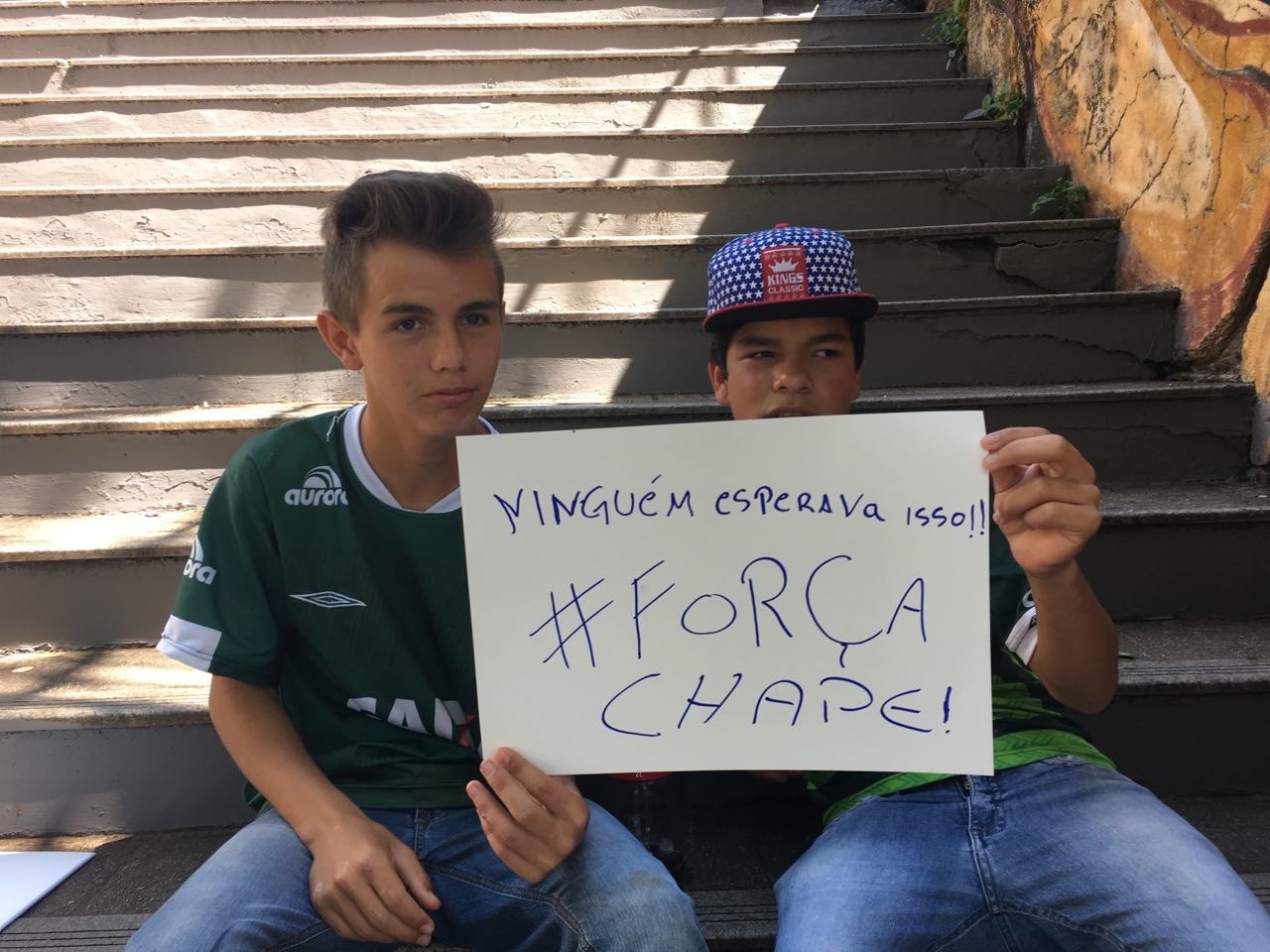 Gustavo Kleinibing and João Victor Rodrigues, both 15, didn't quite know what to write. They just kept repeating that it was a tragedy that "nobody expected, nobody!" They also said the most important thing was to keep using the hashtag that had spread throughout social networks, #ForçaChape.
"Our wonderful city."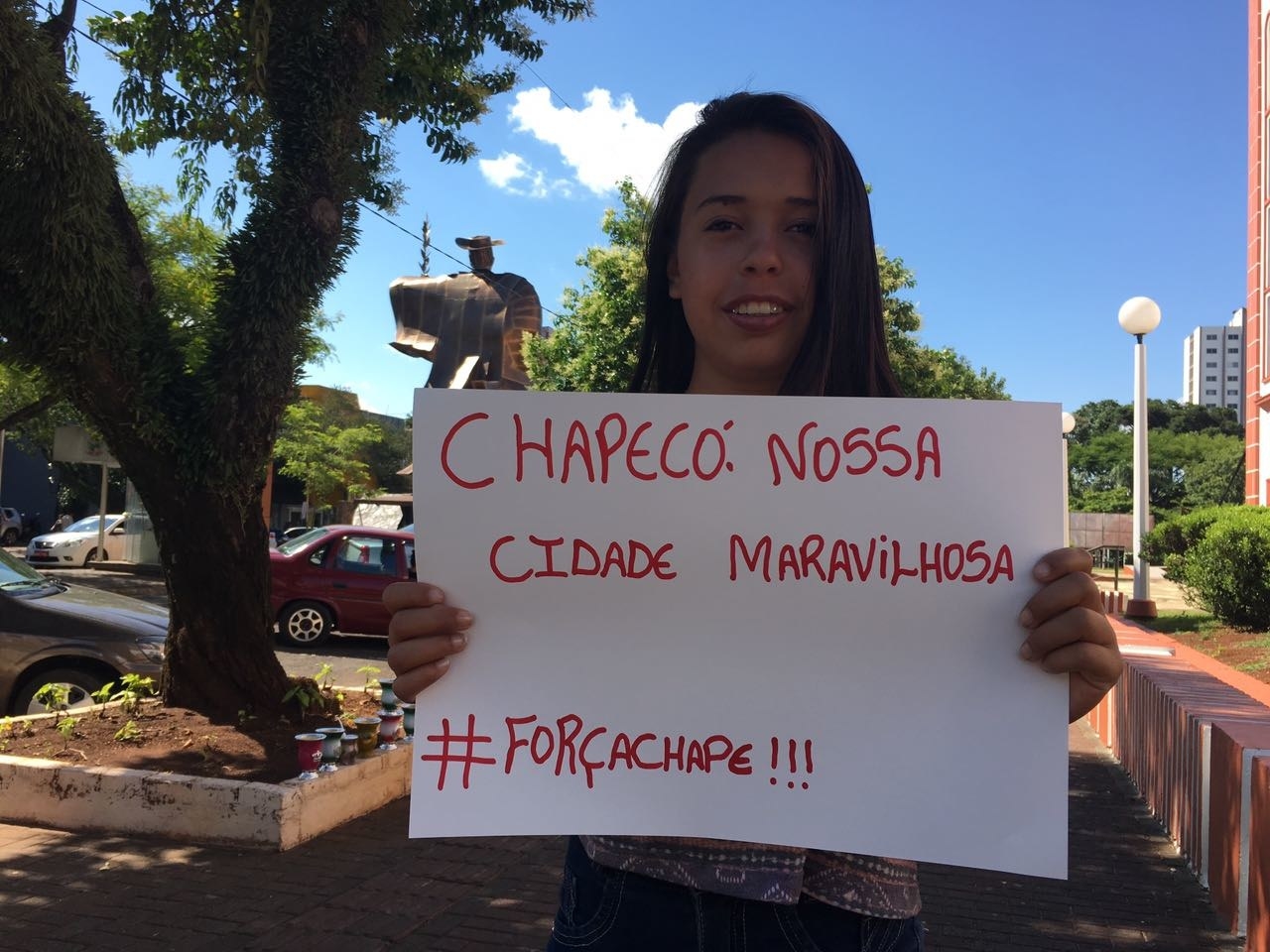 Jaqueline dos Santos Rodrigues, an 18-year-old student, said that she couldn't eat for two days after the crash because she was so upset. She just smiled when she talked about what she liked about Chapecó: everything. Santos Rodrigues also added that she's proud to pay almost R$100 in monthly fees to the club Chapecoense.
"They were our golden boys!"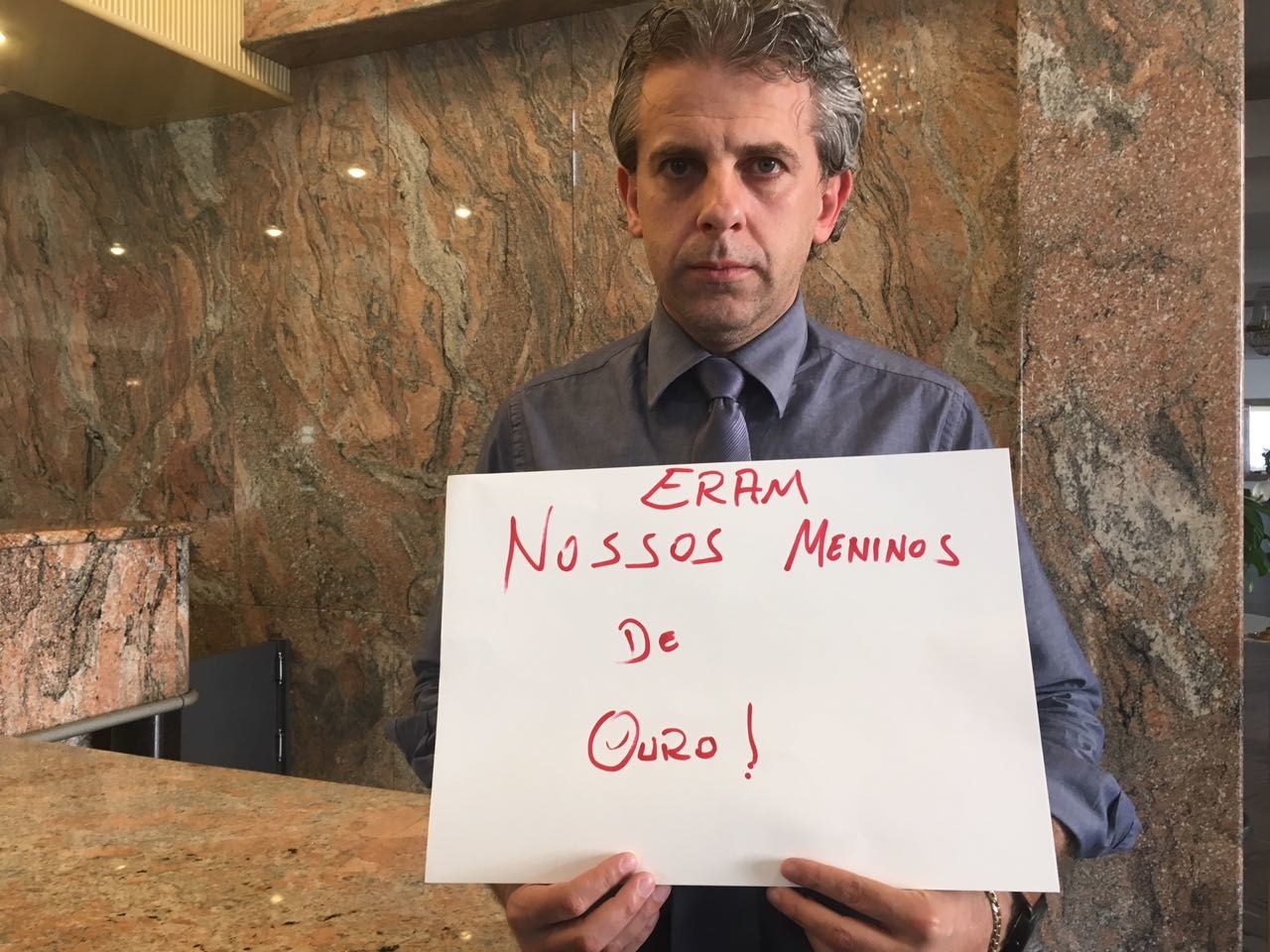 Evandro Michelon, 40, is the manager of the Bertazo hotel, the headquarters of Chapecoense and where the coach Caio Júnior lived.
"This team was very special for us. Here, everyone is very shaken up," he said. "They were a really fun bunch of guys, they got along well with everyone."

The hotel, like most of the stores on the street, put up a black tie on its door.
"They were our golden boys," the manager wrote.
"It was something nobody expected. It really shook people up. We're very sad about what happened. There will be people in Natal."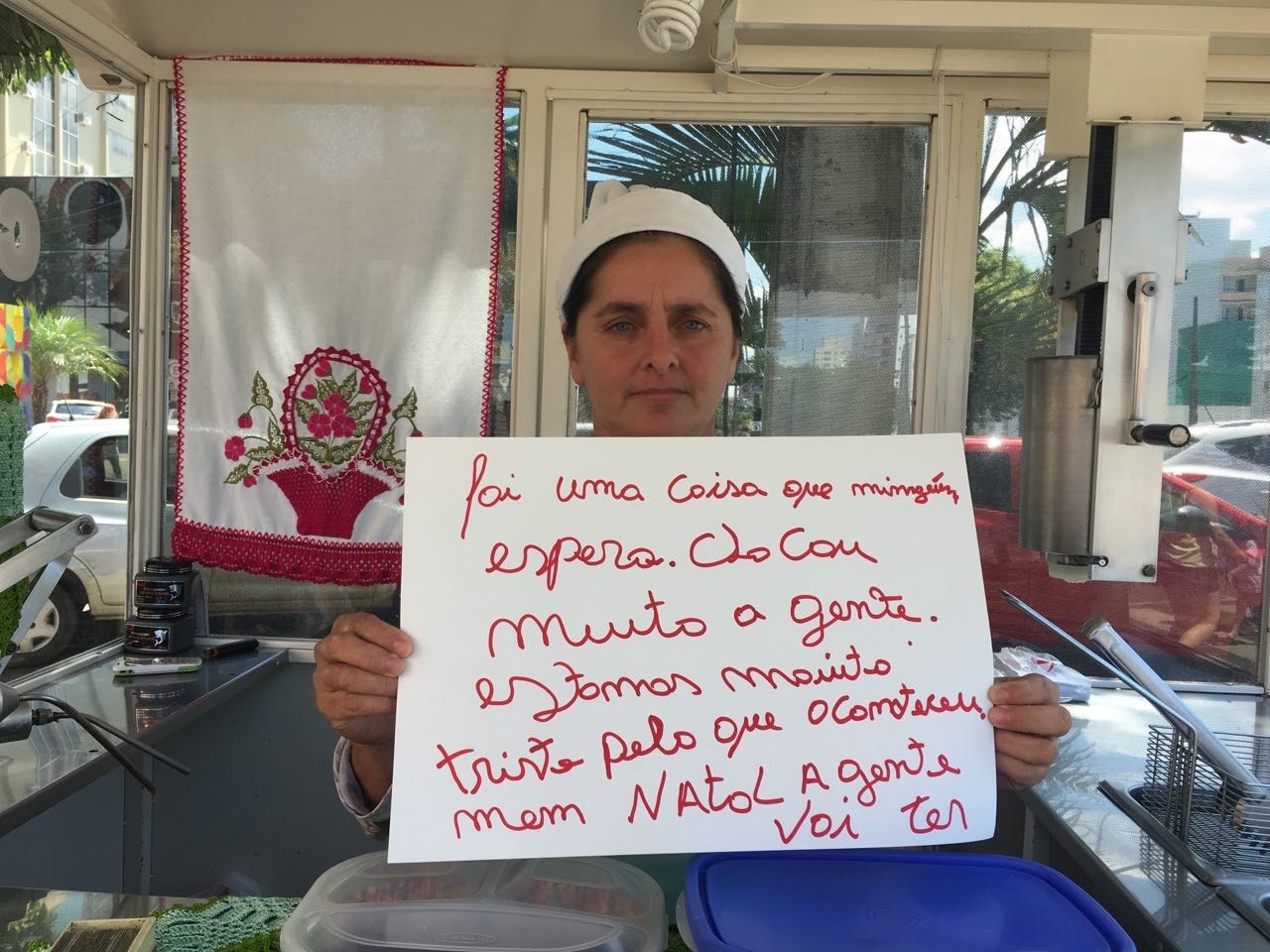 Solange Lopes, 43, the owner of a churro cart in the center of the city for 18 years, says that she didn't know what to write, but then couldn't stop.
"Who's to blame for this?"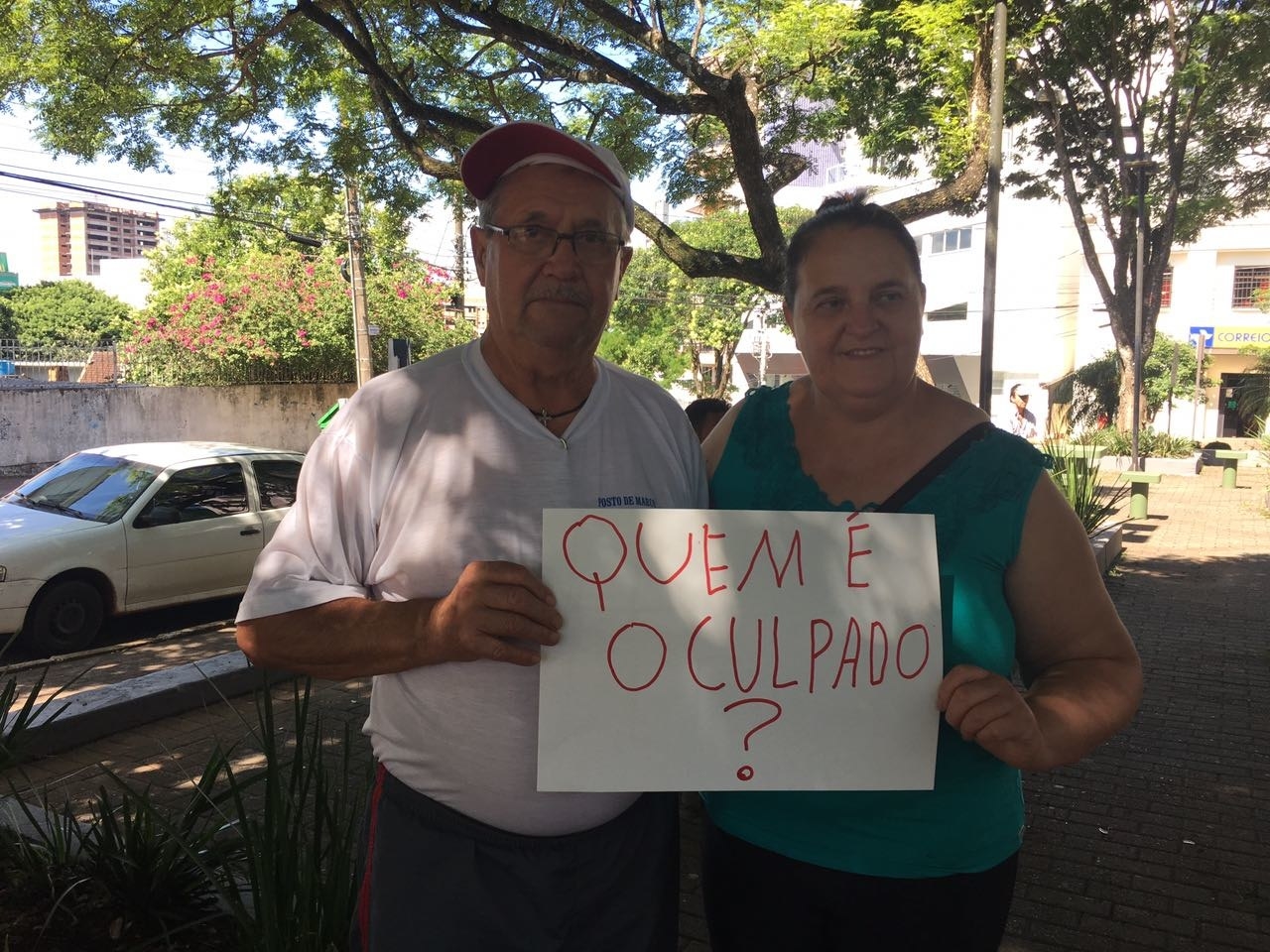 Erondino Pereira de Andrade, 76, and Nilce Vidor, 49, wanted to know who was responsible for the crash and what caused it.
"There are so many treasures in Chapecó! So many!"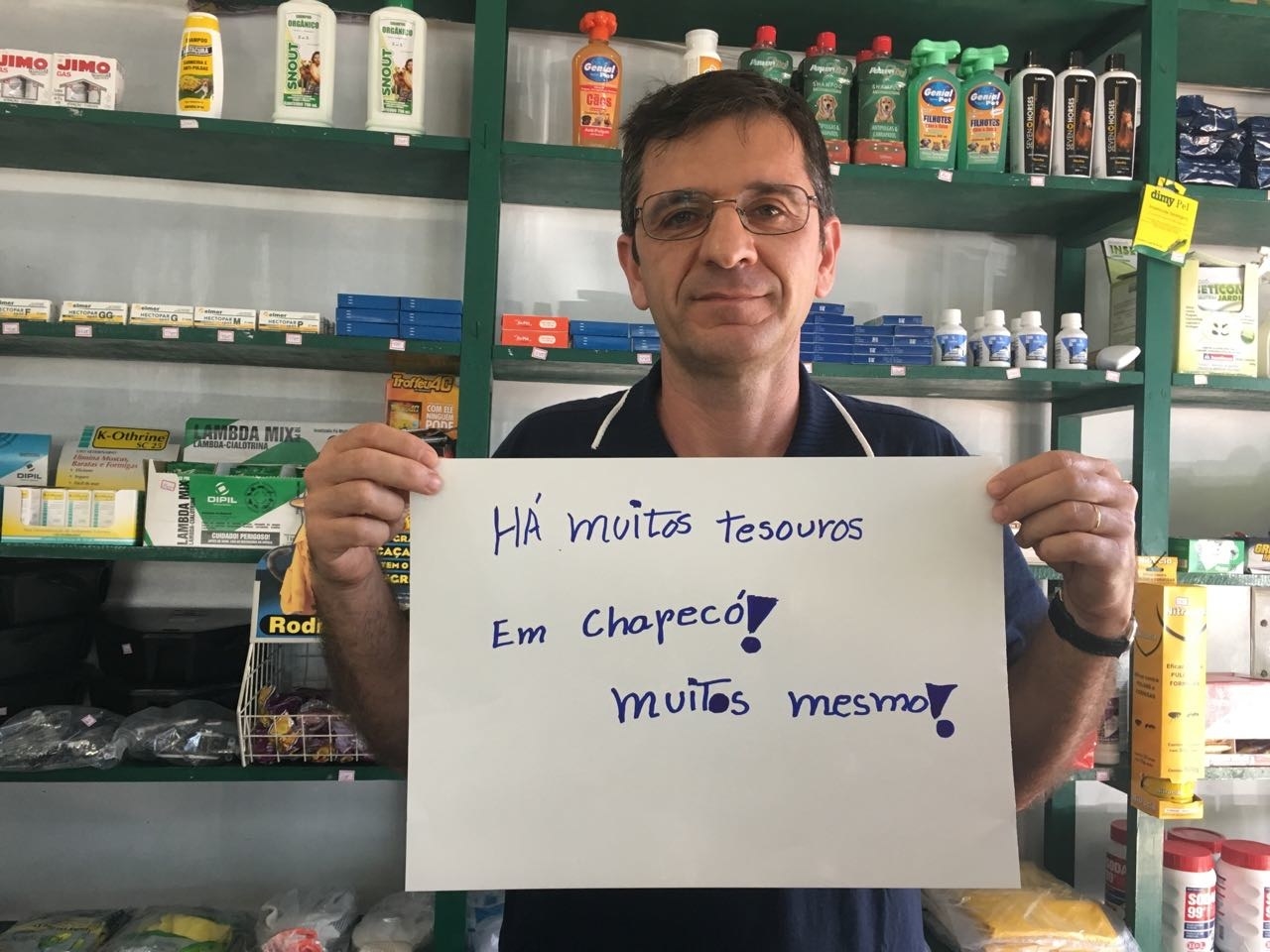 Businessman Adelar Marcon, 46, said he felt the city had a lot of strength to make it through this tragedy.
"It's kind of ironic, he said. "The team fought so hard to be in the international media, and this ended up happening with a tragedy, but people now have so many others to back them up. Since I'm an optimist, I'm thinking about Chapecoense making it to the 'Copa Libertadores' next year."
Regarding the "treasures" he refers to in his message, he spoke about the groundwork that was done, and said his 14-year-old son is an athlete.
"We have no words to express our pain! #ForçaChape"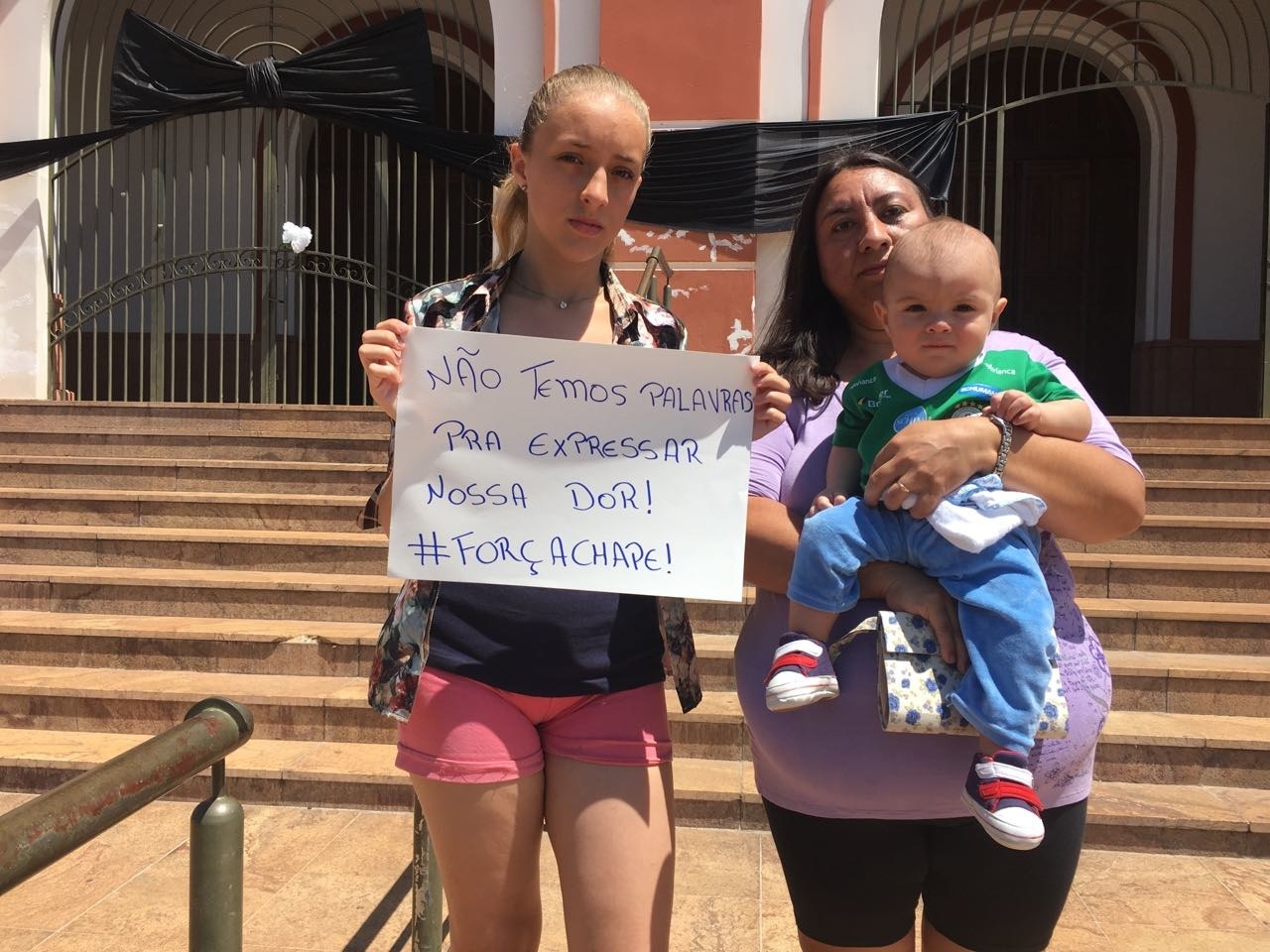 Claudenilse Machado, 41, and her daughter Tainá, 13, said that the sadness they felt with the tragedy that struck Chapecó is so deep that it's difficult to find the words to describe how they feel.
Machado dressed up her 8-month-old son, Carlos Daniel, with a "Chape" jersey to pay tribute, and said she spent Wednesday thinking about the other mothers and daughters in the city.
This post was translated from Portuguese.