Zianna Oliphant, a young girl from Charlotte, wept as she addressed elected officials about their response to police shootings at a city council meeting on Monday.
"It's a shame that our fathers and mothers are killed and we can't even see them anymore," Oliphant said through tears.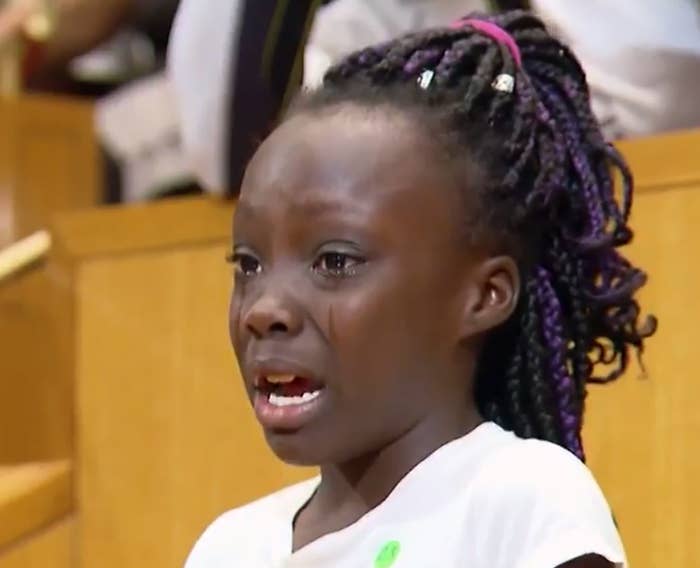 "It's a shame that we have to go to the graveyard and bury them," the young girl said.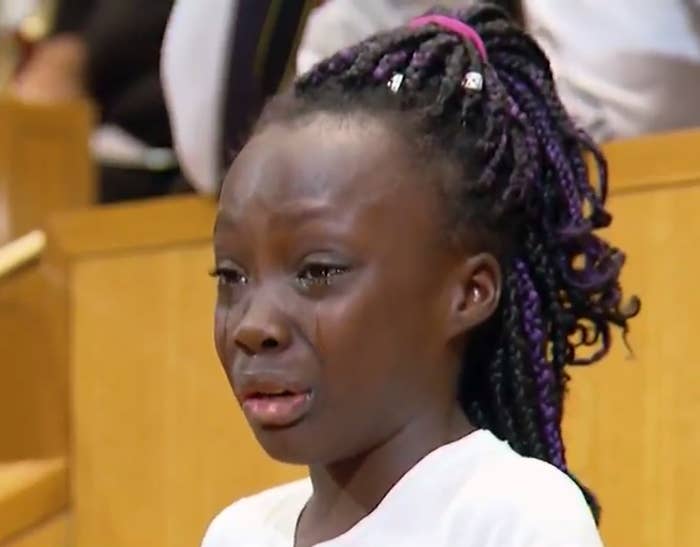 "We shouldn't have to protest because y'all are treating us wrong," she told city leaders. "We do this because we need to and have rights."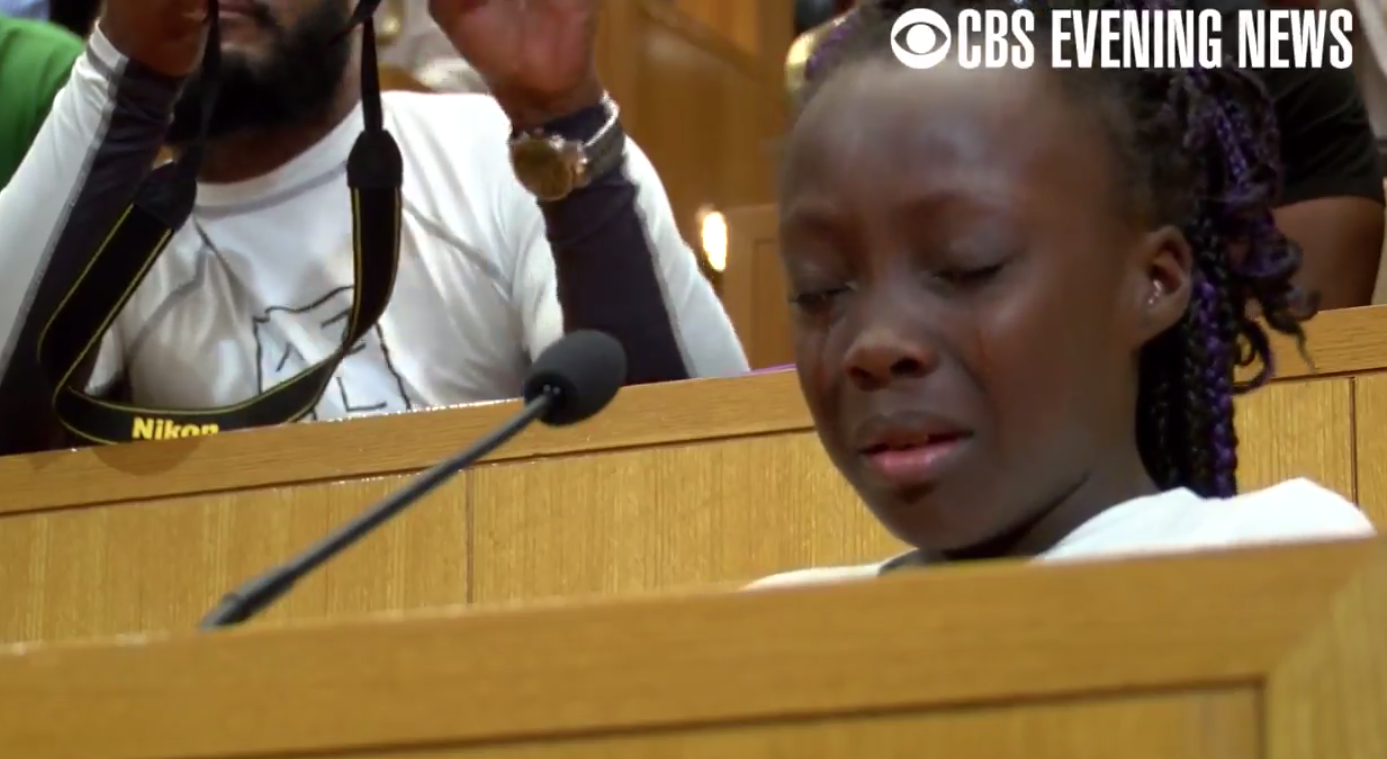 Oliphant's moving plea brought many in the chamber to tears.
Other children also gave emotional speeches, including this boy who said, "Every morning when I wake up I'm scared that I won't grow up to be black man."
And this young girl who said, "I'm tried of getting scared when my dad's driving in the street when I see a police car get behind him."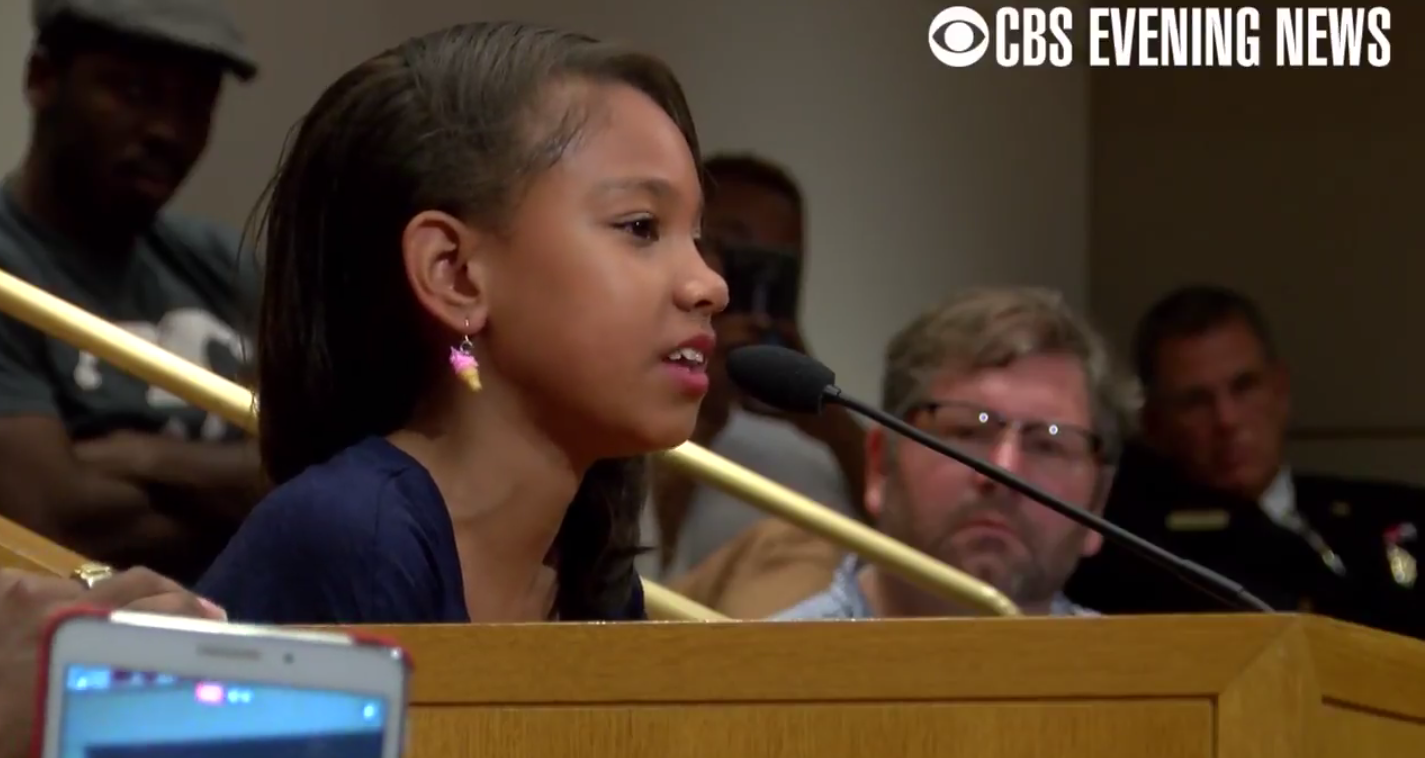 Oliphant's tearful speech was shared widely on social media, with many applauding her for sending a powerful message to officials in Charlotte.
"Out of the mouths of babes..."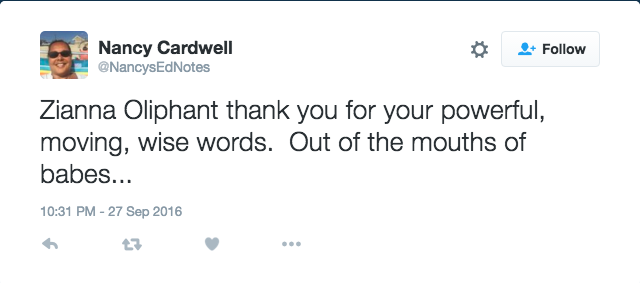 Some were thankful to the young girl for her "willingness to speak."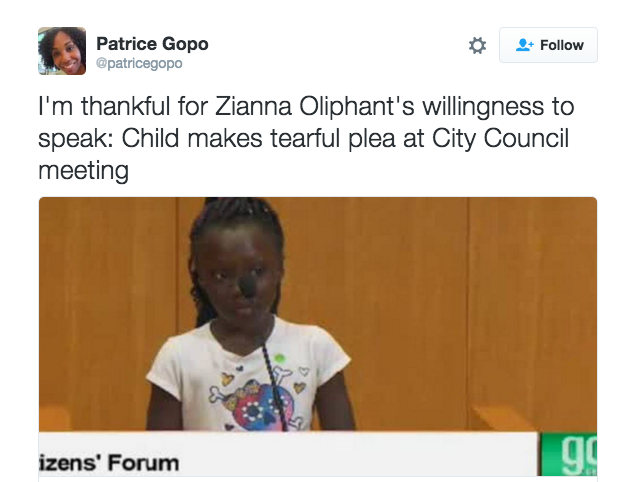 Others were heartbroken after hearing her speech: "We are failing our children," one woman said.