A Maryland-based YouTube couple charged with child neglect for featuring "kids prank" videos that sparked allegations of child abuse are continuing to post content involving three of their children despite being on probation.
Michael and Heather Martin lost custody of two of their youngest children and were sentenced to five years of probation on charges of child neglect in 2017.
The couple was behind the popular DaddyOFive YouTube channel, which sparked widespread criticism and allegations of child abuse for its videos featuring the Martins "pranking" their five children.
Some of the videos depicted the Martins yelling at their children until they cried, screaming obscenities, and — in one instance — shoving a child who then got a bloody nose.
Two of the youngest children — then 10-year-old Cody and 11-year-old Emma — were the most frequent targets of the pranks and suffered "mental injury" as a result of the videos, according to psychological evaluations of all five children.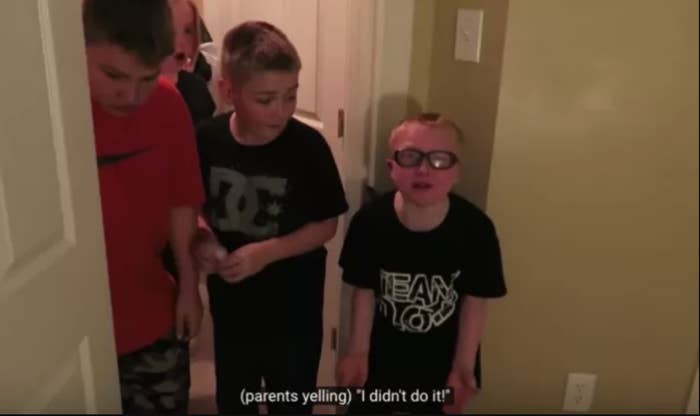 Several complaints filed about the videos prompted an investigation by Frederick County authorities. In May 2017, the couple lost custody of Cody and Emma, who are Michael's biological children and Heather's stepchildren.
The couple was charged with two counts each of child neglect.
According to an agreement between their defense attorney and the Frederick County State's Attorney, the Martins entered so-called Alford pleas — a special kind of guilty plea that meant that while they were not necessarily admitting what they did was legally wrong, they agreed that the state had enough evidence to prove guilt going forward.
Under the terms of their ongoing probation, the Martins are not allowed to have contact with Cody and Emma, unless dictated by a judge. They are also not allowed to post videos featuring Cody and Emma on social media.
Their three other children, Jake, Ryan, and Alex, were not subjects of the criminal case as the psychological evaluations found that they did not suffer from "mental injury" associated with the videos, prosecutors said.
Frederick County Assistant State's Attorney Lindy Angel called the videos "horrendous" at the time, but told BuzzFeed News that the couple had "no intention to injure the children."
"It was insensitive, cruel, bad decision-making," Angel said at the time. "But there was no real intention behind it."
The Frederick County State's Attorney did not respond to BuzzFeed News' request for comment Wednesday.
With no court order covering Jake, Ryan, and Alex, the couple has continued to make prank videos featuring them as part of their new FamilyOFive YouTube channel, which currently has more than 280,000 subscribers.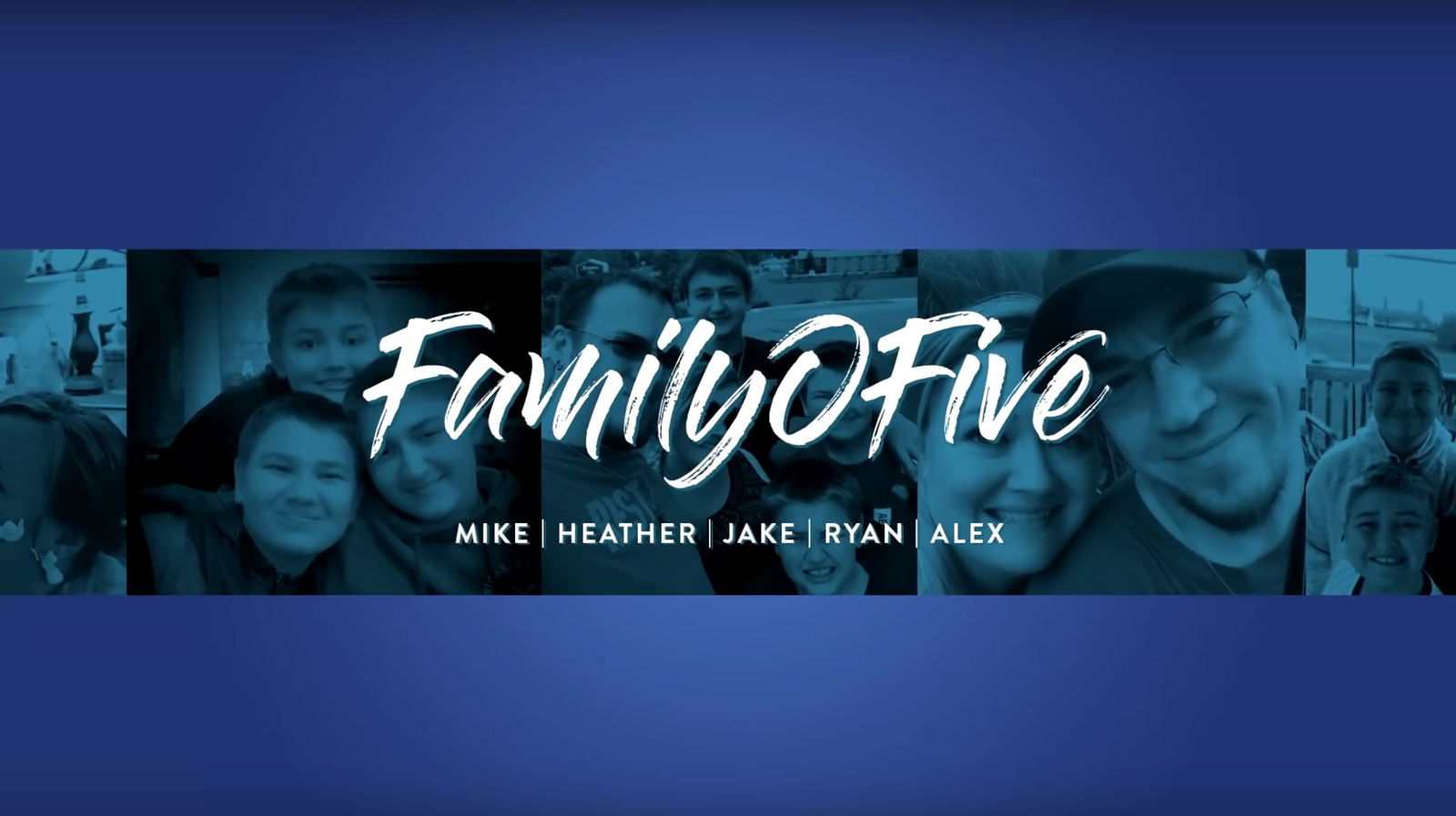 A "trailer" for the channel — uploaded a little over a month after the couple was sentenced to probation — features clips of the family pranking each other, including one of the children getting hit with a ball and crumbling to the ground in apparent pain.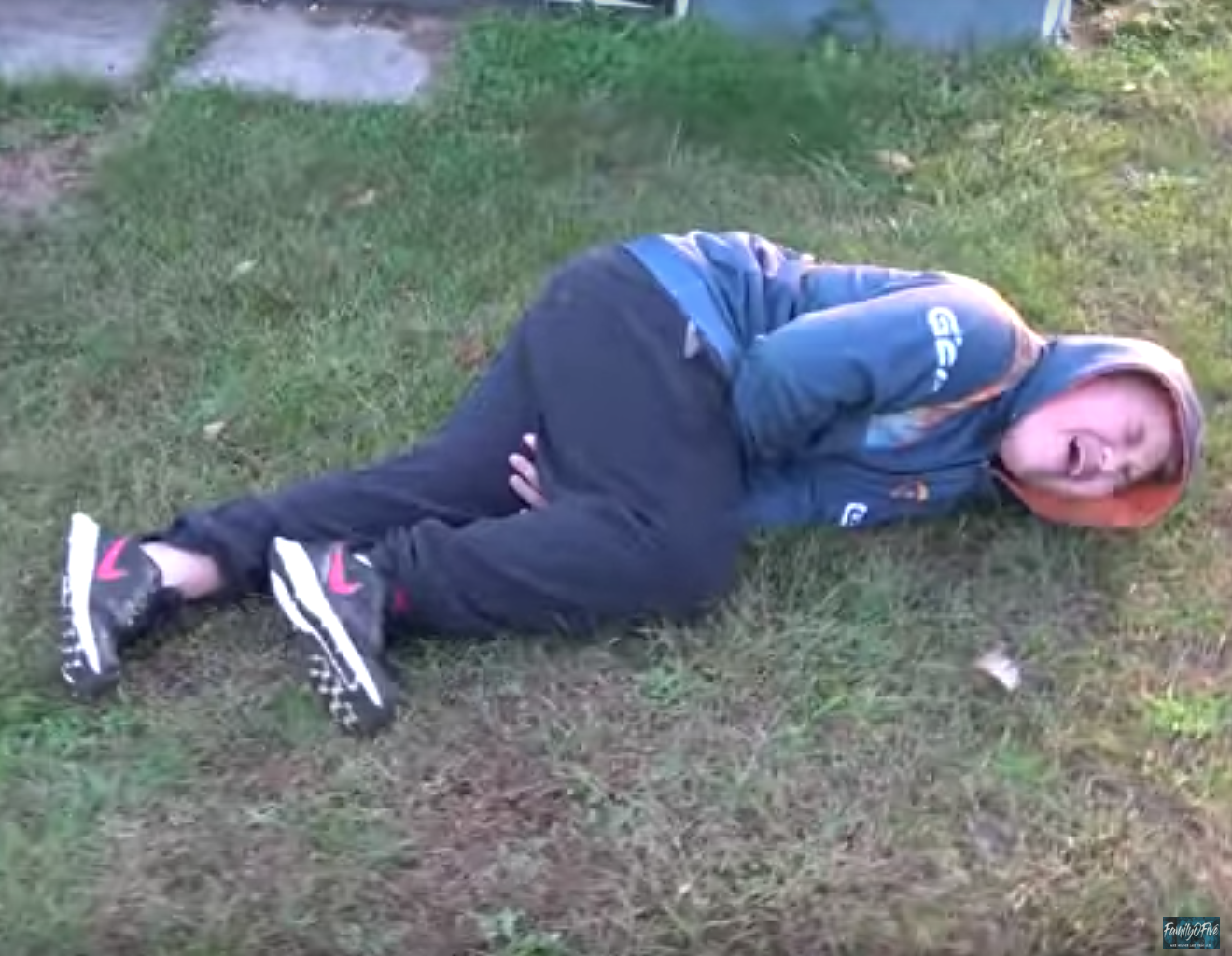 In another clip, one screams, "Stop, turn off the camera," while their father appears to yell at his brother.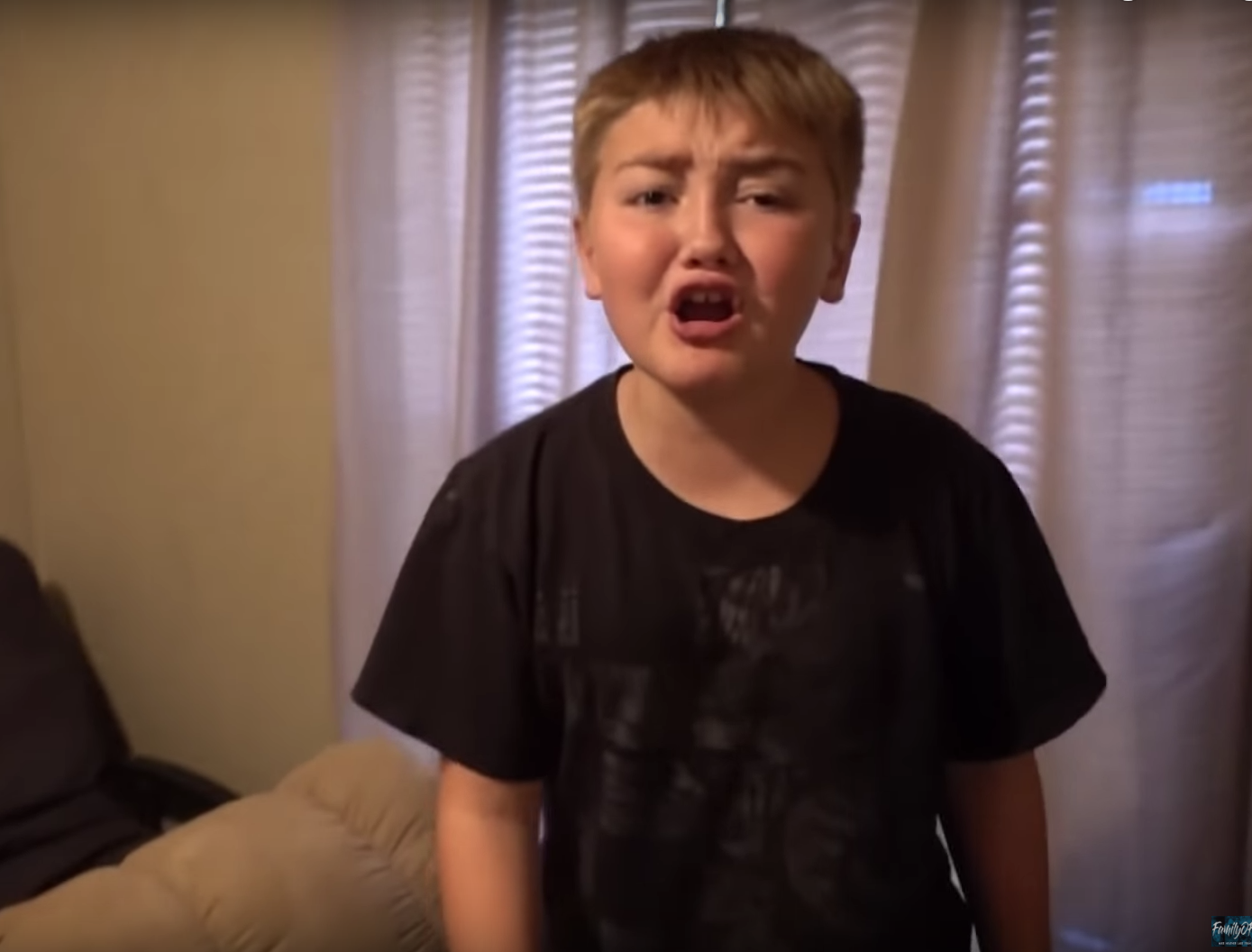 Other videos on the channel have titles including, "I found out something sneaky Ryan has been doing," "Does Ryan have a secret girlfriend?" and "Alex gets revenge on Dad for deleting his Fortnite."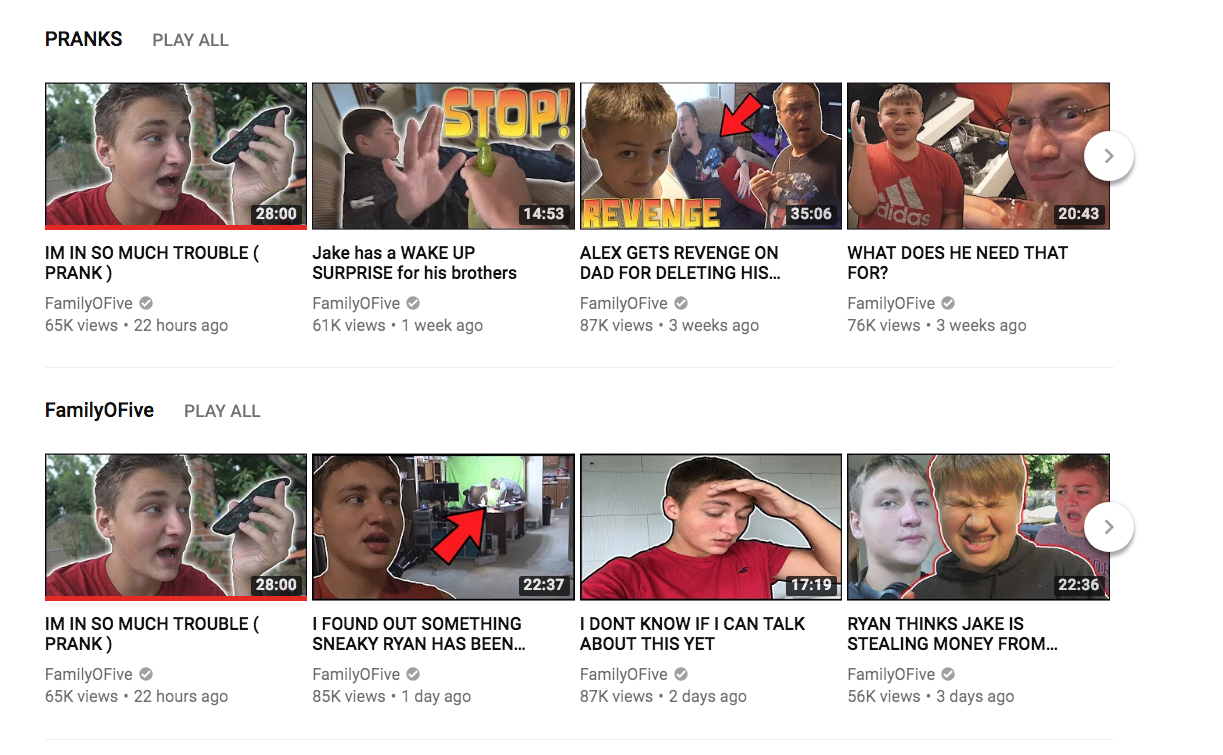 The couple's actions sparked renewed criticism after a Canadian YouTuber posted a video Monday slamming the Martins for continuing to make prank videos involving their children.
In her video, Amanda the Jedi — a vlogger with 9,000 YouTube subscribers — said that the couple appeared to show no remorse for their past actions and have continued to make "very exploitative" videos with their three other children.
"A lot of the same things are happening," Amanda said. "It seems to be a lot of set up situations like, 'We're exposing (one son's) text messages to his girlfriend!' and basically a bunch of situations designed to embarrass the various kids."
While she acknowledged the new videos did not "seem as bad" as the ones they were charged for, "there is still footage of kids freaking out because they are being harassed."
A Reddit thread criticizing the couple Tuesday was shut down by moderators after "an abundance of comments" broke one of the forum's rules for not subjecting people to a witch hunt or sharing their personal information.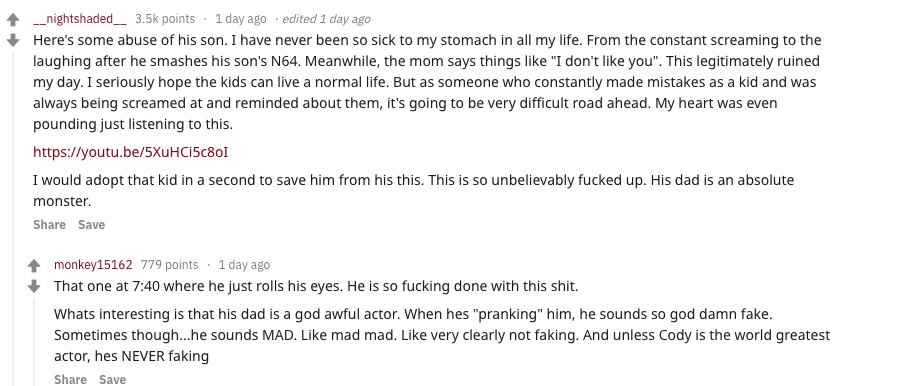 In a disclaimer on their new channel, Heather Martin wrote that "our children will not be the target of any pranks displayed on this channel" and that none of the pranks would "endanger their safety."
The full disclaimer reads:
We are ENTERTAINERS. We are real people, a real family. Some events may be staged/re-enacted/ or exaggerated for entertainment purposes. Our children will not be target of any pranks displayed on this channel, NOT even staged! And if they are home when we prank each other, or they prank us they will be fully aware of what is going on. Our children also have liaisons outside of our home to speak to about their participation in this family channel, even for normal family vlogs. No pranks will be done between Mike and I that could endanger their safety."
After this story was first published, a YouTube spokesperson told BuzzFeed News the family's channel would be removed.
"Content that endangers children is unacceptable to us," the spokesperson said. "We have worked extensively alongside experts in child safety to make sure we have strict policies and are aggressively enforcing them.
"Given this channel owner's previous strikes for violating our Guidelines prohibiting child endangerment, we're removing all of his channels under our Terms of Service."
"YouTube is something we enjoy as a family, and we will continue to do it, within the strict boundaries we have set for ourselves," Heather Martin wrote in a statement to WUSA9.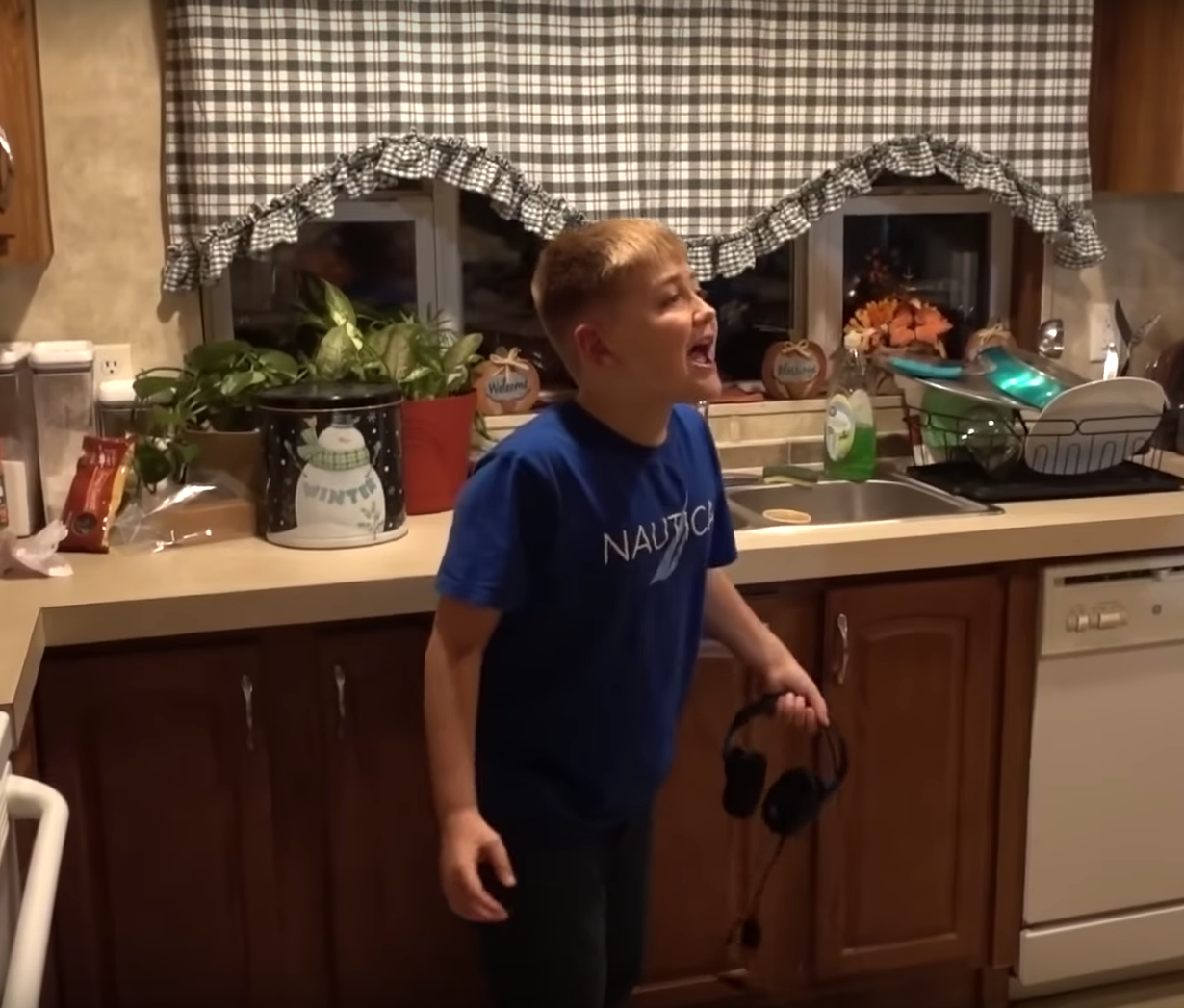 "Our family has worked very hard to heal and reestablish ourselves over the past 18 months," she said in her statement. "Through a lot of hard work and introspection, we are all doing well, and are happy. YouTube is something we enjoy as a family, and we will continue to do it, within the strict boundaries we have set for ourselves. For the sake of our privacy and continued healing, I have no further comment or anything past, or present at this time."
The Martins did not respond to BuzzFeed News' request for comment.
Stephen Tully, an attorney who represented the Martins last year, told BuzzFeed News on Wednesday that he was not aware of their new YouTube channel or any renewed criticism.
After the couple's sentencing last year, Tully had told BuzzFeed News the Martins were "concerned about what took place and what effect it had on the children that they did not foresee."
He also said that while the couple had agreed not to post social media videos with Cody and Emma, there was a "possibility" they would continue to post videos of themselves and their three other children.
"Just not in the same fashion as before," Tully said at the time.
UPDATE
This story was updated with the statement from the YouTube spokesperson.