Jeff Sessions Once Advised Sally Yates To Do The Thing Trump Just Fired Her For
Sen. Jeff Sessions, Trump's attorney general pick, once told Yates that she should be able to say no to the president if he asks for something she thinks is "unlawful."
President Trump fired acting Attorney General Sally Yates on Monday, hours after she ordered Justice Department lawyers not to defend his refugee and travel ban in court.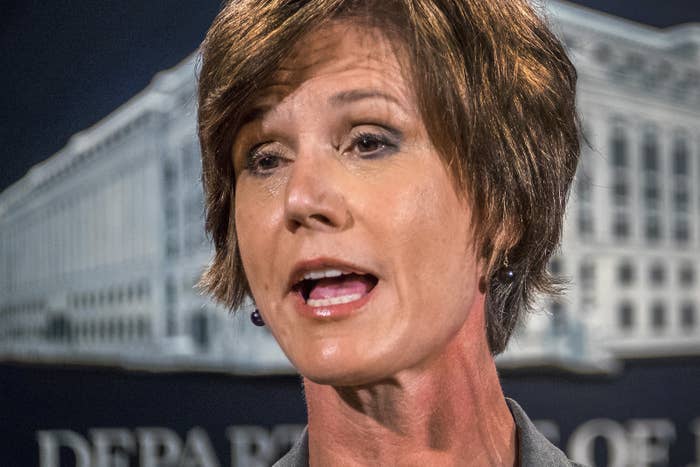 However, as one Twitter user observed, Trump's own pick for attorney general, Sen. Jeff Sessions, who is awaiting confirmation, had once advised Yates to defy a president's orders "if the views the president wants to execute are unlawful."