Incredible Portraits Of Boston Marathon Survivors With Messages Of Healing And Hope To The World
"Keep running."
As the one-year anniversary of the bombing at the Boston Marathon approaches, photographer Robert X. Fogarty, known for his message-on-skin portrait project called "Dear World," asked marathon survivors, first responders and supporters to return to the finish line.
He captured their images and shared their messages of healing, hope and love for Boston with the world.
In a letter to the survivors, Fogarty writes:
"What happened that day was terror. Terror happens when love is absent.

Boston is a city of love stories now.

Thank you for sharing yours here. As you heal, know you inspire the rest of us to be better, still.
All photographs and stories are courtesy of Dear World.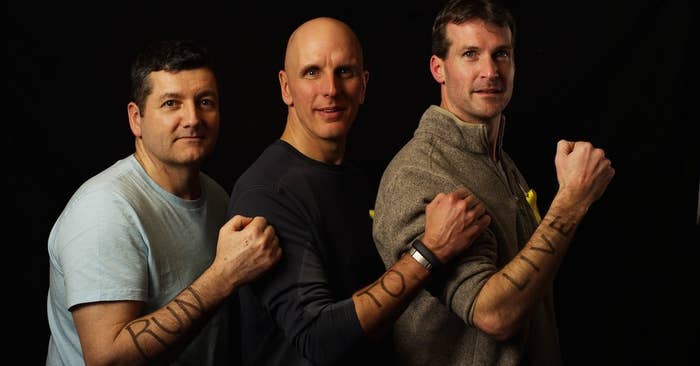 Celeste Corcoran, survivor.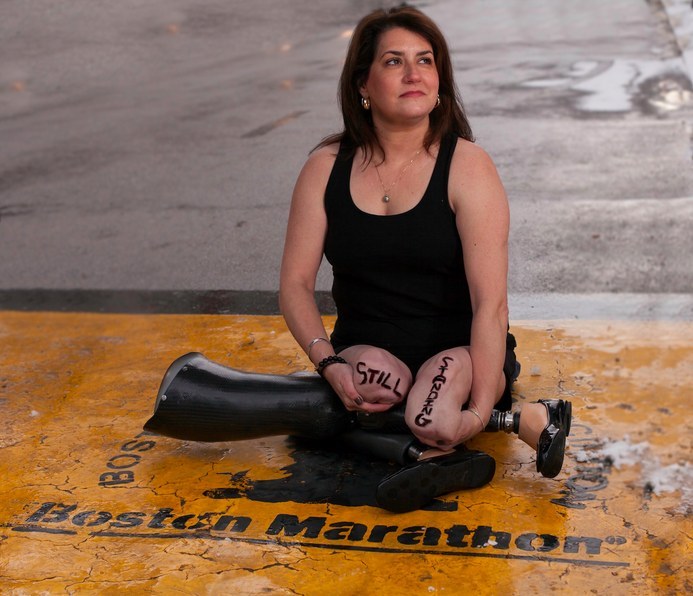 Sydney Corcoran, survivor.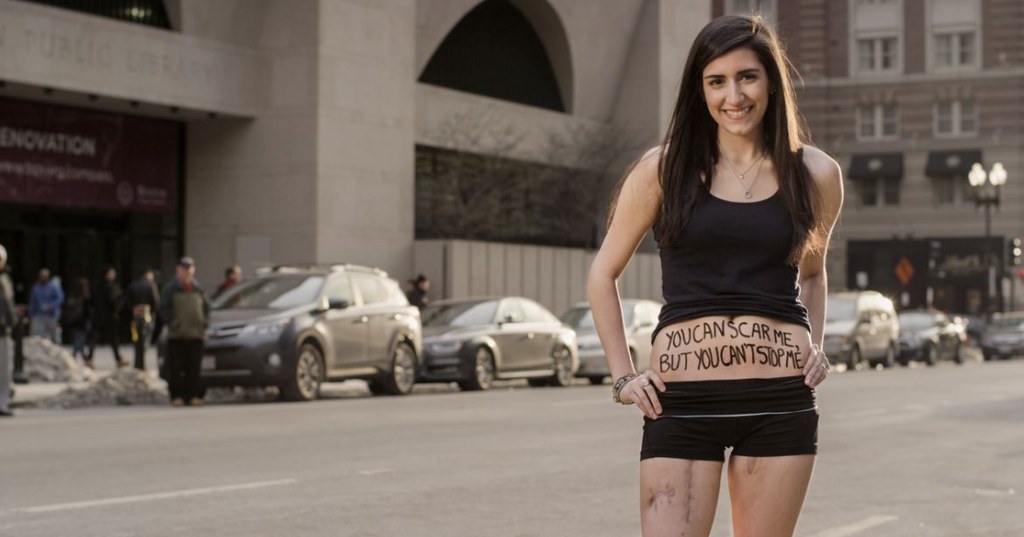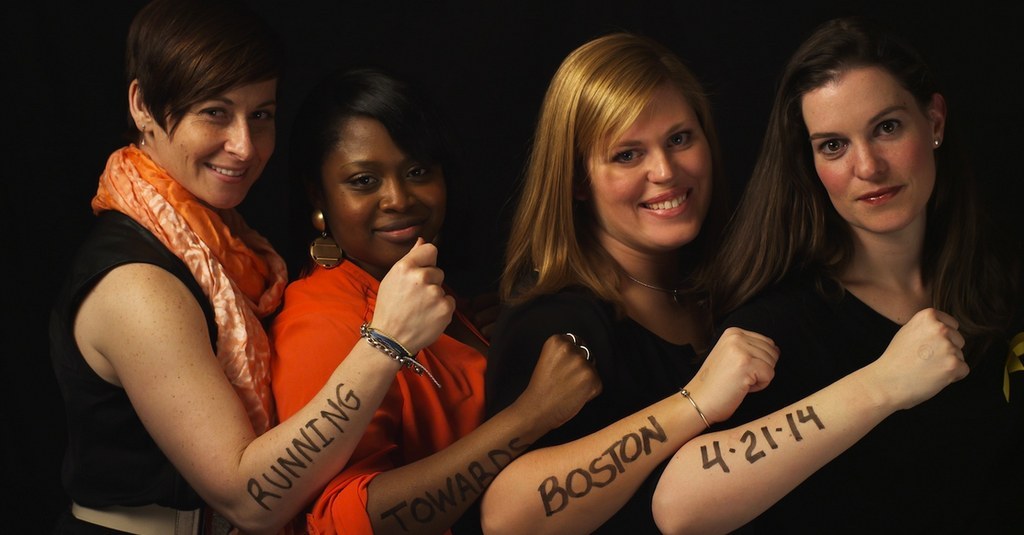 In memory of Sean Collier. Jan. 3, 1986 — April 18, 2013.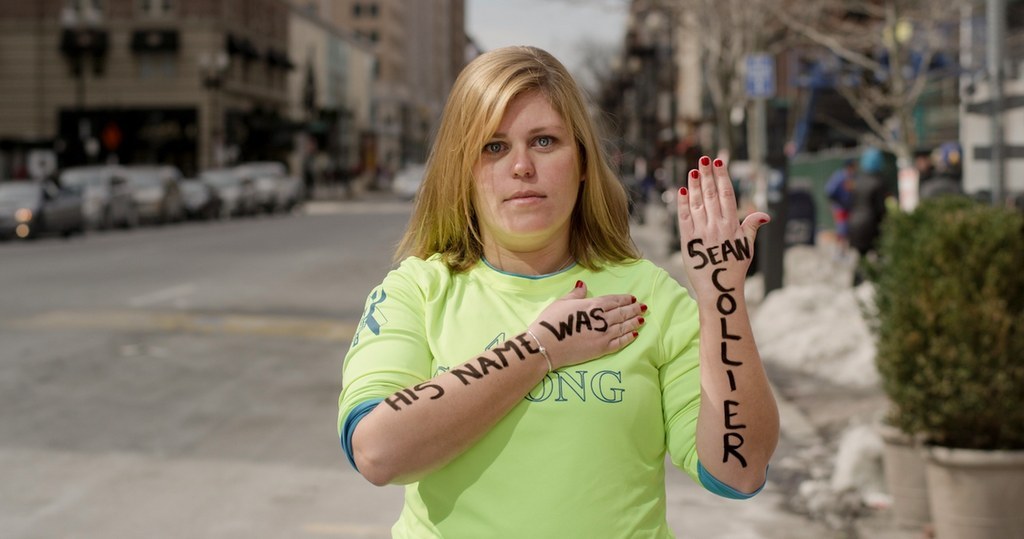 Roseann Sdoia and Heather Abbott, survivors.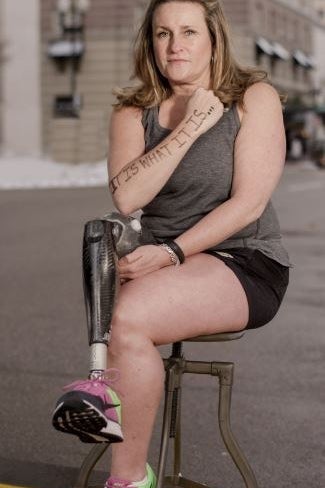 Roseann Sdoia: "My mom told me that this is what I said when I came out of my medically induced coma. We have deformities to our bodies, but I think it makes us stronger to be so open with it. I think it's part of our therapy to get through what happened to us. I feel like it was supposed to happen. I feel like my life was supposed to change. I don't know if it's to help others, but I feel like there was a reason for it. It happened to help bring some sort of awareness to disabilities or amputations. You definitely look at the world differently."
Heather Abbott: "My message is "Less Leg, More Heart." And the reason I chose that message is because since I lost my leg at the Boston Marathon, I've become what the world considers and certainly America considers a handicapped person. And that's a very new concept for me having been a healthy woman in my thirties before the marathon. I have a new appreciation for people who are considered handicapped and a new compassion for them and the struggles they go through. I think that the experience of losing my leg has made me become more compassionate, so I may have less of a leg now, but I think my heart is bigger because of it."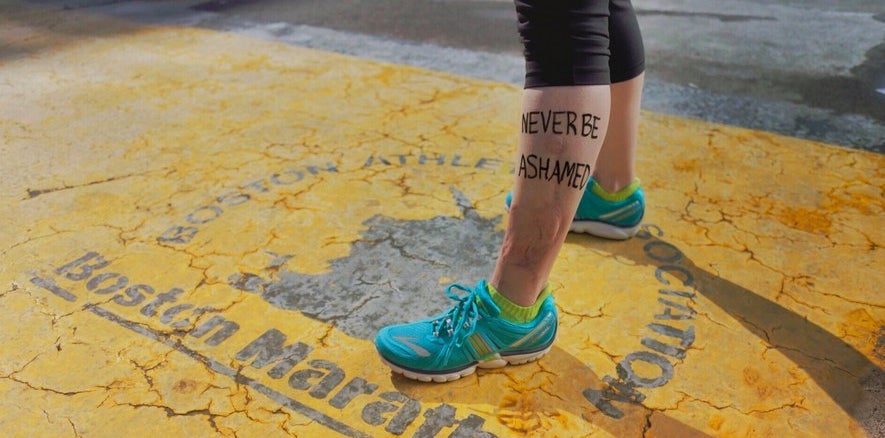 "My name is Lee Ann Yanni, and I'm from Boston, Massachusetts. I wrote "Never Be Ashamed" on my leg because the one thing that was hardest for me to get over was how my leg was never going to look the same, and I'm learning to be more proud of it.
I read a quote, and it said "Never be ashamed of a scar. That it only means you are stronger than what tried to hurt you." And it really resonated with me. I am strong, and this is just a little token."
In memory of Krystle Campbell. May 3, 1983 — April 15, 2013.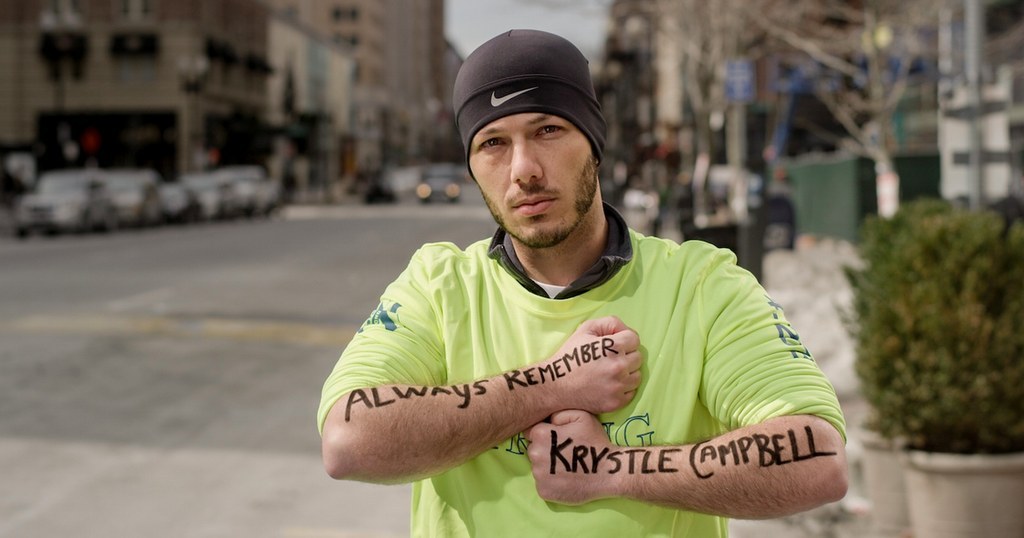 David Yepez, survivor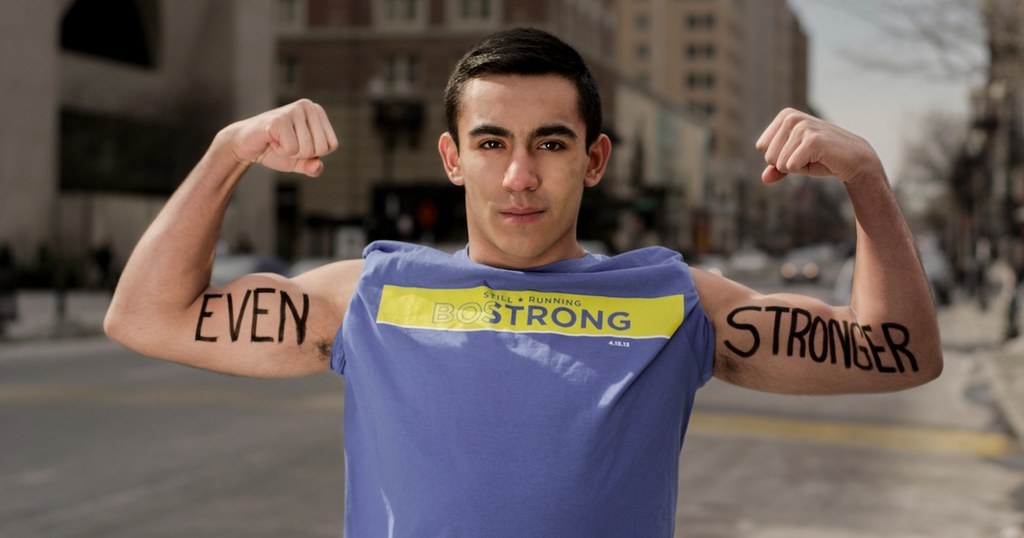 In memory of Martin Richard. June 9, 2004 — April 15, 2013.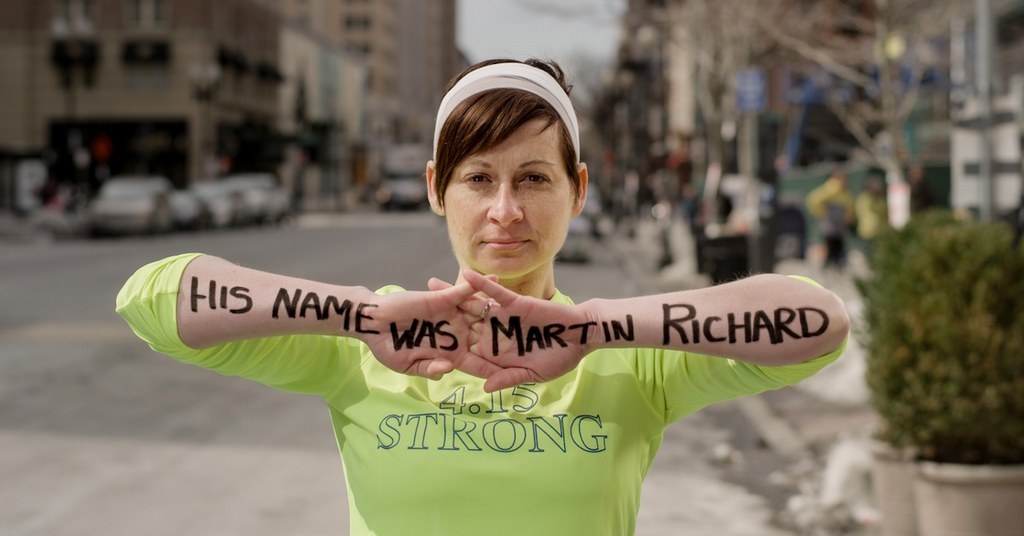 Mikey Borgard (center), survivor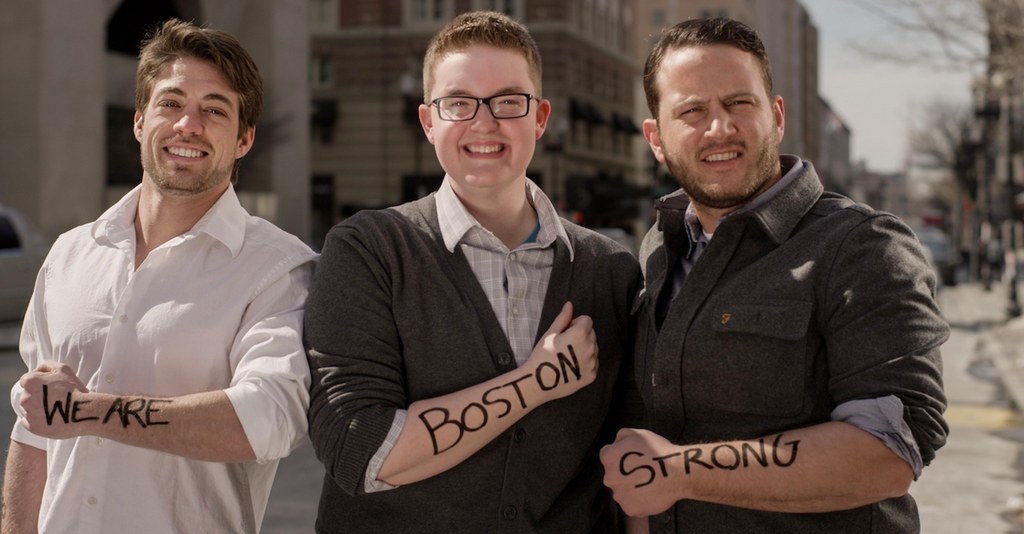 John Banse, survivor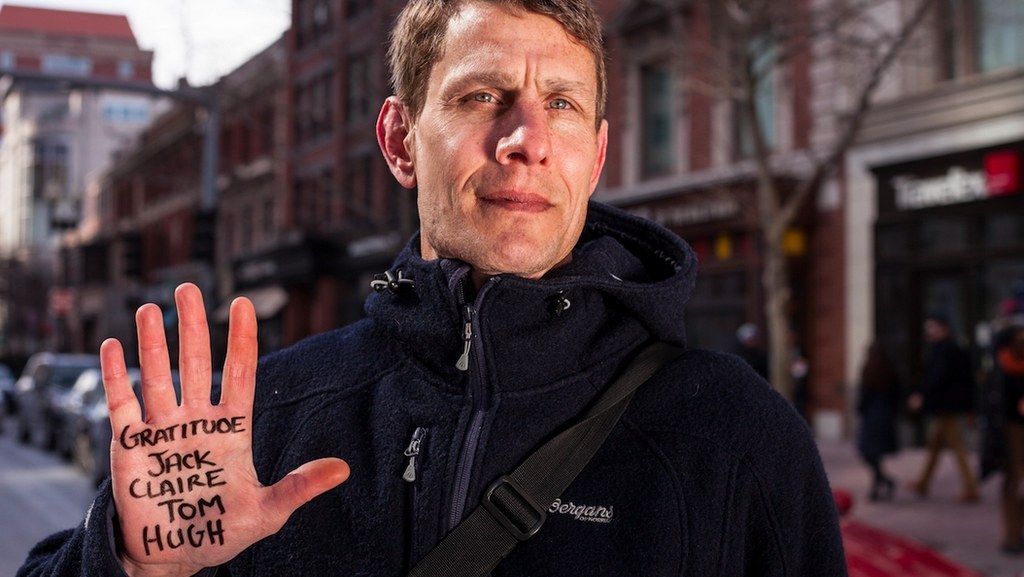 In memory of Lu Lingzi. August 17, 1989 — April 15, 2013.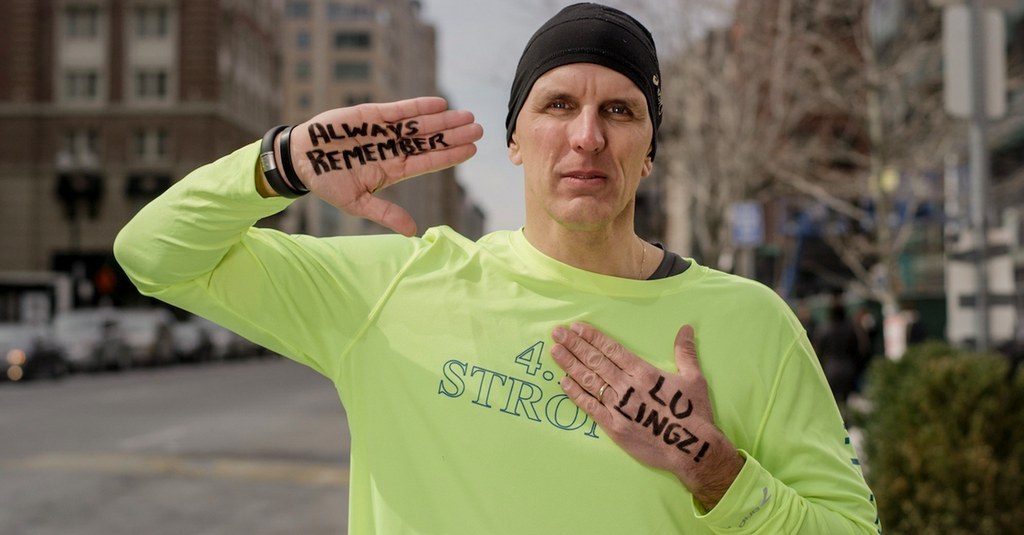 Alyssa and Britanny Loring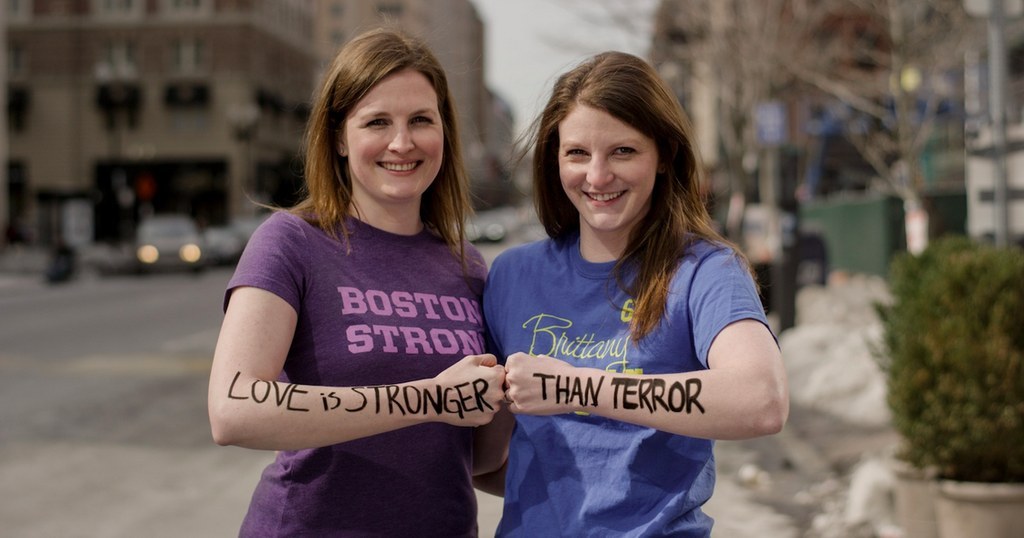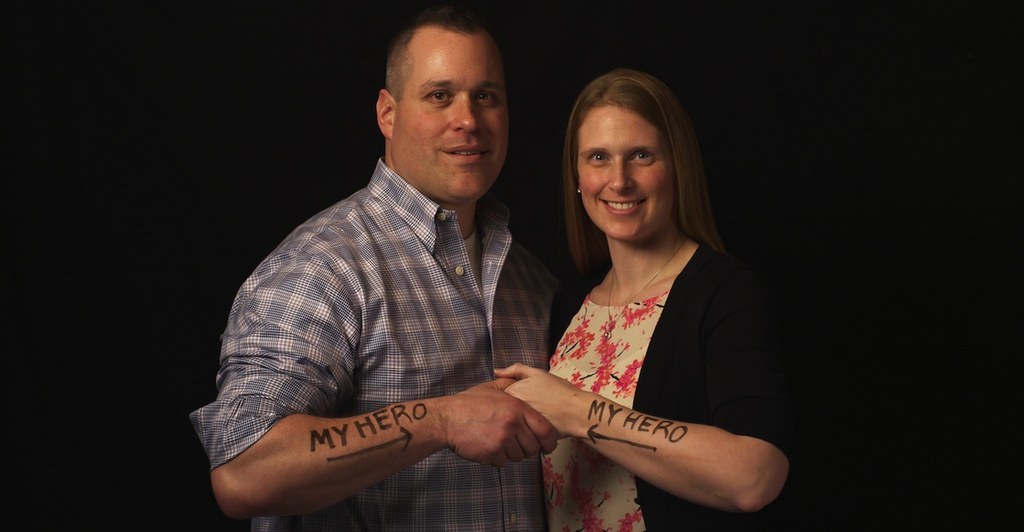 Michael Bourgault, survivor