A group of women walked out of a church service in Gdańsk, Poland, as a priest read a letter supporting a total ban on abortions in the country. The protest was captured on a video posted to Facebook on Sunday.
The video, which has more than 600,000 views as of Monday, shows several women and some men getting up and walking out of the St. Mary's Church to protest Catholic bishops' call for a total ban on abortions backed by Poland's conservative ruling party.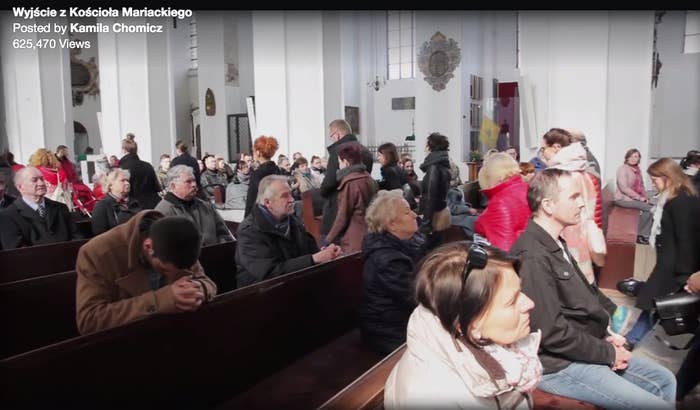 Thousands of protesters in Warsaw and other cities have held anti-abortion ban rallies under the slogan of "No to the Torture of Women" after the country's leaders supported the Roman Catholic Church's campaign for a total ban on abortions.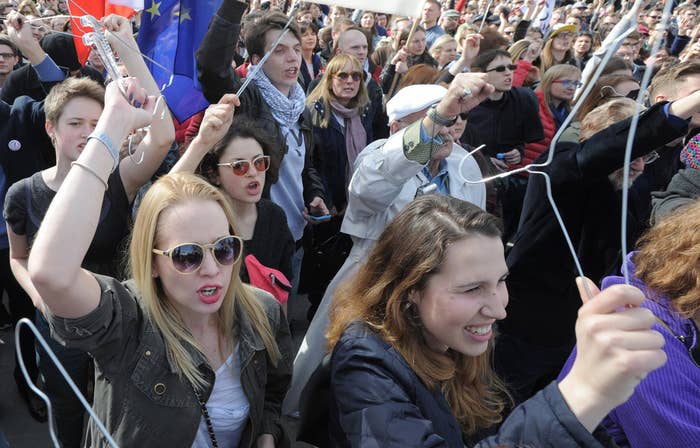 At protests, including one outside the parliament in Warsaw, demonstrators carried coat hangers — a symbol of illegal abortions — and chanted slogans such as "Keep your hands off the uterus" and "My body, my business," The Guardian reported.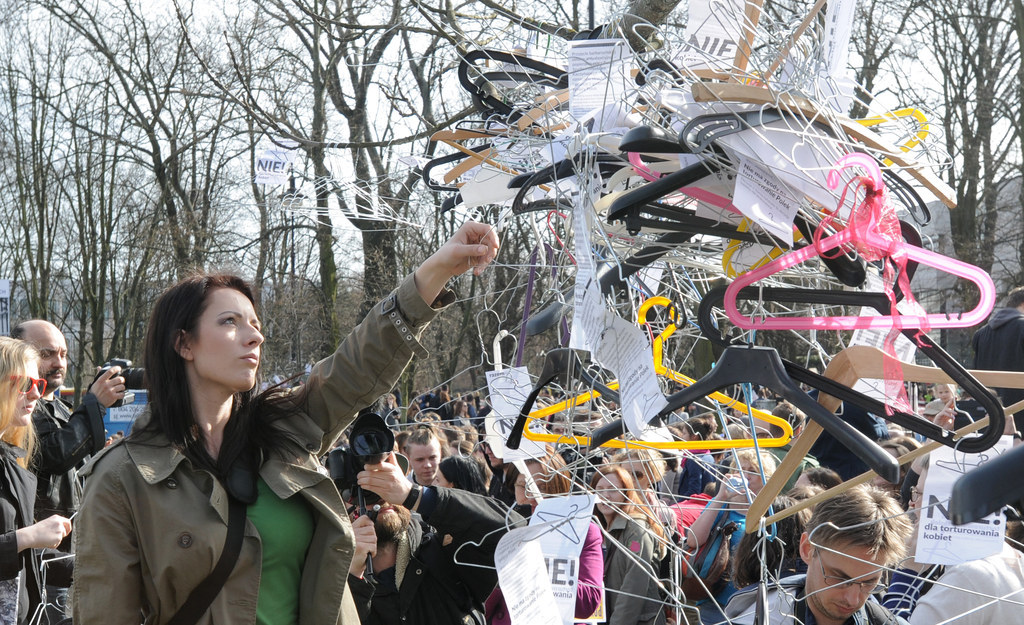 An abortion ban has been backed by Prime Minister Beata Szydlo and Jaroslaw Kaczynski, the leader of the conservative Law and Justice (PiS) party, the Associated Press reported.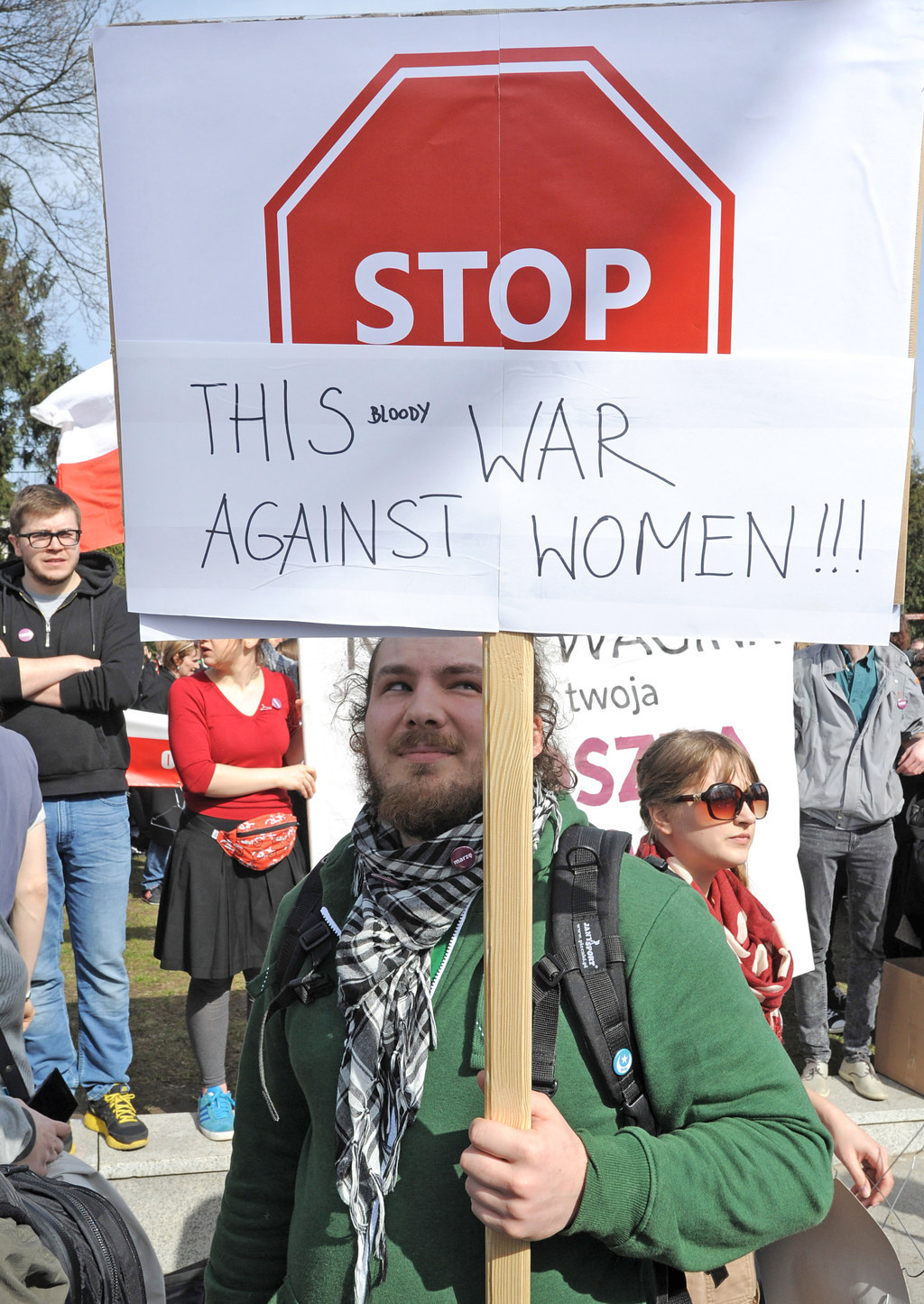 Abortions are illegal in Poland except in cases where the health or life of the mother is at risk. According to official statistics, there are fewer than 1,000 abortions a year, but abortion advocates say as many as 200,000 illegal ones are performed.