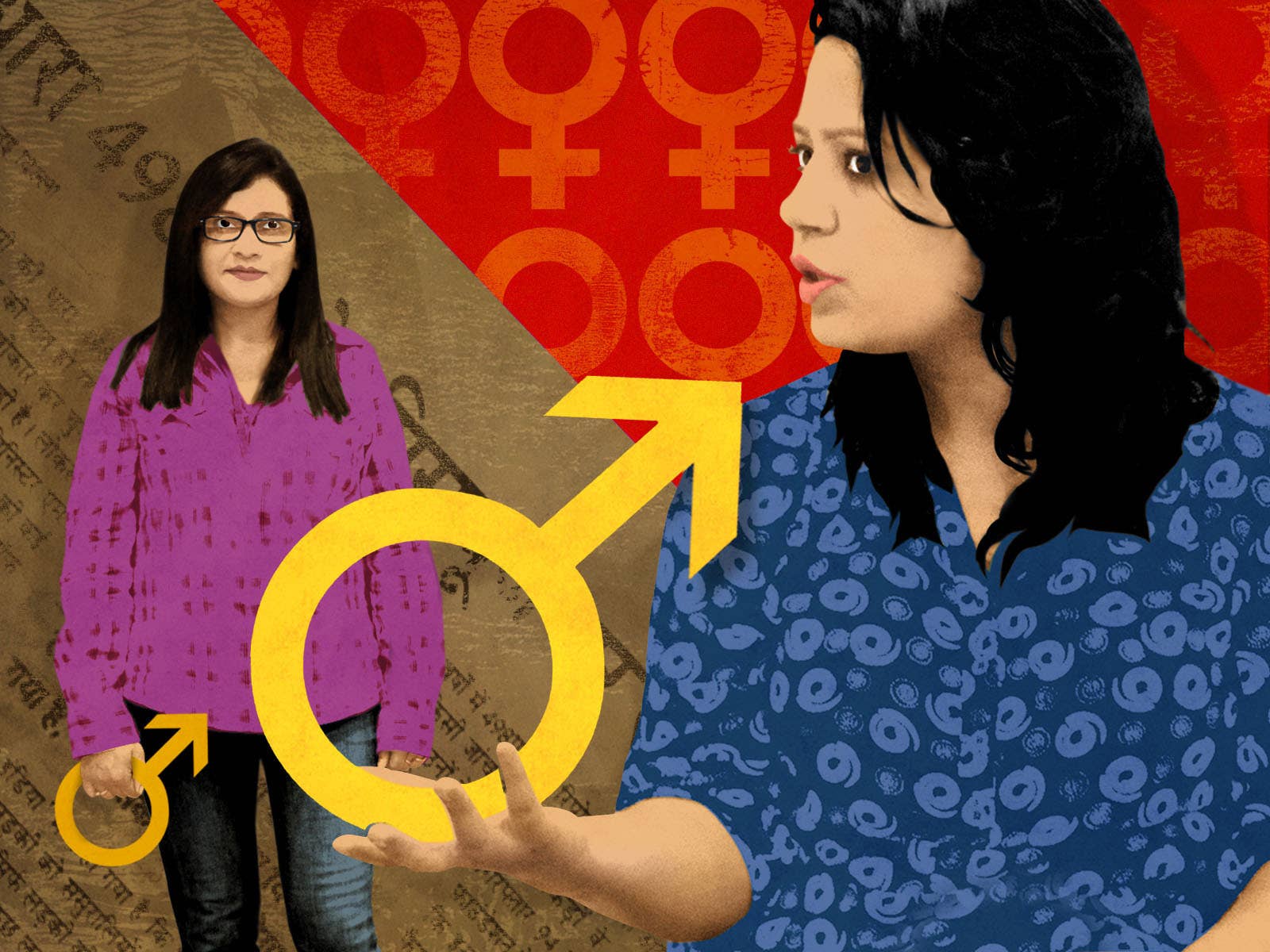 The banquet hall in the three-star hotel on the outskirts of Mumbai was crammed with tables and testosterone.
"Rape is more painful for a man than a woman," boomed Swarup Sarkar's voice from the speakers. "When a woman gets raped there is society and police and law to support her, but when a man gets raped there is no law, no support system, and no one is even going to understand his pain."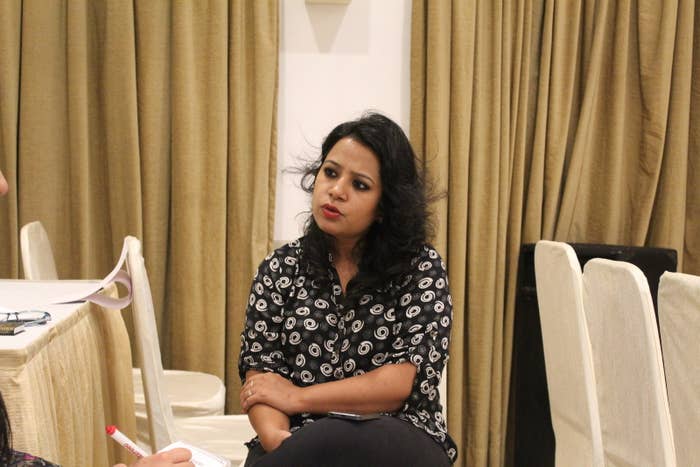 Sarkar, one of India's most prominent men's rights activists (MRAs), drew raucous applause from about 180 men — and, notably, five women — who flew from around the country to the GCC Hotel and Club for the Save Indian Family's annual conference on Aug. 15, 2015. They had one agenda: to rescue "vulnerable men" from India's "anti-men laws."
In the U.S., the men's rights movement remains fringe and mostly consists of women-bashing on the internet. But in India, men's rights activism includes lobbying lawmakers, holding regular meetings and demonstrations, and offering services like legal advice and 24/7 suicide helplines for distressed men. Though their rhetoric is similar, Indian MRAs, unlike their American counterparts, function more like a traditional political movement.
Men's rights activists lament that unlike gender-neutral laws in the U.S. and Europe, Indian laws relating to rape, domestic violence, and sexual harassment at the workplace are skewed toward women. Their agenda is to scrap laws that they say target men.
India's movement is also known for its small but vocal number of prominent activists who are women. The way women are treated in India's culture is complex. Hindu female goddesses are worshipped and idolized, and women are traditionally upheld as "symbols of purity." At the same time, data shows that women in India face an increasing number of rapes, instances of sexual abuse, and domestic assaults every year. Crimes against women, including rape and "torture by husband and relatives," have continued to rise from 2009 to 2013, according to the most recent official figures. More than 300,000 such crimes were reported in 2013, a 26% increase over the previous year.
"There is so much patriarchal coercion and violence in India."
Kavita Krishnan, secretary of the All India Progressive Women's Association and one of the country's most vocal feminists, told BuzzFeed News that the reality is even worse than the statistics. "The real crimes are often underreported," she said, adding, "There is so much patriarchal coercion and violence in India that does not appear as statistics."
At the conference, Sarkar got another applause line for his answer about the number of female MRAs. "There are women," Sarkar said with a wry smile. "But this is the fight for men. If the men are not fighting for their own rights, why the women will fight for you?"
Deepika Bhardwaj, one of the five women in the room, laughed and clapped. "Beauty with brain. That is how some men describe her," read a 2013 post about Bhardwaj on The Male Factor, a men's rights activism blog.
The debate over women's rights reached a tipping point in 2012, when a 23-year-old woman was gang-raped and murdered on a bus in India's capital. The incident sparked international headlines and national outrage, prompting the government to pass a stringent anti-rape law giving tougher sentences to rapists and death sentences to repeat offenders. The law also addressed voyeurism, stalking, and acid attacks against women. Yet the law was also criticized for failing to recognize all rape victims regardless of gender.
The gang rape inflamed India's reputation as one of the most dangerous countries in the world for women to live in and visit. Politicians put women's issues at the forefront of their agenda in its wake. Thousands across the country took to the streets and social media to demand the end of discrimination against women. It was suddenly cool to be a feminist. Even Bollywood agreed.
But not everyone — including Bhardwaj and the four other women with her at the MRA conference. They said they chose to fight for who they believe are the real victims in India: its men.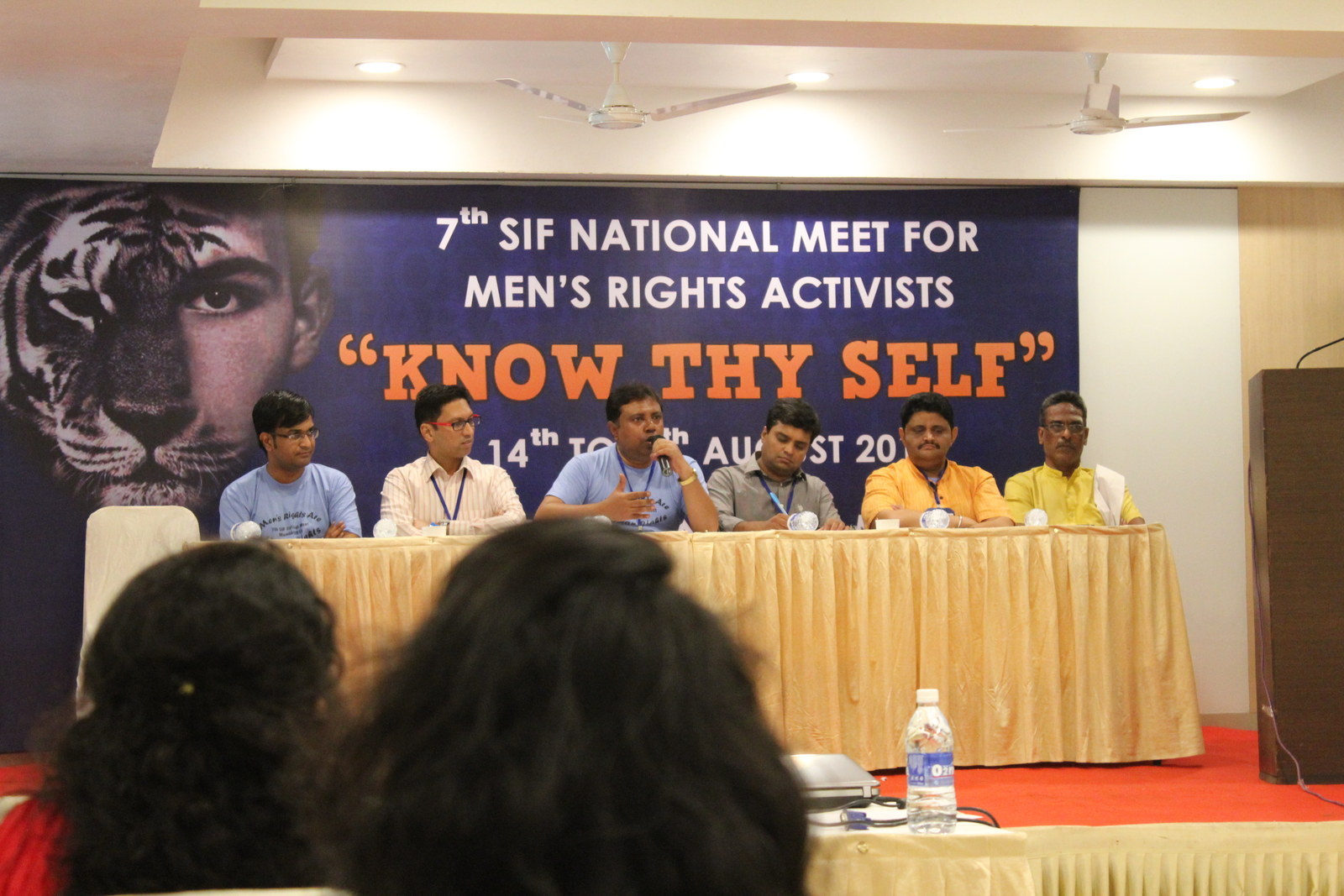 The law that kickstarted India's men's rights movement — which activists continue to fight today — is Section 498A of the Indian Penal Code. It was introduced in 1983 to protect married women from cruelty by their husbands or his relatives. The word "cruelty" covers physical or mental harm inflicted on a woman to force payment of dowry — a centuries-old Indian custom where a bride and her parents offer her husband's family land or valuables as a condition for marrying her. The payment of dowry has been prohibited in India since 1961, but the practice remains prevalent across the country.

When 498A became law, it was seen as a way to counter the increasing number of dowry deaths — where women were either murdered or driven to suicide by their husbands and in-laws. Under the law, the police can immediately arrest a husband and his relatives once a woman files a criminal complaint against them. The accused remain in custody until they appear before a court magistrate and are granted bail. If convicted, the husband and his family can be imprisoned for up to three years and fined.
After 498A became law, Ram Prakash Chugh, a frequent litigator before the Supreme Court of India, claimed there was "gross misuse" of its legal provisions for women. Widely credited as the father of the Indian men's rights movement, in the mid-1980s Chugh founded Men Cell — also called A Society for Prevention of Cruelty to Husbands — to offer legal counsel to married men and their relatives who were arrested under 498A.
"The anti-dowry laws are highly biased towards women. How does a man protect himself against constant nagging and suspicion?" Chugh told the Press Trust of India in a 2005 article headlined "Nagging Wife? Help is at Hand!"
"There are no laws to protect a man from being harassed and blackmailed by his wife," said Chugh, who also founded a men's rights organization called Akhil Bhartiya Patni Atyachar Virodhi Morcha — translated from Hindi as All India Front Against Persecution by Wives.
MRAs say women use 498A as a "tool to extort money" from their husbands and as a way to blackmail their way out of a strained marriage. They claim that women file false complaints of harassment and demand large amounts of money to settle out of court. Husbands, who want to avoid the rigors and public humiliation of long, drawn-out court cases, often give in to their wives' demands, according to MRAs.
Their beliefs have gained validity in Indian courts, which have cautioned the police against arresting a husband and his relatives without a thorough investigation into the woman's complaint.
In a 2005 case, India's highest court, the Supreme Court, described misuse of 498A in a ruling as "legal terrorism" — which MRAs have since adopted as their catchphrase. The Delhi High Court, in 2008, said, "there is no iota of doubt that most of the complaints are filed in the heat of the moment over trifling fights and ego clashes."
In 2010, the Supreme Court again criticized 498A, saying, "It is a matter of common knowledge that exaggerated versions of the incident are reflected in a large number of complaints." The court also argued there was a tendency to "over-implicate" a husband's relatives under 498A.
And in 2014, the Supreme Court claimed that "disgruntled wives" were using 498A as a weapon, and not a shield. Citing misuse of the law and low conviction rates in dowry harassment cases, Justice C.K. Prasad said the law has "a dubious place of pride amongst the provisions that are used as weapons rather than shield by disgruntled wives."
"Not a single feminist has come to [help] my family."
He added, "The simplest way to harass is to get the husband and his relatives arrested under this provision. In a quite number of cases, bed-ridden grand-fathers and grand-mothers of the husbands, their sisters living abroad for decades are arrested."
Still, it remains unclear just how frequent misuse of 498A actually is. A 2012 report by the Law Commission of India, a body appointed by the government to work for legal reform, said that there was no reliable data to reveal the extent of abuse or misuse of the law. The commission blamed "insensitive police responses and irresponsible legal advice" for the misuse of the law.
"The victim/complainant deprived of her cool and objective thinking, quite often, unwittingly signs a complaint containing such exaggerated or partially false allegations," the report said. "By the time she realizes the implications thereof, it would be too late," the report said.
The Law Commission of India concluded that Section 498A had a "lofty social purpose" and its misuse alone cannot be a ground to repeal it or "take away its teeth."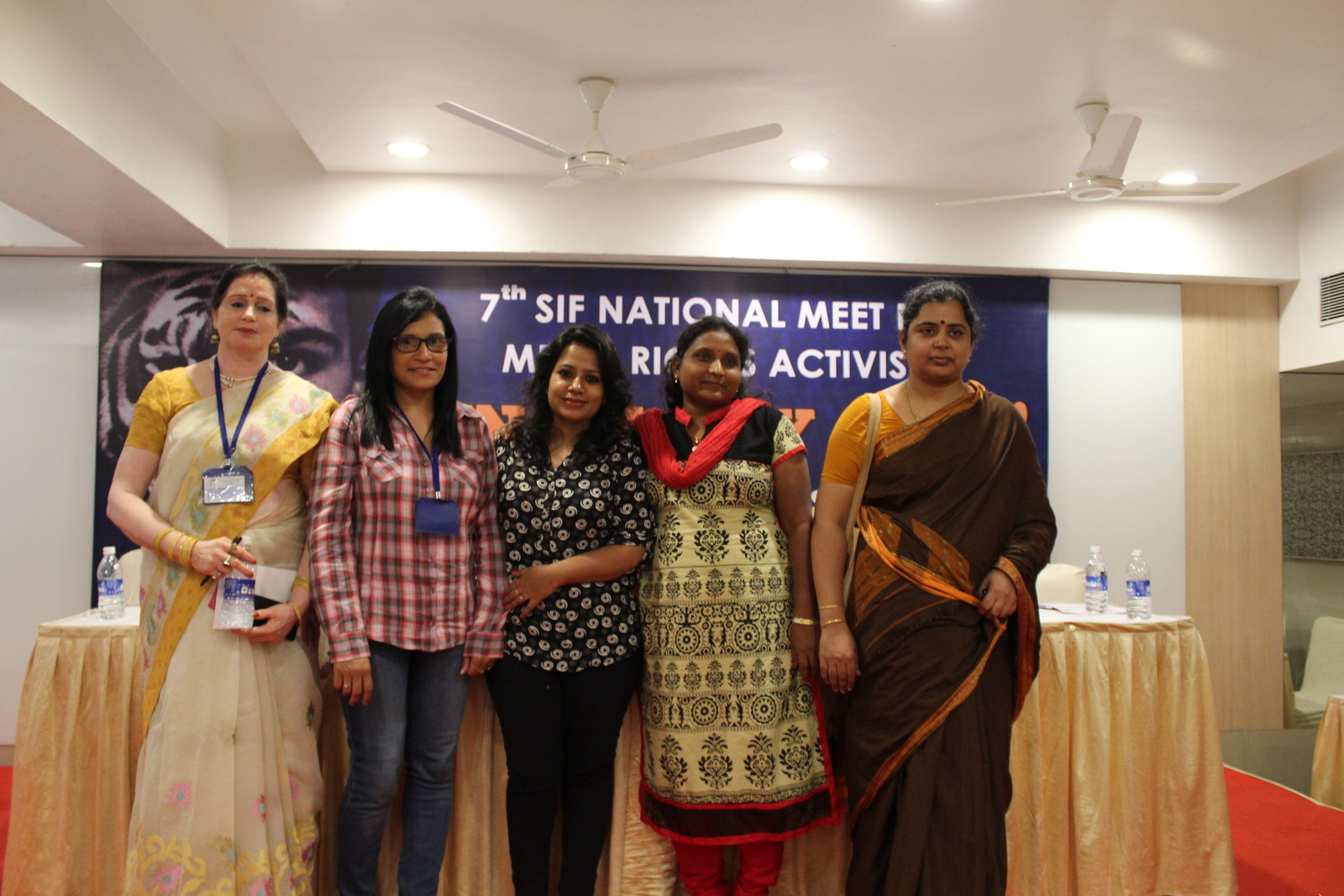 It was 498A that drove the five women at the conference, like so many of their male counterparts, to join the MRA movement.

Until a few years ago, these women were journalists, businesswomen, homemakers, and filmmakers. Now they are working to rid India of 498A and other laws that were introduced to protect them.
Nearly all of the women, who share a vehement animosity toward feminists, were drawn to the movement because of personal tragedies that affected their brothers, friends, in-laws, and other relatives. They said they want to protect thousands of men from suffering the same fate as their loved ones. They said they want to shatter the Western world's misconception that women are unsafe in India.
"Many [women] come to us as victims," Amit Lakhani, a male Save Indian Family activist in Delhi, told BuzzFeed News. "Only a handful of women come out of the 'victim mode' and start working for the cause."
A few years ago, Deepika Bhardwaj had never heard of 498A and had never attended a men's rights conference.
In 2008, she chose to leave the male-dominated field of software engineering — a career choice approved by Indian parents — to pursue filmmaking. In 2011, she made a documentary on women's empowerment in India. She is articulate, independent, and unafraid to voice her opinions.
She might be mistaken for a feminist — except that she calls herself "anti-feminist."
Bhardwaj, 29, is set to release her first independent documentary — Martyrs of Marriage — early next year, which takes on a starkly different angle from her previous work. The martyrs are men who have fallen prey to women who intentionally misuse laws to ruin men's lives.
After Bhardwaj made her 2011 film on women's empowerment, she said one of her close male family members and his wife filed a petition for divorce. The wife allegedly had an affair, Bhardwaj told BuzzFeed News. "There was some bitterness and lots of tears but no hard feelings," she said.
After the petition was filed amicably, Bhardwaj said her family was suddenly summoned to court. Her relative's wife alleged that Bhardwaj's family was demanding dowry from her. According to Bhardwaj, the wife claimed that her husband was an alcoholic and that her in-laws had "smashed her head."
"Nothing of this sort happened," said Bhardwaj.
That's when Bhardwaj first heard of 498A, the law she said nearly destroyed her family and made her fear for her relative's life.
Bhardwaj said her family gave an undisclosed amount of money to her relative's wife to settle the case out of court. She said the incident left them all "devastated." "Every day we lived with the fear that that he would hurt or kill himself," she said.
That fear led Bhardwaj to the Save Indian Family group.
Save Indian Family — which started as a Yahoo support group for wronged husbands in 2005 — is India's most prominent men's rights group. Several nonprofits across the country function under it. The umbrella group claims to have more than 100,000 activists on the ground and many more online.
"With the Anti-Men environment in India, more Men and Husbands are forced to commit suicide. India, indeed, is becoming unsafe for men," reads a Save Indian Family press release from August, which cited a 0.5% increase in male suicides compared with female suicides from 2013 to 2014, according to their reading of government figures.
There is a fatal flaw in this argument, according to statistics from the National Crime Records Bureau reports, which MRAs frequently cite.
While more married men did commit suicide compared with married women in 2014, MRAs left out the fact that more wives committed suicide (4,411) specifically due to marital issues than husbands did (2,362). In dowry-related issues alone, there were 2,222 female suicide victims and 39 male victims last year.
Those statistics negate the MRAs' argument that husbands are more vulnerable to suicide because of their wives misusing dowry laws. Most married men committed suicide last year because of "other family problems" not related to marriage, the NCRB found.
Reported cases of "torture" or "cruelty by husbands and relatives" against women also increased by 11.6% in 2013 compared with 2012 and constituted the highest number of crimes reported against women — surpassing rapes and sexual assault cases, the NCRB found.
But when BuzzFeed News questioned activists about their apparently selective use of crime statistics, each offered different views. Some accused the NCRB of using misleading or inaccurate data.
Indu Subhash, who said she is a Ph.D. in women's studies and is one of the senior women in India's MRA movement, blamed it on terminology: "When women die it's considered a dowry death, but when men die it's because of 'home issues,'" she said.
Barkha Trehan was introduced to the movement when her male friend's wife allegedly filed several false charges against him. Without specifying the charges, Trehan said her friend was "so depressed he couldn't eat, drink, sleep." Desperate to help him, Trehan said she discovered Save Indian Family.
"Women have 40 to 50 women-centric laws...Not even a single law for men," said Trehan. "This is disgusting." (There are seven women-specific laws and 44 women-related laws, according to the National Commission for Women.)
"The [Save Indian Family] movement is an eye opener," said Trehan, who works for her husband's event management company and volunteers for Save Indian Family's Delhi chapter, where she works the 24/7 helpline and lobbies politicians to scrap 498A. "India is known for its family system. These laws are ruining our family system by incentivizing divorce, which spoils our culture. We are going to lose everything."
This sentiment is also shared by American MRAs who believe that divorce and custody laws are biased toward women.
Trehan blamed feminists — whom she described as "ugly" and "awful" — for provoking a recent lynching of a man accused of rape. She also said that feminists had created the perception of India as a "rape country." In 2013, 33,707 rapes were reported in India, an increase of 35% over 2012, according to official reports. In Pakistan, India's less-populated neighbor, 772 cases of rapes were reported in 2013.
Bhardwaj said MRAs' collective hatred comes from feminists' "outright rejection of men and their issues."
"When [feminists] were empowering one gender, they could have foreseen that this might lead to the other gender being victimized," she said.
Other female MRAs have their own definition of feminism. Subhash said, "I can proudly say I am a feminist, but real feminism is where the woman has sacrifice and tolerance in her, where she is dutiful and where she does not misuse rights."
She questioned how women claiming to be feminists treated their husbands like "ATM machines."
"These are not feminists. They are wicked women," Subhash said in Hindi.
Karuna Nundy, a Supreme Court attorney and a prominent Indian feminist, told BuzzFeed News that "there are very few female MRAs and some of them are standing by their families. But MRAs aren't voices that are significant or loud enough." She said that their ideas can be "easily countered."
"What they're saying is the dominant idea of patriarchy in society."
But Krishnan, another feminist, said that she was concerned about MRAs because "what they're saying is the dominant idea of patriarchy in society," Krishnan said. "And feminists are up against that every day irrespective of whether this idea comes from organized groups or not."
Krishnan said that these MRAs were not really concerned about the rights of men. "They are advocates of the patriarchal system and a voice for the patriarchal family system cloaked under the standard garden variety of anti-feminists," she said.
Both Krishnan and Nundy said the feminists do not want gender-neutral laws — but they had advocated for gender-neutral victims, including men (both cisgender and trans), to be included in the new anti-rape law. Krishnan said that if the anti-rape law itself was gender-neutral, then every time a woman reported rape, a man would file a counter case saying he was raped by the woman.
"One would be hard-pressed to find a case where the rapist was not a man," said Nundy.
Jyoti Tiwari said she wondered where feminists were when she was grieving for her dead brother. She said his wife filed false charges of dowry harassment and domestic violence in 2012. Tiwari, a research analyst for Confidare, a community center for victimized men, said she was fighting against misandry and law misuse in India.
According to Tiwari, her brother died shortly after the charges were filed when a vehicle he was traveling in collided with a truck, killing him and two of his friends. She blames his wife's accusations for the accident, saying her brother was "very panicked" by the charges. She said her family continues to fight the allegations in court.
"Why do I have to go to court after my brother's death?" Tiwari said. "Men have given me hugs. Not a single feminist has come to [help] my family."
While their fight is rooted in personal tragedies, female MRAs often tend to dismiss legitimate crimes against women. "What is rape... Even wives rape men," said Trehan. "After office, if a man wants to rest and the wife wants sex, that is rape for a man." She also dismissed dowry cruelty, saying, "In today's world, no boy asks for dowry. The girls want a lavish marriage and they want to show off by giving gifts to the husband's family."
Bhardwaj remembers the time her family was in court fighting allegations brought by her relative's wife and her family under 498A: "I saw my relative's father falling at their feet crying." She said that she heard a woman telling her relative's wife, "You should not be afraid. You should be confident because all the laws are by your side."
"That one statement sticks to my head so many times even today," Bhardwaj said. "Just because I am a woman, do I have the power to ruin somebody?"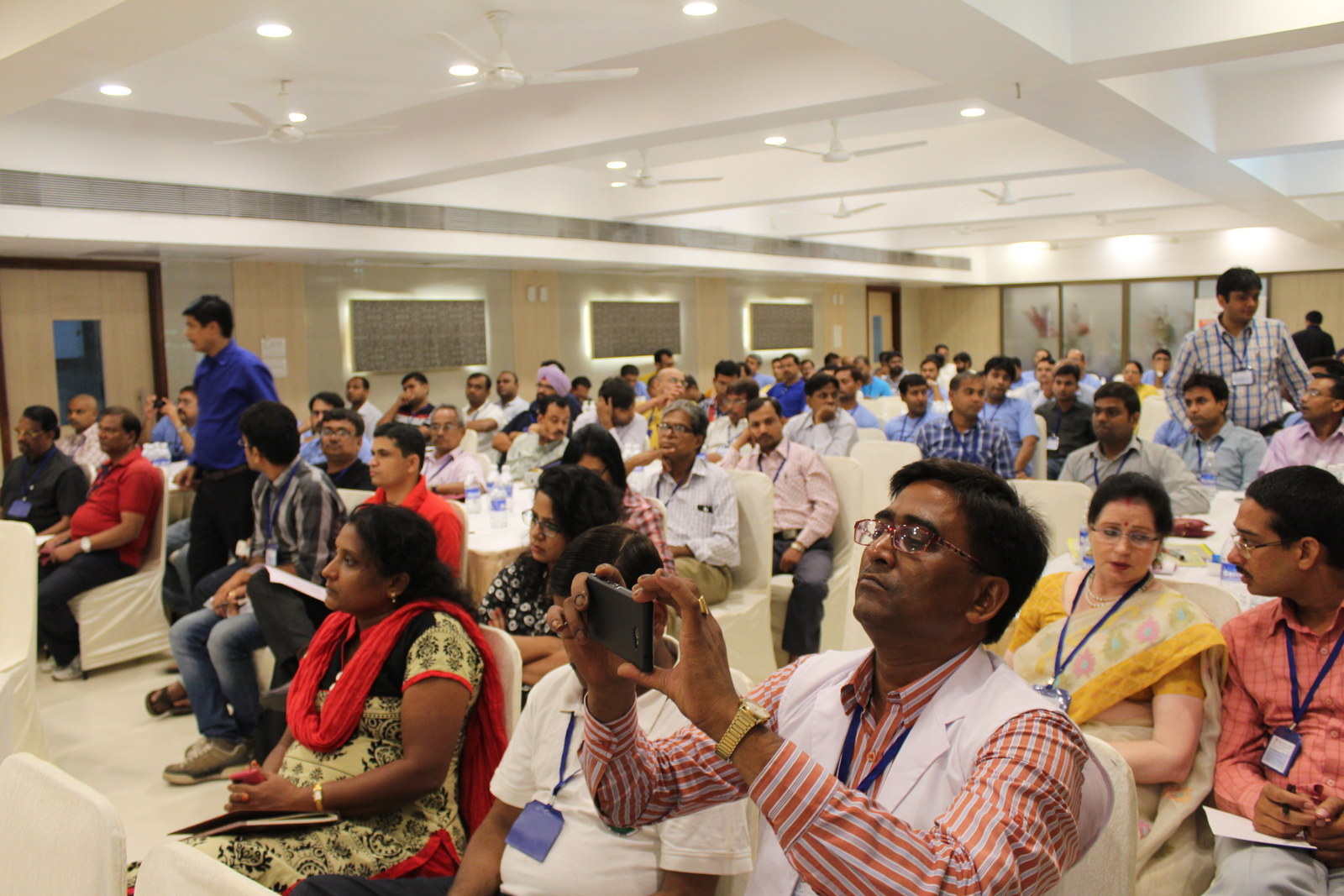 Feminism is emerging as the new pop-cultural trend in urban India. Some Bollywood studios are making women-oriented movies. Feminist-themed web series are gaining popularity. And niche publications are increasingly running feminism-related content. While MRAs may not enjoy pop-culture patronage, Krishnan said that MRAs get much more attention in mainstream media than feminists like her do.

"They have access to people in power much more than we do," said Krishnan. "You often see a law commission, a government ministry, and even judges echoing what MRAs say."
That's because what MRAs say "resonates with the patriarchal common sense."
"People are only too happy to imagine that women are scheming creatures who are filing false cases when in reality only a tiny handful of such cases are picked up by the media and paid attention to," said Krishnan. "For us [feminists] to get people in power to listen to us is very hard."
MRAs are also called more often to television studios for panels and debates, according to Krishnan. "When I am called on news panels I am usually being harangued on national television by a bunch of men for not supporting the death penalty for rapists," she said.
MRAs have also fought back against feminists on social media, often successfully, despite the fact that feminists such as Krishnan and Nundy have larger Twitter followers — 45,000 and 25,000 respectively — compared with even the most prominent female MRA, Bhardwaj, who has 21,000 followers.
"Just because I am a woman, do I have the power to ruin somebody?"
Deploying hashtags such as #FeminismTerrorism, #FeminismIsToxic, and #FeminismIsCruelty, Trehan often accuses feminists of forcing women to file false rape charges against men and of destroying Indian culture and even hampering the economy.
"Terrorists use arms n bombs 2kill people, feminists use d women centric laws to kill innocent n harass innocent men #FeminismTerrorism," tweeted Yashna Chawla, a female MRA who was interviewed by BuzzFeed News.
The MRA movement also gained viral notoriety in India recently through the #DontMancriminate campaign by Maggcom, an Indian online magazine.
Jahanvi Maheshwari, a 21-year-old woman and the campaign's writer and creator, photoshopped posters of male Hollywood celebrities — such as Jude Law and Elijah Wood — with messages criticizing women-only public transit, "unsaid expectations of chivalry," and free nightclub entry for women. Law and Wood did not give their consent for this campaign, and the messages attributed to them on the posters were fabricated. Wood has identified himself as a feminist while Law has publicly criticized the portrayal of women in Hollywood.
"It's a man's world - BULLSHIT. I don't get free drinks. I don't get free entry. I don't get sympathy," read one such poster featuring Elijah Wood, which targeted the apparently preferential treatment women get at nightclubs.
The campaign, which Maggcom has since taken down from its site, claimed to support "manism" — a movement to "remind us of the forgotten gender" and dedicated to "the victims of a society that tends to forget the struggles of males."

#DontMancrimiante sparked a huge debate while trending on Indian Twitter and found its way to international publications including BuzzFeed, Mashable, and the Daily Mail.

The idea behind the campaign, Maheshwari told BuzzFeed News, "was to show that the boy child should be equally protected so that they grow up a happy person." Maheshwari, an engineering student who describes herself as a "gender equality activist," said she was inspired to take up the cause after hearing a talk by Bhardwaj.
Maheshwari said she received several threats and criticism after the campaign. She said she was disappointed that the stunt wasn't as well-received in India as it was in other countries, such as Russia, where one channel aired "a whole program on us."
"After everything men are ready to give up for women, they're seen as rapists and someone not to be trusted," she said.
Krishnan lamented that MRAs get hashtags supporting Asaram Bapu — a self-styled spiritual leader accused of sexually assaulting a 16-year-old girl — trending once or twice every week. "I cannot get a hashtag against women's violence to go viral even once," she said.
The feminists worry about the MRAs' ability to gain attention quickly. It has become especially urgent because the movement's next steps, women MRAs said, is demanding a National Commission for Men — there is a National Commission for Women — and preparing to fight against a proposed bill that will criminalize marital rape.
Amit Lakhani, a male MRA, said the movement benefits greatly from the attention that women in the movement garner.
The media, he said, often wants women talking about men's rights on television because that "gives more eyeballs." "If that gets us more awareness and coverage then we are OK with that," he said. "We accept it."