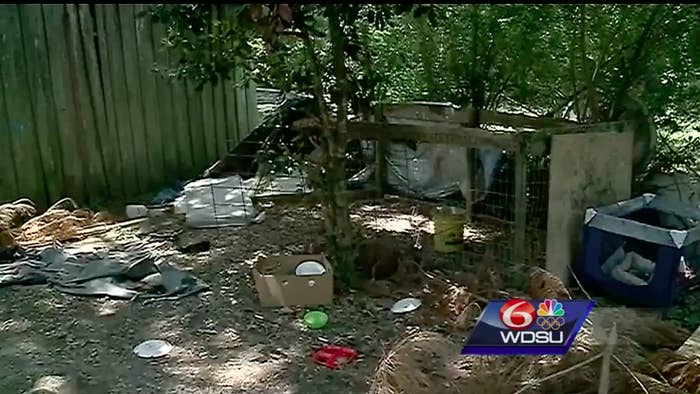 A 22-year-old woman in Amite, Louisiana, was subjected to a yearlong, horrific campaign of abuse and torture by her family members, which included being forced to live in a cage and eat her mother's ashes, according to a federal grand jury indictment.

The woman, who was identified only as D.P. in court documents, had disabilities and was diagnosed with autism.
The FBI announced Thursday that a federal grand jury in New Orleans returned a six-count human trafficking and hate crime indictment relating to her abuse by five of her relatives: Raylaine Knope, 42; Terry J. Knope II, 45; Jody Lambert, 23; Taylor Knope, 20; and Bridget Lambert, 21. They were charged with various counts of forced labor, forced sex trafficking, and hate crimes.
Some of the counts carry a statutory maximum penalty of life imprisonment.
Attorneys for the five defendants could not immediately be located.
The indictment alleged that the woman's relatives subjected her to physical violence, psychological and verbal abuse, and psychological manipulation from August 2015 to June 2016 as a way of forcing her to perform uncompensated household and yard work at the house they shared with her.
The family only allegedly gave her food and water after she completed housework and withheld food if she didn't finish it in time or perform it to their liking.
The woman was first allowed to sleep on a mattress inside the family's mobile home, but was later locked in a tent in the backyard during the night, the indictment said.
When the woman tried to escape the tent, Raylaine Knope allegedly threatened to kill her and the family moved her into a backyard shed that was locked up at night.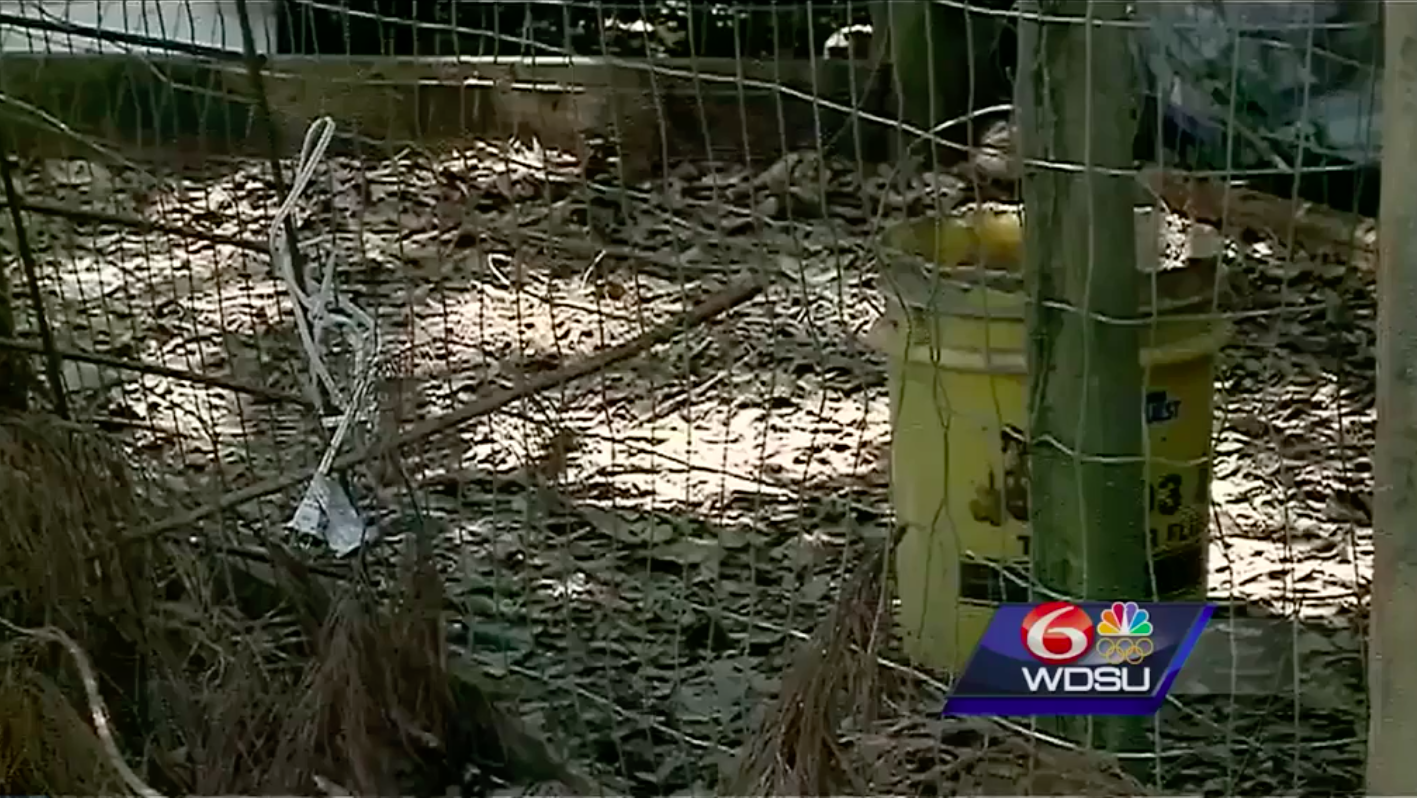 In the spring of 2016, the family allegedly forced the woman to live in a cage they had built out of an animal pen made of chicken wire. They covered the cage with a plastic tarp, hid it with tree branches, and locked it at night so the woman could not escape. They put a bucket in the cage that the woman had to use as a toilet.
The indictment detailed several other "demeaning" ways in which the relatives forced the woman to do household chores.
Raylaine's husband, Terry Knope, allegedly forced the woman to clean up a spill in the kitchen using her tongue. She was also forced to clean the trailer using a toothbrush and was made to cut the grass in the yard with scissors.
Terry Knope once allegedly forced the woman to clean out the mobile home's septic system without using any gloves, tools, or protective clothing, according to the indictment.
Her relatives also were alleged to have physically assaulted her on several occasions, including smashing her hand with a hammer, shooting her with a BB gun, burning her with a lighter, punching her, and striking her with a wooden paddle, a metal padlock, and a shower rod. Raylaine Knope also allegedly ordered her own children to kick and punch the woman while telling her she was dumber than they were.
Raylaine's son, Jody Lambert, once held a gun to the woman's head and threatened to shoot her if she did not obey his orders, the indictment said.
On one occasion, Raylaine allegedly ordered the woman to open an urn containing her mother's ashes, pour them into a bowl with milk, and eat the ashes with the spoon, while the others watched and laughed.
Despite knowing her fear of water, Taylor Knope — Terry Knope's daughter — held the woman's head underwater in a bathtub as she struggled to come up for air, the indictment alleged.
On several occasions, Raylaine and her son, Jody Lambert, allegedly forced the woman to remove her clothes and make sexual advances to men who visited their home including a gardener, a cable repair person, and a family friend.
Terry Knope and Jody Lambert were also said to have thrown a bucket filled with urine and feces from the family's septic tank at the woman and refused to let her shower or use soap to clean herself.
The family members also forced her to lick soiled underwear, eat dog feces on bread, and simulate sexual acts with a jalapeño pepper, court documents said.
They also allegedly routinely threatened her life and called her "stupid" and "retarded."
Raylaine and Terry Knope also allegedly forced the woman to use methamphetamine and prescription painkillers and threatened to turn her in to the police for drug abuse if she did not obey them.
Prosecutors said Terry Knope became the beneficiary of the woman's benefits and denied her access to the money. Raylaine Knope allegedly did not allow the woman to use any cellphones or laptops in order to prevent her from escaping or contacting law enforcement.
Tangipahoa Parish Sheriff's Office deputies found the woman when they responded to the house in 2016 after a complaint of a woman living in a cage.

"The degree of trauma that someone like this goes through is probably indescribable," Tangipahoa Sheriff Daniel Edwards said at a press conference.