A woman was dragged off a Southwest Airlines flight on Tuesday after she demanded that two dogs be removed from the flight because of her "life-threatening pet allergy," the airline said.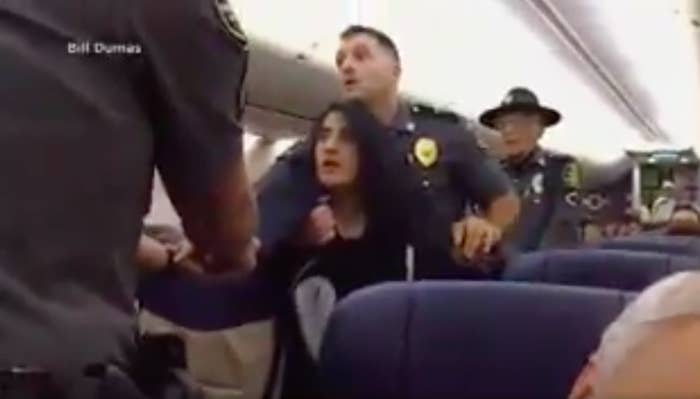 In a statement provided to BuzzFeed News, Southwest said that there were two dogs onboard the Baltimore flight to Los Angeles on Tuesday night.
One of the dogs was an emotional support animal and the other was a pet.
The woman reportedly stated that she had a life-threatening pet allergy but was unable to provide the medical certificate necessary to complete travel, according to Southwest.
"Our policy states that a Customer (without a medical certificate) may be denied boarding if they report a life-threatening allergic reaction and cannot travel safely with an animal onboard," the airline's statement said.
The flight crew "made repeated attempts" to explain the situation to the passenger but she refused to deplane and "law enforcement became involved," Southwest said.
A cell phone video shot by a passenger shows the woman being forcibly dragged down the aisle by three law enforcement officers while she screams and accuses one of them of "ripping her pants."
At one point, the woman is heard telling the officers, "My dad has a surgery."
Two of the officers are seen holding her arms and legs while she repeatedly screams, "Don't touch me."
"You have ripped my pants off," she is heard telling one of the officers.
She insists that she can walk by herself, but the officers continue to drag her, and one of them is heard yelling, "Then walk!"
Other passengers are also heard telling the woman to "show them you're walking," while another says, "Jeez, lady, get off the plane."
"If you look at the police, they were being overly aggressive," Bill Dumas, the passenger who shot the video, told CBSLA.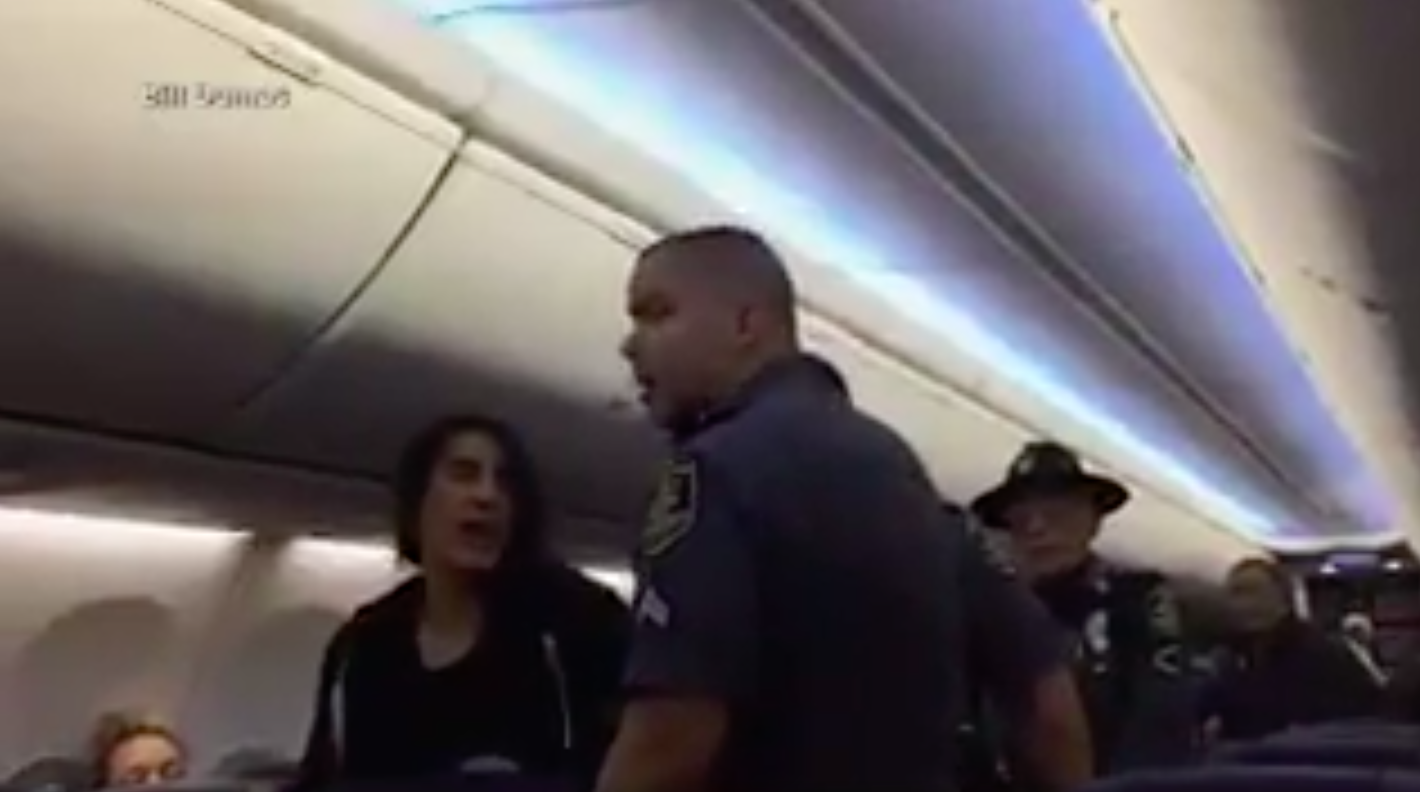 Dumas said that the officers spent a long time talking, explaining, and "trying to work" with the woman.
He said the pilot refused to fly until the situation was resolved.
"If you look at the police, they were being overly aggressive," Dumas said. "Really, she wasn't giving them much of a choice, and the people on the plane were saying, 'Just get off the plane,'" he said, adding that the woman repeatedly told the officers that she had to get to her father's surgery.
Southwest offered their apologies to the woman.
"We are disheartened by the way this situation unfolded and the Customer's removal by local law enforcement officers," the airline said. "We publicly offer our apologies to this Customer for her experience and we will be contacting her directly to address her concerns."