The Subway Churro Vendor Handcuffed In A Viral Video Said Cops "Took Everything" From Her
The woman who was taken away in handcuffs for selling churros in a New York City subway station broke down in tears as she recalled the way police officers had treated her.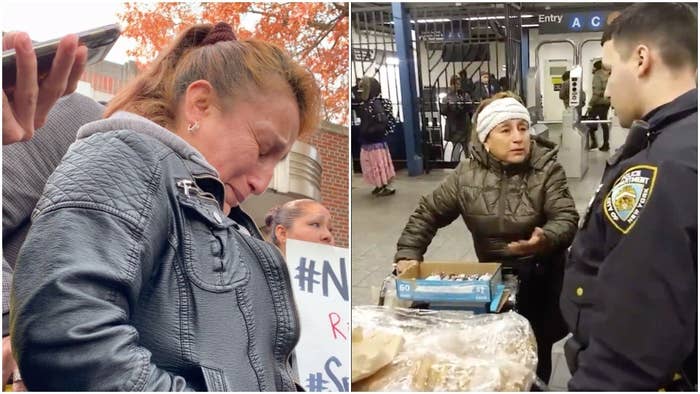 A woman filmed being handcuffed and led away by four cops for selling churros in a New York City subway station on Friday broke down in tears Monday as she recalled New York City Police Department officers taking away her churro cart.

The churro vendor, identified only as Elsa, spoke out Monday about the incident that was captured by a bystander in the now-viral video, sparking widespread anger.
During a demonstration Monday to protest against the overpolicing of the subway system, Elsa said she had been selling churros for three years at the Broadway Junction station in Brooklyn.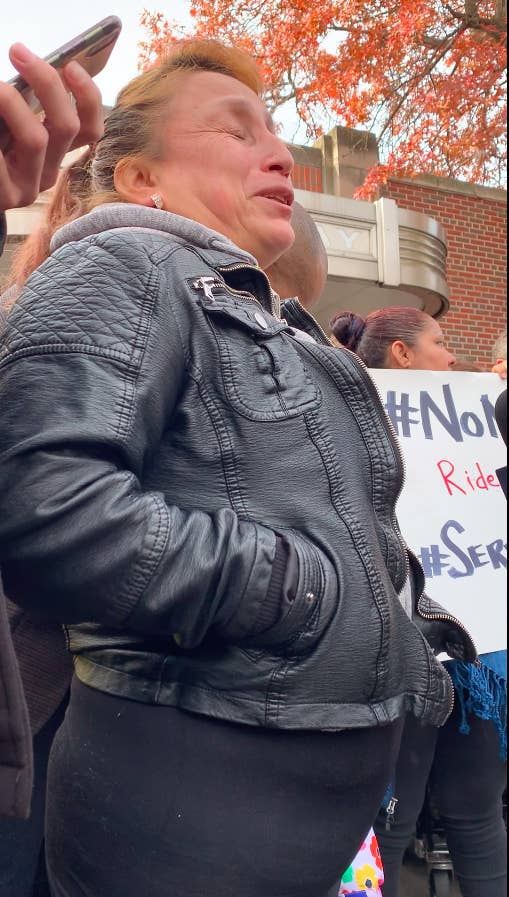 Speaking in Spanish, Elsa said that she was "very nervous" during the encounter, which she characterized as aggressive.
She said that the officers ignored her pleas not to take away her churro cart with all her merchandise on it.
"They took everything from me," Elsa said as she broke down crying.
The NYPD said that the woman was not arrested but that she received a summons for being an unlicensed vendor.
Police said she had been issued 10 summonses in the past five months for selling food without a license at the same station.

The NYPD said the vendor was "briefly handcuffed" and released within minutes after her churro cart had been "vouchered as arrest evidence."
Elsa said that the officers took her to a place with no cameras and laughed at her. She said that while officers had issued her tickets before, the interactions had never been this aggressive and the police had never confiscated all her merchandise.
Sofia Newman, an actor in New York, recorded the incident on Friday night as four NYPD officers confronted Elsa and surrounded her churro cart. Newman's video of the encounter has been viewed more than 2.6 million times.