Woman Attacks President Of European Central Bank With Confetti, Thoroughly Enjoys It
GLITTER BOMB.
This is Mario Draghi, the president of the European Central Bank, looking chill AF while walking to a press conference in Frankfurt, Germany, on Wednesday.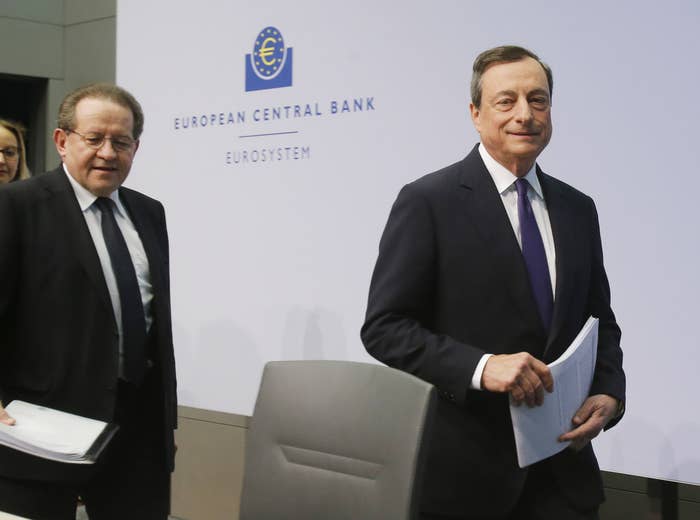 Here's Draghi talking to the reporters about the European economy and other super serious stuff that one speaks about at an ECB press conference.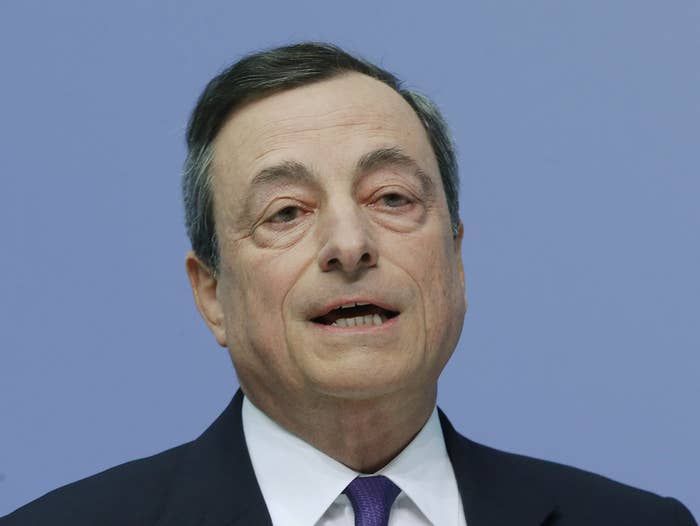 These people around Draghi look pretty serious, just as people should be when hearing about the implementation of a 1 trillion euro government-bond–buying program.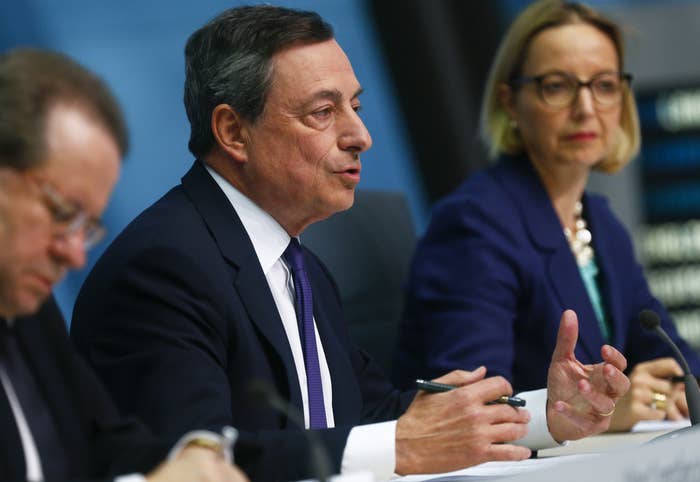 THEN, OUT OF NOWHERE, a woman leaps up on Mario Draghi's table...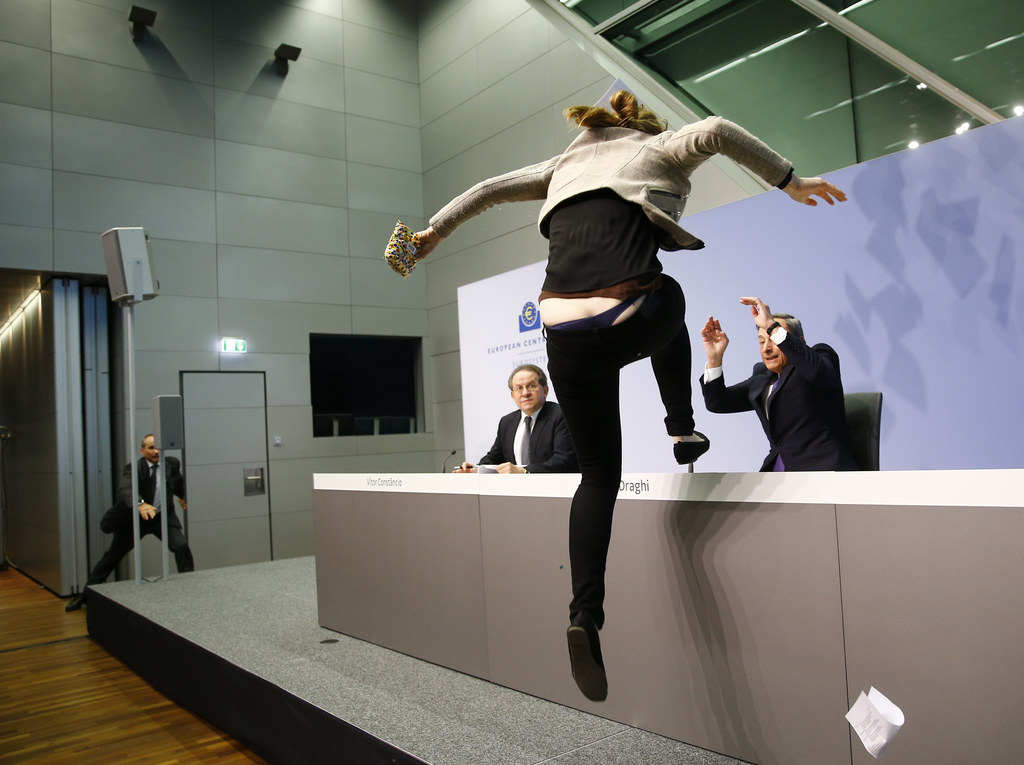 ...and suddenly Mario Draghi doesn't look chill AF any more. He looks pretty scared, in fact.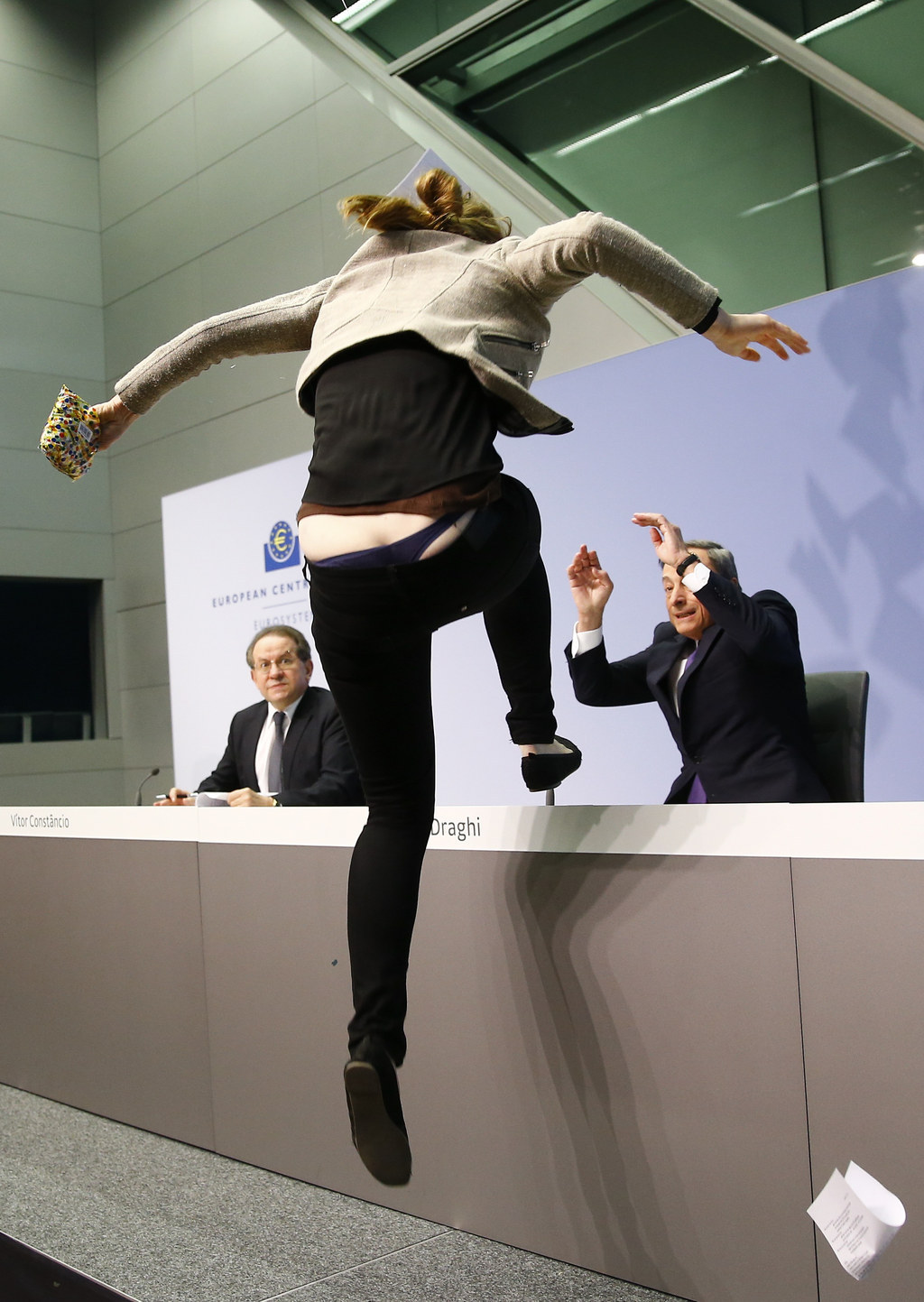 Chaos ensues as the woman sends sheets of paper flying all over: A suited man charges toward the table, the woman next to Draghi looks terrified, and photographers' hearts sing with joy as they realize that this is no ordinary press conference.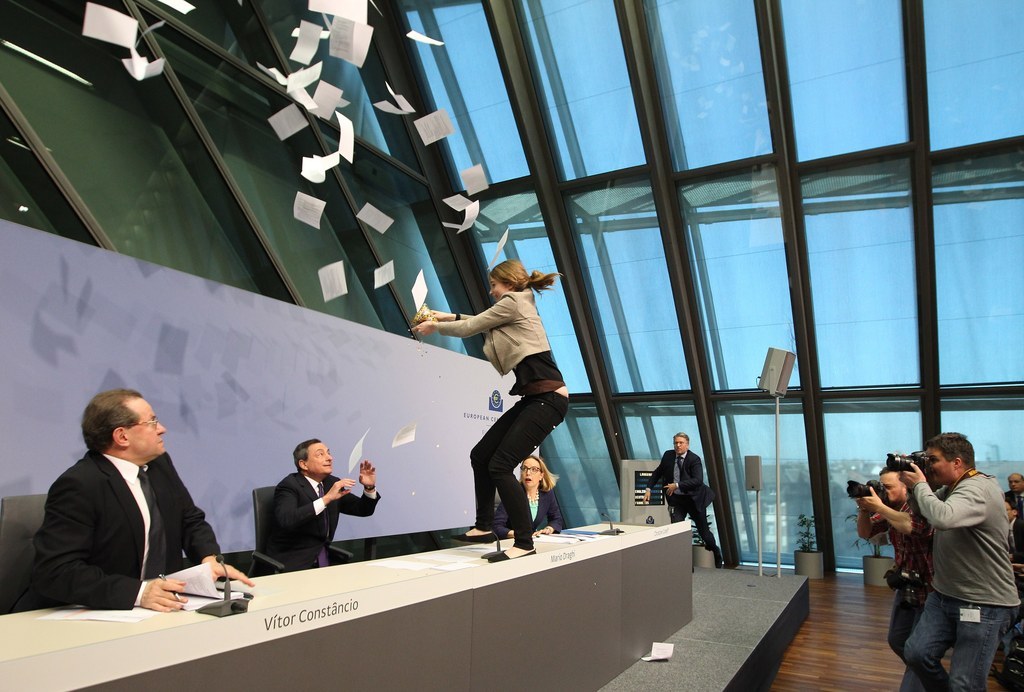 The protester attacks Draghi with sparkly confetti.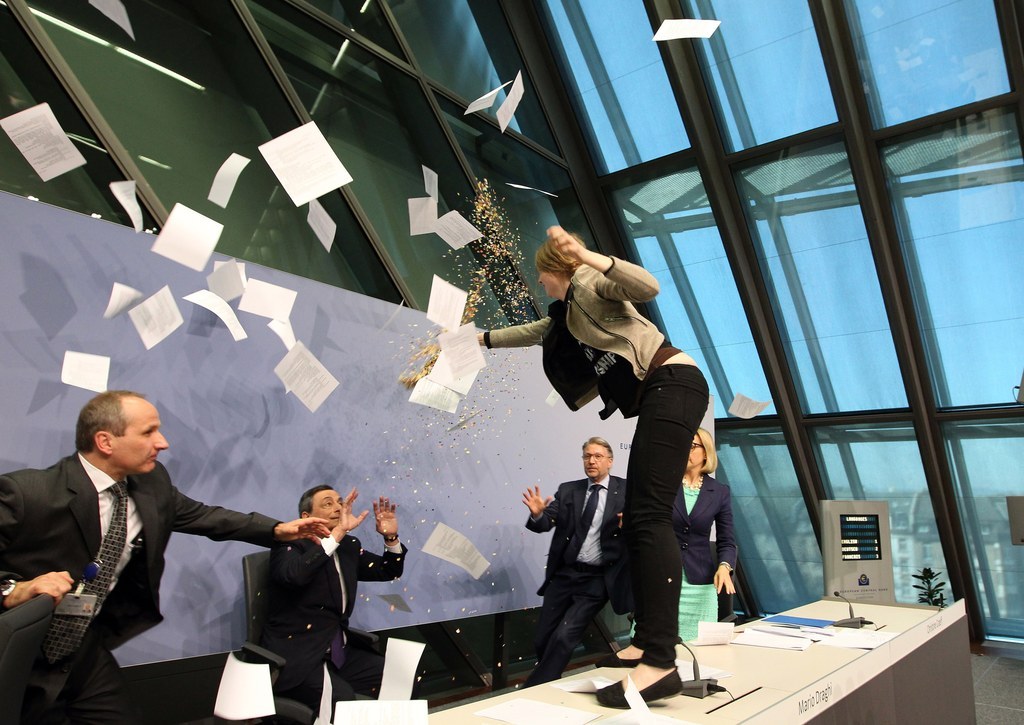 She is an activist from Femen, an organization whose goal is "complete victory over patriarchy."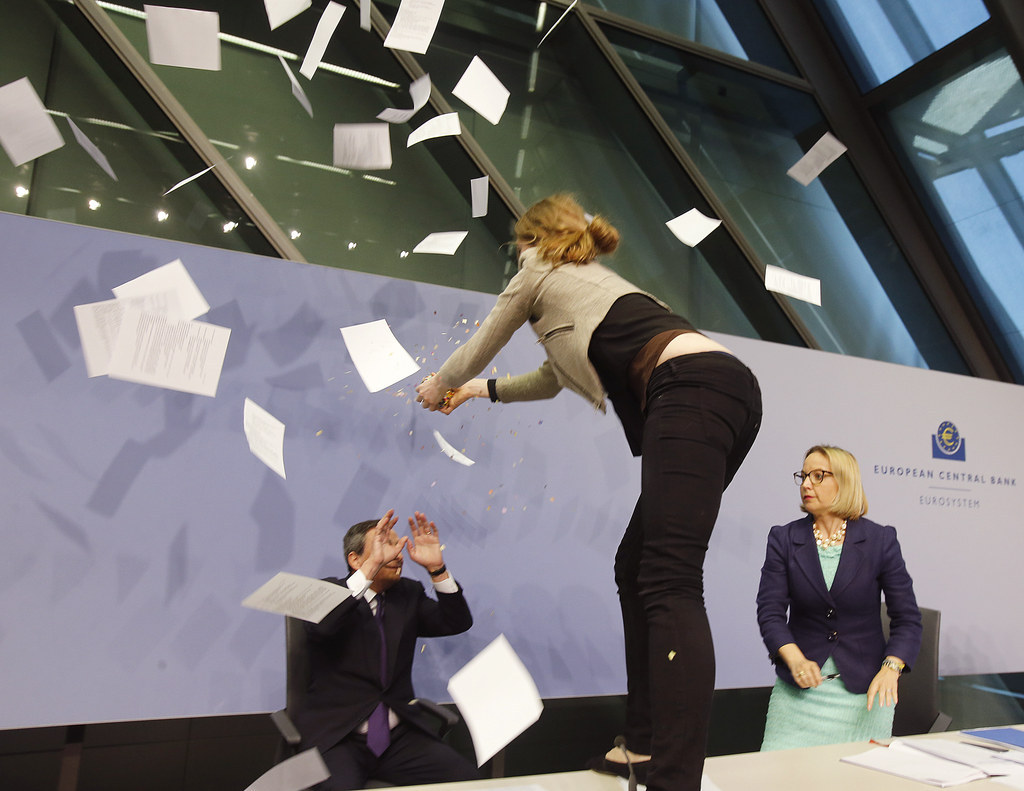 Femen deploys confetti! It's super effective!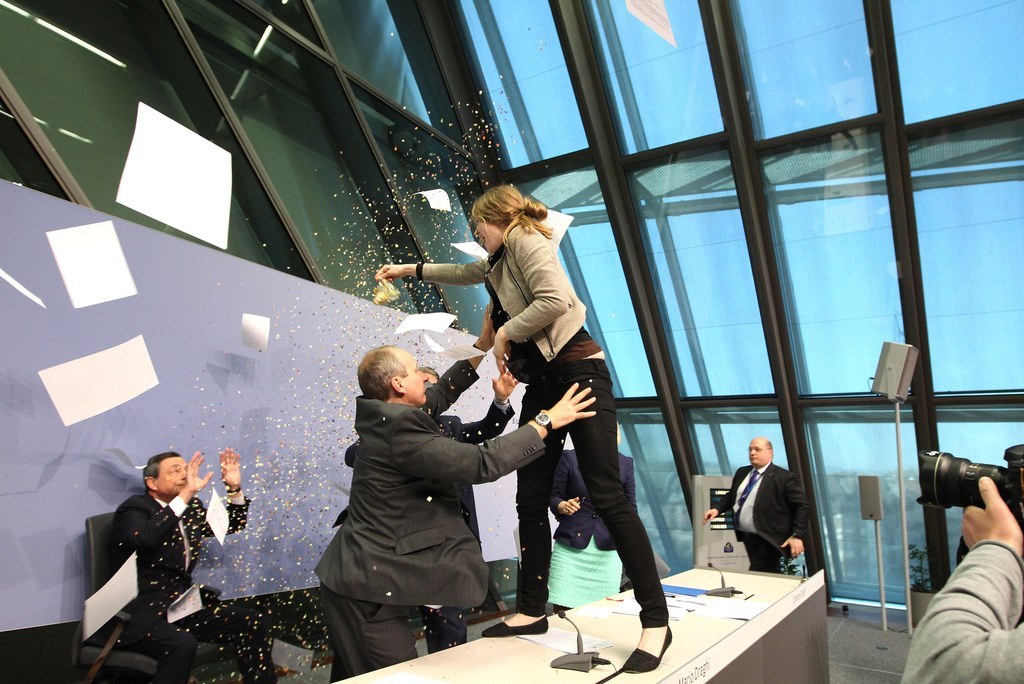 The protester yells, "End ECB Dictatorship!" Her T-shirt spells it as "ECB Dick-tatorship." Get it?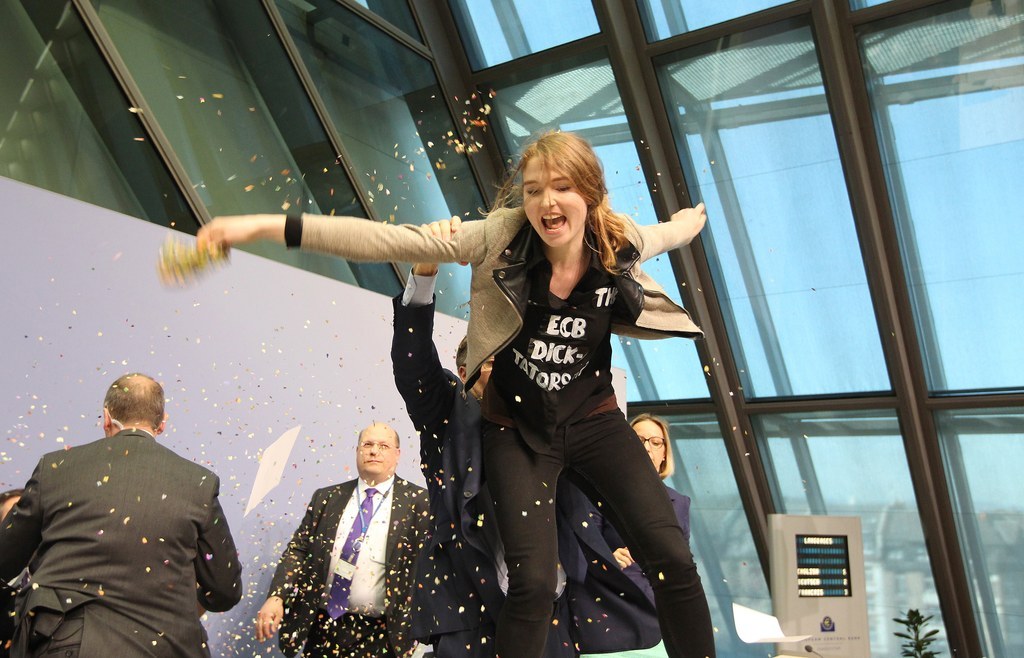 Security officers try to restrain her...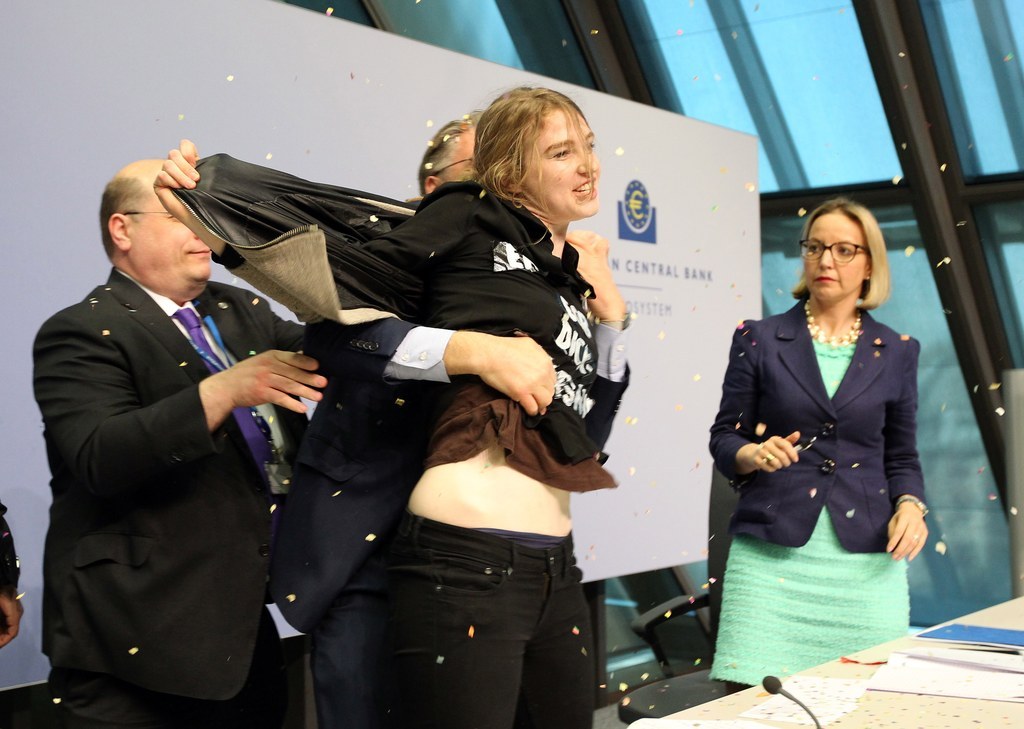 ...but victory is hers.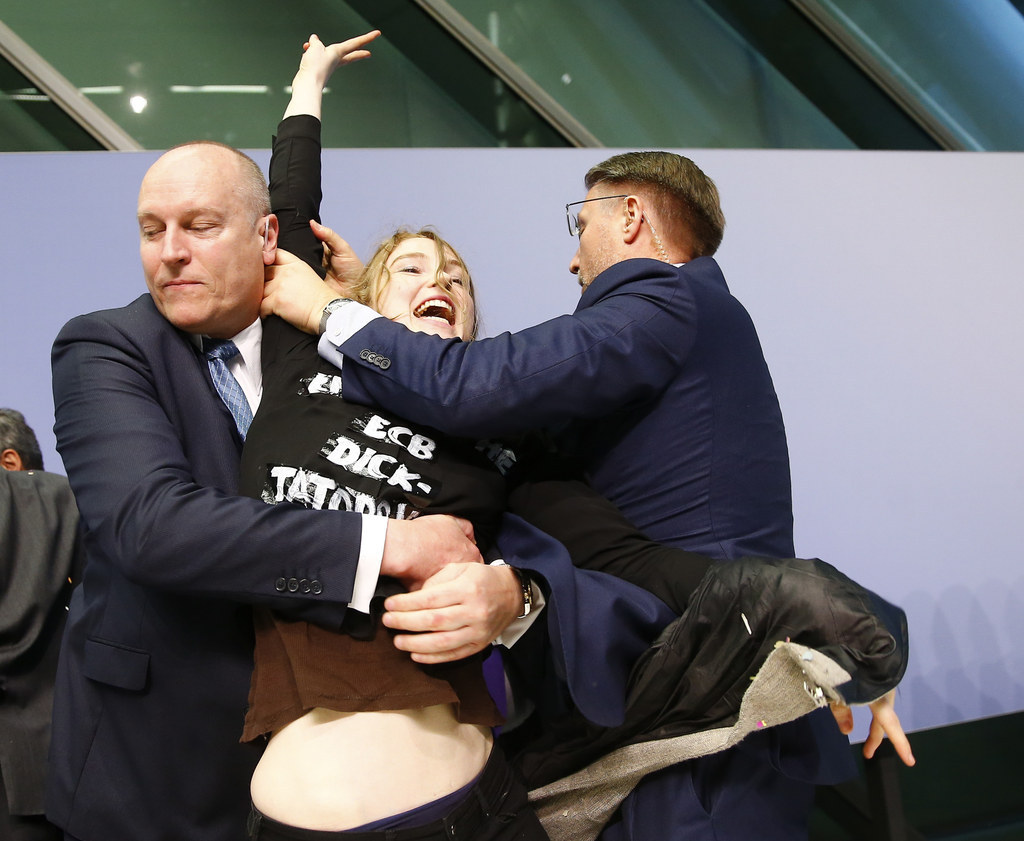 Peace out.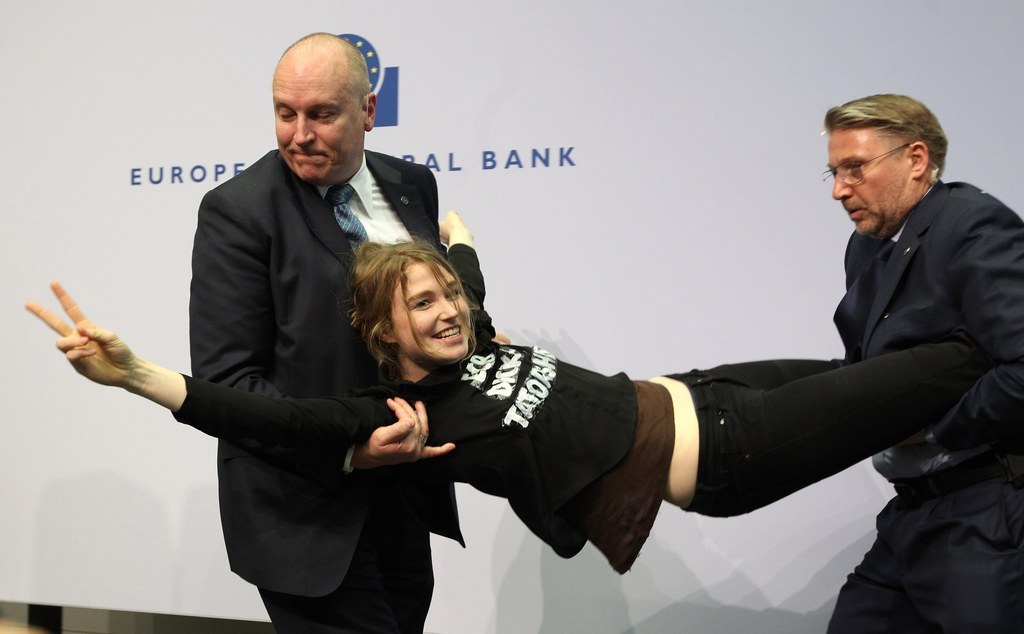 Watch how it all went down here.
Update — The protester identified herself as Josephine Witt.
Witt, who was fined $1,500 last year for her half-naked Femen protest during Christmas Mass at a historic German cathedral, said on Twitter that her confetti attack was not a Femen protest and that she was a freelance-activist.
She referred to the ECB protest as #confettigate.
The flyers she threw at Mario Draghi read, "Today I'm just a butterfly sending you a sentence, but be afraid more are coming... The ECB's debt is not yet paid."