Witness To Michael Brown's Shooting Sues Darren Wilson And Ferguson
Dorian Johnson alleges that Wilson used unconstitutional lethal force against him while he was walking on the street with Michael Brown at the time of the shooting.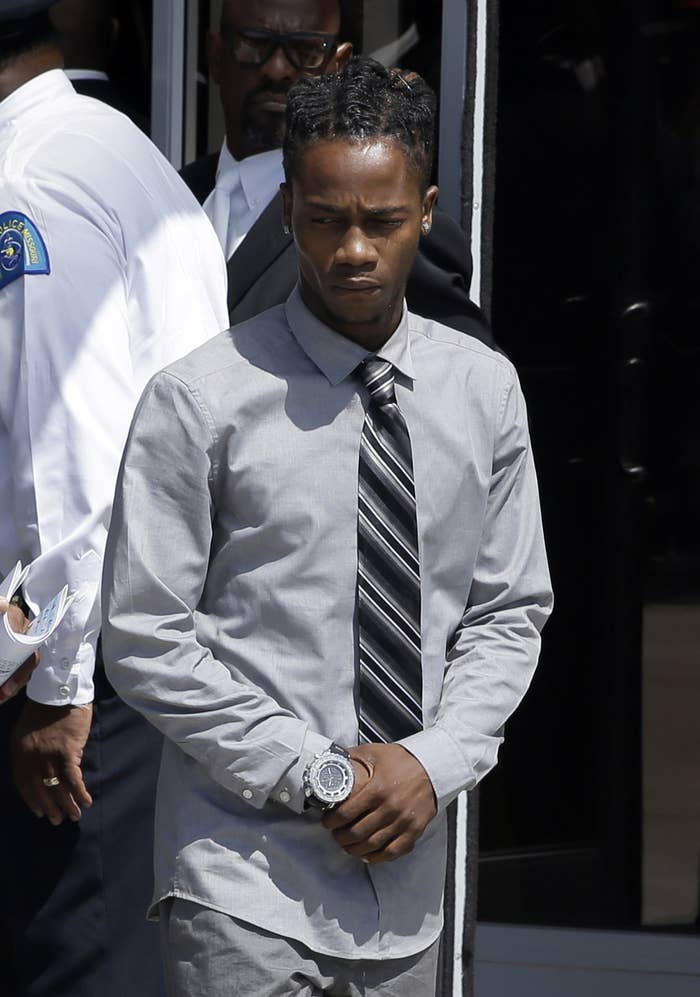 Dorian Johnson, who was with Michael Brown when he was fatally shot by Officer Darren Wilson last August in Ferguson, Missouri, is suing Wilson for using unconstitutionally excessive force against him and targeting him without reasonable cause.
The lawsuit, filed last week by Johnson, also names the city of Ferguson and former Police Chief Thomas Jackson as defendants.
Johnson, who was Brown's friend, alleged that Wilson violated his civil rights when he stopped him on the street without probable cause, unreasonably detained him and then fired at him and Brown without any justification.
The lawsuit said that Wilson used techniques that the Ferguson police department routinely employed for unconstitutional racially motivated stops of African Americans.
Citing findings of the Department of Justice report on Ferguson, the lawsuit said that Jackson and the city "facilitated, encouraged and/or instigated unlawful, racially motivated, and unconstitutional acts" including "excessive force" and failed to intervene to stop such acts.
Johnson also alleged that he suffered emotional distress, psychological injury, medical expenses, and lost wages as a result of Wilson's behavior.
The lawsuit seeks $25,000 in damages.