Masked members of a white supremacist group hung racist banners and signs and gave the Nazi salute at the Southern Methodist University in Texas on Sunday.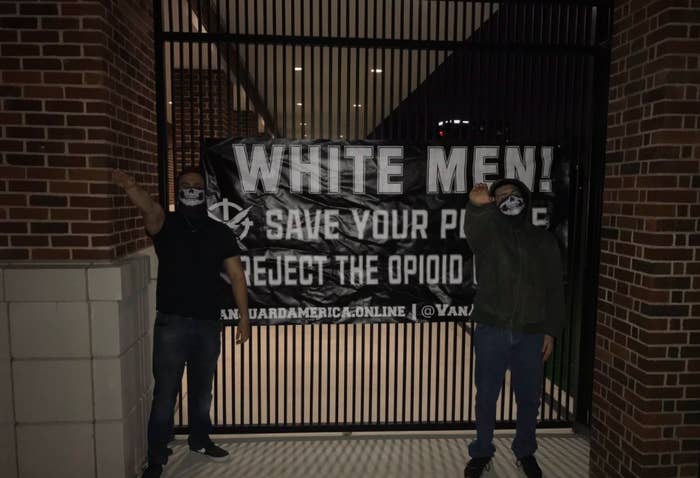 The signs — one of which said, "White men! Save your people. Reject the opioid beast!" — were posted by the Texas Vanguard, a part of Vanguard America which is a white supremacist group that frequently targets campuses across the country in an attempt to recruit students.
University police is investigating the incident, which SMU said appears "to be part of a campaign by an outside group."
Vanguard America, a self-proclaimed fascist group that opposes multiculturalism, most recently made headlines for its involvement in the violent alt-right rallies in Charlottesville.