New Hampshire state Rep. Al Baldasaro, who said last year that Hillary Clinton should be "shot for treason," was invited to the White House Friday for President Trump's bill signing of the Veterans Accountability Act.
Baldasaro was at the White House on the same day that the Trump administration criticized Johnny Depp for joking about assassinating the president. The White House said that "President Trump has condemned violence in all forms."
Baldasaro isn't the first person to get a White House invite despite threatening violence against Clinton. Musician Ted Nugent, who has made racist and anti-Semitic comments, and has called for Clinton to be "hung for treason," also visited Trump at the White House in April, posing for photos in the Oval Office.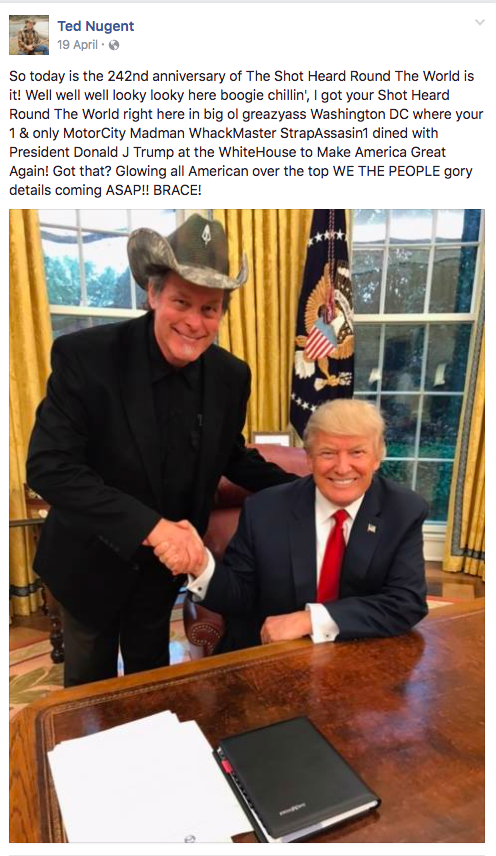 Asked whether there was a double standard for those who call for violence against Trump, press secretary Sean Spicer said Friday he condemned all acts of violence.