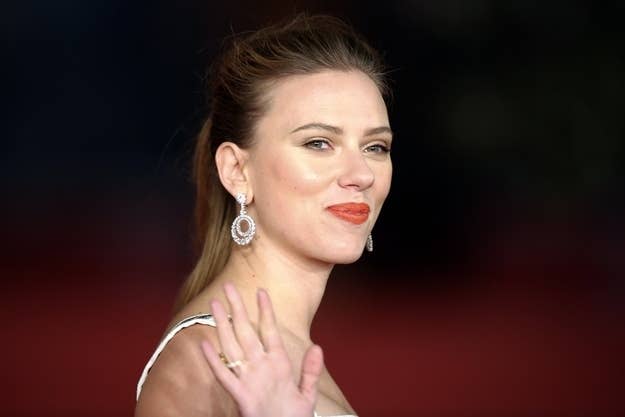 Scarlett Johansson recently became the "global brand ambassador" for SodaStream, an Israeli company that makes carbonated beverage machines for home.
On Feb. 2, the actress will appear in a Super Bowl commercial for SodaStream.
What's the deal with SodaStream?
SodaStream's main plant is in an Israeli settlement in the West Bank, a territory captured by Israel in 1967 and claimed by Palestinians.
Israeli settlements are generally seen as illegal under international law, and some activists have sought to boycott products made there to pressure on Israel to withdraw from the settlements. (A broader "Boycott, Divestment, and Sanction" campaign seeks a boycott of all Israeli products.)
SodaStream has received growing criticism from pro-Palestinian activists for maintaining its large factory in a West Bank settlement.
What does this have to do with Scarlett Johansson?
Since 2007, the actress has been a "global ambassador" for Oxfam, an international humanitarian organization. Johansson helped the organization create awareness about the impact of natural disasters and raised funds to fight poverty.
Oxfam was critical of Johansson's SodaStream endorsement because the group opposed "all trade" from Israeli settlements which are illegal under international law.
Oxfam said that businesses like SodaStream, which operate in Israeli settlements, "further the ongoing poverty and denial of rights of the Palestinian communities that we work to support."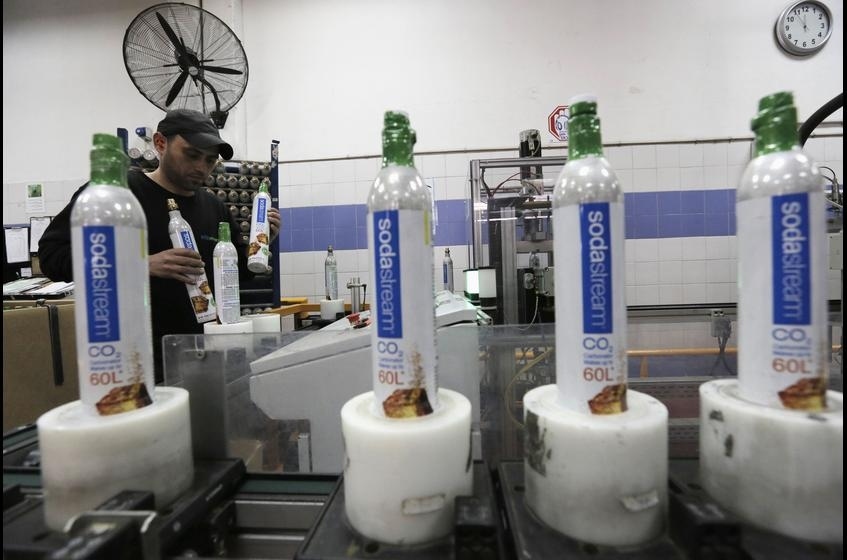 How did Scarlett Johansson respond to the growing criticism?
In a statement given to the Huffington Post, Johansson defended SodaStream saying:
"I remain a supporter of economic cooperation and social interaction between a democratic Israel and Palestine. SodaStream is a company that is not only committed to the environment but to building a bridge to peace between Israel and Palestine, supporting neighbors working alongside each other, receiving equal pay, equal benefits and equal rights. That is what is happening in their Ma'ale Adumim factory every working day."
Referring to the conflict of interest between her roles at Oxfam and SodaStream, she said:
"I stand behind the SodaStream product and am proud of the work that I have accomplished at Oxfam as an Ambassador for over 8 years. Even though it is a side effect of representing SodaStream, I am happy that light is being shed on this issue in hopes that a greater number of voices will contribute to the conversation of a peaceful two state solution in the near future."
Did Johansson eventually choose SodaStream or Oxfam?
What was SodaStream's response to the situation?
In an an interview with Associated Press Television News on Wednesday, SodaStream's chief executive, Dan Birnbaum, said they had "not lost a single customer," because of the Palestinian-led movement of boycott, divestment and sanctions (BDS).
"If anything, it advances our awareness around the world, because people are talking about SodaStream."
He also said the company did not want to "sacrifice" the jobs of the 550 Palestinians who work in the SodaStream factory "for some political cause."
How did pro-Palestinian activists respond to Scarlett Johansson's campaign for SodaStream?
Correction: An earlier version of this article said incorrectly that products made in Israel's Jewish settlements are illegal under international law. In fact, while Israel's Jewish settlements are illegal under international law (though Israel disputes the international consensus and rulings to that effect, and the Obama Administration has studiously resisted taking a position on it), products that are made in the settlements are subject to a complex set of procedures. While some countries have changed procedural laws to mark settlements goods as "Made in the Settlements," most countries continue to make no distinction between products made in Israel and those made in its West Bank settlements. (2/1/2014, h/t @leginsurrection)