There is a LOT happening in America right now: a debate over a controversial health care bill that could impact millions of Americans. Threats from North Korea. The ever-looming shadow of Russia hacking our election and the resulting investigations.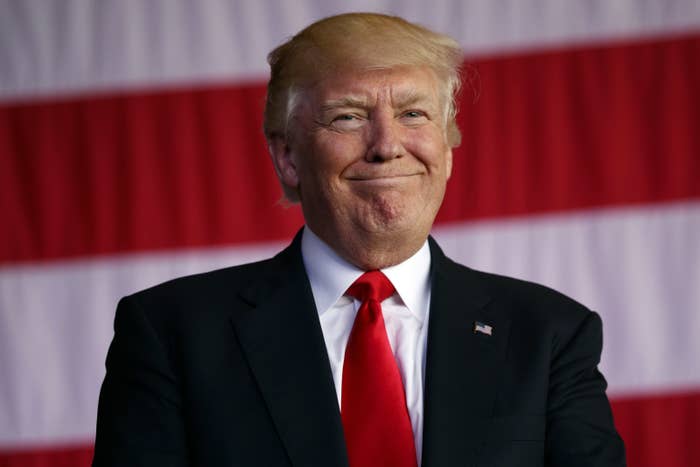 And this is all going on as the White House increasingly restricts access to the administration. Many of Sean Spicer's daily press briefings have recently been off-camera with no live audio. President Trump prefers to tweet his thoughts or yell them at campaign-style rallies. And when Trump or his aides do speak — they often make false statements or lie.
Trump gave an interview to Fox News on May 13 — then didn't have another for 41 days. He broke that dry streak in June, in an interview with…Fox News. It's clearly his and his administration's preferred outlet.
In the past 24 days, Trump, Vice President Mike Pence, and Assistant to the President Ivanka Trump granted a flurry of interviews to these two personalities: Fox & Friends' Ainsley Earhardt and Fox News contributor Pete Hegseth.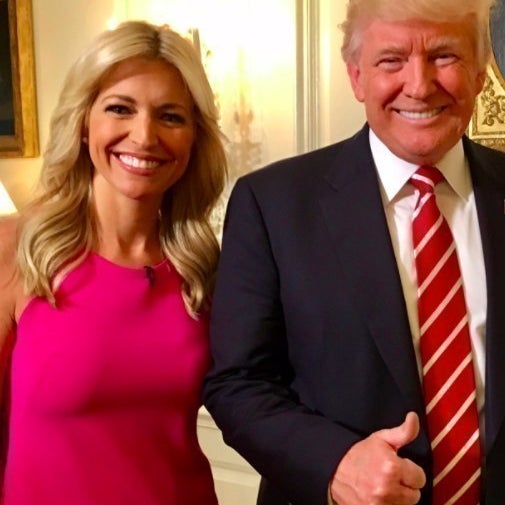 Here are all the questions Earhardt and Hegseth asked them:
Earhardt's questions to Pence in an interview that aired on June 2.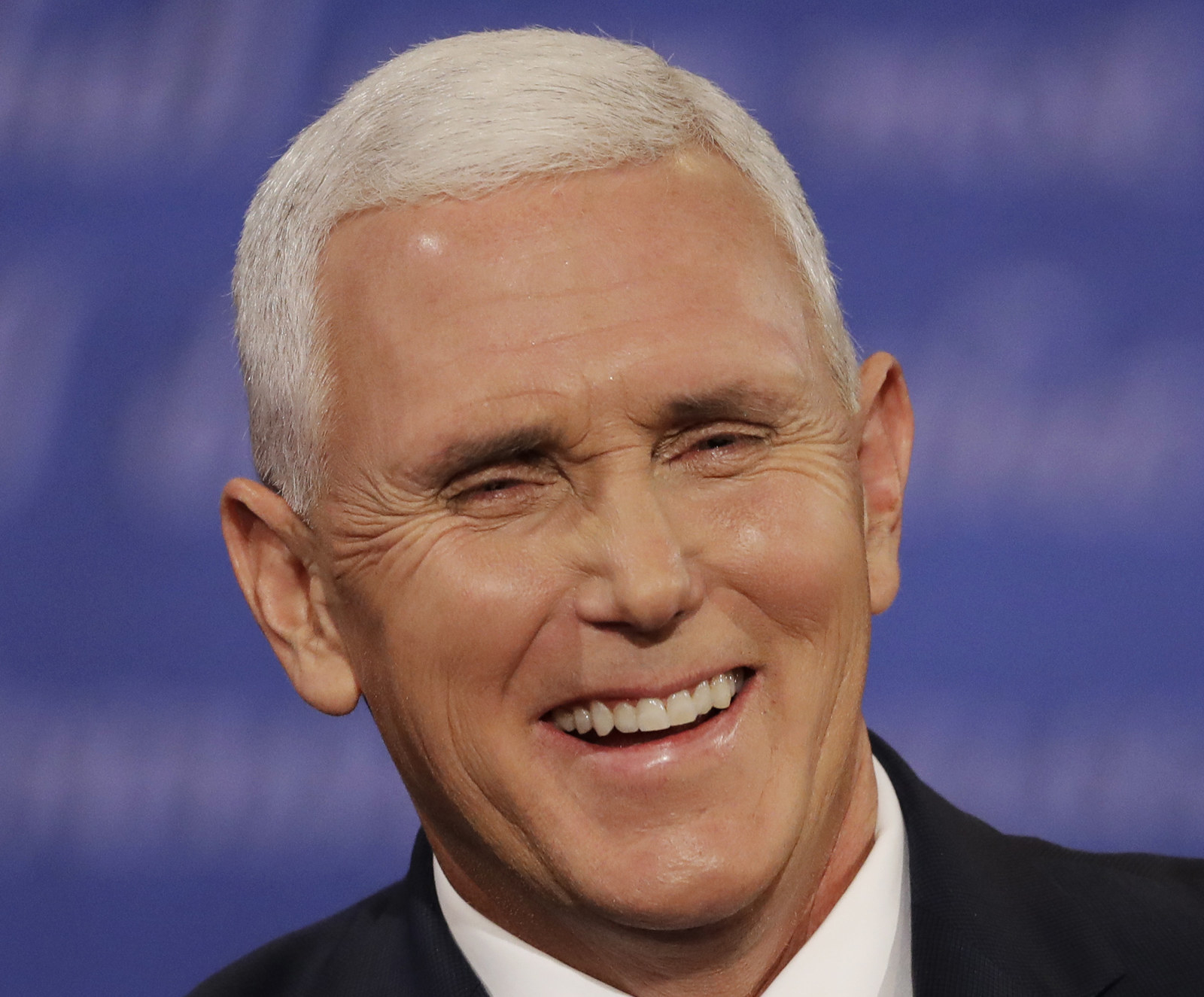 Earhardt: Yesterday you were in the Rose Garden behind this building, the president announced he would pull out of the Paris accord. Why is that a good move?
Earhardt: Why all the hysterics from the left? I listened to the press conference. And if you listened to how unfair it is for the United States, we'll lose $3 trillion in GDP, 6.5 industrial jobs, families will have less of an income, and we will have to end our coal production. Yet it does benefit China and does benefit India. It doesn't seem fair. We saw Wilbur Ross, the commerce secretary on our air with Neil Cavuto right after it — he said this is not an agreement. This is making, we have to sacrifice the United States does.
My question is, why did President Obama, why did his administration think this agreement was OK for America?
Earhardt: What was your reaction to what John Kerry said? He said more kids will get asthma this summer because we're pulling out of this agreement?
Earhardt: He ran on that. He also ran on keeping us safe, our borders safe. The administration last night has asked the Supreme Court to revive the six-country travel ban. Is this the only way to get it through?
(Pence said the administration was confident that the Supreme Court would recognize the president's right to control immigration "in a way that puts the security of our country first.")
Earhardt: Well, we don't want a Manchester here in the United States. You have children; I have a child. They are targeting kids at this concert. We talked before you sat down. You said that the president called the president of Afghanistan because terrorists targeted an ice cream shop in Afghanistan.
What did he say to the president of Afghanistan?
Earhardt: Thank you for remembering our military. Your son is a Marine so I know that meant a lot to hear those words and for you to be there for them. People around the country, even Democrats, are saying they're sick of Russia, Russia, Russia. They want to talk health care, they want to see health care reform, repeal and replace. They want to see this tax reform. You served our country as a congressman before you were governor and then also vice president. So you know what it is like within the walls of Congress. How are we going to get the Republicans to unite?
Earhardt: What is your message to the media?
Earhardt: What grade would you give the president thus far?
Pence said, "It is the greatest honor of my life to be vice president to President Donald Trump."
Earhardt: Wonderful. We asked viewers to write in their questions. I will read a view of them. Phil says, "What is the status of the wall and when it will be completed?"
Earhardt: Gil wants to know, "Are more campaign-style rallies in the future for yourself and for President Trump?"
(Pence promised the viewers they would see Trump "in a lot of arenas filled to capacity.")
Earhardt: I'm sure we will. One more question. Mark says, "The office of vice president is a somewhat mysterious position. What are your daily duties?"
Earhardt: Well, thank you for serving. We have great respect for you. We appreciate you joining us this morning.
Earhardt's questions to Trump in an interview that aired on June 23.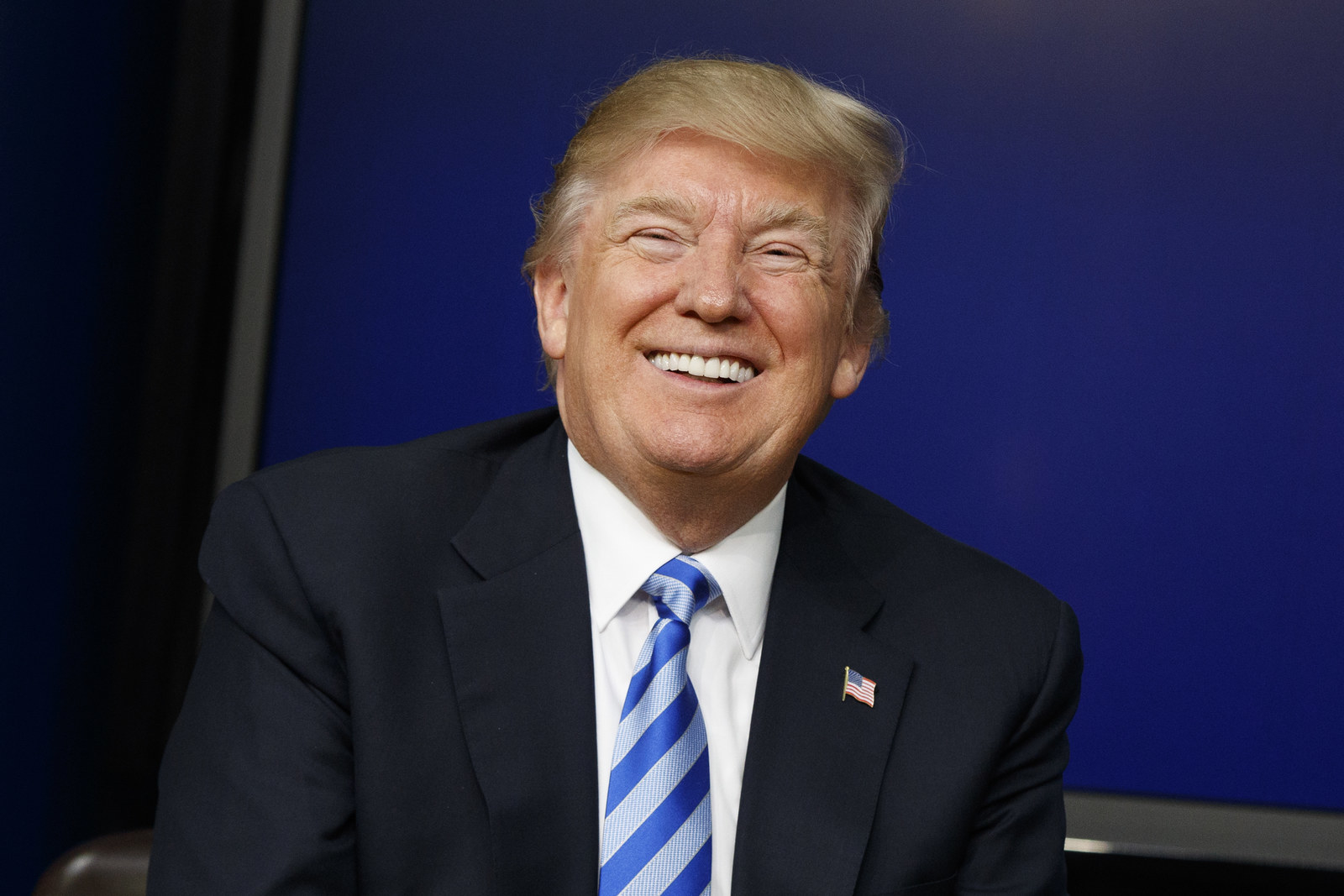 Earhardt: Big news today, you didn't have — you said you didn't tape James Comey. Do you want to explain that? Why did you want him to believe that you possibly did that?
Earhardt: So it was a smart way to make sure he stayed honest in those hearings?
Earhardt: Robert Mueller, do you think he should recuse himself from the investigation?
Earhardt: Today there are four senators that are not supporting this health care bill, four Republican senators. What is your message to them, because your supporters that voted for you are a little frustrated, because you have the White House, Republicans have the House and the Senate, but you have these senators that are not on board?
Earhardt: We're getting word now that some Democrats even want Nancy Pelosi to step down. A lot of Republicans think Democrats are in denial, they didn't win these special elections, they don't have the House, they don't have the Senate, they don't have the White House.
What do Democrats need to do?
Are they in denial?
And what do they need to do to get on board?
(Trump said the Democrats put "everything" in the most recent special election, including consultants and advertising agencies.)
Earhardt: Hollywood.
Earhardt: Wouldn't that be refreshing if we could all come together...
(Trump replied, "It would be so nice.")
Earhardt: I know.
Pete Hegseth's questions to Trump in an interview that aired June 25 on Fox News.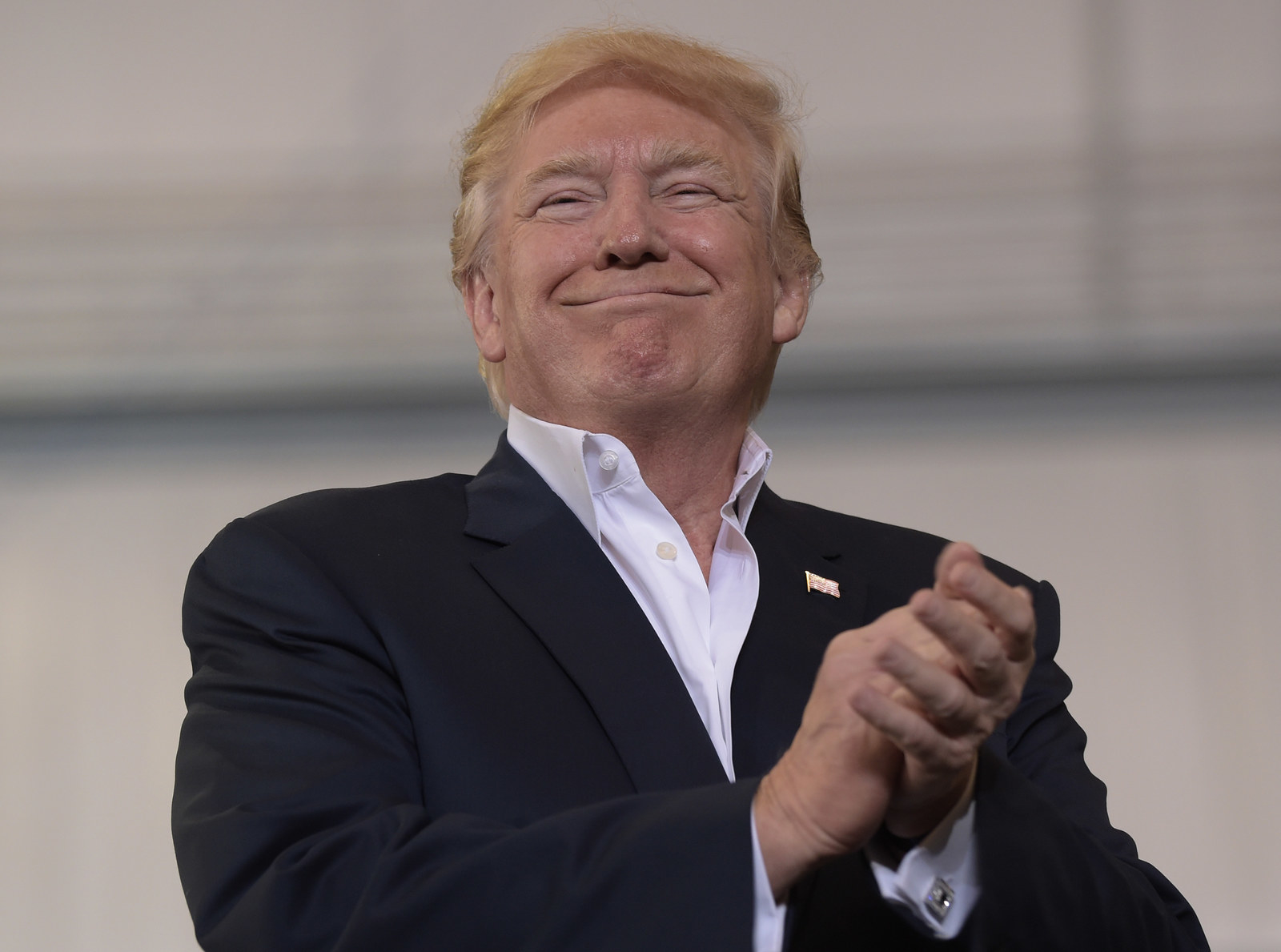 Hegseth: Mr. President, you face resistance on this bill; but, of course, you've faced resistance on the entirety of your agenda. Who's been your biggest opponent? Has it been Democrats resisting? Has it been fake news media? Has it been deep state leaks? What's — when you think about it, what holds it up the most?
Hegseth: How frustrating is it to have former president Obama there, out there leading the resistance?
Hegseth: How do you overcome that when someone like Senator Warren — Elizabeth Warren literally says, "People are going to die because of President Trump's health care bill"?
Hegseth: But she's got a loud microphone.
Hegseth: Some people might say it's — the level of anger is unprecedented, but it's also unprecedented for a former president to come out the way President Obama has. He came out on Facebook recently, you may have seen it — he said your bill, Mr. President, "Not a health care bill, it's a massive transfer of wealth; it's going to harm Americans. It's mean." What do you say to the former president…
Hegseth: Are Republican senators doing enough to have your back to get that health care bill through?
(Trump, talking about Obamacare, said, "But look what happened with Nebraska, where they gave it a great Nebraska giveaway in order to give a vote.")
Hegseth: Corn-husker kickback.
Hegseth: I opened up the failing New York Times and the Washington Post this morning. No mention at all of this bill that you're signing today. For veterans who are so passionate about this, it's such a historic bill, are they going to cover this? And if they don't, why don't they cover it the way they cover every breathless scandal in the media today?
(Trump said the media did not talk about Obama's inaction about Russia before the election.)
Hegseth: That never leaked out.
Hegseth: We were just in the East Room for a historic bill signing. Tell us about the bill that you just signed.
Hegseth: Why would a bill — it is historic, a historic civil service reform — but why would a bill that makes so much common sense to so many Americans, why would it be so hard to get done? Because this was a difficult fight to the finish...
(Trump said there were a lot of forces against the bill and it wasn't an "easy one.")
Hegseth: Absolutely. When you rode down that escalator in Trump Tower, it was the first time a presidential candidate had made veterans issues a top — you mentioned it multiple times in that speech...
Trump: Right.
Hegseth: Obviously you've been involved in veterans' issues for years. Where did that passion first come from?
Hegseth: Mr. President, thank you for your time, and on behalf of America's veterans, thank you for your commitment and following through on it. We appreciate it. It's a truly historic day.
Earhardt's questions to Ivanka Trump in an interview that aired on June 26 and 27.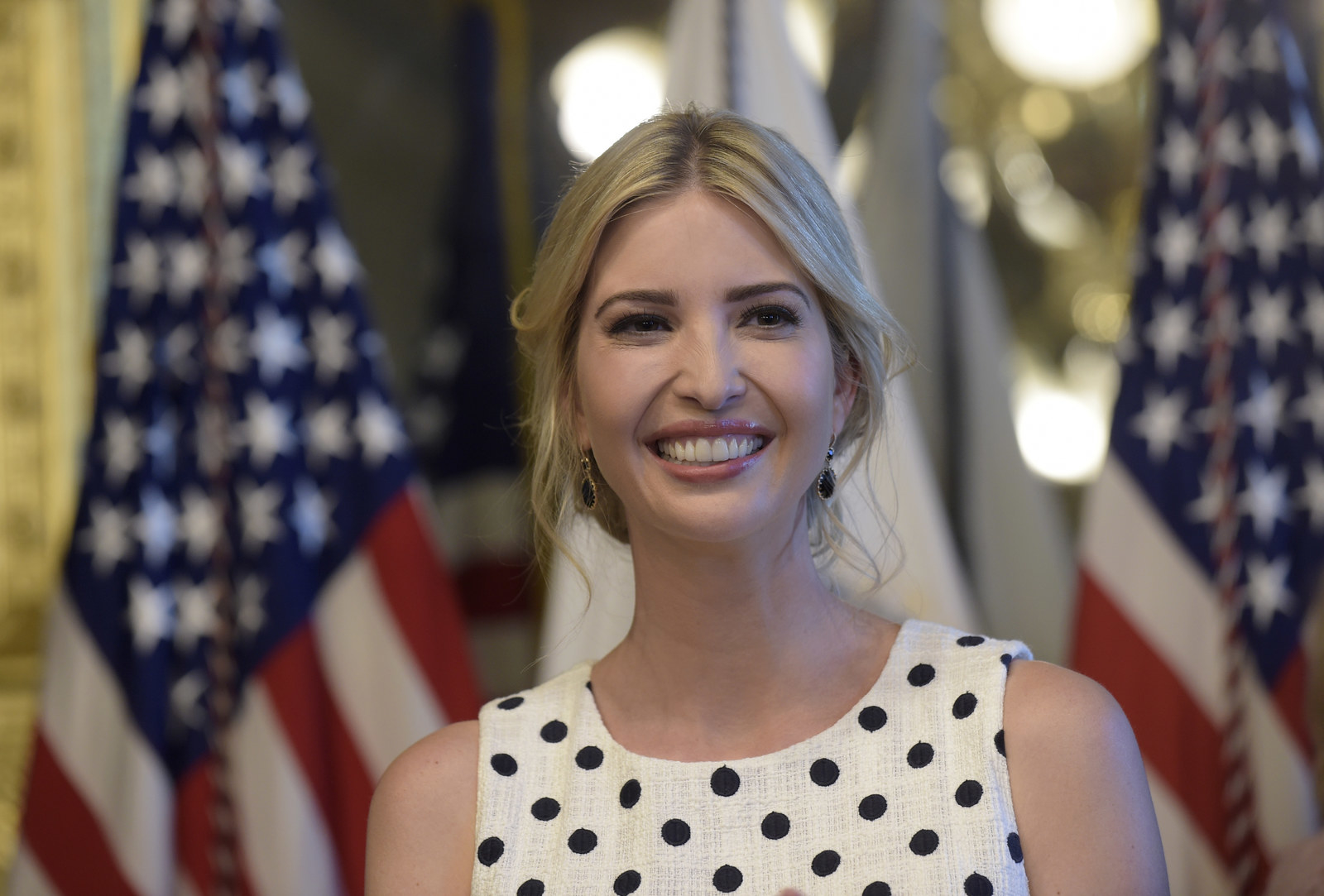 Earhardt: You are an adviser to the president of the United States. What do you advise your father on?
Earhardt: What do you disagree on?
Earhardt: What'd do you think? [points to US Weekly cover magazine featuring Ivanka Trump]
(Ivanka Trump said US Weekly never interviewed her and that its headline, in first person, was "completely misleading.")
Earhardt: Interesting.
(Ivanka said the country doesn't have enough of "substantive dialogue" between people with different opinions who can speak "freely and candidly.")
Earhardt: Your father's been great about that. He's met with CEOs of tech companies...
(Ivanka replied that Donald Trump encouraged it.)
Earhardt: He encourages it, and many of them didn't vote for him. But he still wanted to hear their opinions. But the left still says that he's not doing a good job. Are you — what are your thoughts about that?
Earhardt: What do you advise him in regard to his tweeting?
(Ivanka said she tries to "stay out of politics" because her father's "political instincts are phenomenal.")
Earhardt: He won.
Earhardt: What grade do you give your dad?
Earhardt: Great. So what's the grade?
(Ivanka Trump said "an A.")
Earhardt: An A?
Earhardt: So Ivanka, welcome to Washington. Your dad calls this the swamp. What is it like to live in the swamp?
(Ivanka said it was "swampy" weather.)
Earhardt: Truly swampy weather.
Earhardt: What is it like to be able to say, it's a very small club, my father is president of the United States of America?
Earhardt: What's it like working with Jared? You know, most people, they separate from their spouse. And you hear when people retire, the other one has to go get a job. Being together, you're not used to that. But you're with him 24/7 basically. What is that like?
Earhardt: As someone who his faith is so important to him — I know you converted. What made you want to do that?
Earhardt: I see that you post pictures on social media of your family, cooking, recently in the Navy Museum with your children, so cute. What are your children — did they understand, did they grasp that their grandfather is the president of the United States? Did they understand that? And what is it like from a working mom's perspective?
(Ivanka Trump said her kids called the Air Force One "the candy plane.")
Earhardt: Why?
(Ivanka said because there were lots of M&M's and trays of candy on the plane and that her kids left the flight "a lot more hyper and on a sugar high.")
Earhardt: Good for you, right?
Parts of Earhardt's interview with Ivanka in the Rose Garden, aired on Tuesday.
Earhardt: Any stories you want to share about your kids in the White House?
Earhardt: With Arabella being your oldest child, she is probably more aware than all three of your children about what is happening here and how big this is for your family. What does she say about her grandfather being the president? 
Ivanka replied that her daughter liked to remind Trump that god was "still much more powerful than him."
Earhardt: What's his response?
Earhardt: You post a lot of pictures of y'all cooking together. Are you the chef or is Jared the chef?
Earhardt: So we've got the Fourth of July in a few days and I wanted to ask you, what does it mean to be an American? Why are you a proud American?
Earhardt: I remember when your dad was running, there was talk, many people wanted you to be his vice president. Any political aspirations for you in the future with running for office?
Fox News didn't immediately return a request for comment.