President Trump and First Lady Melania Trump visited hurricane-ravaged Puerto Rico on Tuesday, and, boy, there were some weird, awkward moments during the visit.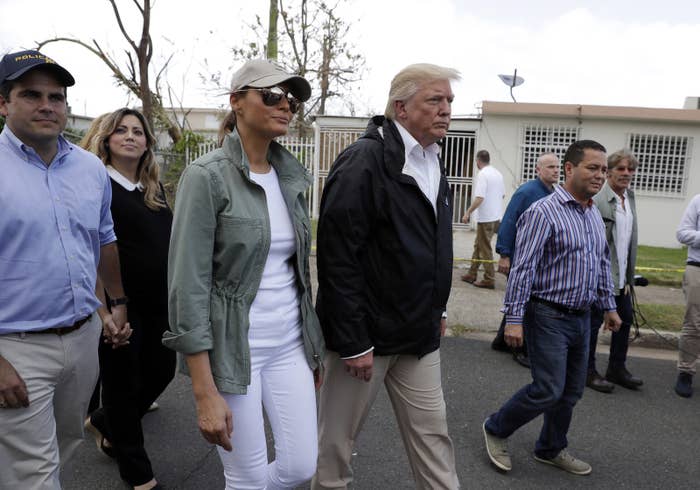 Trump appeared to diminish the catastrophic damage in Puerto Rico caused by Hurricane Maria, saying it wasn't a "real catastrophe" like Hurricane Katrina.
"Every death is a horror, but if you look at a real catastrophe like Katrina, and you look at the tremendous hundreds and hundreds and hundreds of people that died and you look at what happened here with a story that was just totally overpowering," Trump said during a televised briefing with local and military officials.
He then compared the death counts caused by Maria and Katrina, saying, "Sixteen people certified. Sixteen people versus in the thousands."
Trump taunted Puerto Rico's financial state, saying, "I hate to tell you, Puerto Rico — you've thrown our budget a little out of whack..."
Trump tossed paper towels like a basketball into a crowd while handing out supplies at a chapel.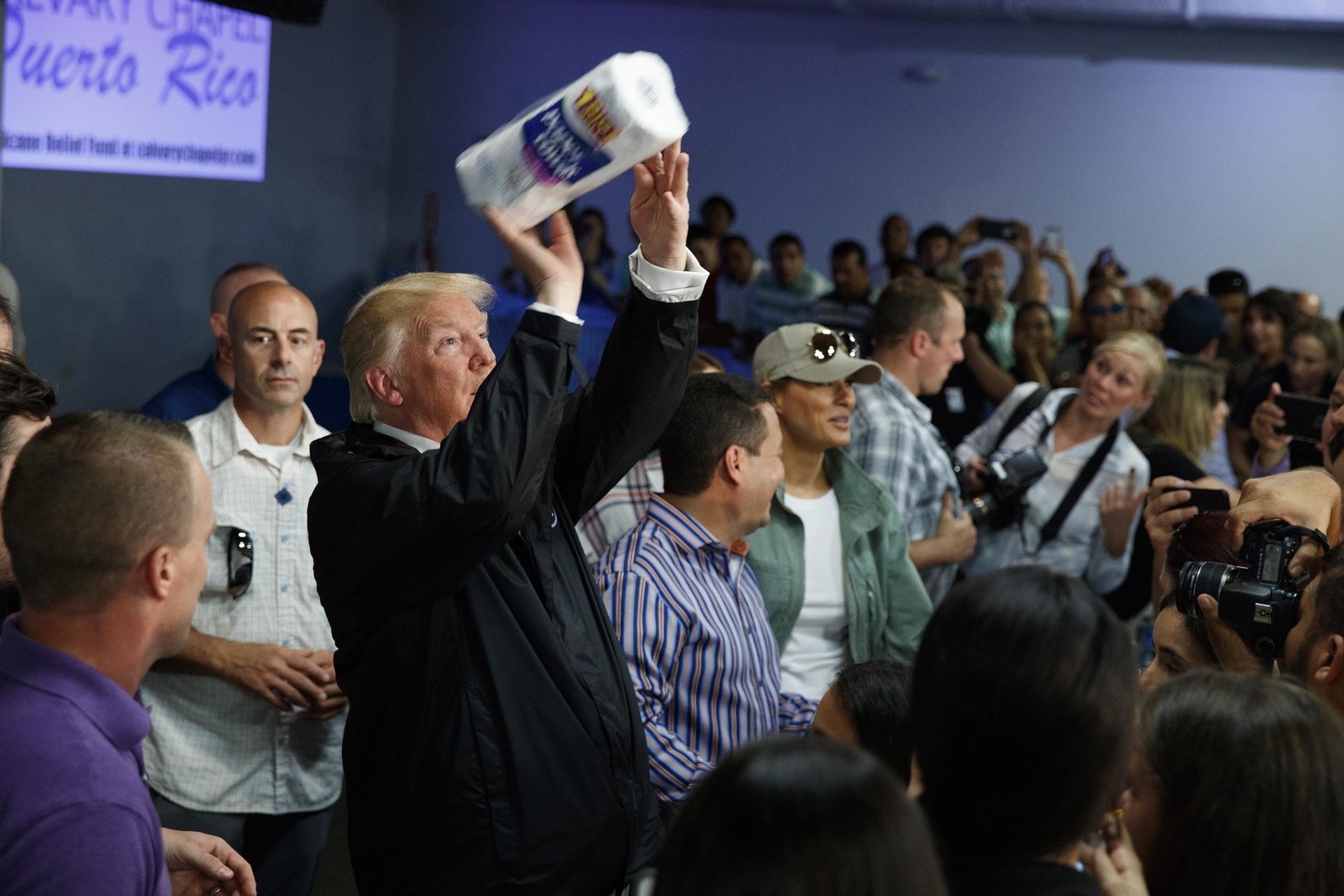 According to the pool report, Trump, "in his best Stephen Curry impersonation," held up his arm and softly shot the paper towels into the crowd, "which they enjoyed."
"There's a lot of love in this room, a lot of love," he told the crowd.
Trump told a Puerto Rico family living without electricity to "have a good time."
MSNBC
While meeting Puerto Rico residents, Trump asked them about the damage their house sustained during the hurricane. One resident told him that they had not had electricity since Hurricane Irma.
Trump later told the resident, "We're going to help you out. Have a good time."
Trump, who berated San Juan Mayor Carmen Yulín Cruz on Twitter Saturday after she begged for help, appeared to ignore her at times during the visit.
On Tuesday, Trump shook Cruz's hand, two days after accusing her on Twitter of"poor leadership" in the crisis.
According to the White House pool report, the pair "exchanged pleasantries" when they first met in San Juan, and Trump asked Cruz how she was. But he turned away when the mayor told him "it's not about politics."