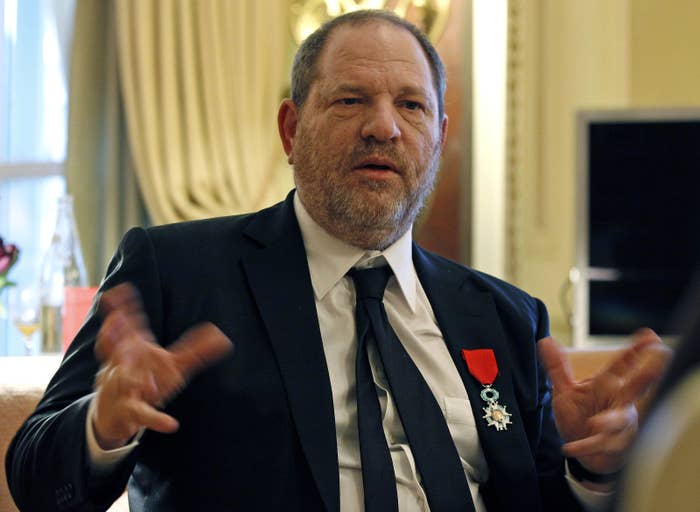 The Weinstein Company is facing a civil rights investigation after women came forward with multiple allegations of sexual assault against its cofounder Harvey Weinstein.

The New York Attorney General, Eric Schneiderman, has opened an inquiry into whether officials at the Weinstein Company violated state civil rights laws and/or New York City human rights law, a person familiar with the investigation told BuzzFeed News.

"No New Yorker should be forced to walk into a workplace ruled by sexual intimidation, harassment, or fear," Schneiderman said in a statement. "If sexual harassment or discrimination is pervasive at a company, we want to know."

The AG's Civil Rights Bureau issued a subpoena seeking records and correspondence from the company, including all formal or informal complaints relating to sexual harassment or other age and gender-based discrimination against employees.

The subpoena also sought documents on how complaints were handled and whether a formal investigation was initiated, as well as records about resulting settlements or dispositions.

It also sought documents on the company management's criteria to hire, promote, cast, select, reject, or terminate applicants or employees.
Weinstein was fired as cochair of the Weinstein Company days after the New York Times and The New Yorker published reports detailing decades of sexual harassment allegations against the powerful Hollywood executive. Since then, multiple women have accused Weinstein of sexual assault and harassment.

Police in New York, Los Angeles, and London are investigating sexual assault allegations against Weinstein. The NYPD is also conducting a "review" to determine if there are any additional complaints against him.

The Weinstein Company did not immediately respond to a request for comment.