A trio of Boy Scout leaders filmed themselves knocking down a boulder that was part of a 20 million-year-old rock formation at Goblin Valley State Park in Utah, the Salt Lake Tribune reported.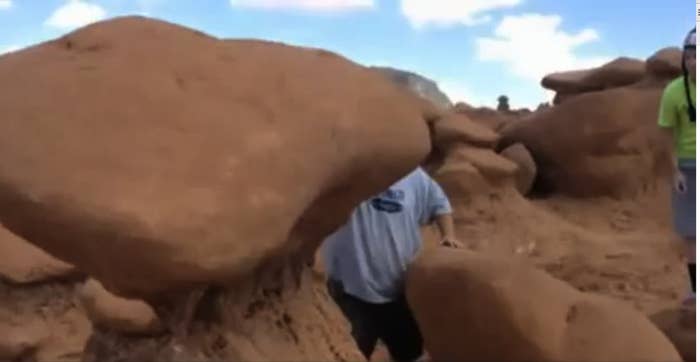 One of the men, Glenn Taylor, pushed the rock because he said it was loose and could hurt visitors passing by.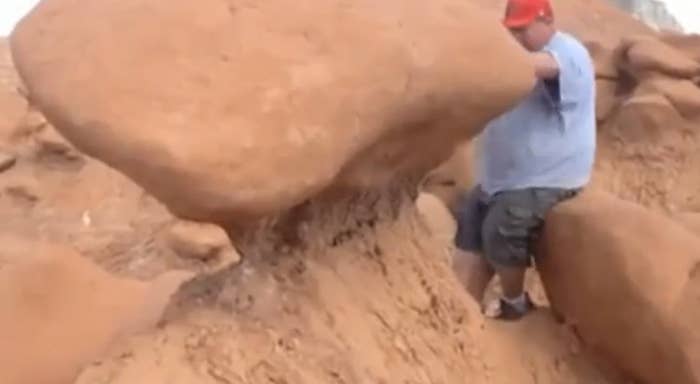 The men cheered and high-fived each other after the boulder fell. The cameraman, Dave Hall, then said, "We have now modified Goblin Valley. A new Goblin Valley exists with this boulder down here at the bottom."
Hall added, "Some little kid was about ready to walk down here and die and Glenn saved his life by getting the boulder out of the way."
"It's all about saving lives here at Goblin Valley. Saving lives, that's what we're about," Hall concluded.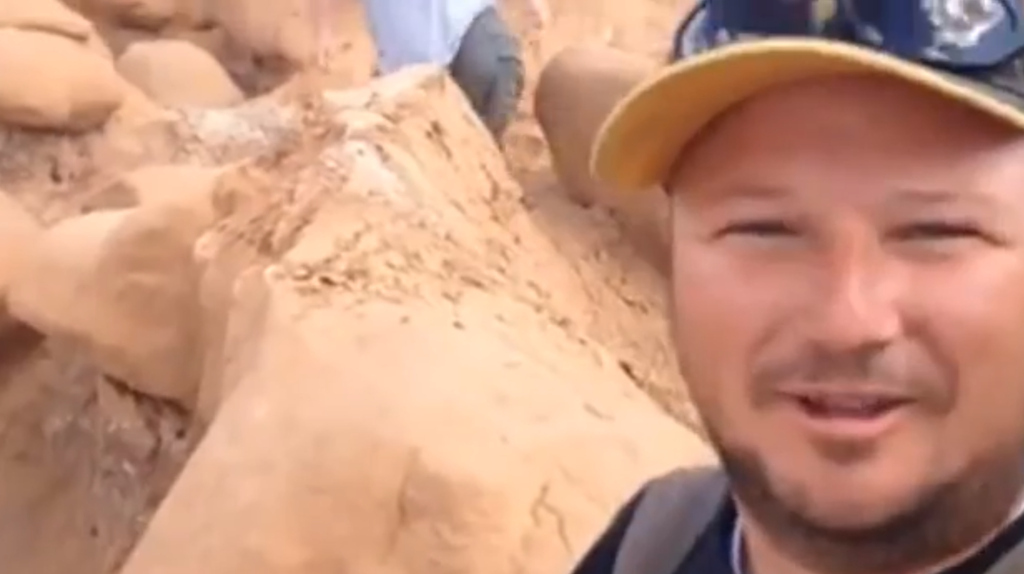 A spokesman for Utah State Parks said, "It is not only wrong, but there will be consequences. This is highly, highly inappropriate. This is not what you do at state parks. It's disturbing and upsetting."
State parks authorities have launched a criminal investigation, a spokesman said. The men could face anything from a class B misdemeanor to a second-degree felony.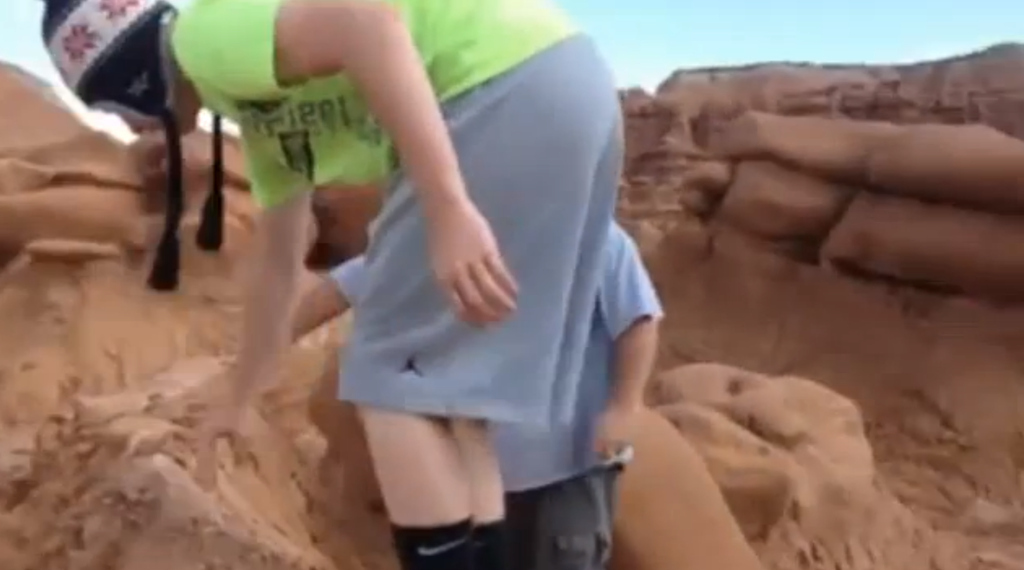 Glenn Taylor told the Salt Lake Tribune, "Glad we did it, wish we wouldn't have done it."