John McGraw, 78, was arrested Thursday and charged with assault and disorderly conduct, Sgt. Sean Swain of the Cumberland County Sheriff's Office told BuzzFeed News, and remains in custody.
One video appears to show the protester raising his middle fingers to the audience while led out by police. McGraw, dressed in a cowboy hat and leather jacket, then approaches and punches him in the face.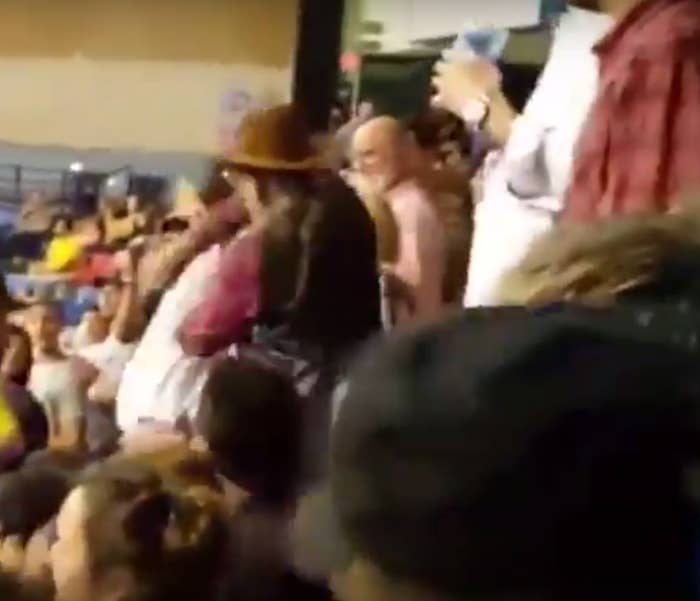 McGraw told Inside Edition in a follow-up video that the "next time we see him, we might have to kill him" if he returns.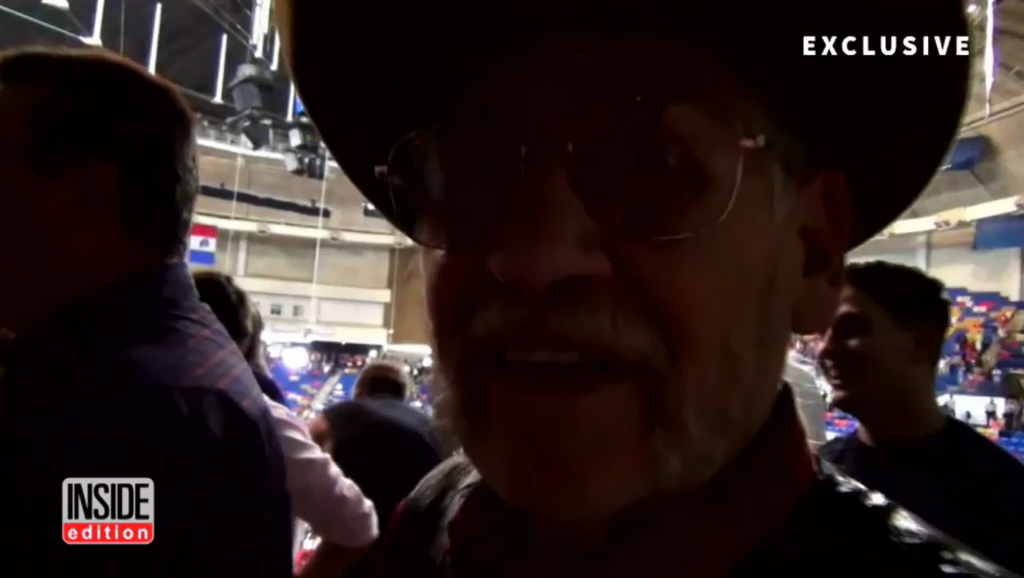 McGraw also said he enjoyed "knocking the hell out of that big mouth," adding that the protester was "not acting like an American."
When asked if the protester deserved to be punched, McGraw responded, "Yes, he deserved it. Next time we see him we might have to kill him."
On Sunday, Trump told Meet The Press' Chuck Todd that he would look into paying McGraw's legal fees.
"I've instructed my people to look into it," he said.
Asked about the incident during the GOP debate Thursday, Trump said he didn't condone violence, but the people who attend his rallies "come with tremendous passion and love for their country."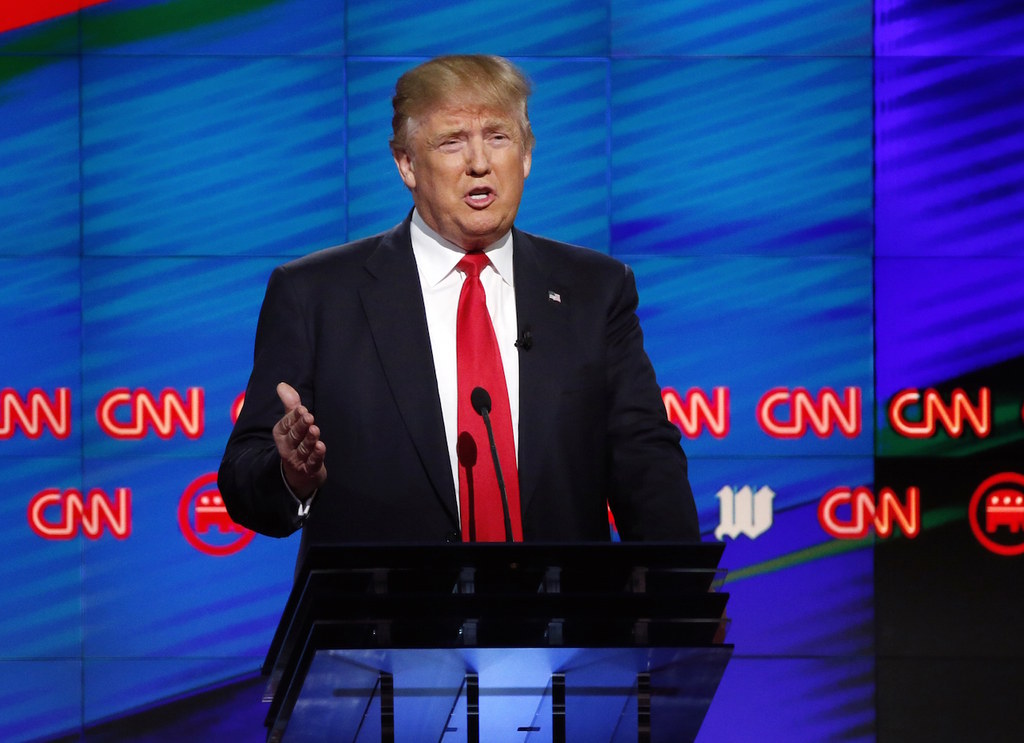 "When they see what's going on in this country they have anger that's unbelievable," Trump said during the debate. "I see it, there's some anger, and there's also great love for this country, but I certainly don't condone that."
Pressed on the issue, CNN's Jake Tapper asked the presidential candidate if he has not encouraged the violence in the rallies when, during protests, he yells out for security to "knock the crap out of them" or says, "I promise you, I will pay for the legal fees."
Trump then blamed the violence on protesters themselves, calling them "bad dudes" who "are really dangerous."
Ronnie C. Rouse, another protester, identified the man being punched as Rakeem Jones. Rouse's video shows that after Jones was punched, he was restrained on the ground by men in uniform.
"This is what happens when you get 'escorted' out of a Donald J. Trump rally," Rouse wrote in a Facebook post. "Note to self, you have to see how the Cumberland County Sheriffs Dept does Keem Jones after a supporter punches him in the face..."
Swain told BuzzFeed News that the sheriff's office is investigating how Jones landed on the floor.
"When I saw the video, officers were picking him off the floor," he said. "We're investigating whether he tripped or whether he was taken to the ground."
Contrary to some reports, Jones was not handcuffed by the officers, Swain added.
"In the video he walks off with his hands above his head and he's flipping the bird to everybody as he walks away," Swain said.
Jones, 26, told the Post that he blamed the Cumberland County officers for failing to protect him and restraining him instead of apprehending the man who punched him.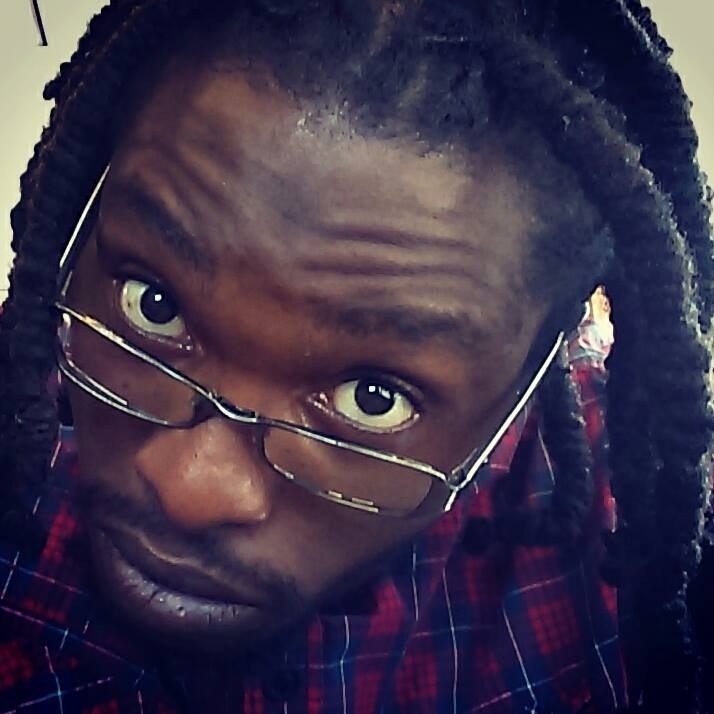 "It's like this dude really hit me and they let him get away with it," he told the newspaper. "I was basically in police custody and got hit."
Jones said what happened to him is what's happening at all the rallies now "and they're letting it ride."
"It's just shocking," he said. "The shock of it all is starting to set in."
Jones said he attended Trump's rally as a "social experiment" with a diverse group of four friends that included a white woman, a Muslim, and a gay man.
The woman began shouting when Trump's speech began leading the others to shout, but none of them got physical, he said.
But as they worked their way up the aisle through the crowd, "Boom, he caught me," Jones told the Post in describing the punch.
"After I get it, before I could even gain my thoughts, I'm on the ground getting escorted out," Jones said. "Now I'm waking up this morning looking at the news and seeing me getting hit again."
BuzzFeed News has reached out to Jones for comment.