The world held its collective breath during what seemed to be an impossible and treacherous mission to rescue 12 boys — aged between 11 and 17 — and their 25-year-old soccer coach, trapped inside a flooded network of caves in Thailand for more than two weeks.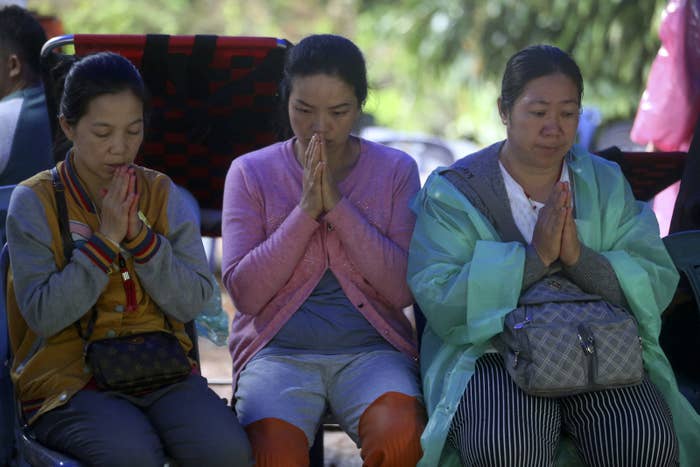 Now, a video posted by the Thai navy SEALs on Wednesday offers incredible glimpses into the daring rescue mission dubbed "the operation the world never forgets."
Thai Navy Seals / AP
The video was later removed from the Thai navy SEALs Facebook page, but was made available by the AP.
The footage from inside the caves highlights the global rescue effort by 90 local and international divers as they navigated their way through the hazardous network of caves while battling strong currents to rescue the boys and their coach.
The divers were forced to go through passages no more than 1.1 meters (3.6 feet) wide in a nearly six-hour round trip to rescue two boys at a time.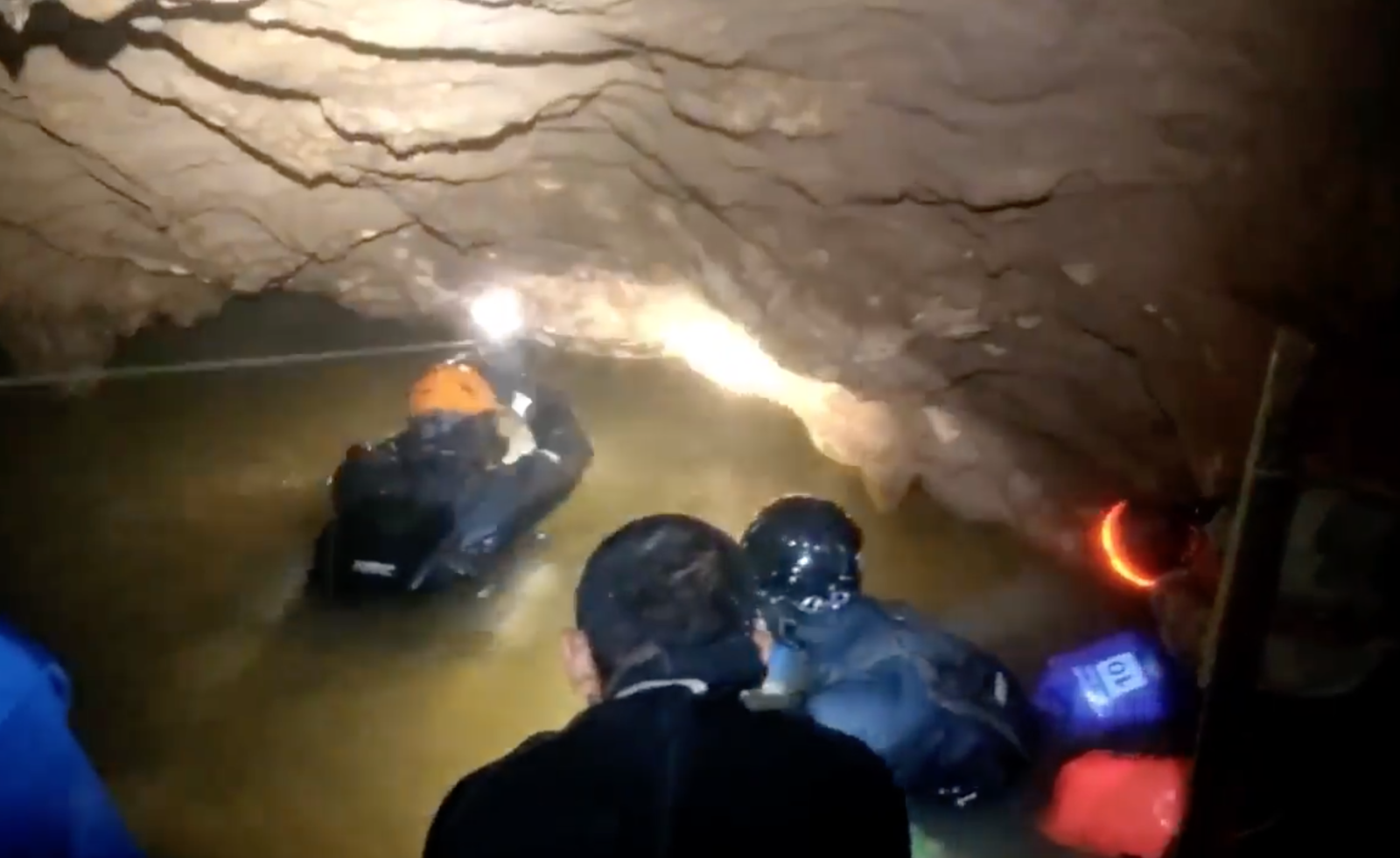 The divers gave each of the boys a full-face mask for oxygen and tied them with a rope as they transported them through the sprawling network of caves.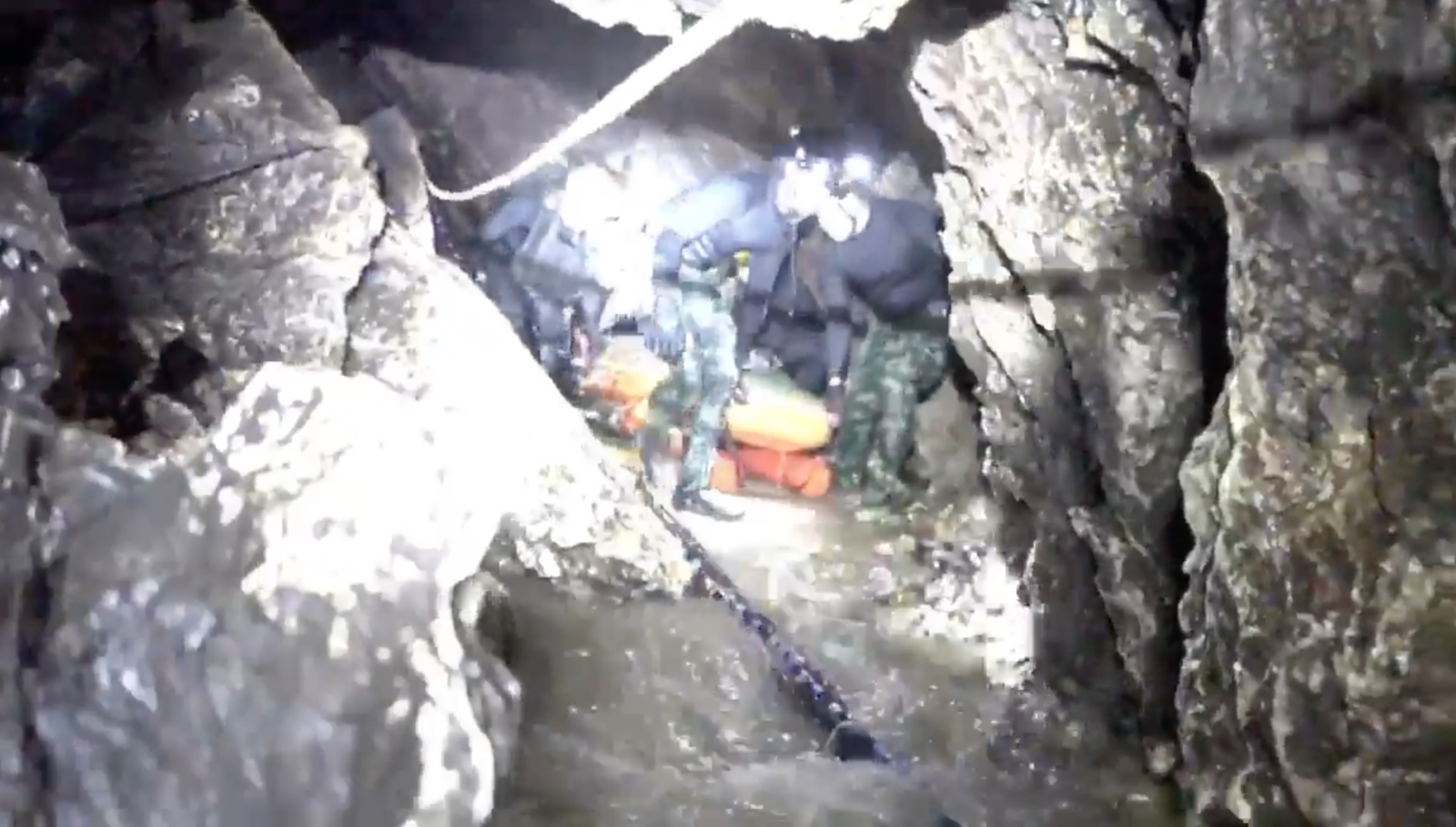 While the divers had to often swim through strong currents, they were able to navigate long stretches inside the caves on foot.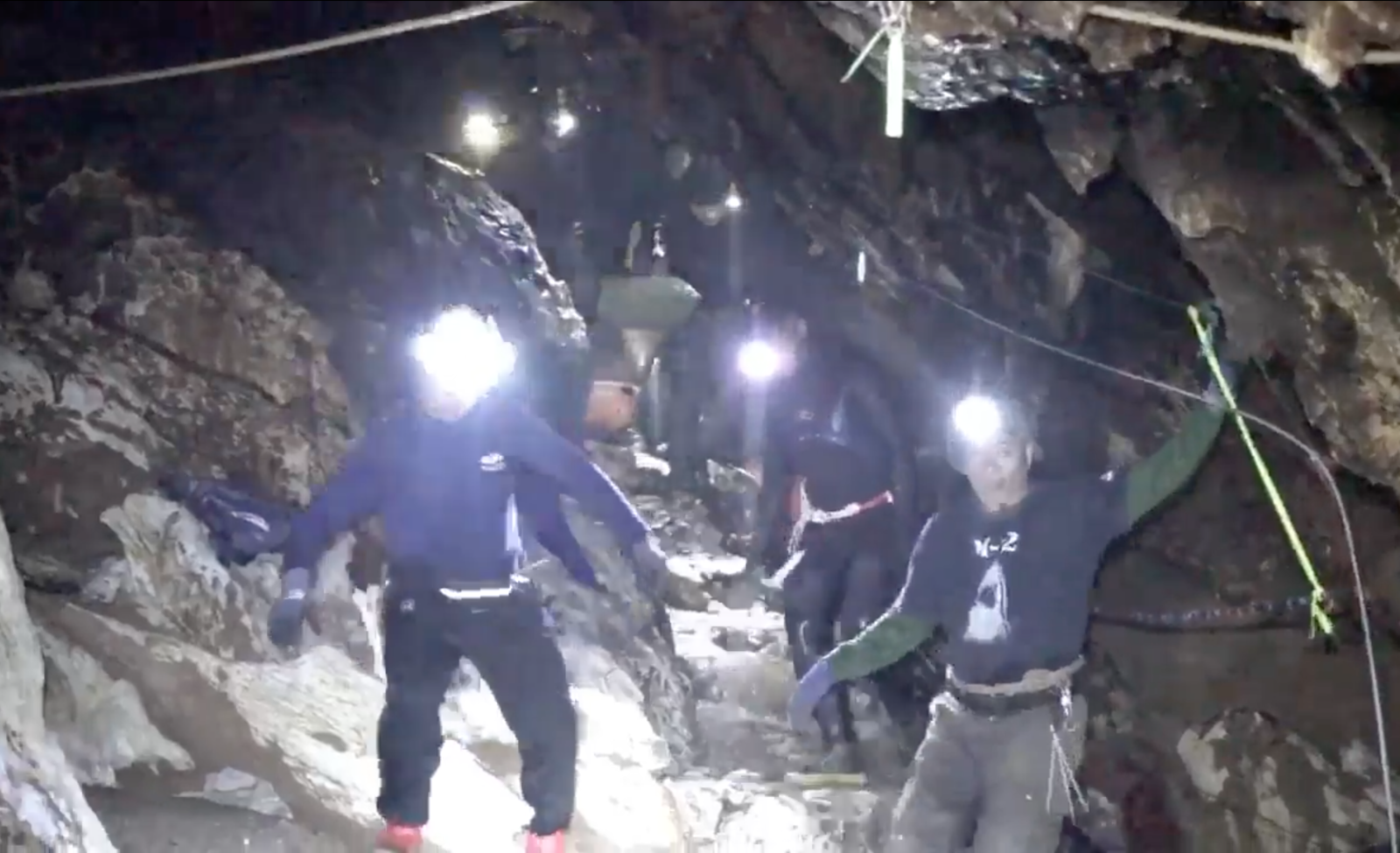 Each boy was accompanied by two divers, one holding the child and a second air tank, while another followed behind.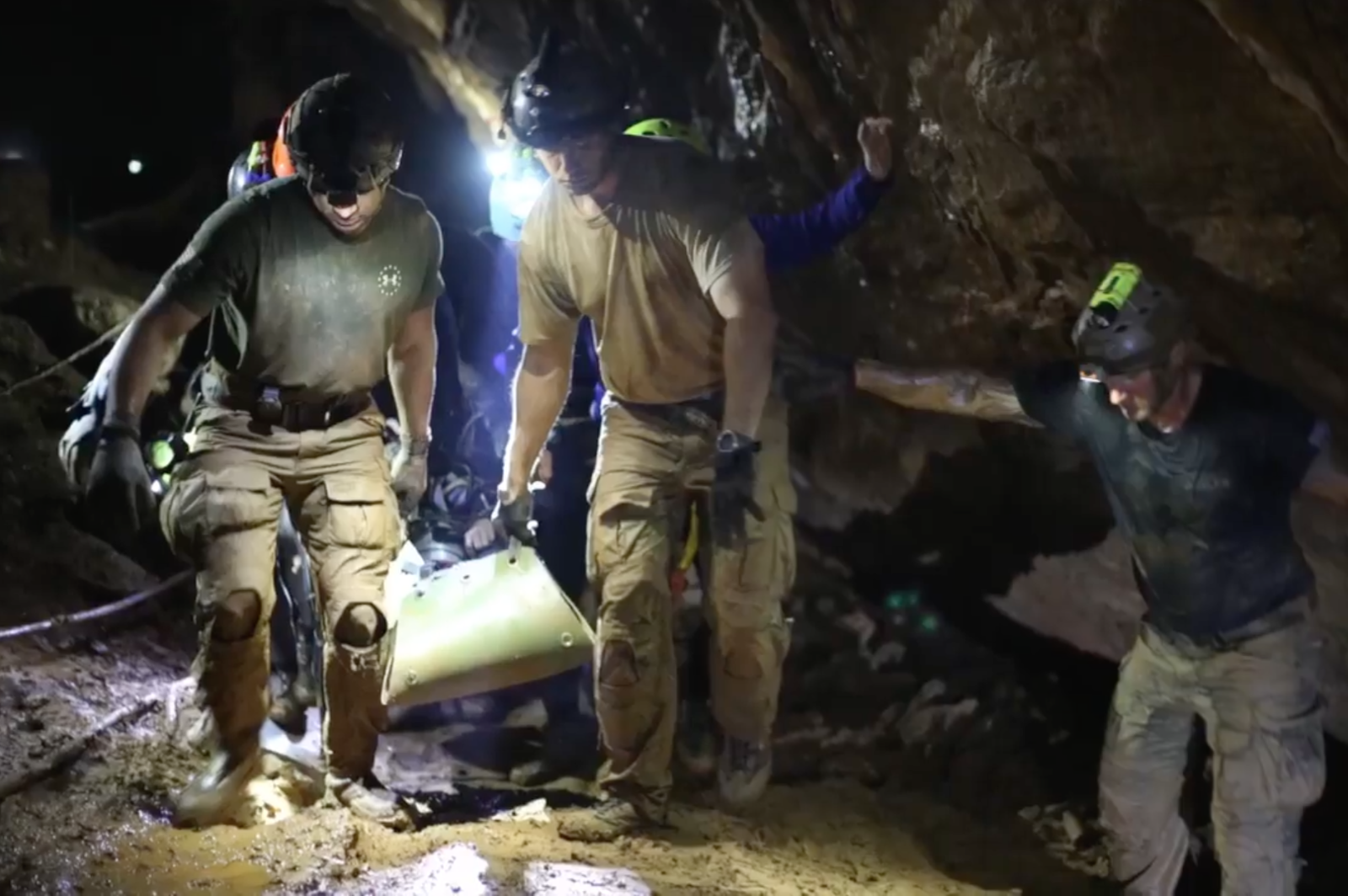 The boys were given anti-anxiety medication to prevent them from panicking as they were carried through the claustrophobic confines.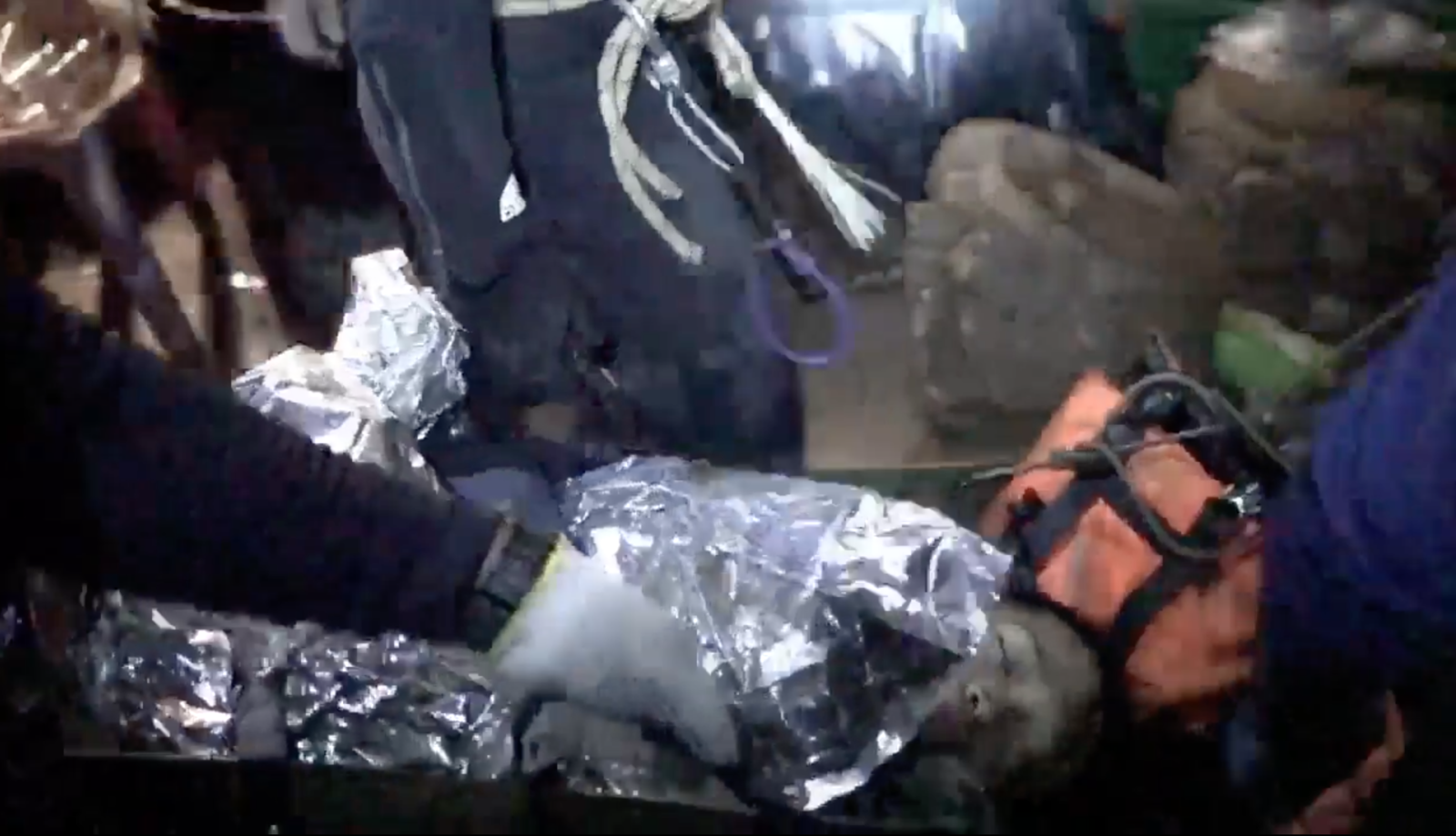 Three Thai navy SEALs and one medic remained in the caves with the boys to provide them with food and assistance while the operation was underway.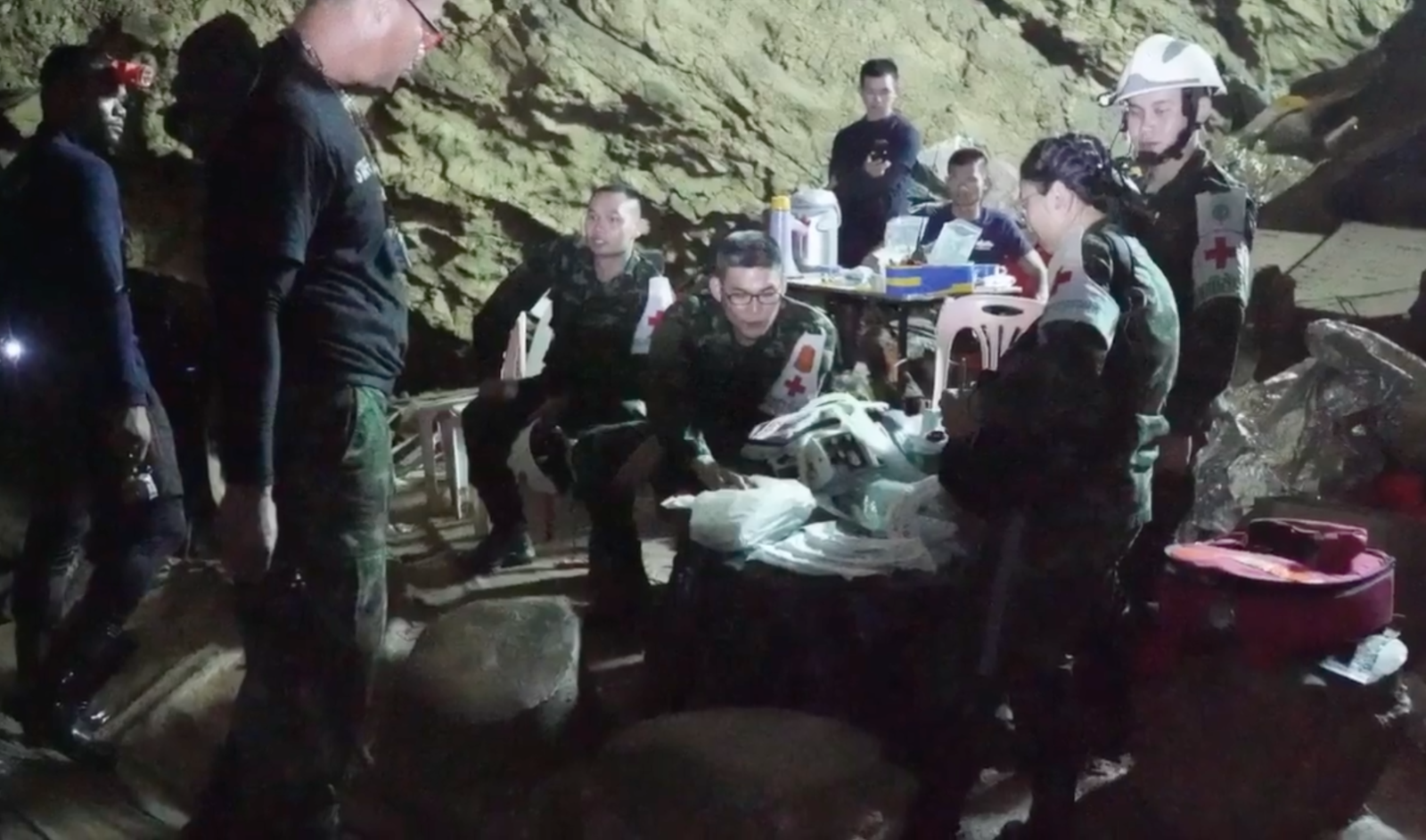 The 12th member of the soccer team was brought out of the caves on a stretcher roughly eight hours after the third phase of the rescue mission began.