A San Antonio school police officer was fired Monday, after a video surfaced on April 5, showing him body-slamming a 12-year-old girl on her face, a spokesperson for the district told BuzzFeed News.
The San Antonio Independent School District (SAISD), which is investigating the incident, announced its decision to terminate Officer Joshua Kehm's employment on Monday, April 11, less than a week after the video surfaced on social media.
"As educators, it is our responsibility to provide a safe environment for all of our students," SAISD Superintendent Pedro Martinez said in a statement provided to BuzzFeed News.
The statement continued:
"We understand that situations can sometimes escalate to the point of requiring a physical response; however, in this situation we believe that the extent of the response was absolutely unwarranted. Additionally, the officer's report was inconsistent with the video and it was also delayed, which is not in accordance with the general operating procedures of the police department. We want to be clear that we will not tolerate this behavior."
The 33-second clip shows Kehm grabbing the student, slamming her to the ground on her face, and then handcuffing her. The incident took place on March 29 at Rhodes Middle School.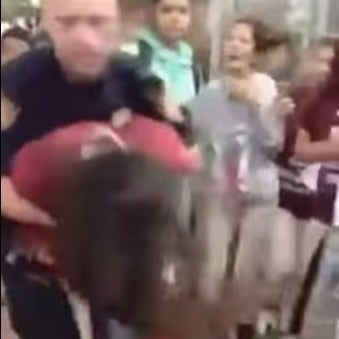 "From what we understand, the incident began with two students being verbally aggressive with each other outside of school during dismissal," Leslie Price, spokeswoman for the San Antonio Independent School District (SAISD), told BuzzFeed News Thursday.
"We are working to gather all of the details as to what all led up to the incident and how it was handled."
Students can be heard telling the girl to "chill" while she struggles with the officer. After being slammed on the ground, one student is heard saying, "Janissa, are you OK? She landed on her face."
The district police and administration are investigating the video, which Price described as "very disturbing."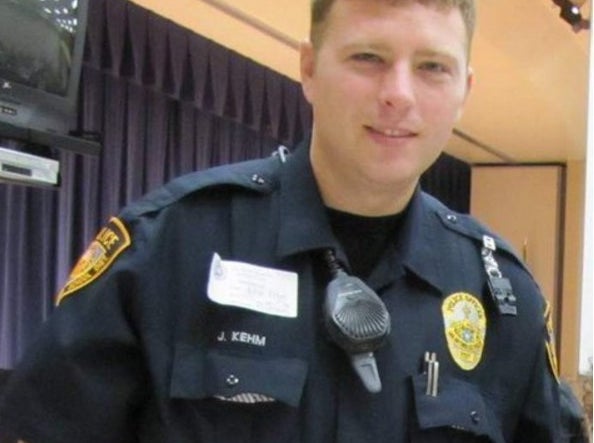 Kehm, who has been employed with the school district since February 2015, was placed on paid administrative leave on Wednesday, Price said.
The student, identified as sixth-grader Janissa Valdez, told KSAT that she was suspended for two days after the incident.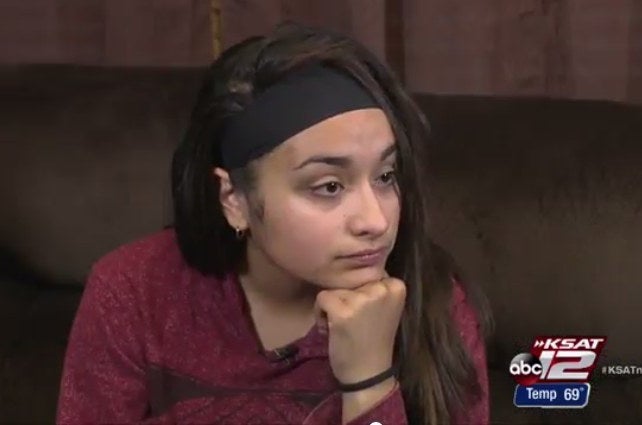 Valdez said she had planned to meet another female student on March 29 as she had heard the student was saying bad things about her.
"I was walking toward her, telling her, 'Let's go somewhere else,' because there was a lot of people," Valdez told KSAT. "Then that's when other people came over and the officer thought we were going to fight, so that's whenever he came and did that."
Her mother, Gloria Valdez, said, "You can actually hear when her head hits the concrete and that's what hurt me the most."
She said the officer handcuffed her daughter after she was unconscious. "And he didn't even seem like it bothered him."