In the video, the staff member is heard telling the unidentified woman that people whose heads are covered with caps, hats, beanies, hoods and hooded veils can't enter the store.
The woman is heard asking him if she can't enter store wearing a veil.
The man responds, "If things change, they'll change but I don't make the rules."
It's unclear when the video was shot, but it was uploaded on Nov. 14 — one day after the attacks. It has since been shared widely and has caused several people to criticize the chain.
Some attributed the incident to backlash against Muslims in the wake of the Paris attacks.
Many others threatened to boycott the clothing company.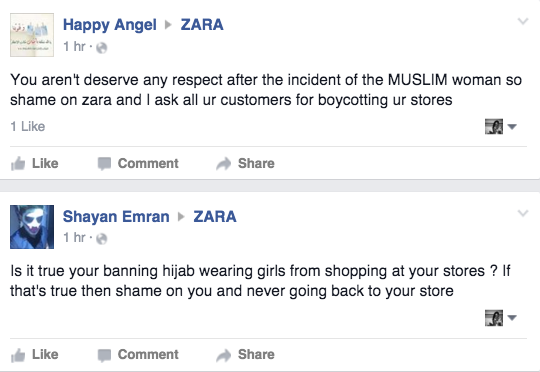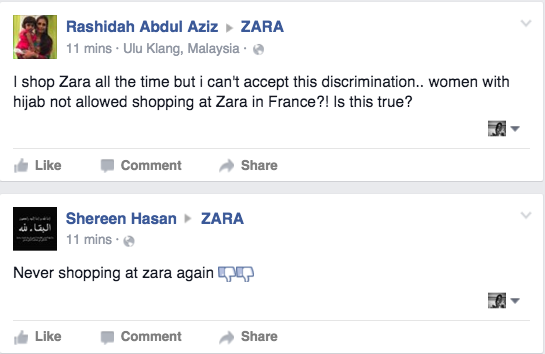 Zara apologized for the incident and said it had sanctioned the security staff and the store manager in Paris.
Zara's statement reads:
"We would like to sincerely apologise for what has happened. Our Country Head in France has personally contacted this customer to apologise for the incident and to express our utter disagreement with such actions, which are completely opposite to the principles of our Company. Both the security staff and the store manager have been sanctioned. Once again, we are deeply sorry about this."
Zara also responded to users' complaints on Twitter clarifying that banning women wearing hijabs was not its company policy.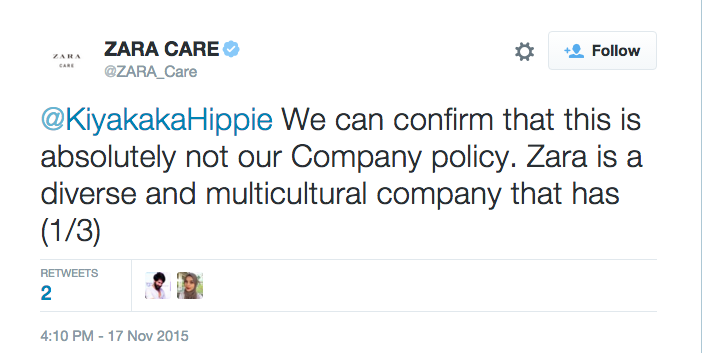 "Zara is a diverse and multicultural company that has employees and customers of many different nationalities, orientations, cultures, languages and beliefs. We do not tolerate any form of discrimination," the company said in a series of tweets.