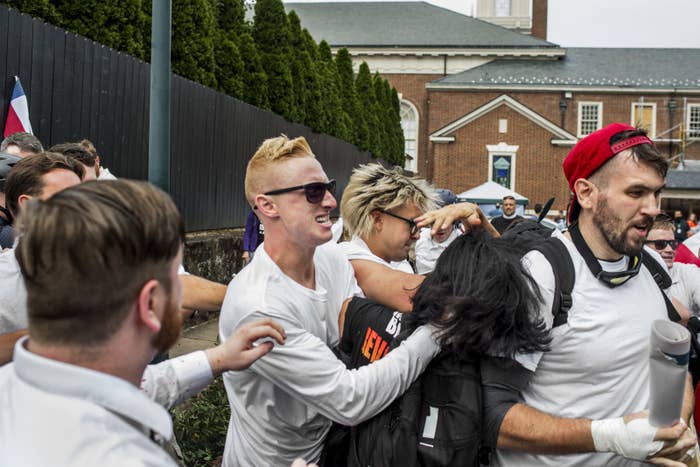 At least four white supremacists who were at the August 2017 "Unite the Right" rally in Charlottesville, Virginia, have admitted that they attended the rally only to incite violence that would lead to riots, according to the Department of Justice.
Four members of a now-defunct California-based white supremacist group called Rise Above Movement have pleaded guilty to federal rioting charges in connection with the rally that sparked violence in the city on Aug. 11 and 12, 2017.
Two RAM members — Benjamin Drake Daley, 26, and Michael Paul Miselis, 30 — pleaded guilty on Friday to one count of conspiracy to riot in Charlottesville and in other political rallies in California. Two other RAM members, Cole White, 24, and Thomas Gillen, 25, have previously pleaded guilty to the same charge.

These white supremacists "trained to engage in violent confrontations and attended the Unite the Right Rally with the expectation of provoking physical conflict with counter-protestors that would lead to riots," the FBI said on Friday.

President Trump has twice defended those who marched in Charlottesville with tiki torches and chanted "Blood and soil!" and "Jews will not replace us!" and later engaged in violent confrontations during the Unite the Right rally, leading to the death of a counterprotester, Heather Heyer, at the hands of a neo-Nazi.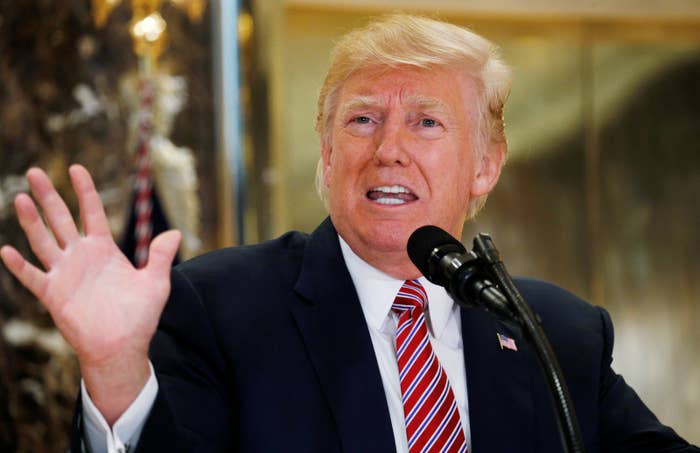 Shortly after the deadly rally, Trump said there were "very fine people on both sides" of the incident.
Just last month, Trump once again defended the Charlottesville rally, which was organized by white supremacists, saying, "People were there protesting the taking down of the monument of [Confederate Army commander] Robert E. Lee — everybody knows that." Trump added that Lee was "one of the great generals."
Federal prosecutors said that these "avowed white supremacists traveled to Charlottesville to incite and commit acts of violence, not to engage in peaceful First Amendment expression."
"Although the First Amendment protects an organization's right to express abhorrent political views, it does not authorize senseless violence in furtherance of a political agenda," US attorney Thomas T. Cullen said in a statement.
RAM regularly held hand-to-hand and other combat training for its members to prepare them to engage in violent confrontations at several purported political rallies and demonstrations in Virginia and California between March and August 2017, federal prosecutors said.
The RAM members traveled to Charlottesville for the rally in August 2017 with the expectation of getting into violent confrontations with counterprotesters to fuel riots.
When they arrived in Charlottesville, the RAM members bought athletic tape at Walmart to wrap their wrists for protection when they engaged in street violence, prosecutors said.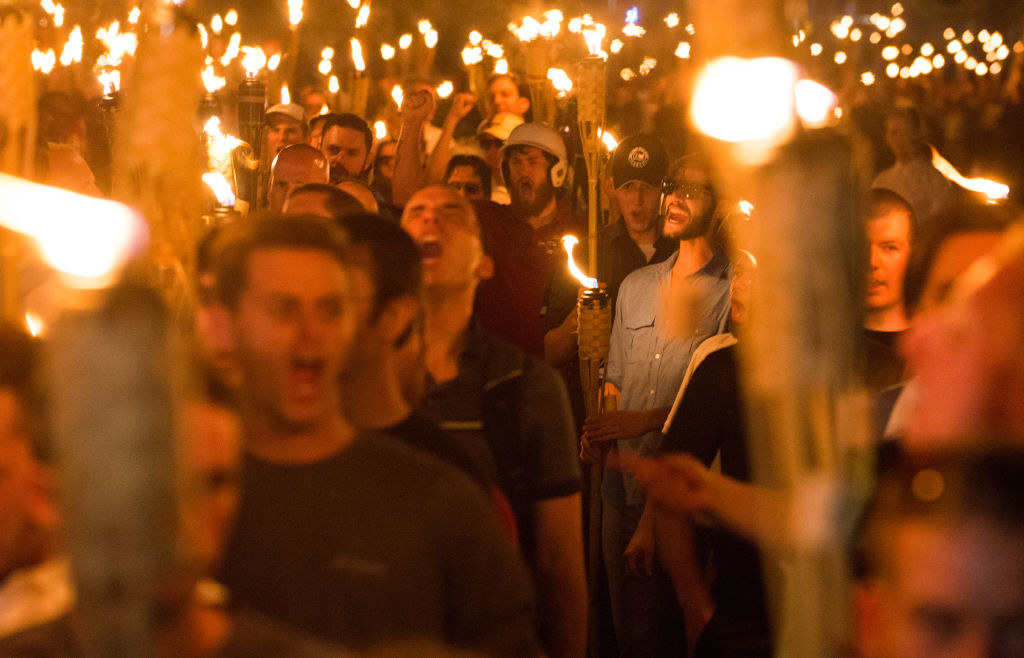 RAM members used tiki torches to strike multiple people during a clash between hundreds of white supremacists and a group of students protesting white supremacy at the University of Virginia in Charlottesville on the night before the rally.
The next day at the rally, RAM members collectively pushed, punched, kicked, chocked, headbutted, and assaulted several people as they made their way through a group of about 20 anti-discrimination protesters, resulting in a riot.
RAM members admitted that their actions were not in self-defense but to further incite a violent riot.
RAM members had previously assaulted counterprotesters at other rallies, including one in Berkeley in April 2017.
Last year, white supremacist James Alex Fields Jr. was sentenced to life in prison after he was convicted of murdering Heyer when he ran his car into a crowd of counterprotesters during the rally.