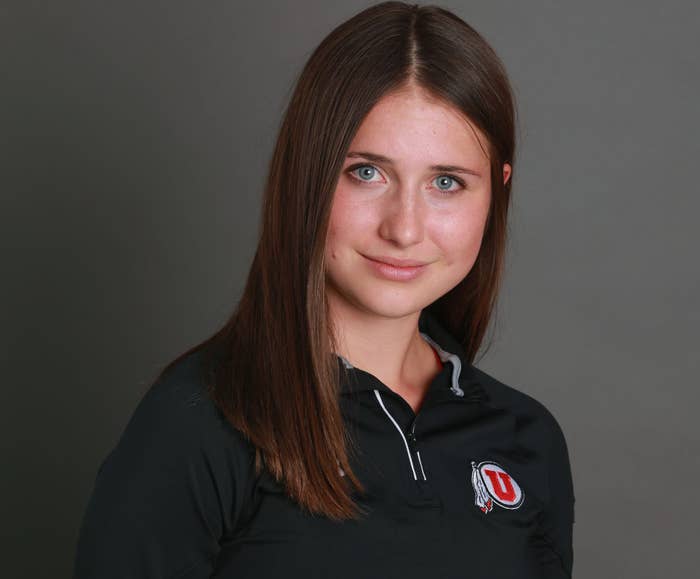 University of Utah student Lauren McCluskey was looking forward to graduating next year. The 21-year-old was a star member of the university's track and field team and an accomplished scholar majoring in communications, according to her family and school.
On Monday night, around 8:20 p.m. local time, McCluskey was returning to her university apartment from her night class. She was talking to her mother, Jill McCluskey, on the phone.
"Suddenly, I heard her yell, 'No, no, no!'" her mother told BuzzFeed News in a statement. "I thought she might have been in a car accident. That was the last I heard from her."
Jill's husband called 911. "I kept the line open," she said, "and in a few minutes, a young woman picked up the phone and said all of Lauren's things were on the ground."
On campus, university police had responded to a report of a possible abduction in a parking lot. They found McCluskey's body in a parked car near the Medical Plaza residential hall, the university said. She had been fatally shot.

Police began searching for the suspect, described as a 37-year-old black male — 6 feet 3 inches tall, 250 pounds; wearing a gray beanie, black pants, white shoes, and a white hoodie — who was last seen fleeing on foot from the Medical Plaza Towers residential hall. Authorities said he was picked up in a vehicle by another person.
Shortly after midnight, Salt Lake City Police Department officers located the suspect who ran into a church after a short pursuit on foot. Officers heard a gunshot and found him dead in the church from a self-inflicted gunshot wound.
The suspect was identified as Melvin Rowland, a registered sex offender in Utah, according to authorities.

Rowland was convicted in 2004 on felony charges of enticing a minor and attempted forcible sexual abuse, according to the Utah Department of Corrections.
McCluskey had dated Rowland for about a month, according to her family.
"He lied to her about his name, his age, and his criminal history," her mother said.
After a friend informed McCluskey about his criminal history, she ended the relationship with Rowland on Oct. 9, Jill said.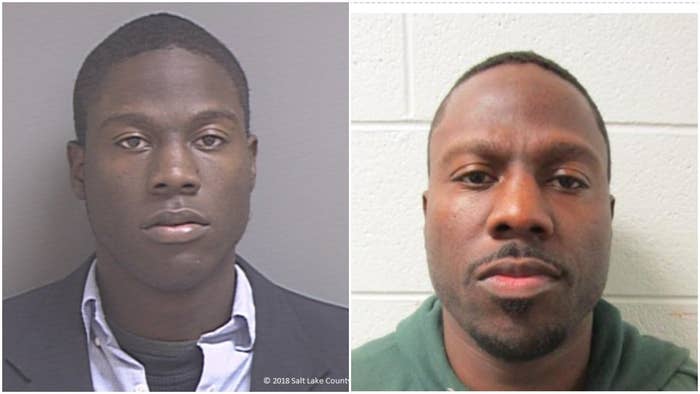 Rowland had allegedly borrowed McCluskey's car, and on Oct. 10, she requested the University of Utah police accompany her while she got her car back from him, Jill said. She had also blocked Rowland's and his friend's phone numbers.
McCluskey had filed two harassment complaints against Rowland on Oct. 12 and 13, University of Utah Police Chief Dale Brophy said Tuesday.

Brophy said that a detective had been working with McCluskey to "build a case" against Rowland, but refused to provide details on the nature of the harassment or the investigation into her complaints. He also refused to say if McCluskey had been provided protection after she complained about Rowland to university police.

Brophy said that police did not have a "correct address" for Rowland. Authorities had earlier said that Rowland was living in a halfway house, but later the Utah Department of Corrections said that Rowland was on parole and had been directly released into the community. He was not a resident at any community correctional center, the DOC said. Rowland had no connection to the university, school officials said Tuesday.
Authorities did not provide a motive for the shooting but said that McCluskey and Rowland had a prior relationship, which had ended.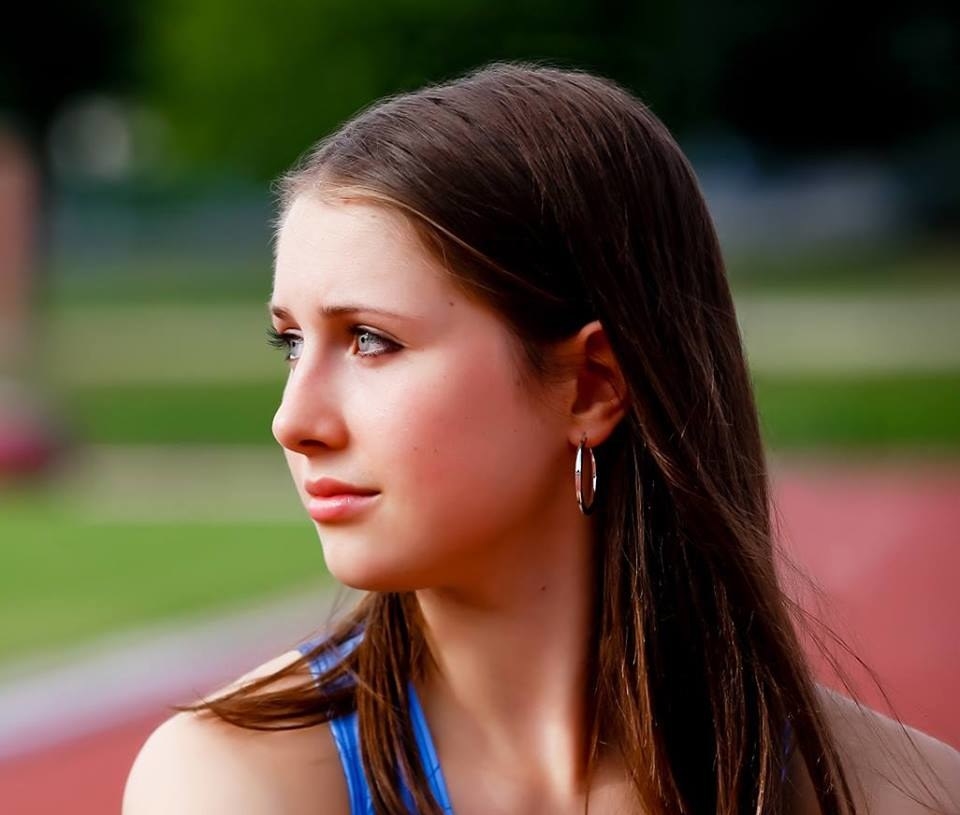 "Senior track standout Lauren McCluskey was tragically killed in a senseless act," Mark Harlan, the athletics director, said in a statement. "This news has shaken not only myself but our entire University of Utah athletics family to its core."
Her mother said McCluskey was an "outstanding student" with a 3.75 GPA and was a 2015 honors graduate of Pullman High School in Washington. She was also the Washington state champion in the high jump and the school record holder in the 100-meter hurdles.
"She loved to sing and had strength and determination," Jill said. "She was dearly loved and will be greatly missed."
University president Ruth V. Watkins described McCluskey as a "highly regarded member" of the track and field team and an "outstanding scholar."
"Her family is understandably in shock at this news about their daughter," Watkins said in a statement early Tuesday morning. "They are heartbroken. We have and continue to offer our full support to them at this terrible time."
The university canceled day and evening classes Tuesday to allow members to grieve "the senseless loss of this bright, young woman."
This was the second shooting on the campus in a year.
Last month, Austin Boutain was sentenced to life in prison without parole after pleading guilty to fatally shooting to ChenWei Guo, a 23-year-old computer science major from China, during an attempted carjacking in October 2017.