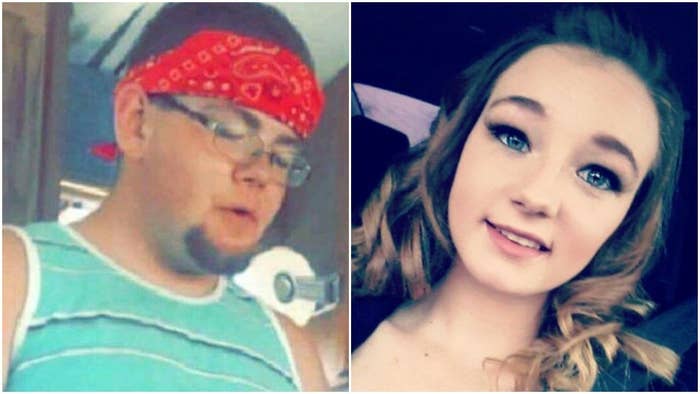 "She's my world," Riley Powell wrote on a photo he posted on Facebook of his girlfriend, Brelynne "Breezy" Otteson, in December. Two weeks later, both teens were reported missing after they were last heard from on Dec. 29 while traveling home to Eureka in Juab County, Utah.
For nearly three months, family members and authorities conducted an exhaustive search for the teenage couple, hoping they were still alive somewhere in the vast Utah desert. But on March 28, authorities found their bodies, bound and stabbed, 100 feet down an abandoned mine. Powell, 18, was found with multiple stab wounds on his body, while 17-year-old Otteson's throat had been cut open, authorities said.
On Tuesday, Jerrod Baum, a 41-year-old Utah man, was charged with murder and kidnapping in the deaths of Otteson and Powell. Baum's live-in girlfriend, Morgan Henderson, was charged with obstruction of justice.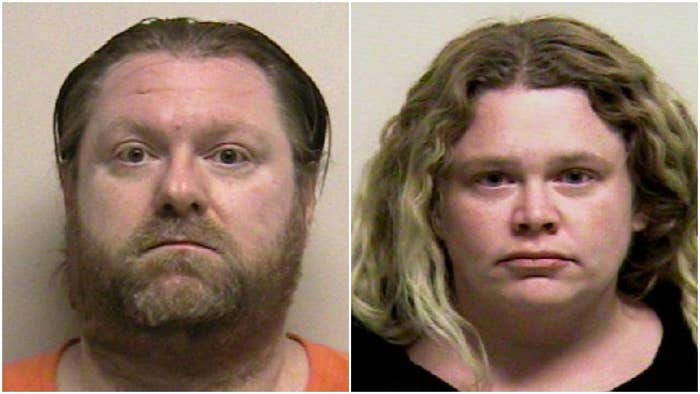 Investigators discovered that sometime after midnight on Dec. 30, the teenage couple drove Powell's jeep to the house Henderson shared with Baum to smoke weed with her.
Both couples knew each other, according to police. However, Baum had warned Henderson not to have "guy friends over" to the house, according to a charging document filed in a Utah County court Tuesday.
When Baum arrived home to find Powell and Otteson in the house, he allegedly lost it. He bound the teens' hands and feet, duct-taped their mouths closed, and put them in the back of Powell's jeep, according to the charging document.
Baum then allegedly drove to a remote location near Eureka and led the teens to the mouth of the Tintic Standard Mine No. 2, which had been abandoned for several decades. Henderson, who was allegedly at the scene of the crime, told authorities how Baum allegedly killed the two teens.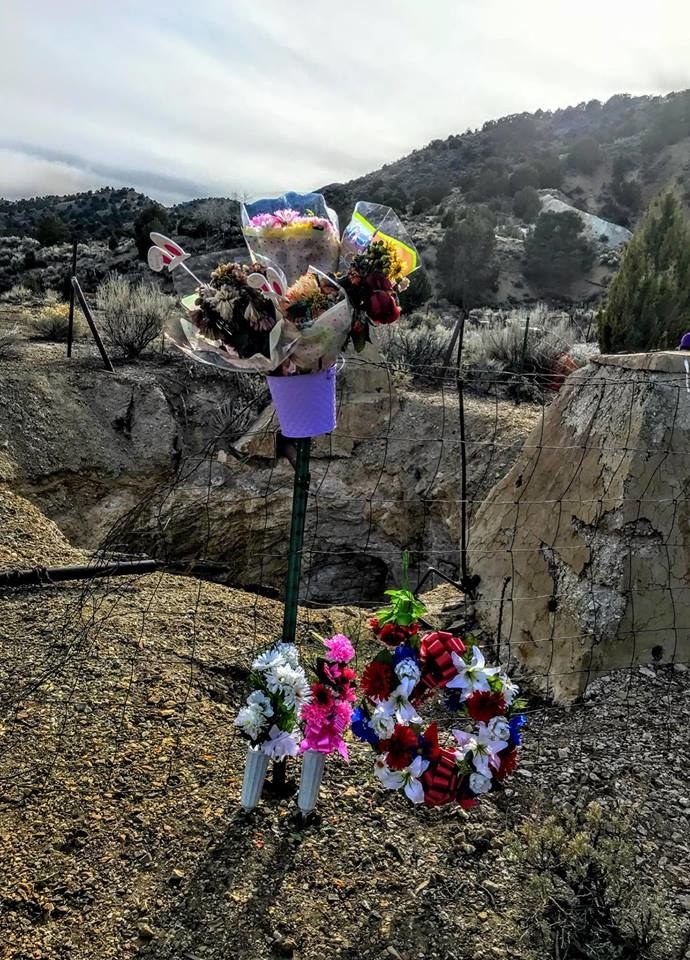 She told authorities Baum forced Otteson to kneel near the open mine pit and watch as he beat and stabbed her boyfriend to death. Baum then allegedly cut Otteson's throat open and dumped both their bodies into the open mine shaft, Henderson said.
Baum wrongly believed that Otteson was pregnant at the time and congratulated the couple as they walked to the open mine shaft, according to Henderson's statements to police.
After killing the couple, Baum indicated that he had made Powell suffer, but that he felt bad about Otteson as she was "an innocent," which is why he made her death "quick and painless," prosecutors allege.

When questioned about the missing teens in January, prosecutors say Baum and Henderson denied knowing their whereabouts. But over the course of the investigation, authorities say Henderson changed her story about that night in three separate interviews.
After Henderson was arrested on an unrelated offense March 25, she admitted to authorities that she had withheld information about the teens' disappearance and told them that she had been present when Baum when allegedly killed them, prosecutors said.
Baum, who is being held without bail, faces two counts of aggravated murder, for which he could get the death penalty, Deputy Utah County Attorney Chad Grunander said at a news conference Tuesday. He is also facing charges of aggravated kidnapping, desecration of a dead human body, possession of a dangerous weapon by a restricted person, witness tampering, and obstructing justice.
Grunander described the killings as "heinous and depraved" and suggested that prosecutors would seek the death penalty. When he was15, Baum was charged with murder and theft for attempting to rob a Burger King and firing at employees. He pleaded guilty to multiple theft charges, but the murder charge was dismissed, KUTV2 reported.
"We want justice for these kids," Amanda Hunt, Otteson's aunt, told the Salt Lake Tribune. "And if the death penalty is what it is, then we're going to stand for it. These kids didn't deserve that."

At Baum's first court appearance Tuesday, the family members of the teens faced their alleged killer for the first time.
"Watching the monster in front of us approach the podium, turning his head around to see who was among the room," Hunt described in a Facebook post after the court hearing. "Jerrod scanned the room and locked eyes on the family. At that moment, the reality of who we were facing set in. There was their murderer before us. The calloused look on Jerrod's face appeared to be that of someone with no soul," she wrote.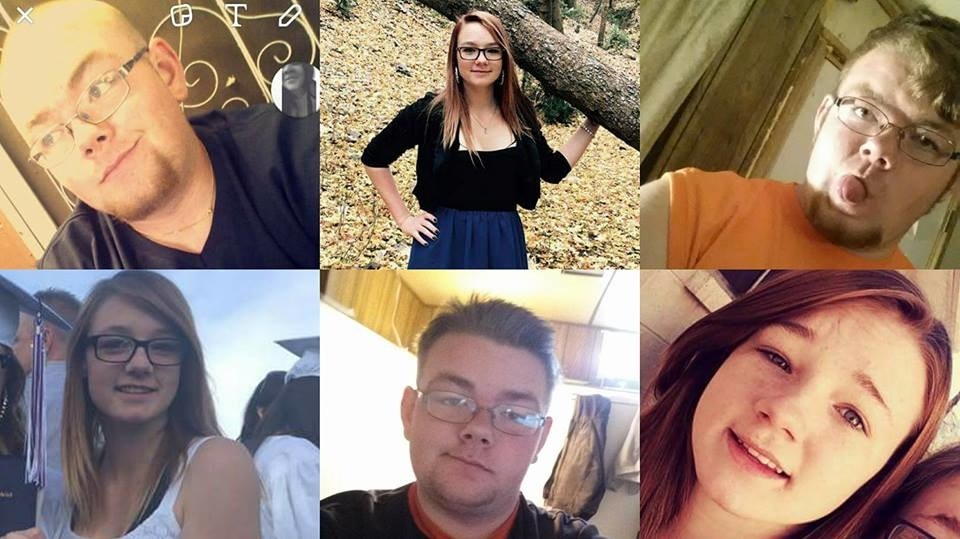 "Breezy loved her family, friends, and she had a larger than life personality," Otteson's obituary said. "She enjoyed listening to music, parties, baseball, gymnastics, swimming, being outdoors, and most of all spending time with her family."
"She was a fighter," Hunt said at a news conference after the teens' bodies were discovered. "She was one tough chick. She beat her own drum."
Otteson would have turned 18 on Jan. 27, while Powell, who was a plumber, would have turned 19 on April 28.

"Riley truly lived life to the fullest, enjoying dragster racing, basketball, off-roading in his dad's Jeep, driving fast, and always looking for the next adventure," Powell's obituary stated. "Riley loved his family, pets, and he loved Breezy. Riley brought joy to those around him with his shy smile and quick wits."
Powell's father, Bill, told reporters the teen couple had their whole lives before them.
"They both just wanted to be loved," he said.