Federal prosecutors sued New York City Thursday for alleged civil right violations and a "deep-seated culture of violence" affecting young inmates at Rikers Island jail.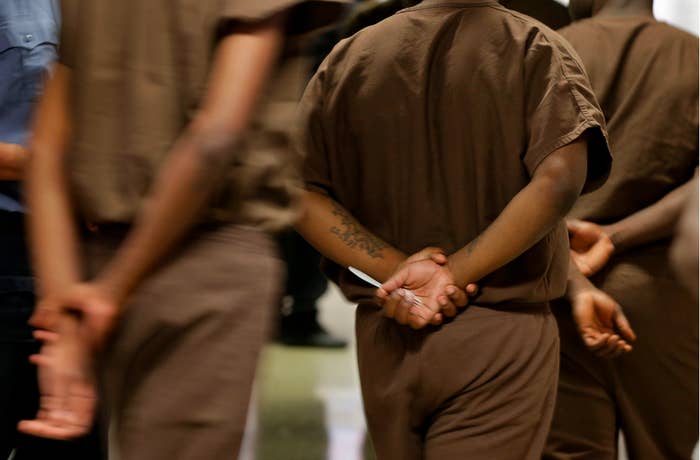 The lawsuit, which seeks court-enforced reforms to curb violence and hold officials accountable at the 10-jail facility, comes a day after Mayor Bill de Blasio visited the prison to announce the end of solitary confinement for 16 and 17-year-old inmates.
De Blasio's decision was one of 73 remedial measures recommended in an August report by the office of Preet Bharara, the U.S. Attorney for the Southern District of New York. Bharara's report was based on his office's two-and-a-half year investigation into Rikers Island jail which found rampant use of excessive force by corrections officers, failure to discipline such officers, and excessive use of solitary confinement.
Bharara had said that the investigation showed that "For adolescents, Rikers is a broken institution. It is a place where brute force is the first impulse rather than the last resort."
The complaint said that New York and its Department of Corrections have "engaged in a pattern and practice of violating the constitutional rights of male inmates—ages 16, 17, and 18" causing them "serious physical, psychological, and emotional harm."
The lawsuit also said that the city has been aware of the "extraordinarily high level of violence perpetuated" against the inmates but has failed to take meaningful action and address the organizational culture that tolerates unnecessary and excessive force.
In the filing, Bharara said "insufficient progress" was made with regard to reaching a speedy solution with the city on these issues.