The Defense Department released an updated policy Wednesday on religious accommodations requested by service members, making it easier to allow religious wear like turbans, skullcaps, beards, and tattoos.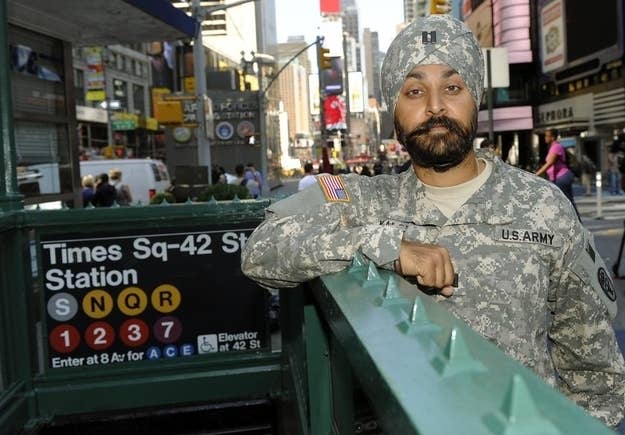 According to the updated policy all military departments "will accommodate individual expressions of sincerely held beliefs (conscience, moral principles, or religious beliefs) of service members."
The requests to accommodate religious practices will be assessed on a case-by-case basis according to a Pentagon representative.
The policy states that commanders can grant service members special permission to display their religious articles while in uniform, unless such a request would adversely affect military readiness, mission accomplishment, unit cohesion, and good order and discipline.
While in uniform, Jewish service members can request to wear a yarmulke, Muslims can request to have a beard and carry prayer beads, and even Wiccan service members who practice Magick can seek religious accommodation, NBC News reported.
However, the directive states that religious requests like having a beard can be denied if they interfere with the proper function of special or protective clothing like helmets, gas masks, and wet suits.
It also states that members may be prohibited from wearing visible religious apparel while wearing historical or ceremonial uniforms during parades and other ceremonies.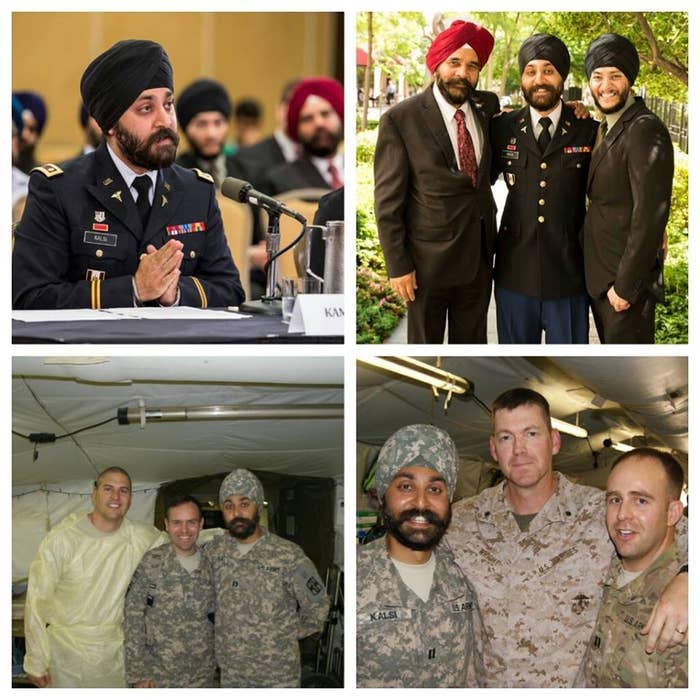 In the last decade, only three turbaned Sikhs have been allowed to serve in the U.S. military. They are the only ones to have received special exemptions from the ban on turbaned Sikhs serving in the military.
Amardeep Singh, who co-founded the Sikh Coalition advocacy group, told the BBC that while the measure was "a step forward," it still had "little clarity" in accommodating Sikh Americans who are required to wear turbans, beards, and long hair according to their religious diktats.
The Sikh Coalition's petition to fully accept Sikhs in the U.S. military has so far gained over 11,000 signatures.
Kamaljeet Singh Kalsi, one of the three American Sikh soldiers who won the right to wear a beard and turban, recently told Congress that he and his fellow Sikhs had succeeded in fitting their gas masks tightly over their bearded faces and had been successfully "gassed" several times.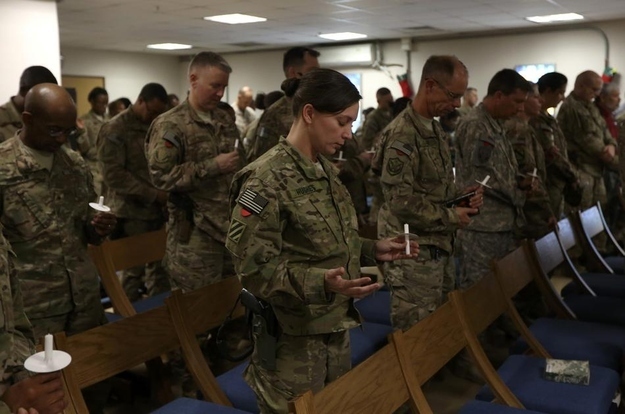 While the directive applies to all religions and recognizes the rights of those who don't observe any religion, it stresses the "importance of uniformity" and "of putting unit before self" in evaluating requests for accommodation of religious practices.
"Because the military is a specialized community within the United States, governed by a discipline separate from that of the rest of society, the importance of uniformity and adhering to standards, of putting unit before self, is more significant and needs to be carefully evaluated when considering each request for accommodation of religious practices. It is particularly important to consider the effect on unit cohesion."