U.S. Judge Dismisses Charges Against Indian Diplomat Whose Arrest Sparked International Tensions
A federal judge dismissed charges of visa fraud against Devyani Khobragade, ruling that she had diplomatic immunity.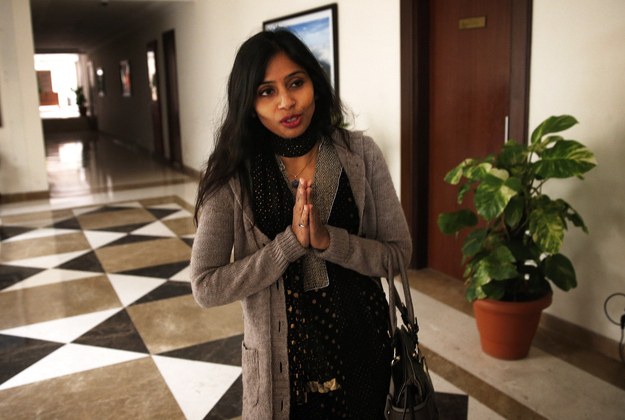 A federal judge on Wednesday, March 12, dismissed charges against Devyani Khobragade, an Indian diplomat whose strip-search and arrest in New York last December, led to public protests in India and strained U.S.-India relations, the Associated Press reported.
The judge ruled that Khobragade, 39, had diplomatic immunity when she was indicted by a grand jury on charges of fraudulently obtaining a work visa for her housekeeper and making false statements in relation to her maid's pay.
U.S. officials said that Khobragade had limited immunity as the deputy consul general in New York during her arrest. The Indian government later appointed her to the United Nations, which boosted her diplomatic immunity.
The judge's ruling stated that regardless of her status during the arrest, Khobragade's later appointment granted her full diplomatic immunity which meant that her case must be dismissed.
Khobragade's lawyer, Daniel Arshack, told the AP:
"The judge did what the law required, and that is: that a criminal proceeding against an individual with immunity must be dismissed. She's (Khobragade's) hugely frustrated by what has occurred. She is heartened that the rule of law prevailed."
U.S. prosecutors do not have jurisdiction over Khobragade, even though her immunity ended when she was ordered to leave the U.S. She is presently in India.