Alan Gross, the U.S. government contractor who marked his fifth year of imprisonment in Cuba on Wednesday, will not endure another year in prison, his wife Judy said in a statement.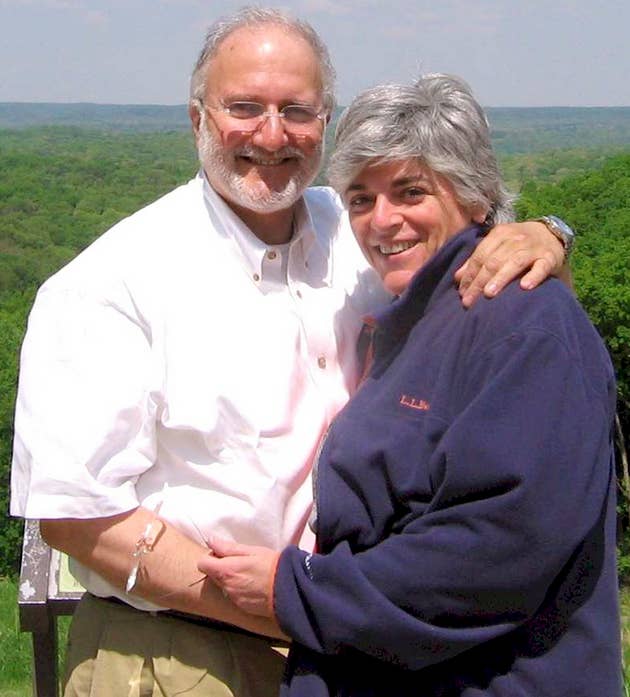 Gross was arrested and imprisoned in December 2009 for smuggling satellite devices into Cuba as a subcontractor for the U.S. Agency for International Development (USAID). He was sentenced to 15 years in prison in 2011 for attempting to overthrow the Cuban government as part of a U.S. pro-democracy program.
The State Department has said Gross was attempting to bring internet access to the Jewish community in Cuba as part of a "discreet" but not covert program.
The Cuban government has called on the U.S. to do a "humanitarian release" of three Cuban prisoners — part of the Cuban Five spies. However, the U.S. government has said that it cannot release the Cuban agents in such a spy-for-spy exchange because Gross was not a spy.
The 65-year-old's mental and physical health has considerably deteriorated, according to people who visited him last week, ABC News reported.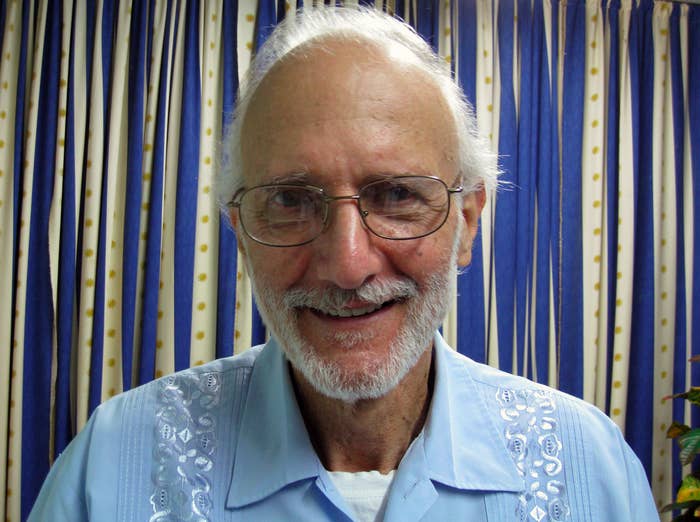 Gross has lost most of his front teeth, has difficulty walking because of a bad hip, and is blind in one eye, ABC News reported. He was reported to have lost over 100 pounds last spring.
His physical frailty restricts him to his 10-by-20-foot dorm room for 24 hours a day at the Cuban military hospital in Havana where he is imprisoned. He shares the room with two other prisoners.
A National Security Archive analyst, Peter Kornbluh, who visited Gross last December, said that his mental state had also deteriorated, the Miami Herald reported.
When Kornbluh asked Gross about preparing for a hunger strike to demand his release, Gross instead indicated a door separating their meeting room and said, "flimsy."
While responding to Kornbluh's statement about well-armed guards on the other side, Gross said, "I'm not afraid of anyone, and god help the person who challenges that. I'm a ticking time bomb….Tick, tick, tick."
Gross is now refusing food or visits from U.S diplomats in Havana and has also refused all medical care from Cuban officials.
"Enough is enough," Judy Gross said in her statement Wednesday. "My husband has paid a terrible price for serving his country and community."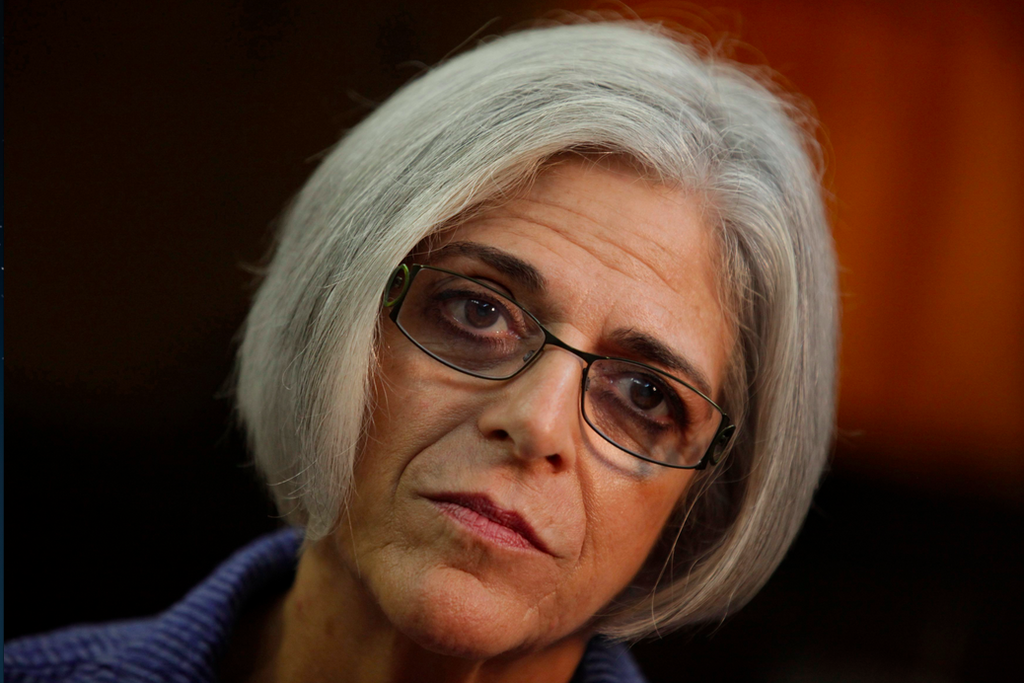 "Alan is resolved that he will not endure another year imprisoned in Cuba, and I am afraid that we are at the end. After five years of literally wasting away, Alan is done. It is time for President Obama to bring Alan back to the United States now; otherwise it will be too late," Judy's statement said.
Gross announced "it will be my last birthday here" in May the Miami Herald reported. He said his good-byes to Judy during her June visit.
Gross threatened to go on a hunger strike this month to demand his release and has vowed not to spend one more year at the Carlos J. Finlay Military Hospital in Havana.
Judy expressed concerns that he would "do something drastic" if he was not released.
"Alan is about to give up, and we are running out of time," said Scott Gilbert, Gross' lawyer. "President Obama needs to bring Alan home now."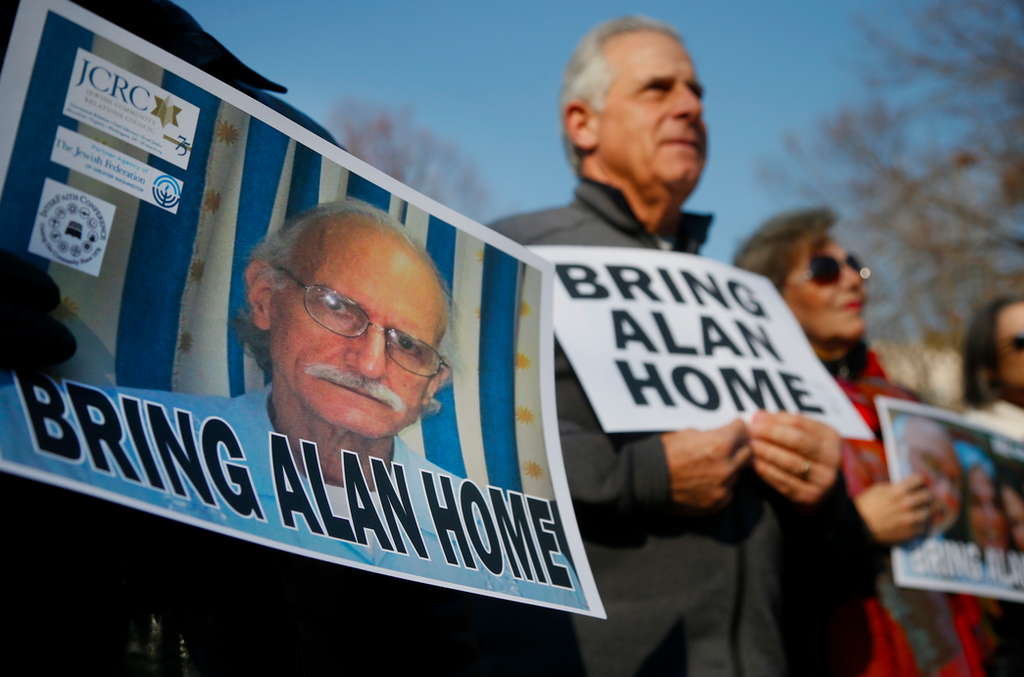 "We must remember that Alan was in Cuba serving the U.S. government [USAID is part of the State Department]," Gilbert told the Miami Herald after visiting Gross last week in Havana.
A State Department spokesperson said they have enlisted governments around the world and prominent figures to call for Gross' release and are using every possible diplomatic channel to procure his freedom.
In a statement released today, White House press secretary Josh Earnest said, "We remain deeply concerned for Alan's health, and reiterate our call for his release."
A $60 million lawsuit filed by the Grosses accused the U.S. government and a Maryland-based firm that subcontracted the USAID project to Gross of negligence in training him for a risky situation in Cuba. The case was dismissed by a judge as well as the U.S. Circuit Court of Appeals. The Gross family settled with the international development firm for an undisclosed sum.
Gross' lawyer said he will petition the Supreme Court to review the case.