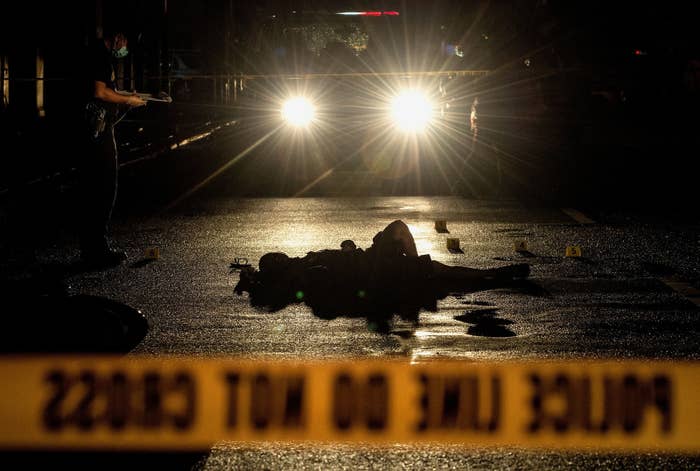 The United States has deferred a decision to renew a major aid package to the Philippines because of concerns about the rule of law and civil liberties under President Rodrigo Duterte's bloody war on drugs, a campaign that has led to more than 5,600 deaths in less than six months.
The board of the the Millennium Challenge Corporation (MCC) — an independent US government agency that works to reduce global poverty — said in a statement on Wednesday that it had deferred a vote to reselect Philippines as eligible to receive a second grant after its initial five-year package worth more than $430 million expired in May.
More than six months into the drug war, this is the first major signal the US is willing to put aid on the line in response to allegations of widespread extrajudicial killings and other human rights abuses.
Duterte has repeatedly dared the US to pull aid, even though the Philippines is among the top recipients of US aid dollars and depends heavily on military aid and poverty reduction programs from the US and other developed countries.
The MCC's decision was announced in the wake of Duterte's comments about personally killing suspected criminals on the street during his time as the mayor of Davao City. At a business forum in Manila on Monday, Duterte said, "In Davao, I used to do it personally. Just to show the guys that, if I can do it, why can't you?"
"And (I'd) go around Davao with a motorcycle, with a big bike around and I would just patrol the streets and looking for trouble also. I was really looking for an encounter so I could kill."
The MCC said it would revisit the decision on Philippines' eligibility at a future date.
"This decision reflects the Board's significant concerns around rule of law and civil liberties in the Philippines," the MCC said in a statement. "MCC will continue to monitor unfolding events in the Philippines and underscores that all country partners are expected to maintain eligibility, which includes not just a passing scorecard but also a demonstrated commitment to the rule of law, due process and respect for human rights."
Since Duterte launched his war on drugs in July, tens of thousands of people have been arrested and incarcerated in overcrowded prisons across the country. Human rights groups have criticized the brutal campaign that mostly targets low-level drug users and dealers. Last month, a BuzzFeed News investigation revealed that the US State Department continues to send millions of dollars in aid to police stations that are behind the killings even as the death toll from the drug campaign climbed by hundreds each month.
The controversial president has called President Barack Obama "a son of a whore" prompting the White House to cancel Obama's meeting with him. He has also compared himself to Hitler, and likened his anti-drug campaign to the Nazi Germany under Hitler's rule, saying he'd be "happy to slaughter" three million drug users.
However, Duterte said that President-elect Donald Trump had praised his deadly crackdown on drugs in the country in a phone call between the two men. "He understood the way we are handling it and I said that there's nothing wrong in protecting a country," Dutere said in comments released by his office.