University of Cincinnati police officer Ray Tensing was indicted for murder Wednesday after he fatally shot Samuel Dubose, an unarmed black man, during a traffic stop on July 19, Hamilton County Prosecutor Joseph Deters said before releasing the full body camera footage of the incident.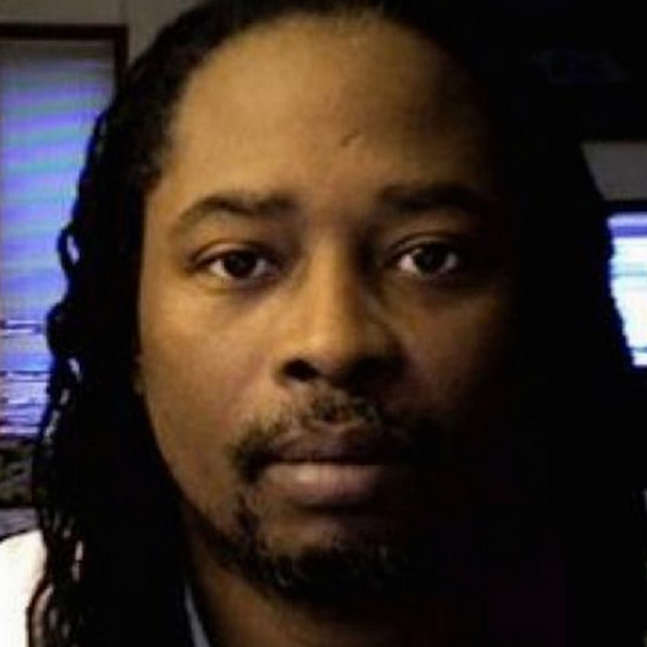 Deters strongly and sharply criticized Tensing at a news conference Wednesday, saying, "This is the most asinine act I've ever seen a police officer make." He added, "He should have never been a police officer."
The shooting was "totally unwarranted" and a "tragedy," he said.
Tensing pulled over 43-year-old Samuel Dubose for a missing front license plate. After a brief struggle, during which police said Tensing was dragged by Dubose's car, the officer fatally shot the unarmed driver once in the head.
Tensing, 26, was indicted on one count of murder and one count of voluntary manslaughter. If convicted of all charges, he faces the possibility of life in prison.
Attorney Stewart Mathews, who represents Tensing, criticized the indictment, saying the officer did not intend to kill Dubose, the Associated Press reported.
Dubose's death incited a wave of protests in Cincinnati demanding the release of Tensing's body camera video showing what happened during the shooting.
Deters released the video during Wednesday's press conference — and said Tensing's claims that he was dragged by Dubose's car were "nonsense." He was "not dragged," Deters added.
The body camera video showed Tensing repeatedly asking Dubose for his license – Dubose said he did not have it with him at the time. Dubose also repeatedly asked why he was pulled over.
Dubose was "slowly rolling away" in his car when it took Tensing "one second" to remove his gun and shoot him in the head," Deters said.
"If he's rolling away, let him go. You don't have to shoot him in the head."
"This might happen in Afghanistan or somewhere. People don't get shot for a traffic stop," he said.
Tensing "wasn't dealing with someone wanted for murder," Deters said. "He was dealing with someone with a missing front license plate."
Tensing had been on the police force for just over four years and was working as a UC police officer since April 2014.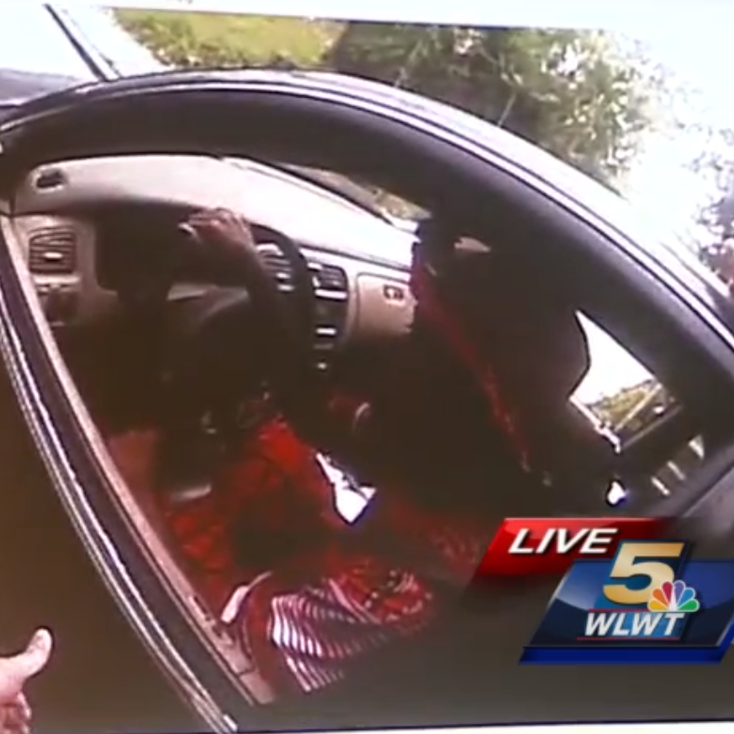 Deters said Dubose died instantly as the car accelerated ahead and came to a halt ahead with Tensing pursuing it.
According to Deters, Dubose didn't follow simple, nonviolent commands. The prosecutor said, "This situation should never have escalated like this."
"This is without question a murder," Deters said. "I think [Tensing] lost his temper."
"I'm treating him like a murderer," Deters said, adding that there was an arrest warrant out for Tensing. "He purposefully killed him."
Tensing turned himself in Wednesday afternoon, and he is scheduled to be arraigned at 10:00 a.m. Thursday in front of Hamilton County Court of Common Pleas Judge Megan Shanahan.
UC President Santa Ono announced that Tensing was fired from the UC police department.
Mathews told BuzzFeed News that Tensing and his family were "devastated" by the murder indictment. He added that they were expecting an indictment, but "not to the degree it went...a murder indictment."
Mathews also called Deter's comments about Tensing "extremely unprofessional."
Later on Thursday, Mathews told the AP there was another video from an officer that arrived just after the shooting. That footage, Mathews said, shows Tensing on the ground.
Mathews added that Tensing was afraid for his life during the altercation.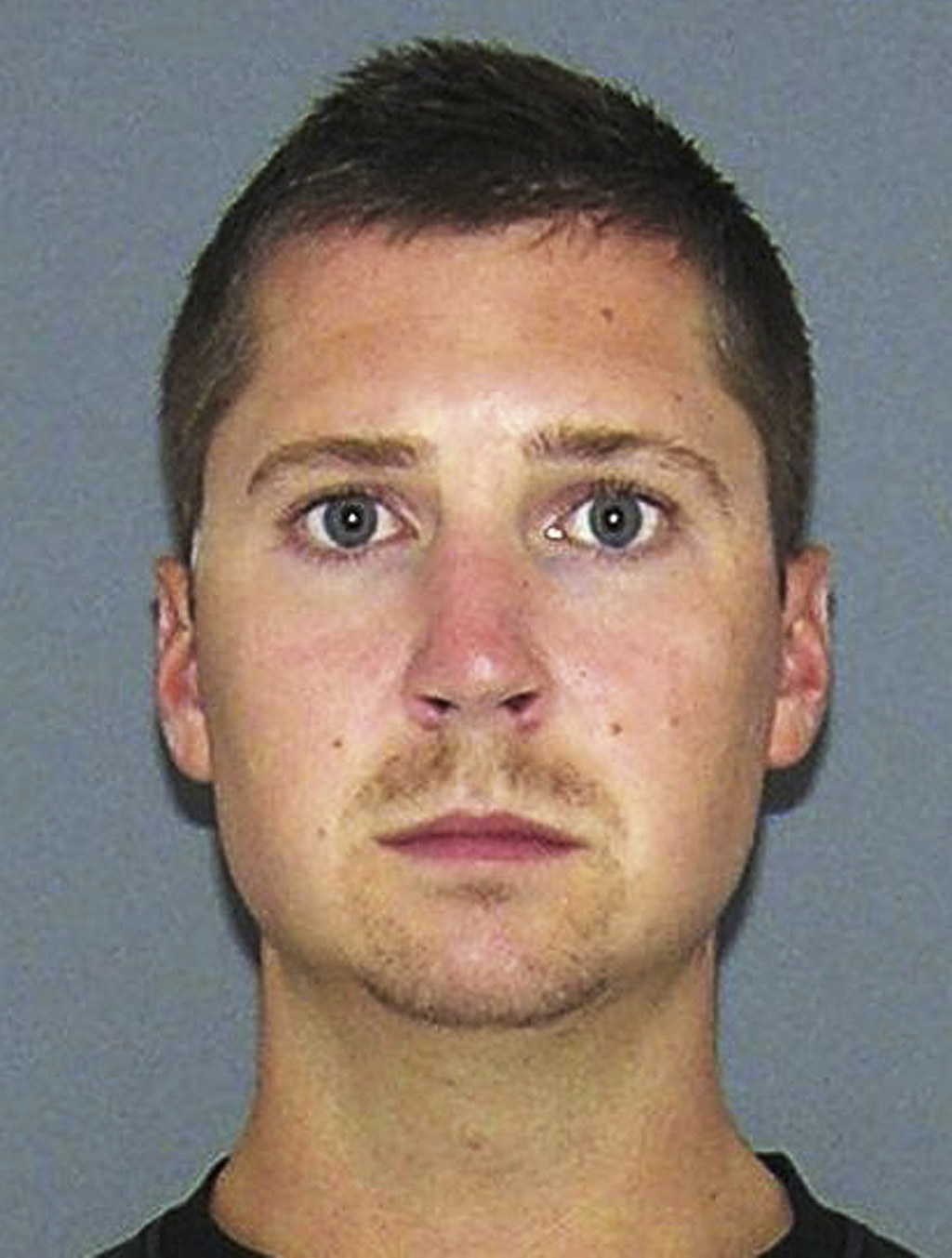 "We knew the video was going to vindicate our brother," Terina Allen, Dubose's sister, said at a press conference after the indictment was announced.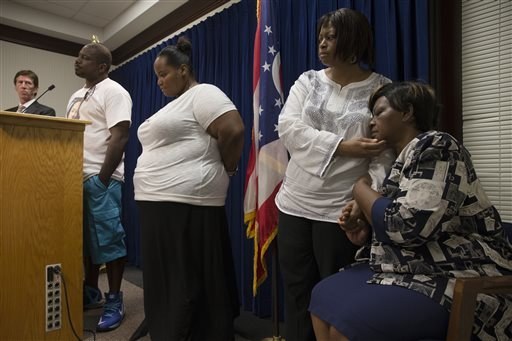 Allen said she was angry but pleased that the family got "some kind of justice for Sam."
She reiterated that without the body camera video, the incident would have been like other officer-involved shootings in the county where no action was taken. She said that the other police officer who arrived on the scene was ready to corroborate Tensing's claims that he was dragged by Dubose's car.
She said Dubose's prior arrest records proved he would "never run from a police officer."
Dubose's brother, Aubrey Dubose, said that a murder indictment for an officer-involved shooting was "awesome."
"It couldn't go any better," he said, calling for Cincinnati to remain peaceful in the wake of his brother's death.
Dubose's mother, Audrey Dubose, said she was thankful that "everything is being revealed."
She thanked "all the soldiers out there marching for justice for my son" and said that she was ready to "join the battlefield and continue to fight" for many others who had suffered the same injustice.
Black Lives Matter Cincinnati Organizer Aaron Roco told BuzzFeed News they were "pleasantly surprised" by the indictment.
"We were skeptical going in that there would in fact be an indictment," Roco said. "We are happy with the murder charges certainly and we're emboldened to see this through to a conviction. That's the ultimate goal. A conviction and significant jail time."
Meanwhile, the University of Cincinnati canceled all classes at its the Uptown and Medical campuses at 11 a.m. Wednesday, ahead of the grand jury's decision. "We realize this is a challenging time for our university community," the school said in its statement.
TO: UC Students, Faculty and StaffRE: Update on Shooting: Officer Tensing DismissedFrom: Santa J. Ono, PresidentOnce again, I want to extend our thoughts, prayers and condolences to the family and loved ones of Samuel Dubose. I was able to talk to his mother and other family members today to express our deep sorrow in person.As a result of the Hamilton County grand jury action to indict Officer Raymond Tensing, UC Police Chief Jason Goodrich has decided to immediately dismiss Officer Tensing, and I support that decision.Beyond the criminal investigation, the University is reviewing what has occurred and will take necessary steps to address any training, staffing and hiring policy issues that may be indicated by this tragic event. Chief Goodrich has already expressed commitment to bringing greater diversity to our police department.As has occurred over the last several days, the University will continue to work with community partners to strengthen our commitment towards public safety best practices. We will be engaging in an external review to examine our public safety department and procedures and will address any issues that may arise.I want to thank everyone in our UC community as well as the Cincinnati community and across the nation for their patience and understanding during the past 10 days. I am pleased that the video from Officer Tensing's body-camera has now been made public by the Hamilton County Prosecutor. We are grateful to the Hamilton County Prosecutor's Office for completing its investigation quickly.Hopefully, we can now turn our attention to the frank and open discussions that we need to have and work our hardest to create a more just community, here on our UC campuses and across our nation.