University Of Chicago Students Want Fraternity Suspended Over Racist Emails
Several student organizations are demanding administrators suspend AEPi over racially charged emails published by BuzzFeed News.
University of Chicago's student government on Monday endorsed a statement from student groups demanding that the Alpha Epsilon Pi fraternity be suspended in light of racially charged emails sent by its members and published by BuzzFeed News.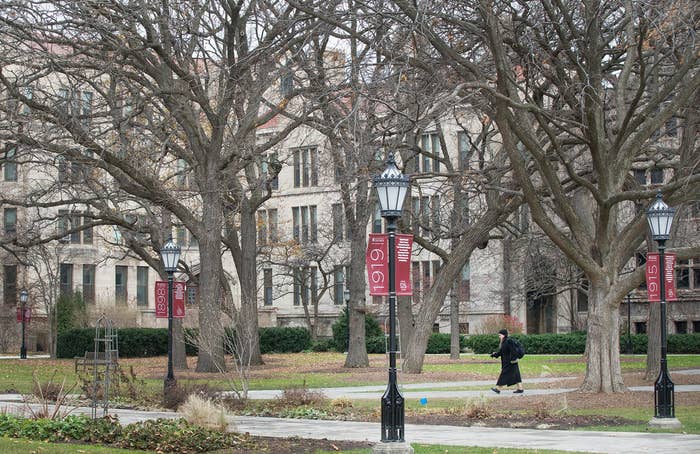 The strongly worded statement — drafted by the Muslim Students Association, Organization of Black Students (OBS), and Students for Justice in Palestine (SJP) — said the University of Chicago failed to adequately respond to racism, Islamophobia, and misogyny in AEPi and Greek life on campus.
In the emails leaked to BuzzFeed News, brothers referred to a Muslim member of the student government as a "terrorist," described explosives as "long-held fixtures of Islamic culture," and detailed plans for celebrating "Marathon Luther King Day" by going to a fried chicken restaurant. The emails also included racial slurs.
The statement was sent to the university's president and two high-ranking officials on Tuesday after the school sent a letter to the student body last week calling the emails "disrespectful and harmful." Administrators also urged students to take part in campus climate surveys that focused on "diversity, inclusion, and the climate for underrepresented and marginalized groups."
In a statement to BuzzFeed News, the Student Government (SG) confirmed that it voted to sign onto the letter on Monday, but said it was "not a unanimous decision."
"The reservations expressed by representatives in the room more specifically concerned the wording of the demands, rather than its overall intent or content," the statement said.
The SG said that the university had not yet begun a "campus climate survey" on diversity and inclusion proposed in December 2014 as a response to previous incidents of racism and Islamophopbia on campus.
"Students want the University to act on these issues beyond just announcing a survey, and -- particularly amidst its $4.5 billion capital campaign -- they want the University to invest more in resources that will create the kind of community UChicago students, faculty, and staff deserve; namely, one without discrimination," the SG's statement read. It also called for the university to clarify its policy on Greek organizations and to enforce guidelines that would hold these groups accountable "for the racist, misogynistic, and Islamophobic actions exhibited by its members."
The letter — signed by 25 registered student organizations — also called on the university to release redacted email records targeting students and to take disciplinary action against AEPi after a formal investigation.

The statement also calls for AEPi to publicly apologize to the Muslims Students Association, as well as Palestinian and African American students, and organize an educational event on Islamophobia.
"To ignore these demands is to perpetuate the harmful culture which alienates and silences minority students, renders hate speech acceptable, and destroys any notion of inclusivity at the University of Chicago," the letter states.
The letter also details alleged incidents of racism targeting minority students on campus that the student groups claim were not adequately responded to.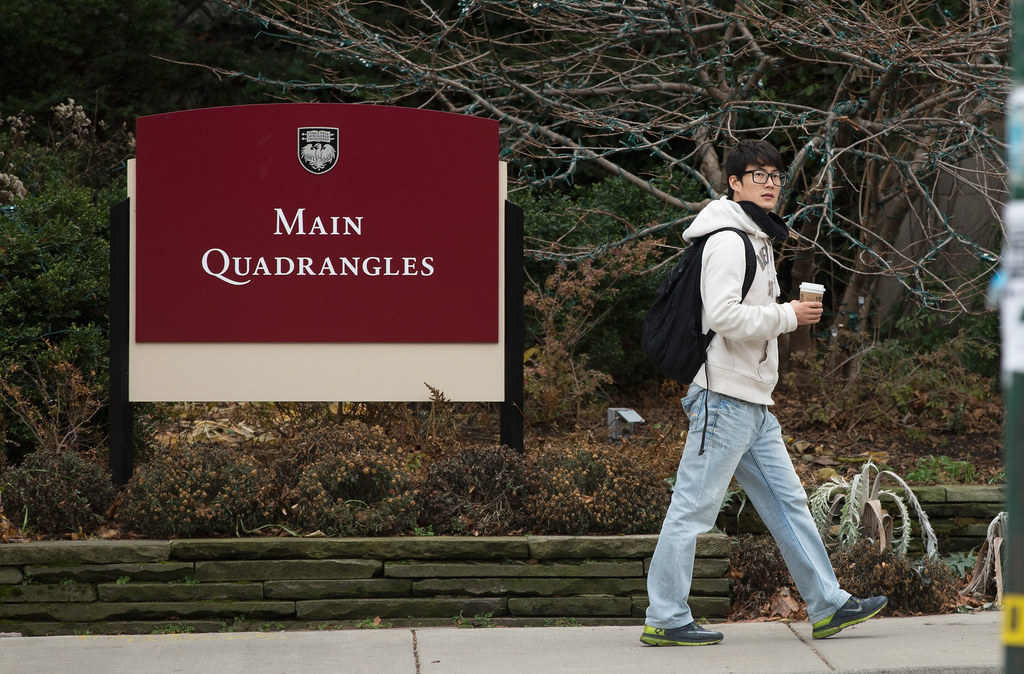 The incidents listed in the letter include:
* In 2010, Mauriece Dawson, a black student at the University, was thrown out of The Joseph Regenstein Library and arrested for being "too loud" in a space designated for cooperative learning and socializing.
* In 2012, the Delta Upsilon Fraternity (DU) placed a Confederate flag near what was then the Office of Multicultural Student Affairs.
* On May 8, 2012, the Alpha Delta Phi Fraternity held a pledging event involving "first­year pledges performing a racial caricature, mowing the lawn in front of the fraternity house wearing oversized sombreros while Latin music played from a stereo."
* On May 28, 2012, DU hosted a party titled "DU Presents: Conquistadors and Aztec Hoes [sic]," which encouraged attendees to bring "an unlimited need to conquer, spread disease, and enslave natives."
* ­On October 31, 2014, a number of students chose to wear 'cholo' (a derogatory term for Mexican­American men) costumes for Halloween. One of these students posed for a picture with his hands behind his back while a white student wearing a police costume pretended to beat him.
The letter also details alleged attacks against Palestinian students on campus, including threatening messages warning against activism, fake posters of the Students for Justice in Palestine (SJP) with the tagline "Stabbing Jews for Peace," and anonymous homophobic and transphobic messages to SJP members.
BuzzFeed News reached out to the university for comment.
Here's the full statement.
Download PDF