United Passenger Suffered A "Significant Concussion," A Broken Nose, And Lost Two Teeth
Dr. David Dao's attorneys said there will be a lawsuit and singled out United Airlines for "bullying" people.
Dr. David Dao suffered a "significant concussion," "a serious broken nose," and lost two front teeth after being dragged off a United flight, his attorney said Thursday.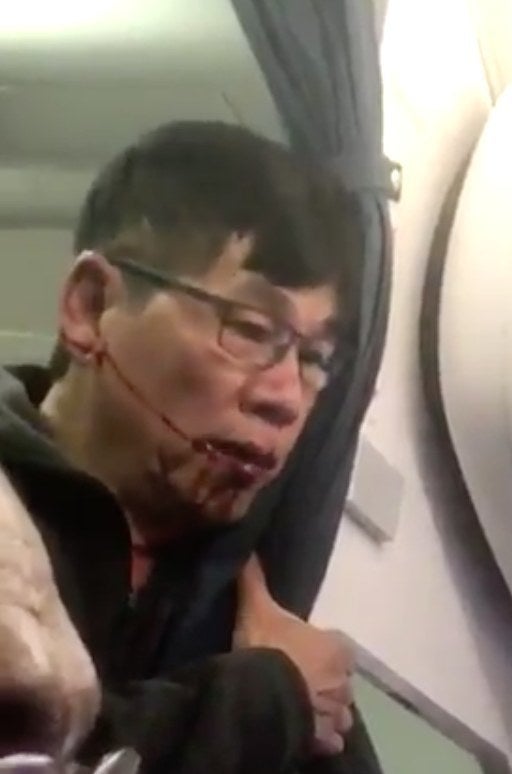 Security officials yanked Dao off a flight Sunday after he refused to voluntarily give up his seat. Videos widely shared on social media captured the incident prompting mass outrage against United and forcing the airline's CEO to "deeply apologize" to Dao.
Dao's daughter, Crystal Dao Pepper, spoke out for the first time about her father's forcible removal from the United flight at a news conference on Thursday, saying her family was "horrified and shocked and sickened" by what had happened to him.
"Seeing it on video made those emotions exacerbated," said Pepper, who is one of Dao's five children. "My dad is healing right now."
Dao's attorney, Thomas Demetrio, indicated the family would be filing a lawsuit against United in the Circuit Court of Cook County, but did not say when it would be filed.
"This lawsuit ... will create not just national discussion, but international discussion on how we're going to be treated going forward," Demetrio said, adding that the suit would likely be filed after their "investigative work" was over.
"We're not ready to sue. We're doing our due diligence," he said.
Dao's attorneys filed a petition with the Cook County Circuit Court Wednesday requesting to preserve all potential evidence from the flight, including surveillance video recordings showing passengers boarding the plane as well as the personnel files of the officers from the Chicago Department of Aviation who removed Dao from the plane.
A hearing was set for Monday but was later cancelled because the airline and city officials agreed to "preserve and protect the evidence requested," Demetrio said Saturday.
Dao was discharged from a local Chicago hospital on Wednesday and was taken to a "secure location," according to Demetrio. Dao, a doctor in Elizabethtown, Kentucky, would also be undergoing reconstructive surgery for his injuries, his lawyer said.
While recovering at the hospital, Dao told a local television station on Tuesday that "everything" was injured following the incident.
Demetrio singled out United Airlines for "bullying" its passengers.
video-cdn.buzzfeed.com
"For a long time, airlines, United in particular, have bullied us," Demtrio said at the news conference. "They have treated us less than maybe we deserve."
He said that he had heard "hundreds of tales of woe of mistreatment by United."
Demetrio also said that the apology by United CEO Oscar Munoz was "staged" and came off as insincere.
The lawyer said that the family had accepted Munoz's public apology but that neither he nor any United employees had privately reached out to Dao.
Demetrio added that United had offered Dao $800 to voluntarily leave the flight. He said that Dao refused because he "had to go home."
"He is a physician. He had patients to see the next day," Demetrio said.
The lawyer also denied reports that Dao struck the security officials during the confrontation.
He said that because of Dao's concussion, the doctor had no memory of going back on the plane with his bloodied face, a moment that was also captured on video.
"What happened to my dad should have never happened to any human being, regardless of the circumstance," Crystal Dao Pepper, Dao's daughter, said Thursday.
video-cdn.buzzfeed.com
"It has been a very difficult time for our entire family, especially my dad," she said, adding that the family had lost its sense of normalcy since the incident on Sunday.
"We hope that in the future nothing like this happens again," she said.