More than 2,000 people have supported a petition calling for the University of North Carolina Wilmington to terminate professor Mike Adams for his "history of spewing misogynistic, xenophobic, transphobic, homophobic, racist rhetoric" and for publicly mocking a Muslim student's sexual orientation and religion on his blog.
Adams sparked outrage when he targeted Nada Merghani, a Sudanese refugee and LGBT student-activist at UNCW, in a September article titled "A 'Queer Muslim' Jihad" in which he said "her claims to be a 'queer Muslim' are probably part of an act designed to fit into as many victim categories." The university said Adams' opinions were protected by the First Amendment.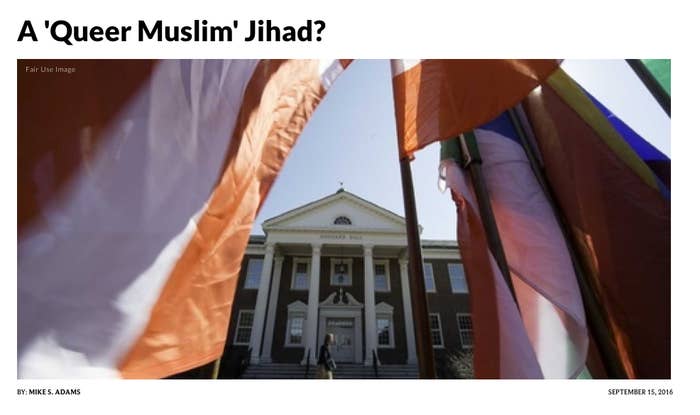 Adams' post on Merghani, along with other posts and tweets — in which he called the Black Lives Matter movement a "terrorist organization," compared the acceptance of LGBT individuals to rape, referred to gay people as "fags," and tweeted about killing Muslims "who criticize Danish cartoons" — has triggered a fierce free-speech debate on campus and is gaining national attention.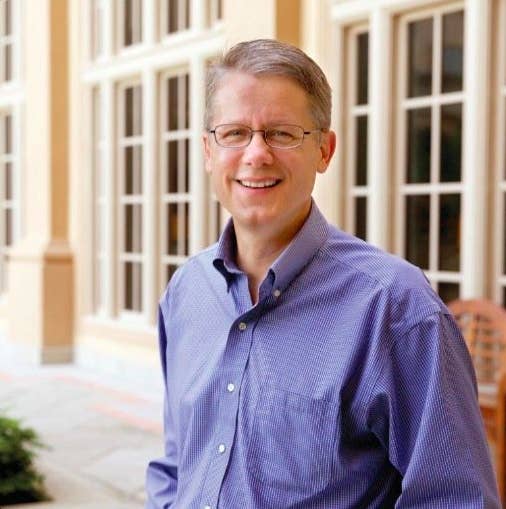 In an email sent to students, staff, and faculty on Nov. 23, and provided to BuzzFeed News, the UNCW Faculty Senate said, "Public remarks by professors about a student's race, color, national origin, religion, sex, gender identity, age, disability, political affiliation, or sexual orientation are inconsistent with our values."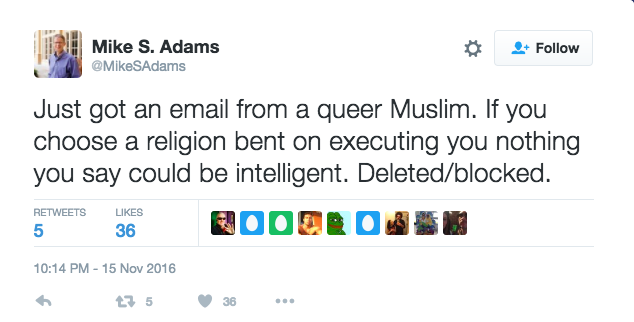 While university officials had previously refrained from publicly condemning Adams' speech, Chancellor Jose V. Sartarelli issued a statement on Nov. 21, saying, "Let me be clear: speech that is legal can also be hurtful. It deeply saddens me to see freedom of expression used as a weapon to degrade and demonize."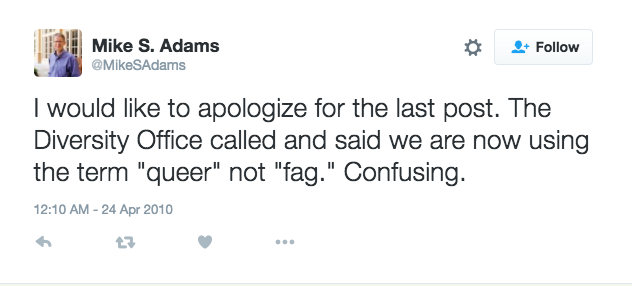 In response to Adams' vocal criticism of the Black Lives Matter movement, the Black Student Union at UNCW told BuzzFeed News that they were "alarmed by the lack of professionalism in his rhetoric" and called him "a bully."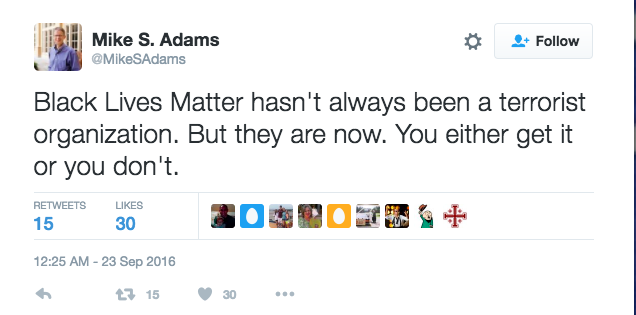 Robert Chase, a UNCW student, told BuzzFeed News, "We believe that this is no longer free speech. This is now university-supported hate speech."

Here are some of Adams' controversial tweets.
On Black Lives Matter and race issues: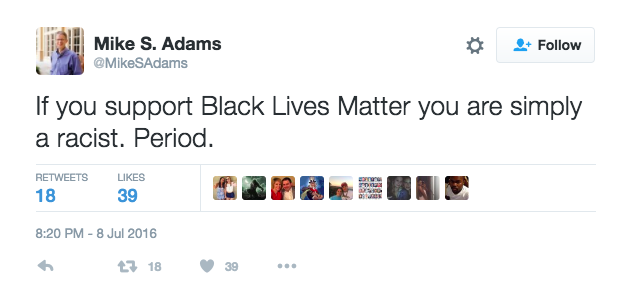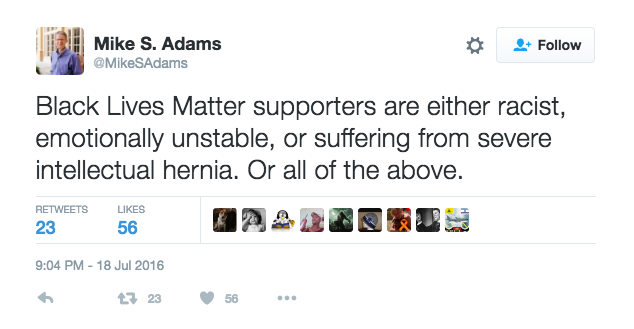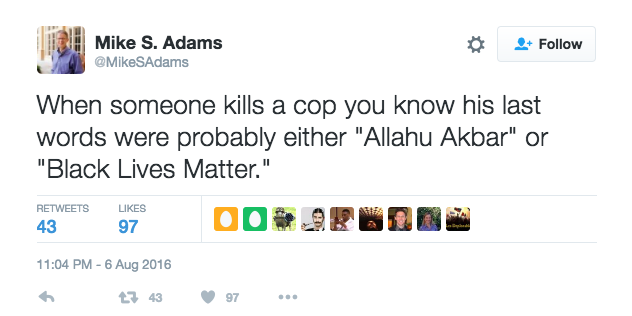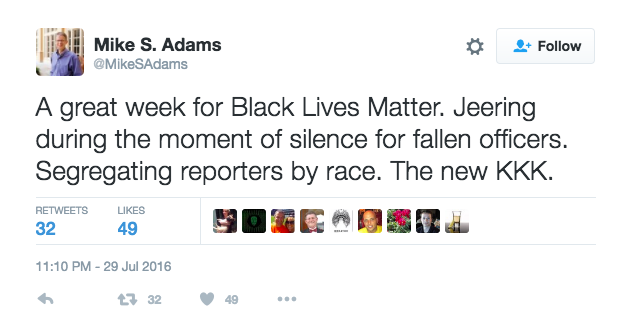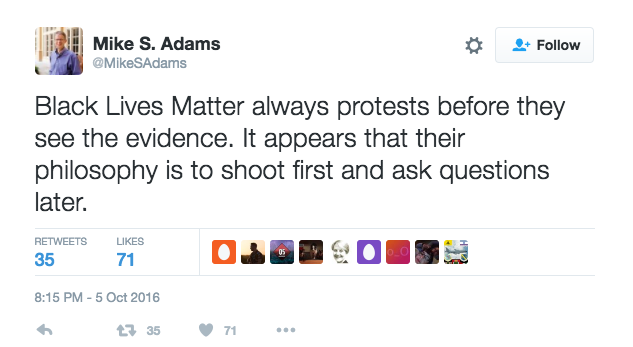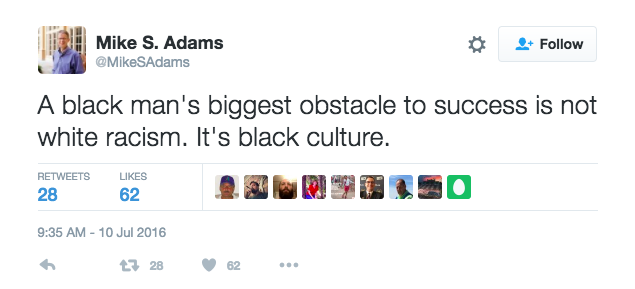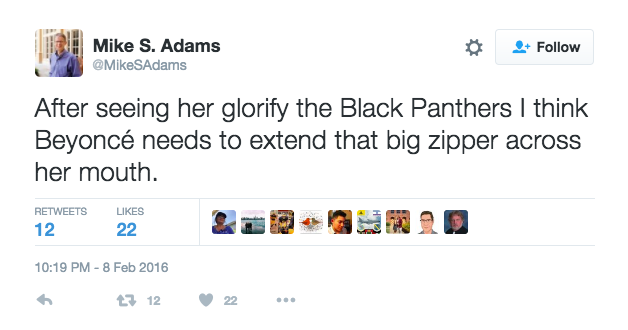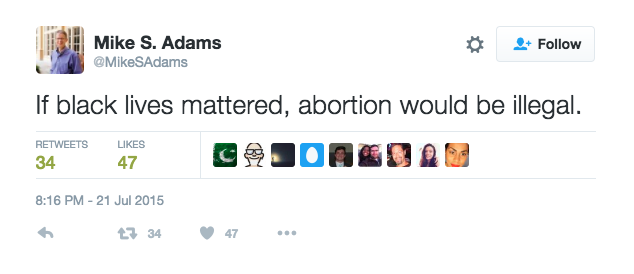 On the LGBT community: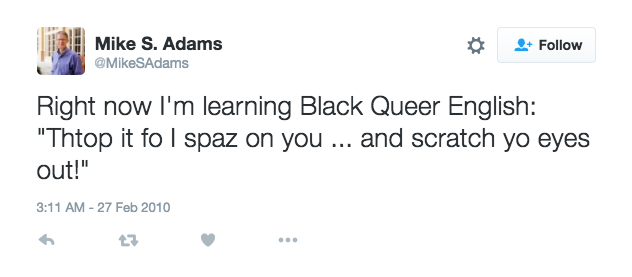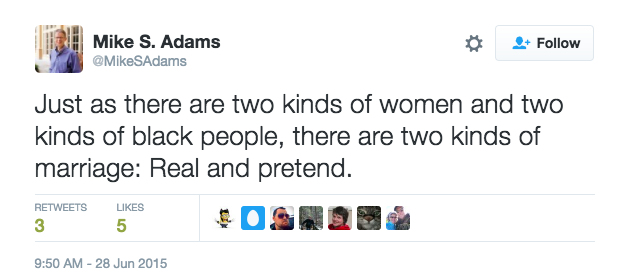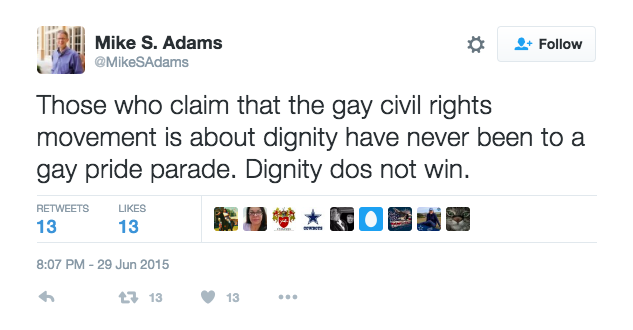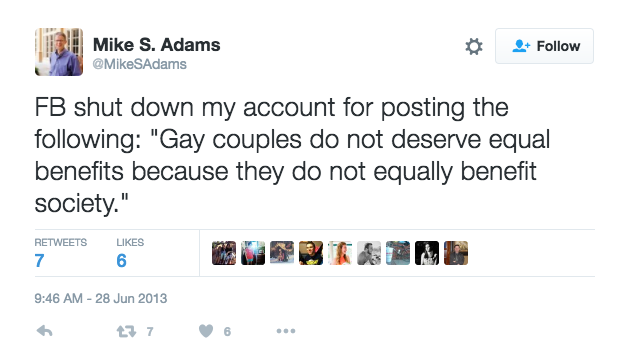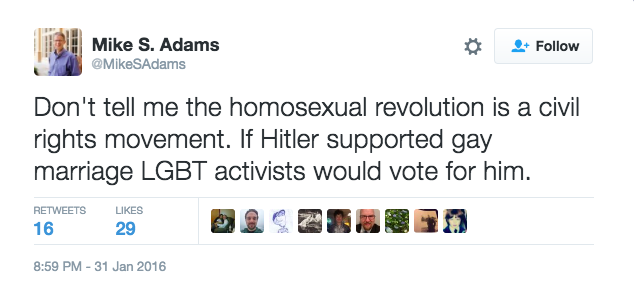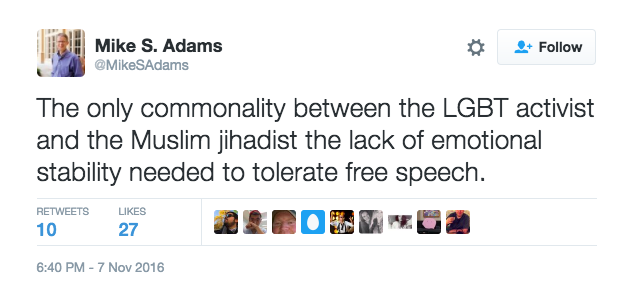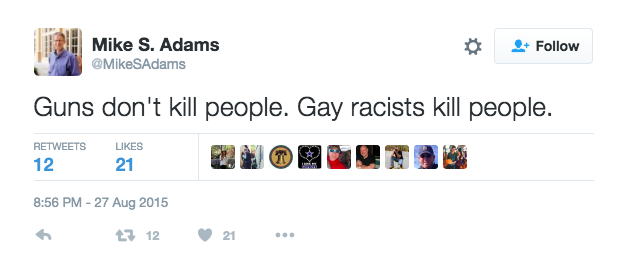 On politics: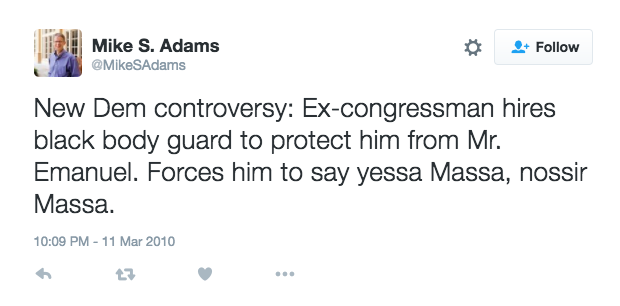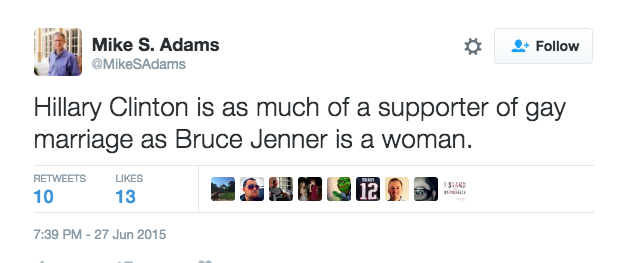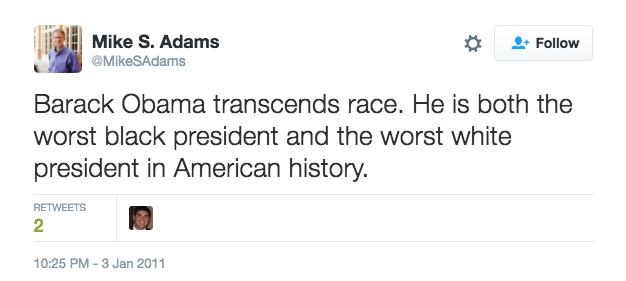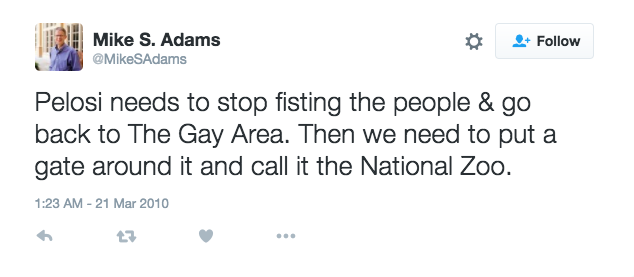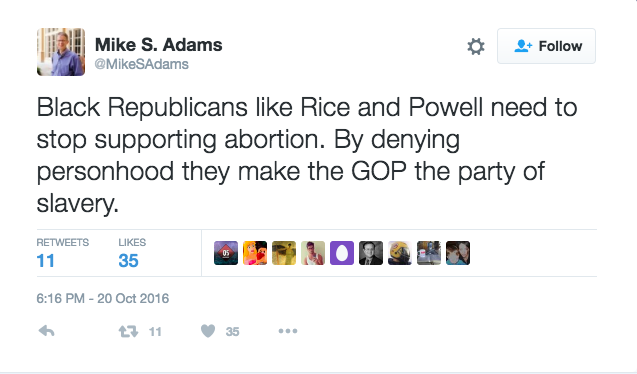 On Muslims: