Rep. Barbara Lee of California condemned President Trump's "empty threats" to pull federal funding from the University of California, Berkeley, after last night's violent protests against outspoken Trump supporter and alt-right provocateur Milo Yiannopoulos.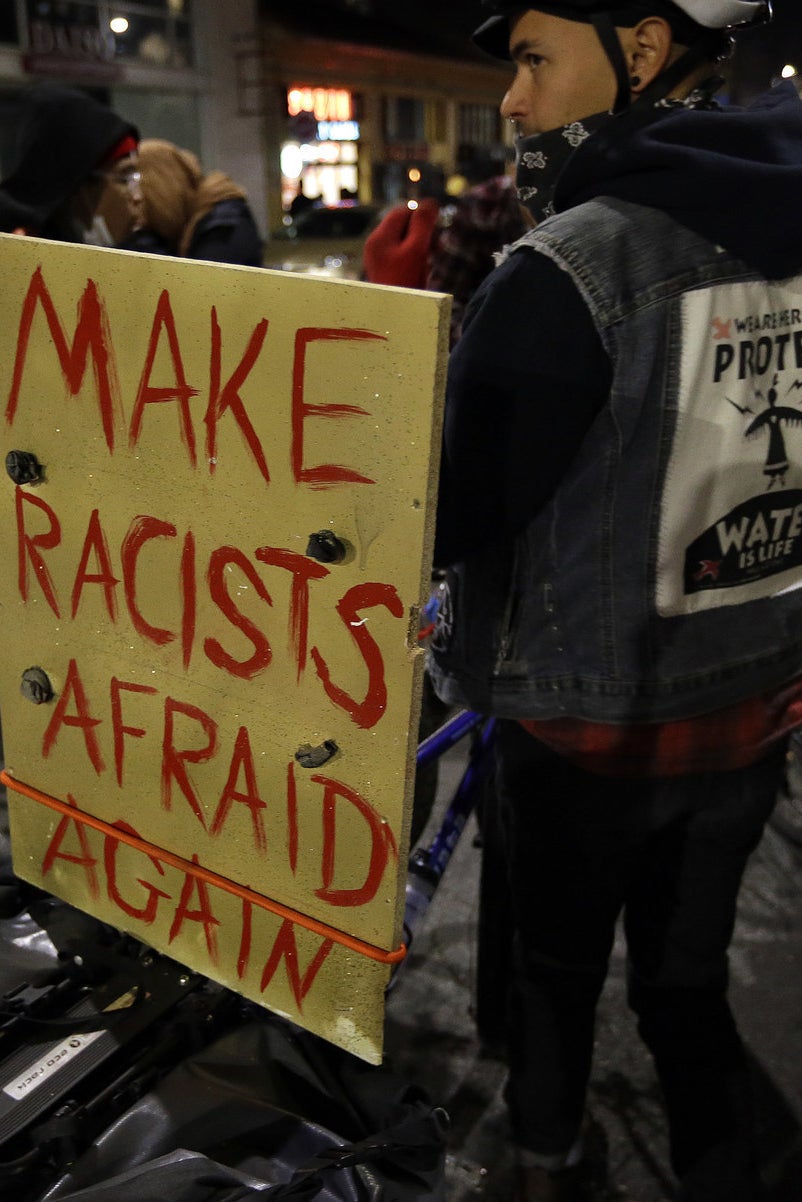 Chaos erupted on the campus Wednesday night after peaceful protests against Yiannopoulos's scheduled speech at the university. Things turned violent when a masked group of protesters started fires, broke windows, and repeatedly refused police orders to disperse, prompting the university to cancel the speech.
Trump threatened to withdraw federal funds if the university "does not allow free speech and practices violence on innocent people with a different point of view."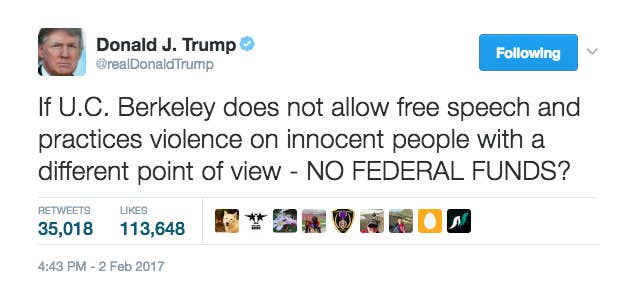 Lee said Thursday that Trump was the president, "not a dictator" who "doesn't have a license to blackmail" the university with his "empty threats."
Here is her full statement:
Milo Yiannopoulos has made a career of inflaming racist, sexist and nativist sentiments. Berkeley has a proud history of dissent and students were fully within their rights to protest peacefully. However, I am disappointed by the unacceptable acts of violence last night which were counterproductive and dangerous.

President Donald Trump cannot bully our university into silence. Simply put, President Trump's empty threat to cut funding from UC Berkeley is an abuse of power. As a senior member of the education funding subcommittee, I will continue to stand up to President Trump's overreach and defend the rights of our students and faculty.
UC Berkeley also responded to Trump's threat in a statement, "condemning" the actions of the violent protesters and reiterating their commitment to free speech on campus.
"While we have made clear our belief that the inflaming rhetoric and provocations of Mr. Yiannopoulos were in marked opposition to the basic values of the university, we respected his right to come to campus and speak once he was invited to do so by a legitimate student group," the university said. "The violence last night was an attack on the fundamental values of the university, which stands for and helps to maintain and nurture open inquiry and an inclusive civil society, the bedrock of a genuinely democratic nation."
Despite the threat, university presidents aren't losing any sleep, Barmak Nassirian, director of federal policy at the American Association of State Colleges and Universities, told BuzzFeed News.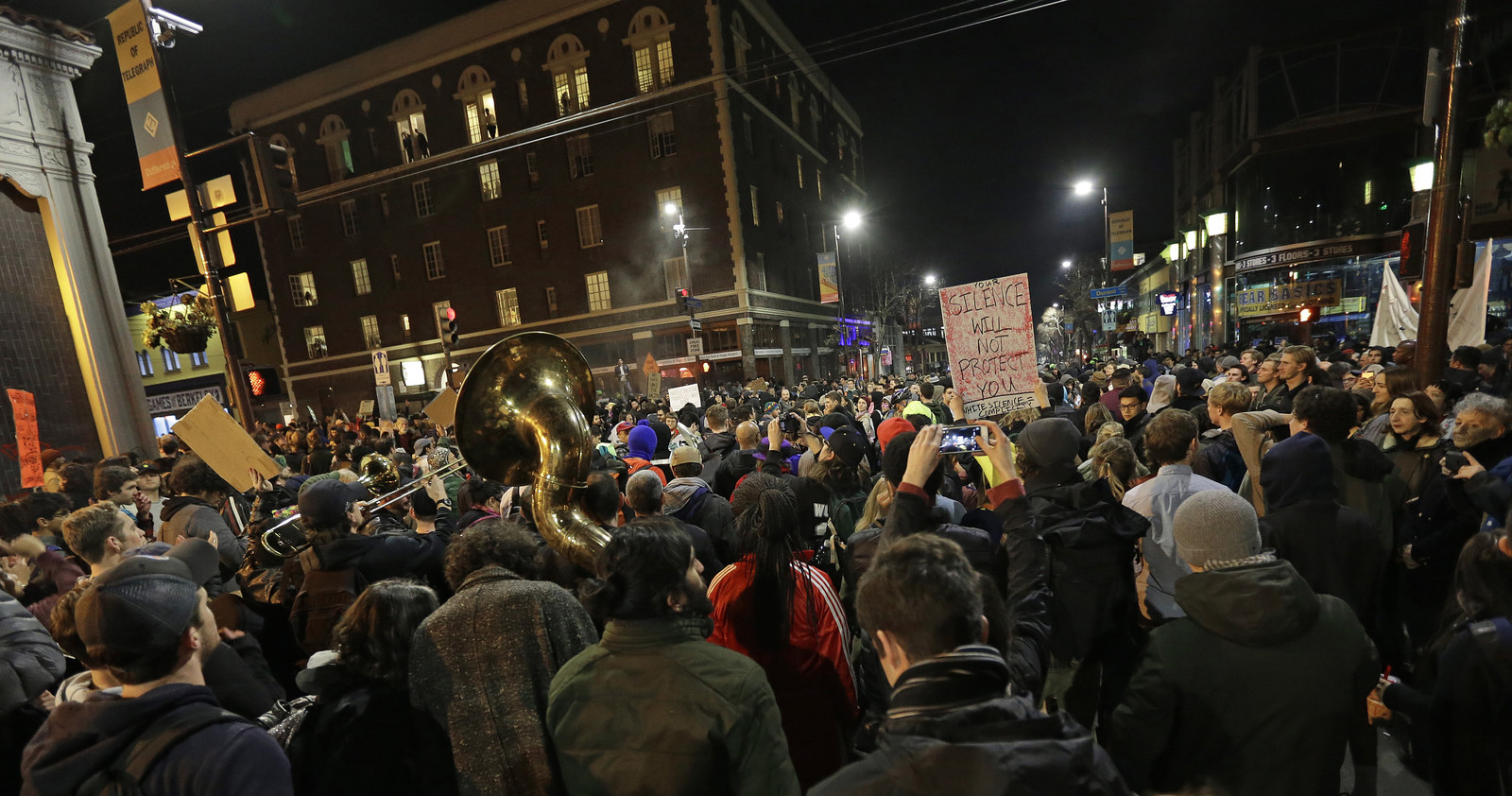 Nassirian said that while virtually all colleges and university presidents were aware of Trump's tweet, "nobody is losing sleep" over it.
"This is a tweet, not an executive order," Nassirian said. "The universities are generally interpreting it as righteous indignation and chagrin by the president with regard to the violence committed on the campus of UC Berkeley. Most college presidents would agree with President Trump that violence is not the appropriate response to the expression of ideas, even those that many people find offensive."
The threat to withdraw federal funds was just the way Trump expressed himself, he added.
"He gets people's attention by embellishing the narrative a little bit," Nassirian said.
Other presidents, including Richard Nixon, Ronald Reagan, and George W. Bush, had chilly relations with the higher education community, said Christopher Loss, an associate professor of Public Policy and Higher Education at Peabody College.
Still, "in terms of President Trump's recent threat to withhold funding from Berkeley, I can't think of anything that quite compares to that," Loss told BuzzFeed News.
Federal higher education laws and regulations are layered with anti-discrimination provisions that made possible the withdrawal of funding for discrimination based on race, religion, and sex.
Should Trump follow through with his threat, the Department of Education, through its Office of Civil Rights, would conduct a formal investigation, after which a university could lose funding based on the findings, Loss said.
However, Nassirian said that UC Berkeley would have a "significant defense" in such a case since the university attempted to control the violence, not commit it.