Two University of Oregon fraternities are accepting transgender men as members for the first time in their history.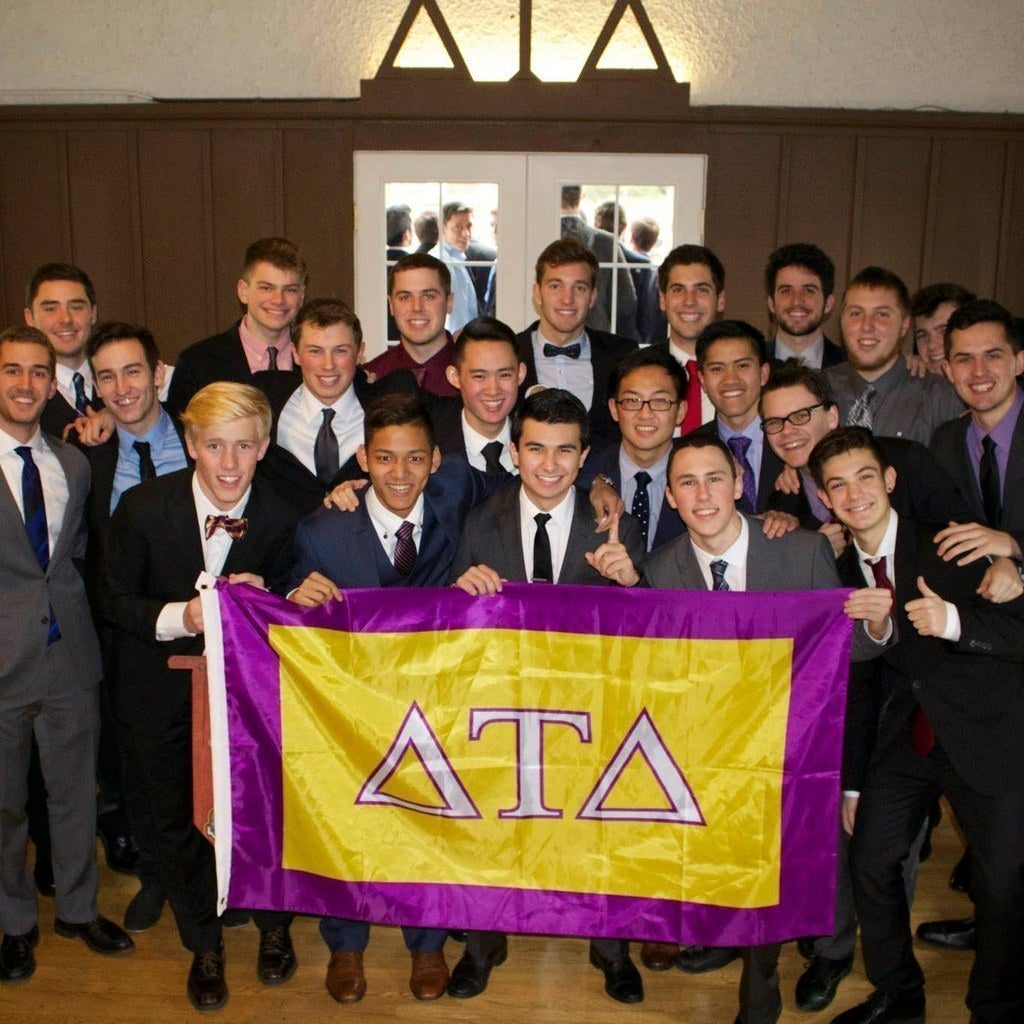 Delta Upsilon and Delta Tau Delta recently passed bylaws that would accept anyone who identifies as a man into their fraternity, The Oregonian reported.
Delta Upsilon voted to pass the bylaw when they were chartered as a full-fledged fraternity on campus in October 2015.
"As far as we know, we're the first chapter in the fraternity's history to do that," Delta Upsilon's president, Spencer Johnson, told BuzzFeed News on Friday.
Johnson said that when the executive board met to discuss who they would want to accept into the new chapter, they felt that the term "any man" could be worded better. The eight-member board decided that anyone who "thinks they are or identifies as a man" would be the right way to phrase the bylaw. When they brought the bylaw for a vote to the chapter, it was passed without dissent, Johnson said.
He said the newly-formed chapter did not make an official announcement about the law because, "We didn't think it should be special. It was just a common sense approach."
However, when Delta Tau Delta announced that they were accepting transgender men in January, Delta Upsilon joined them in the effort to push the conversation beyond the campus and motivate other Greek organizations to follow their example.
Delta Tau Delta has implemented a national non-discrimination policy for all their chapters to be "open to all men of superior character including transgender males," OregonLive reported.
Johnson said their chapter is also in touch with the national organization to pass the bylaw for all chapters.
So far, no transgender men have rushed either fraternity, but Johnson said they were reaching out to LGBT groups on campus.
Delta Tau Delta brothers were "thrilled," Alec Malnati, the president of the 90-member chapter, told the Oregonian. "There are people in the community who might not have a comfortable place, a social group where they fit in. I'm just really hopeful we can be that place for people."
Justin Shukas, the director of the Office of Fraternity and Sorority Life at the University of Oregon, told BuzzFeed News that both fraternities had taken "a great step" to expand their membership to include trans men.
Shukas said that while the university has no control over Greek organizations' membership policies, the administration would look at the membership criteria while selecting new organizations on campus. "When we look to bring in a new fraternity or sorority we will see whether they are inclusive of different gender identities and expression," Shukas said.
"Delta Tau Delta is among the first mainstream international fraternities to have redefined what it means to be man and a brother to include trans men," Shane Windmeyer, the founder of Campus Pride — a non-profit that works to create safe LGBT campuses — told BuzzFeed News. He called it a "positive move" but said there were challenges when it came to how they would put this policy in place and treat trans members.
Johnson said Delta Upsilon did not want a reputation of being exclusive. As the first "non-secret fraternity" with the motto "Justice, Our Foundation," Johnson said they don't want to be part of the norm.
"If someone says they're a man, then they are a man and this is place they can come to be better," he said.