Two Indian Women Gang Raped Twice Almost Exactly A Year After Brutal Delhi Rape
One of the victims died on New Year's Eve after she was allegedly set on fire by the rapists' friends.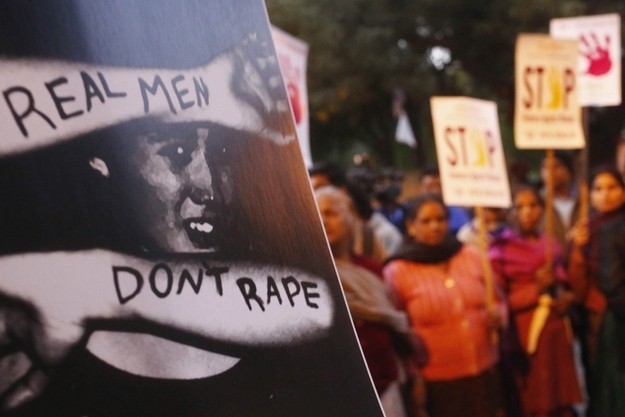 Almost exactly a year after a 23-year-old woman died after being brutally gang raped in Delhi, a 16-year-old girl from Kolkata died this New Year's Eve after she was allegedly set on fire by friends of the men who gang raped her twice last October.
She was pregnant at the time of her death. Recent news reports suggest she may have been only 12 years old according to her school records.
Last fall, the victim was raped by a group of six men in an abandoned house near her family's home in Kolkata. Her parents found her in a field the next morning. The next day her father, a taxi driver, took her to lodge a police report but on the way back she was allegedly kidnapped and gang raped by the same group of men in a taxi to teach her a lesson. She was found lying near a railway station.
On Dec. 23, the victim was hospitalized with 40 percent burns. Initial reports suggested she had doused herself in kerosene after enduring months of taunts and threats to her and her family who were forced to move out of their home.
However, she later gave a statement naming two men, known to the rapists, who set her on fire.
She died on Dec. 31, two days after the first death anniversary of the 23-year-old Delhi gang rape victim.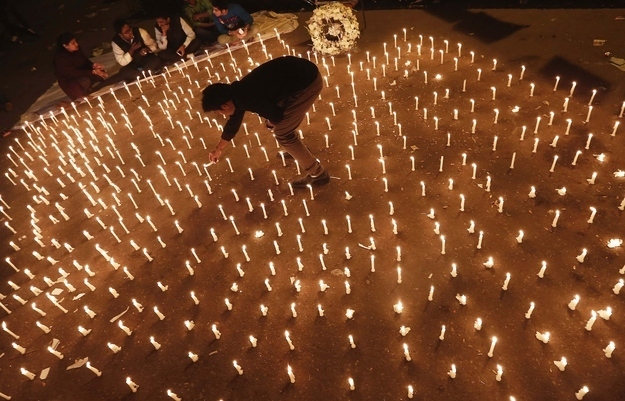 In another horrific incident, a 20-year-old woman from the southern state of Tamil Nadu was gang raped by two different groups of men within the span of a few hours on Christmas Eve; a week after New Delhi held vigils marking the date when India's most infamous gang rape took place.
The woman, who works in a computer company, was first gang raped by a group of three men in the port city of Karaikal which she was visiting with a relative.
After she was dumped by the group and while she desperately tried to contact her relative, another group of seven men spotted the woman and abducted her. They let her go after six of them took turns raping her.
The two unrelated gangs raped the 20-year-old for over three hours.
Police have arrested a total of 14 people in relation to the case.