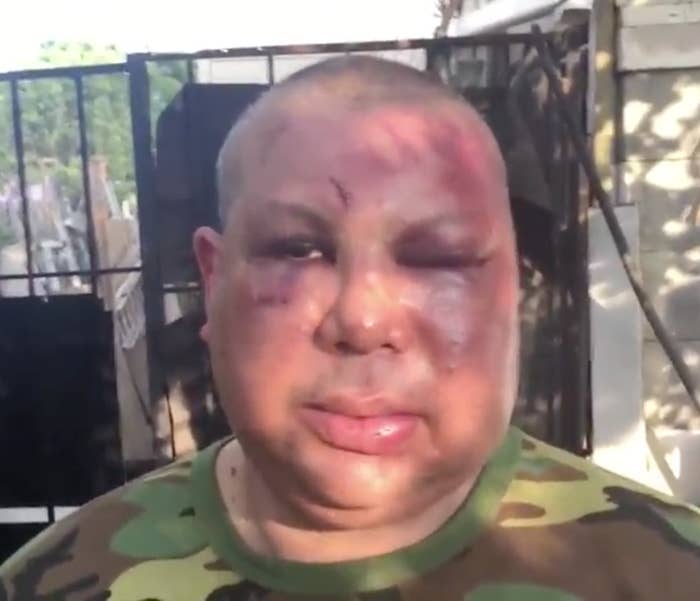 Two rookie police officers in New Orleans were fired Wednesday after they allegedly beat up a Latino man and called him a "fake American."
Spencer Sutton and John Galman were arrested and charged with simple battery following the incident that occurred at a bar on Tuesday when the two former New Orleans Police Department officers were off duty. They pleaded not guilty to charges after a court hearing on Wednesday. Their bond was set at $1,500 each.
An ongoing police investigation will determine whether they will face more serious charges. A police and FBI task force is "actively looking into whether this case meets the elements of a potential civil rights violation," an NOPD spokesperson told BuzzFeed News.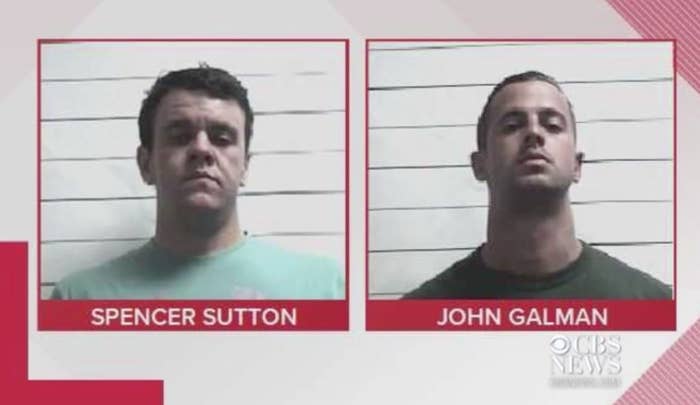 The two white officers had graduated from the police academy in December 2017 and were in a probationary employment period, the NOPD said.
The victim, George Gomez, was hospitalized with severe injuries after the incident, police said. He has since been released.
Gomez, 36, told reporters that the confrontation began over the military camouflage clothes he was wearing at the bar.
"They didn't like the way that I was dressed," Gomez, whose face was covered with cuts, bruises, stitches, and swellings, told the New Orleans Advocate.
"They kept telling me I was not an American citizen and I was a 'fake American,'" Gomez said.
Gomez told the Advocate that he was a US native who was raised in Honduras and returned to live in New Orleans.
According to Gomez, the two men also questioned him about whether he served in the military. He told them he had served with the Louisiana National Guard, but he said they were not satisfied with his responses.
Galman began the argument over Gomez's military records, according to court records obtained by the Advocate. Galman also struck Gomez with "an opened hand and fist," while Sutton also delivered blows, the records said.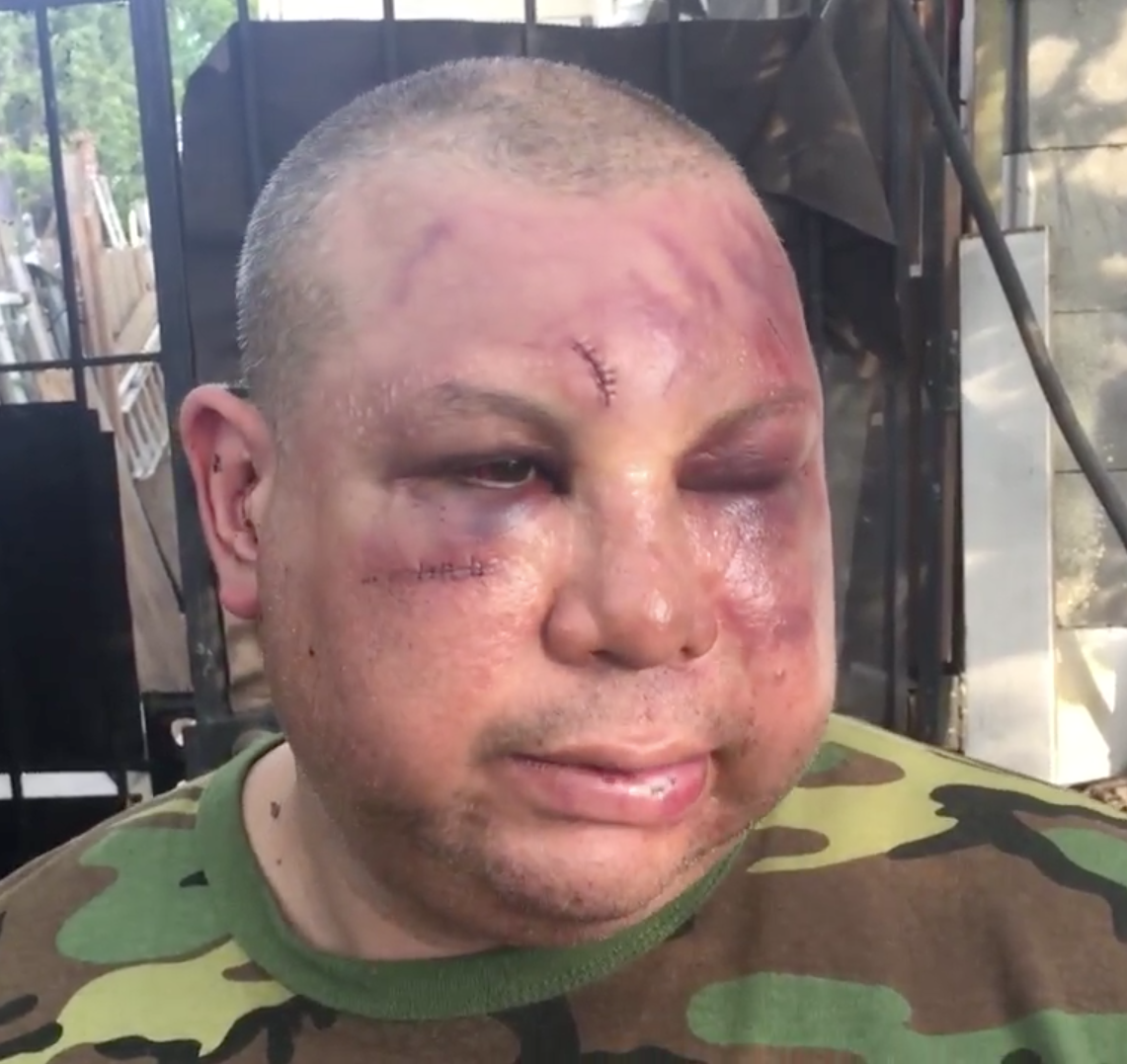 A spokesperson for the Louisiana National Guard told BuzzFeed News Friday that Gomez served for five years as a "cannon crew member." He enlisted in 2009 and was discharged in 2014, the spokesperson said.
Gomez said the two men continued to harass him outside the bar despite telling them that he was not interested in engaging with them. He said that he eventually walked home from the bar and tried to leave his house again. But when he tried to leave, he got in his truck and the two men stopped him in the middle of the road.
When he got out of the car to confront them, he said that they told him, "'We are gonna kill you,'" Gomez said in an interview with WWLTV. They then began beating him, he said.
"It was a violent fight," Gomez said. "It just took me by surprise."
Gomez said that he tried using his walking cane to ward them off but that he was unable to defend himself.
Sutton later told investigators he did not remember what happened during the incident, according to court records.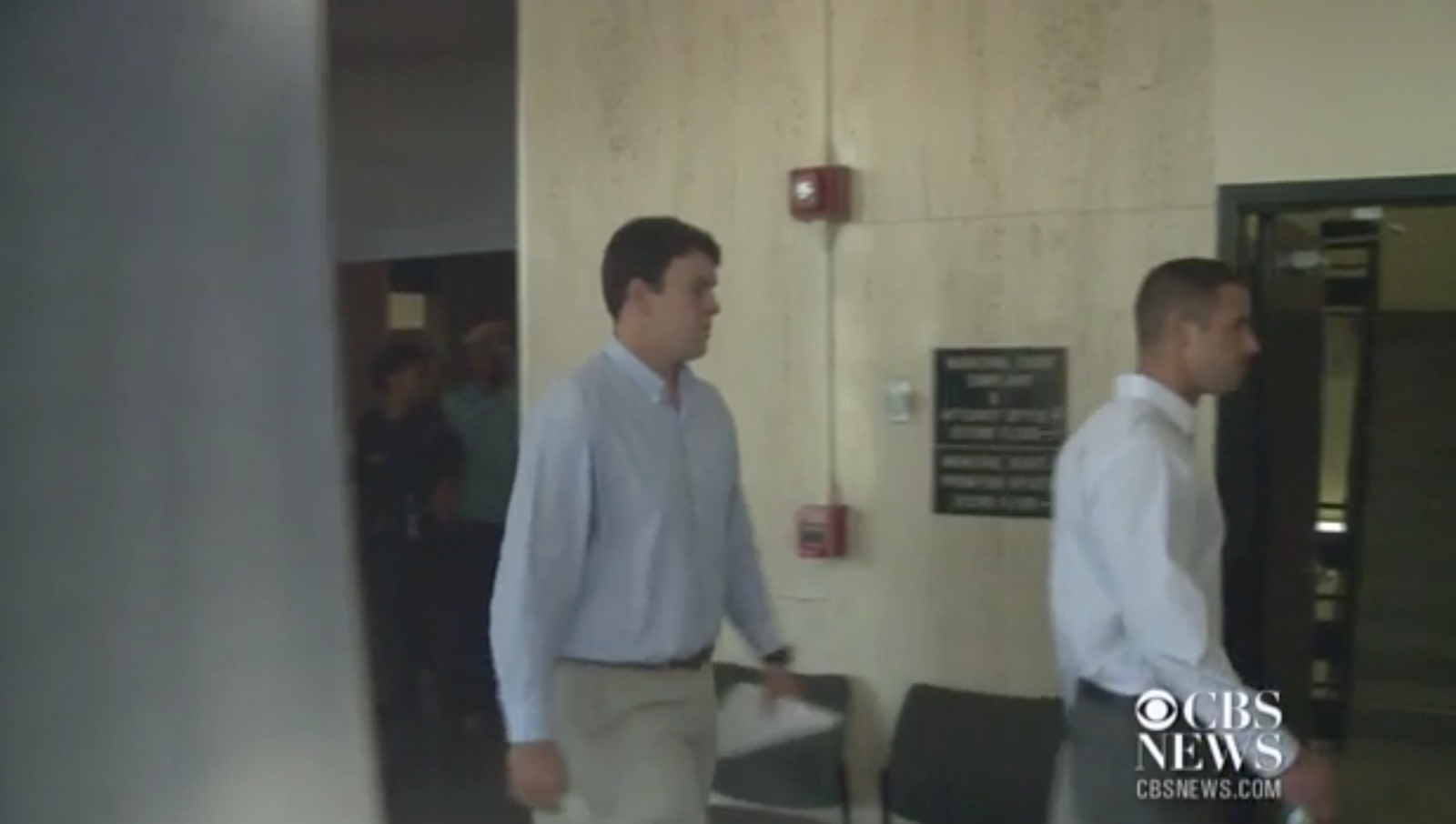 Multiple videos and eyewitness accounts "clearly demonstrates that our officers were the aggressors in this incident," NOPD Superintendent Michael Harrison said in a statement. "Members of our department are expected to comply with the law and adhere to the highest standards of professional conduct, whether on- or off-duty," Harrison said.
Galman's attorney, Claude Schlesinger, told the Advocate on Tuesday that his client said Gomez was the aggressor and had waited for the officers to leave the bar before confronting them.
Schlesinger did not immediately respond to BuzzFeed News' request for comment.
The president of the New Orleans City Council, Jason Williams, released a statement apologizing to Gomez for the two officers' "despicable, repulsive racist acts of violence."

He described Gomez as "a good and kind man" and called him a patriot and a veteran. "I am sorry for the pain and anguish that has been inflicted on you," Williams said in his apology to Gomez.
The council president said he would look into the background searches conducted on the two former officers.
"Those two officers do not represent the dedicated hardworking men and women of the NOPD. What they did disparages them and us as a city. Mr. Gomez, again on behalf of the City of New Orleans, I am sorry and thank you for the service to our country," Williams said.