A man suspected of destroying President Donald Trump's star on the Hollywood Walk of Fame is in custody after turning himself in, a Los Angeles Police Department official told BuzzFeed News.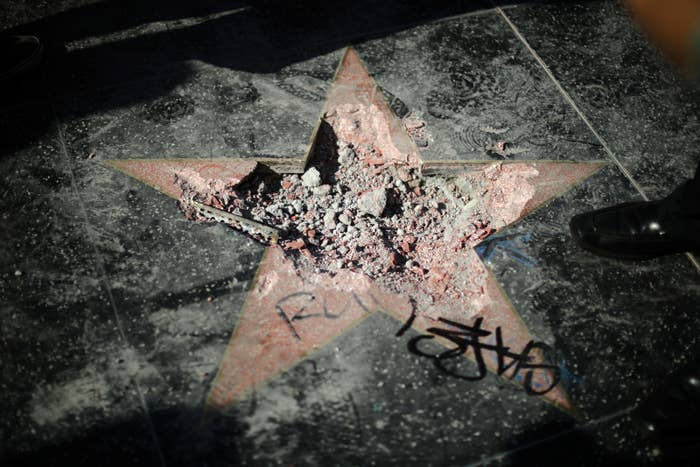 The suspect was identified as 24-year-old Austin Clay, the LAPD said. He was booked for felony vandalism.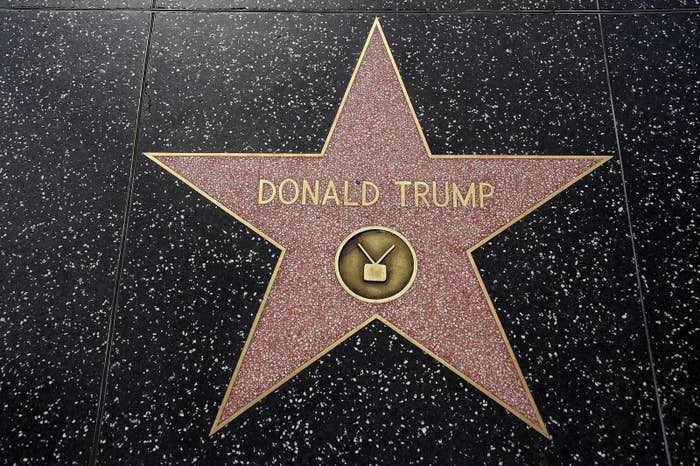 The LAPD did not provide further details about Clay.
"Damaging any #WalkofFame star will result in arrest and prosecution," Cory Palka, the commanding officer of LAPD's Hollywood division, said in a tweet.
The suspect allegedly used a pickax that he carried in a guitar case to smash the star in pieces early Wednesday morning, NBC News reported.
The pickax was left at the scene.
"[The star] is totally smashed," the LAPD official told BuzzFeed News. "It's completely dug out from the ground."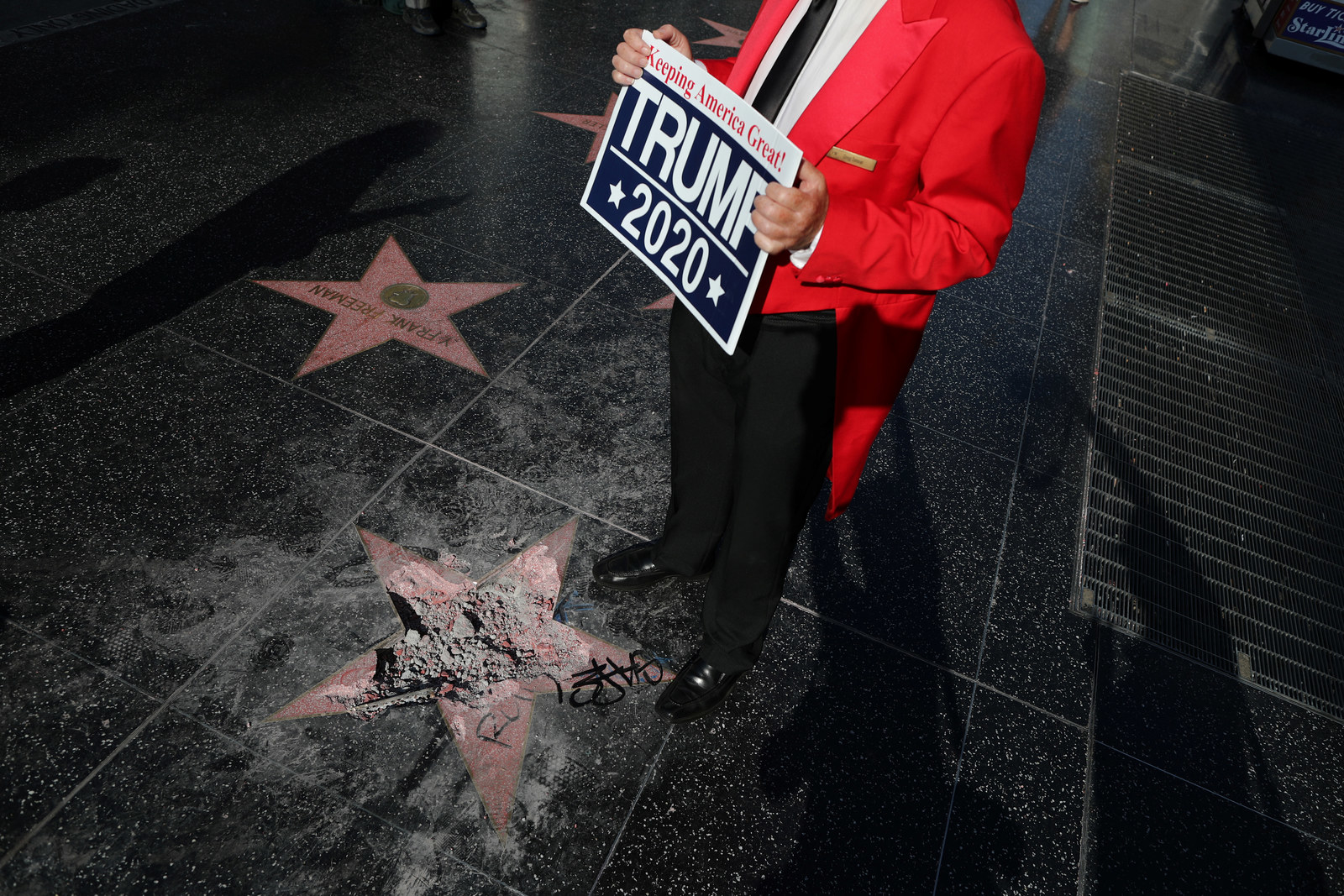 David Palmer, a man who witnessed the vandalism, told NBC4, "I'm like, 'Why are you hitting that star? What did Donald Trump do to you?'"
Palmer said the suspect went around the corner and left.
Trump's star has been vandalized before. In October 2016, a man dressed as a city construction worker smashed the then–president-elect's star using a sledgehammer and a pickax.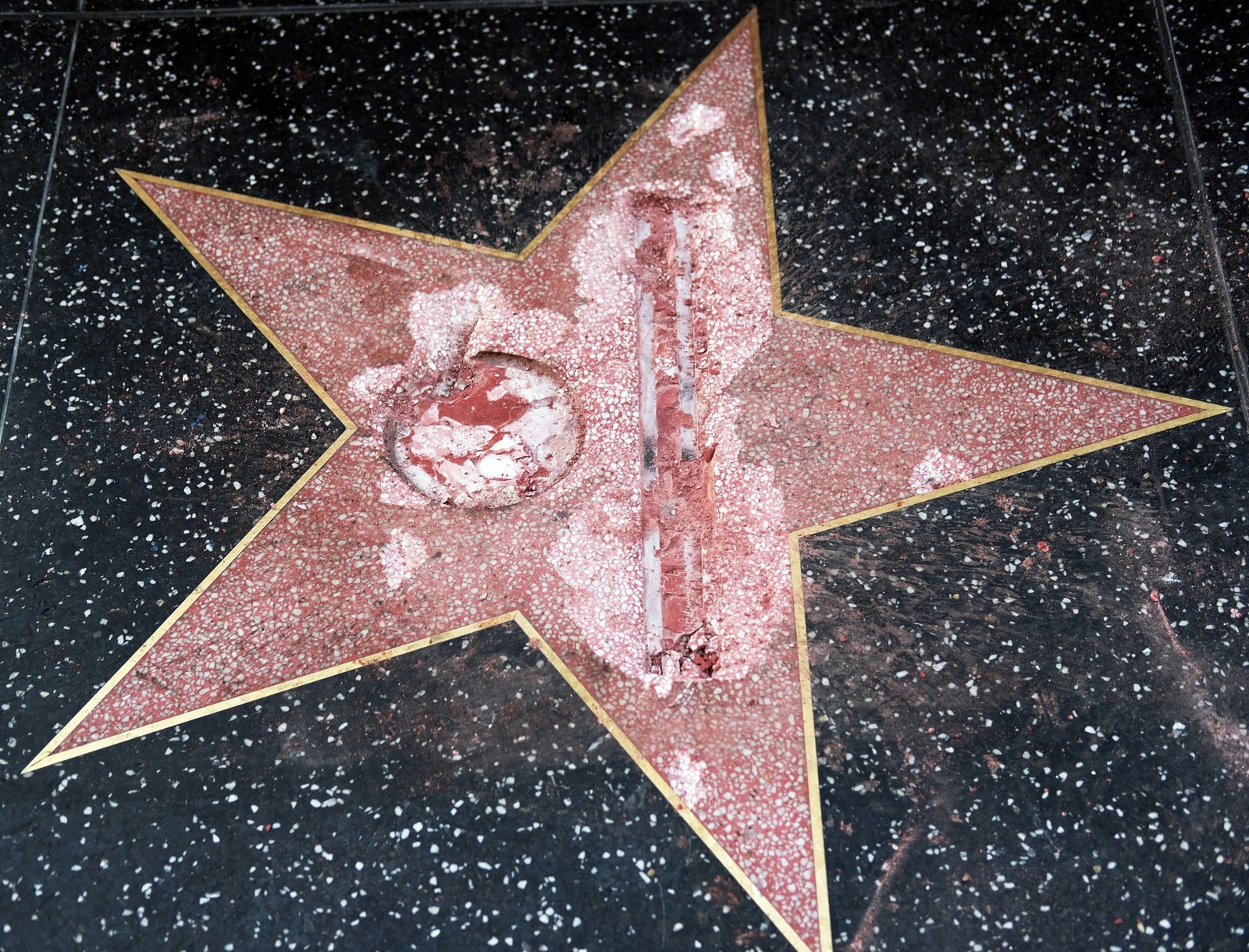 James Lambert Otis was charged with felony vandalism and sentenced to three years of probation and community service. He was also ordered to pay a fine.
The Hollywood Chamber of Commerce, which is responsible for the Walk of Fame, did not immediately respond to BuzzFeed News' request for comment.
In the past, Trump's star has been defaced with dog poop, a mute symbol, and a backward swastika. In July 2016, an LA artist built a barbed wire wall around the star to mock Trump's plan of building a wall between the US and Mexico.
The star was dedicated to Trump in 2007 after the success of his show, The Apprentice.