Several NFL players protested against racial injustice during the national anthem at NFL preseason games Thursday night, prompting President Donald Trump to resume his fury against them on Twitter.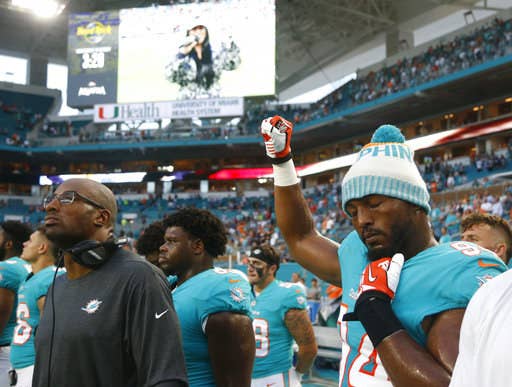 Trump — who has previously called for the NFL to fire players who kneel during the national anthem — said that the players were outraged by "something that most of them are unable to define."
But that is just not true.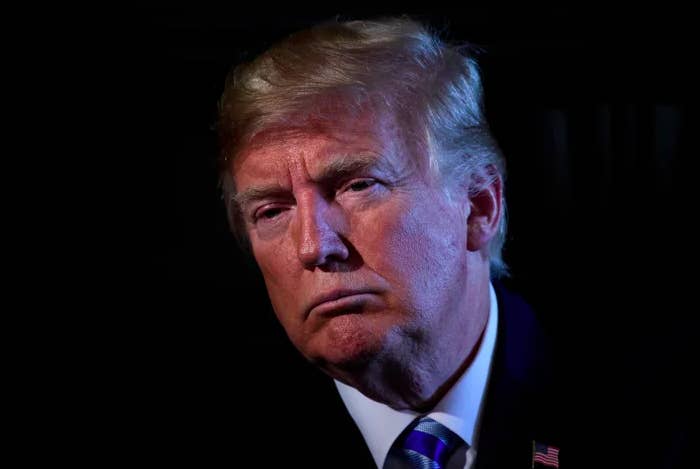 Since 2016, NFL players — starting with the San Francisco 49ers' Colin Kaepernick — have made it clear that they are protesting against racial inequality in the US.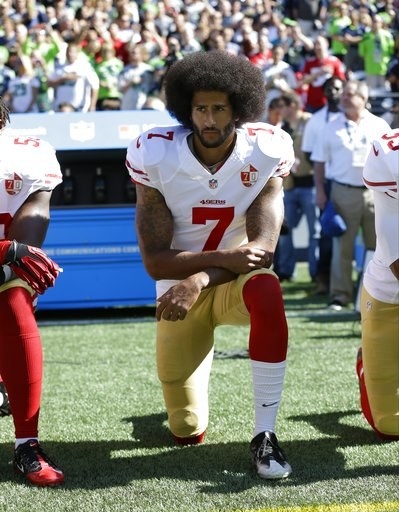 In August 2016, Kaepernick spent more than 18 minutes explaining why he kneels during the national anthem.
"People don't realize what's really going on in this country," he said. "There are a lot of things that are going on that are unjust. People aren't being held accountable for. And that's something that needs to change. That's something that this country stands for freedom, liberty and justice for all. And it's not happening for all right now."
He then specified that one of the reasons for his protest was police brutality against black people.
"There is police brutality," Kaepernick said. "People of color have been targeted by police. So that's a large part of it and they're government officials. They are put in place by the government. So that's something that this country has to change."
The Philadelphia Eagles' Malcolm Jenkins — who raised his fist during Thursday's preseason game — has also been an outspoken advocate for racial equality and reforming the criminal justice system in the US.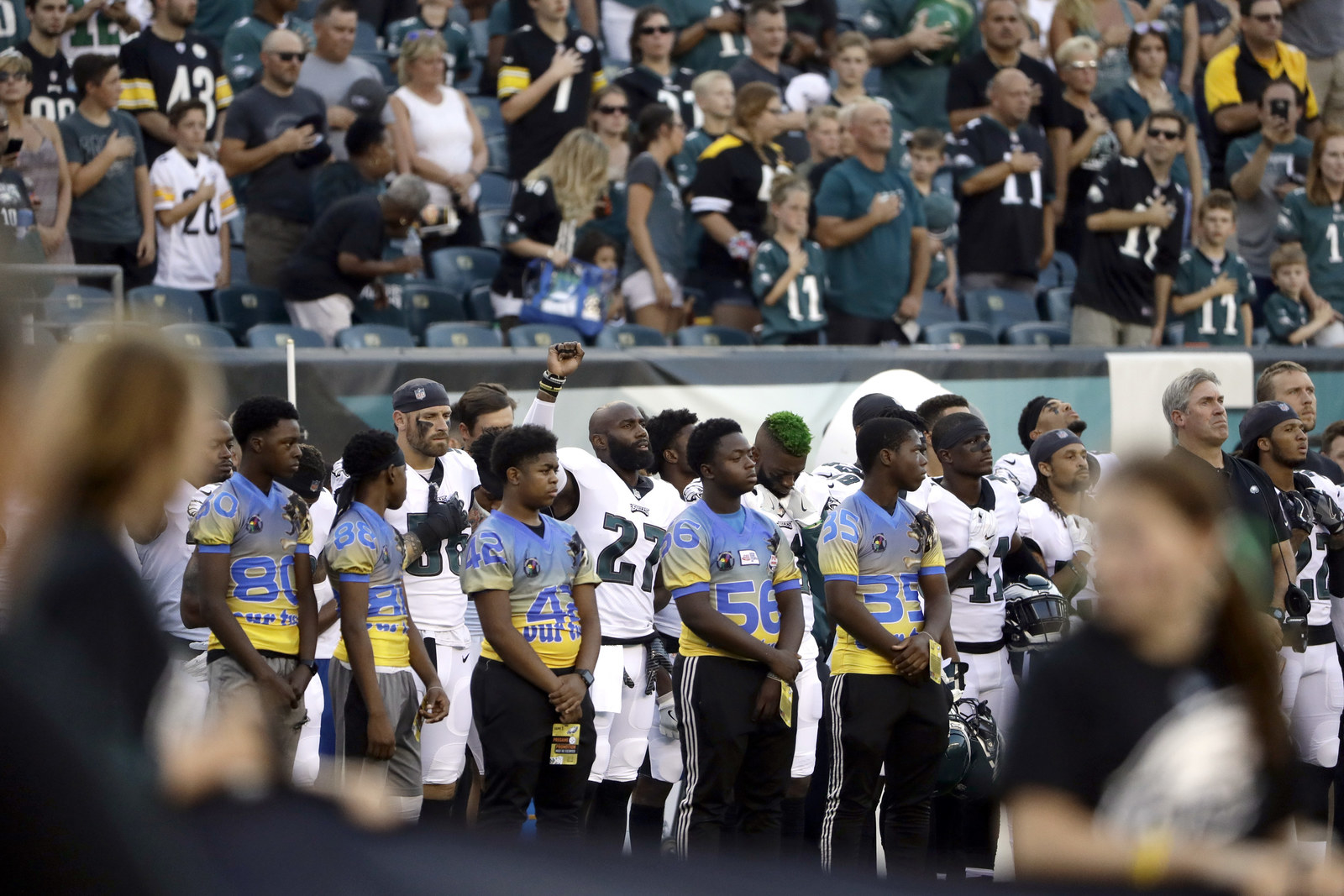 Jenkins has said in interviews that he protests during the national anthem to "continue the conversation about social injustice and keep that relevant in the minds of America."
Jenkins had stopped protesting in 2017 after the NFL pledged $100 million to social justice organizations but resumed his protest this year after the NFL announced a policy mandating that players stand respectfully during the anthem or sit in the locker room.
"I think it's important that we continue to keep this conversation going, that we don't let it get stagnant," he told NBC Sports after protesting at a game in August.
The Miami Dolphins' Robert Quinn — who raised his fist during the national anthem at Thursday night's game — later told a reporter, "It is a free country and I'm just holding a fist up for unity."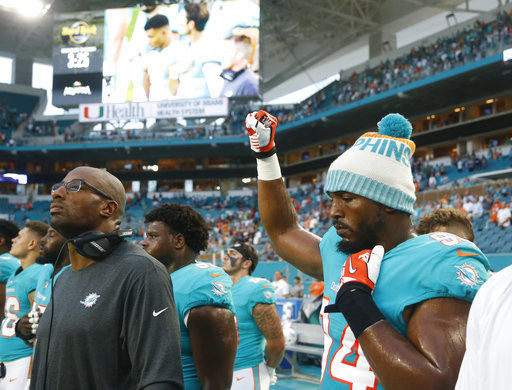 "This is about creating awareness," Quinn told the Sun Sentinel after the game. "I've been doing this for a long time now. … This isn't a responsibility. It's something I'm passionate about."
The Miami Dolphins' Kenny Stills — who has been protesting during the national anthem since 2016 and who took a knee during Thursday's game — says on his website: "We were not protesting the national anthem. We were actively working to create a conversation regarding police brutality and the race issues that plague this country."
In the past, other players have also been vocal about their reasons for protesting.
In 2017, the Seattle Seahawks said in a statement that they would not participate in the national anthem as a protest against "the injustice that has plagued people of color in this country."
On Friday, Trump told the protesting players — some of whom kneeled, raised fists, or waited in the locker room during the anthem on Thursday — to "Be happy, be cool!"