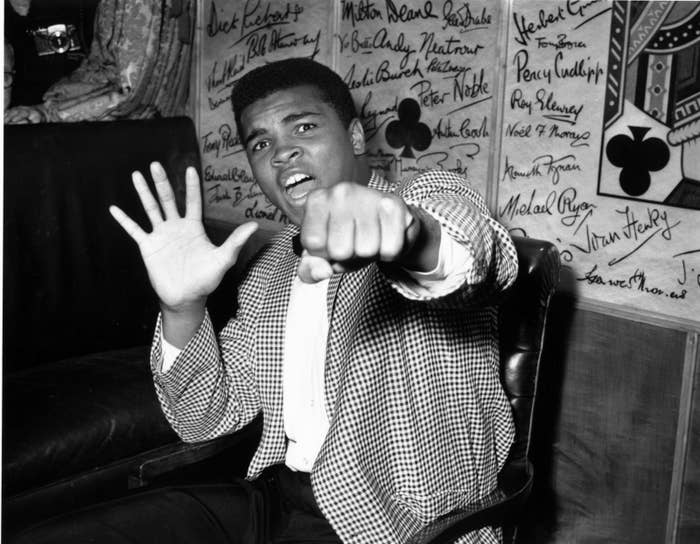 President Trump on Friday said he was "seriously" considering a posthumous pardon for boxing legend Muhammad Ali — even though Ali's family says he doesn't need it.
In 1967, Ali was convicted of draft evasion for refusing to go to the Vietnam War based on his religious principles as a Muslim. Ali was sentenced to five years in prison, fined $10,000, and banned from boxing for three years during his prime.

"The power to pardon is a beautiful thing," Trump told reporters on Friday. "You got to get it right. You've got to get the right people. I am looking at Muhammad Ali."

Trump's interest in Ali is ironic, to say the least. Ali at the time was one of the most recognized athletes in the world, and his refusal to be drafted and his vocal protests of the war made him both a "national pariah" — as the Atlantic wrote — and a symbol of government resistance.
"My conscience won't let me go shoot my brother, or some darker people, or some poor hungry people in the mud for big, powerful America," Ali said at the time. "And shoot them for what? They never called me nigger, they never lynched me, they didn't put no dogs on me, they didn't rob me of my nationality, rape and kill my mother and father. … Shoot them for what? How can I shoot them poor people? Just take me to jail."

Today, Trump has repeatedly lambasted NFL players who kneel, sit, or otherwise protest during the national anthem as a way to demonstrate against police brutality, using the controversy he stokes to turn the players into national pariahs and drive a cultural wedge into the country.
"You have to stand proudly for the national anthem or you shouldn't be playing, you shouldn't be there. Maybe you shouldn't be in the country," Trump has said.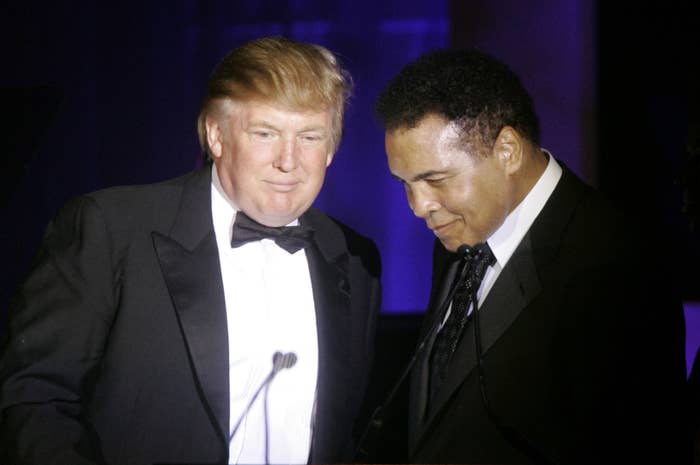 Ali argued that as a black Muslim he was a conscientious objector and should be exempted from the draft.
Trump, while discussing the possible pardon, pointed to Ali's unpopularity in the country because of his anti-war stance.
"He went through a lot... He was not very popular then. His memory is very popular now," Trump said.
Ali's attorney, Ronald Tweel, told BuzzFeed News Friday that Ali doesn't need a pardon because his draft-evasion conviction was overturned by the US Supreme Court in 1971.
In a statement issued on behalf of Ali's family, Tweel said: "We appreciate President Trump's sentiment, but a pardon is unnecessary. The US Supreme Court overturned the conviction of Muhammad Ali in a unanimous decision in 1971. There is no conviction from which a pardon is needed."
After he was convicted, Ali appealed to the Supreme Court to overturn his conviction based on his religious beliefs. In a unanimous vote, the court overturned it.

Tweel told BuzzFeed News on Friday that Ali's widow, Lonnie Ali, made him "tone down" the statement he issued to media outlets responding to Trump's pardon. Tweel said that he had a "harsher feeling" about Trump's proposed pardon.
"I'm not speaking for the family or Lonnie or Muhammad, but as Ali's lawyer for 30 years, this shows [Trump's] knowledge of American history and his lack of knowledge of laws and the Constitution," Tweel said. "That's just my personal opinion."
"He has no conviction," Tweel added. "When Trump said he was going to pardon him...a pardon requires a conviction. There is no conviction. There is no need for a pardon of anything because Muhammad doesn't have a conviction."
Responding to whether Trump's desire to grant a posthumous pardon to Ali was merely symbolic, Tweel said that "as a lawyer, you know that you don't try and jump into the mind of another person and ascribe intent and motive."
Dennis Hutchinson, a professor at the University of Chicago School of Law and an editor for the Supreme Court Review, told BuzzFeed News that Trump's pardon for Ali would be a "gratuitous and empty gesture."

"There is virtually no need for a pardon because the conviction was effectively erased in a unanimous decision by the Supreme Court," Hutchinson said. "There is no conviction on the record. I don't see how it could be symbolic if there is no conviction."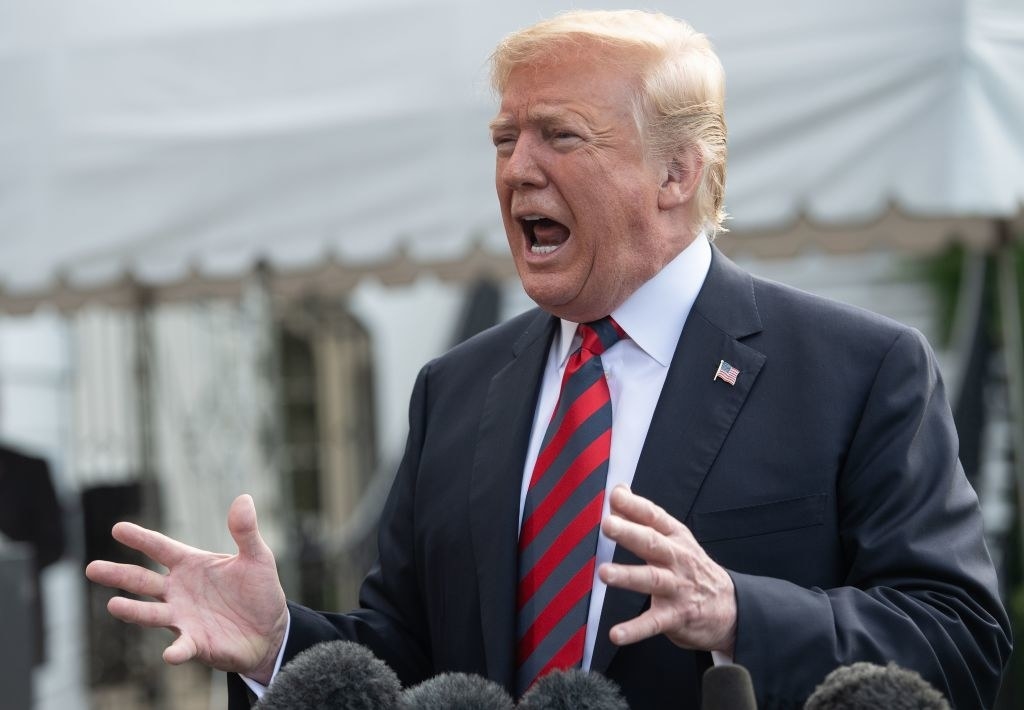 Trump, who has pardoned far-right commentator Dinesh D'Souza, controversial sheriff Joe Arpaio, and legendary boxer Jack Johnson, said that he was "thinking about Muhammad Ali." Trump reportedly enjoys his pardon power — he can use it unilaterally — and is considering many more recipients.

In his Friday conversation with reporters, Trump continued his attack on NFL players who refuse to stand for the national anthem as a form of protest against police brutality towards black men — but then said he might make them part of the pardon process.

"You have a lot of people in the NFL in particular, but in sports leagues, they're not proud enough to stand for our national anthem," Trump said. "I don't like that. What I'm going to do is I'm going to say to them instead of talk — it's all talk, talk, talk — we have a great country, you should stand for our national anthem. You shouldn't go in a locker room when our national anthem is played."
But then Trump said he was going to ask protesting players to send him recommendations of people who they believe should be pardoned because he felt that "that's what they're protesting."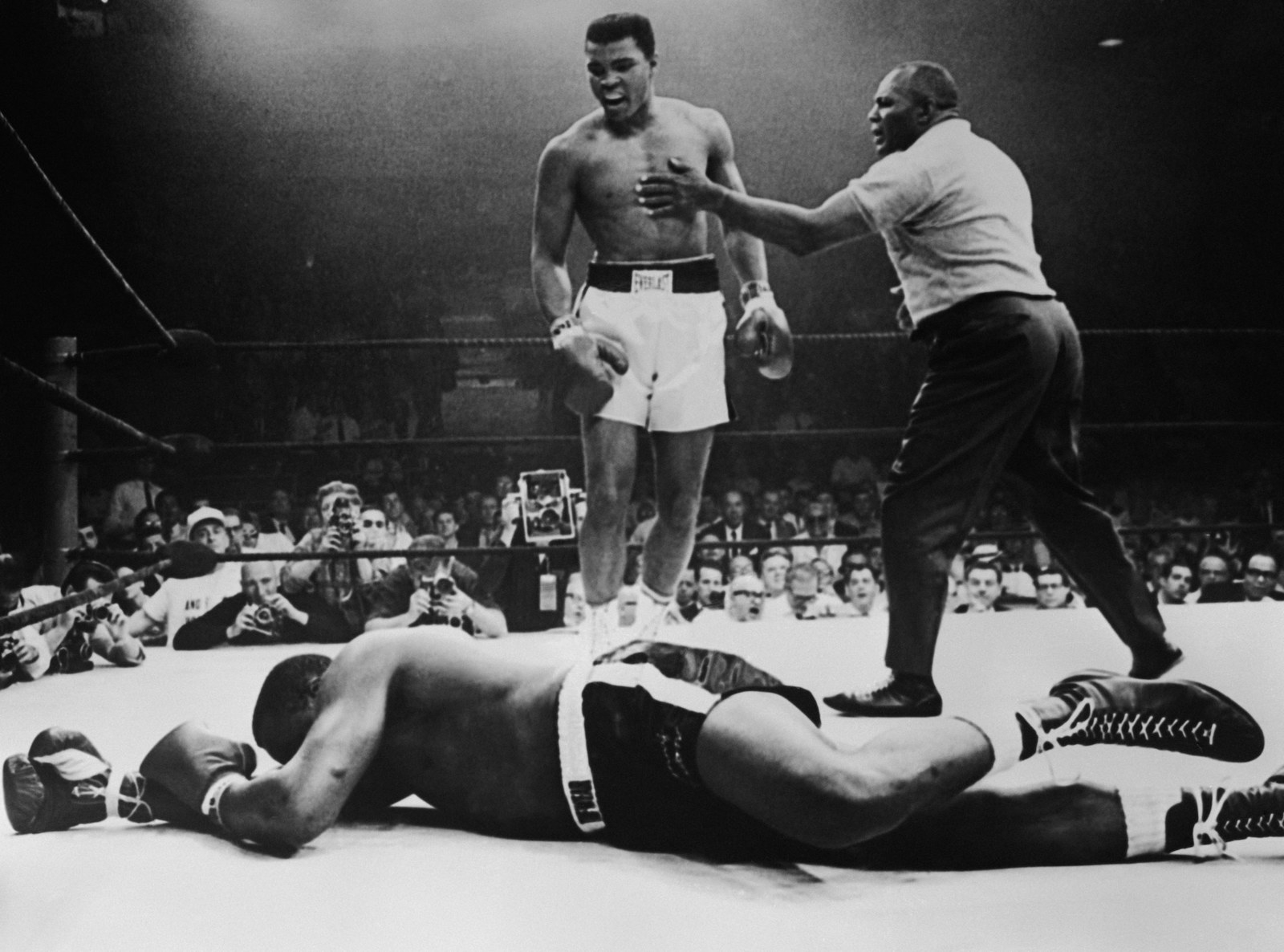 "People that they think were unfairly treated by the justice system. I understand that," Trump said. "I'm going to ask them to recommend to me people that were unfairly treated, friends of theirs or people they know about, and I'm going to take a look at those applications. If I find — if my committee finds they're unfairly treated, we will pardon them or at least let them out."
Trump added that pardoning "famous people" like Ali was "in one way easier and people find it fascinating."
He said he "would get more thrill out of pardoning people nobody knows."
He cited the example of Alice Johnson, a 63-year-old woman serving a life sentence for a first-time nonviolent drug offense. Trump granted Johnson clemency after he met with reality TV star Kim Kardashian West, who advocated on Johnson's behalf.
Trump said he had a list of 3,000 names that he was looking at for pardons, many of whom were "unfairly treated." The president said that he wasn't going to pardon O.J. Simpson.