President Trump on Monday falsely said Delta Air Lines and protesters were to blame for the the mass outrage and confusion at airports nationwide this weekend, which was actually sparked by his executive order temporarily banning citizens from seven Muslim-majority countries to the US and suspending the refugee program for 120 days.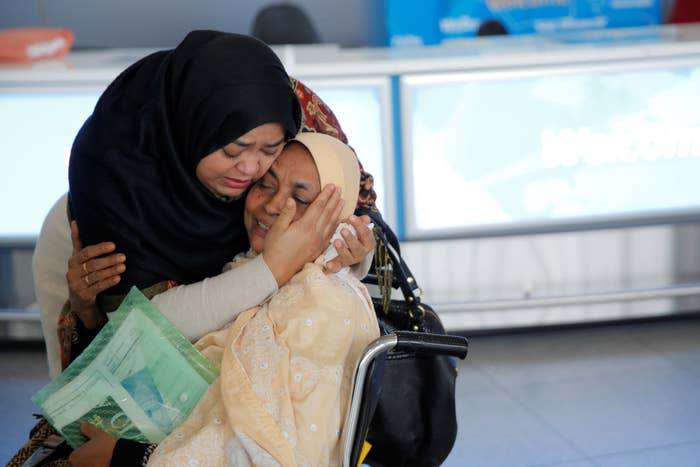 Trump blamed Delta's 5-hour system outage, peaceful protesters — and also, bizarrely, Sen. Chuck Schumer's "tears" — for the widespread chaos that erupted as travelers, immigration attorneys, airlines, judges, and custom officials struggled to interpret his executive order.
Let's unpack this. There was a Delta system outage that caused delays and led to 280 total cancellations — on Sunday evening into Monday, the airline said.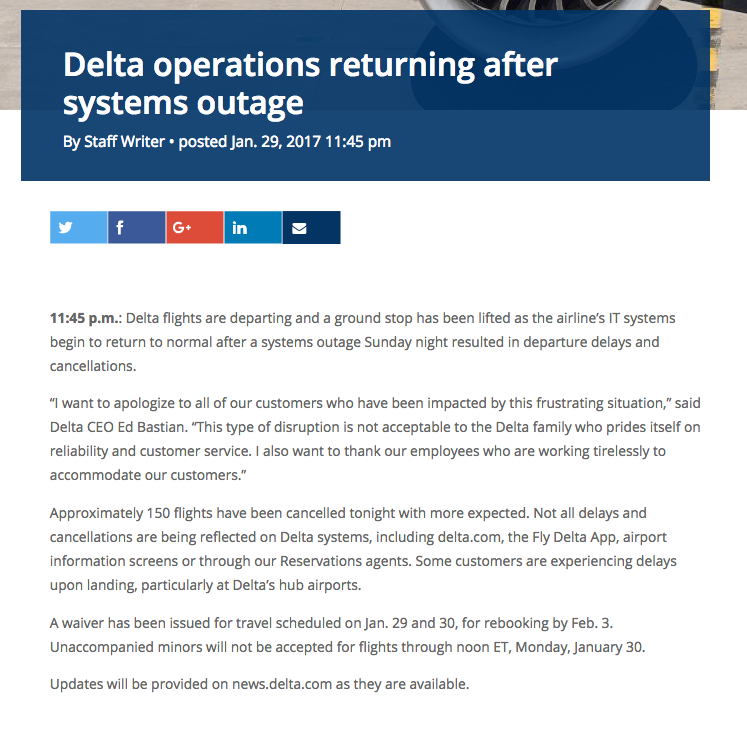 The confusion over Trump's executive order, however, began on Friday night. He signed the order before 5 p.m. ET and it went into effect immediately — shortly after, an Iraqi man who had risked his life working as an interpreter for US forces was among the first immigrants blocked at New York's JFK airport.
When attorneys for the Iraqi man asked Customs and Border Protection (CBP) officials who they could contact, one of the agents responded, "Mr. President. Call Mr. Trump," according to a lawsuit filed by the attorneys.
Reuters reported an exchange between two US lawmakers and a high-ranking border protection official over Iraqis detained at JFK, which also exemplified the confusion over the order.
When asked to clarify if the immigration ban prevented Iraqis from consulting with their lawyer, the border protection official said, "We are as much in the dark as everybody else."
Homeland Security staff were privy to the final details of the order only on the day that Trump signed it, sources told CNN, while Homeland Security Secretary John Kelly saw the details shortly before the order was finalized.
Trump's policy team also bypassed agencies like the Justice Department and Homeland Security who would have ordinarily provided operational guidance, according to CNN's report on the extent of the confusion within the administration.
The Department of Defense scrambled to identify Iraqis who should be exempt from the order, as Secretary of Defense Jim Mattis was not consulted before the order, defense officials told BuzzFeed News.
Passengers and families impacted by the ban — many were stranded at airports in the US and around the world — suffered long hours of uncertainty and anxiety as officials grappled with the order.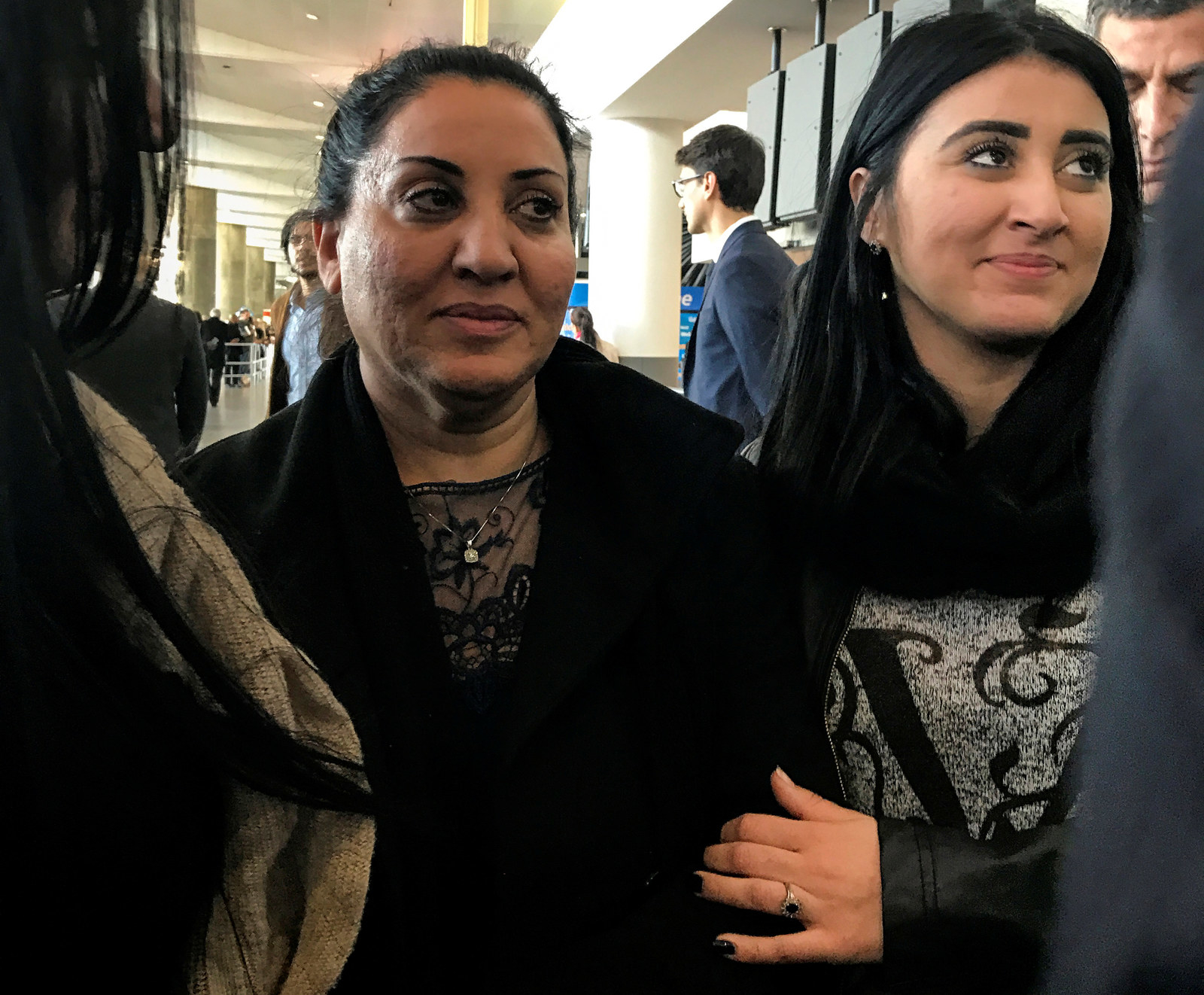 And Republican Senators John McCain and Lindsey Graham issued a joint statement saying, "It is clear from the confusion at our airports across the nation that President Trump's executive order was not properly vetted."
Trump also blamed protesters for the problems, even though protests outside at least 10 major airports were largely peaceful and were accommodated by city officials and airport security.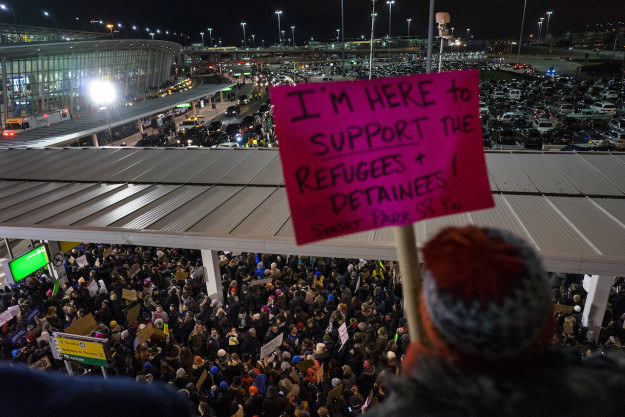 Finally, Trump blamed Sen. Chuck Schumer's "tears" for airport problems referring to the Democrat lawmaker's emotional speech on Sunday condemning Trump's ban as "mean spirited and un-American."