In case you somehow missed it, President Donald Trump and North Korean leader Kim Jong Un signed an agreement on Tuesday to establish new relations between the US and North Korea and bring "peace and prosperity" during their historic summit in Singapore.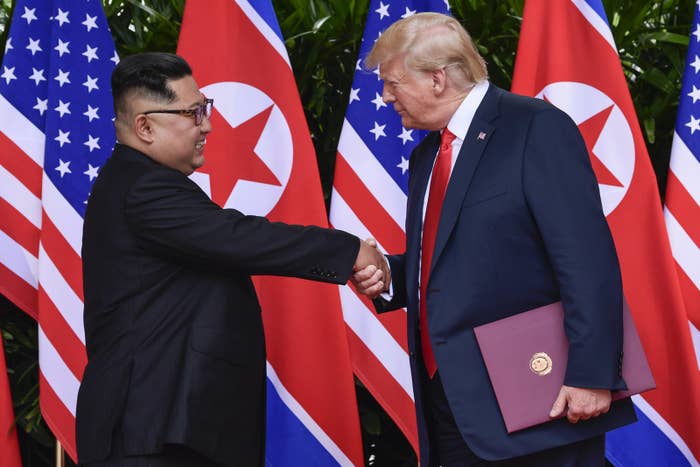 Naturally, when two world leaders with the... err... personalities of Trump and Kim meet face-to-face, some weird stuff is bound to happen.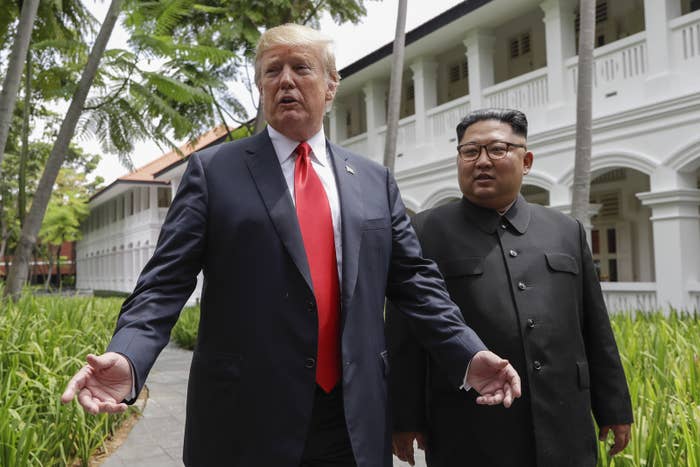 But possibly the weirdest thing to happen was Trump showing Kim a fake movie trailer on an iPad that starred the two of them as heroes destined to bring about world peace.
I. KID. YOU. NOT.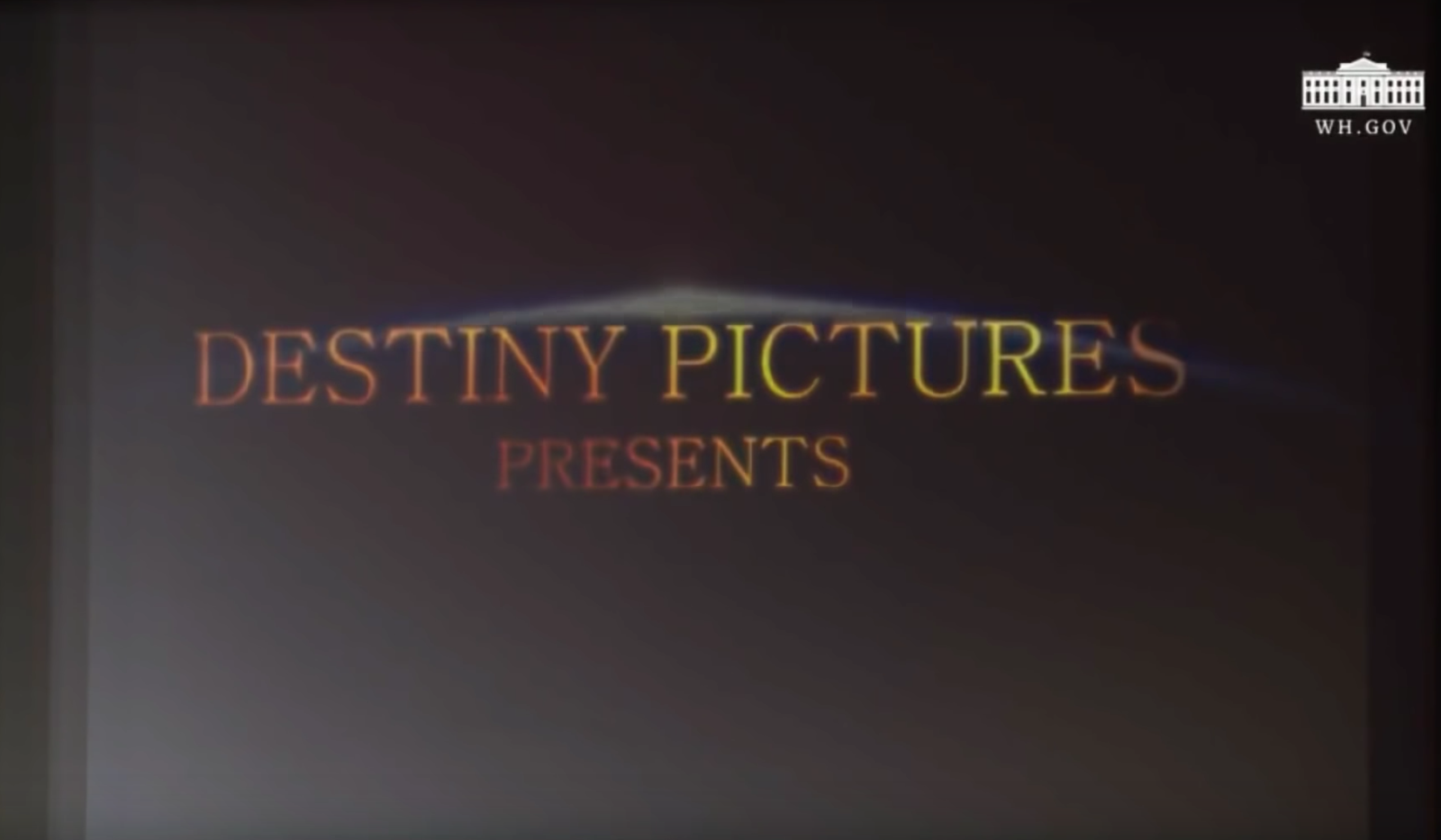 After the meeting, Trump told reporters that he had the trailer made to show Kim and eight members of the North Korean delegation during their meeting. The video was also shown to the media before Trump's press conference.
"We had it made up," Trump said. "I showed it to him today, actually during the meeting, toward the end of the meeting and I think he loved it."
Trump said that the other members of the delegation were "fascinated by it" and that it could "very well be the future."
"I showed it because I really want him to do something," the president said.
Dramatic male voiceover: ✅
Rousing background music: ✅
Studio vanity card: ✅
Montage of the wonders of the world followed by a ponderous question: ✅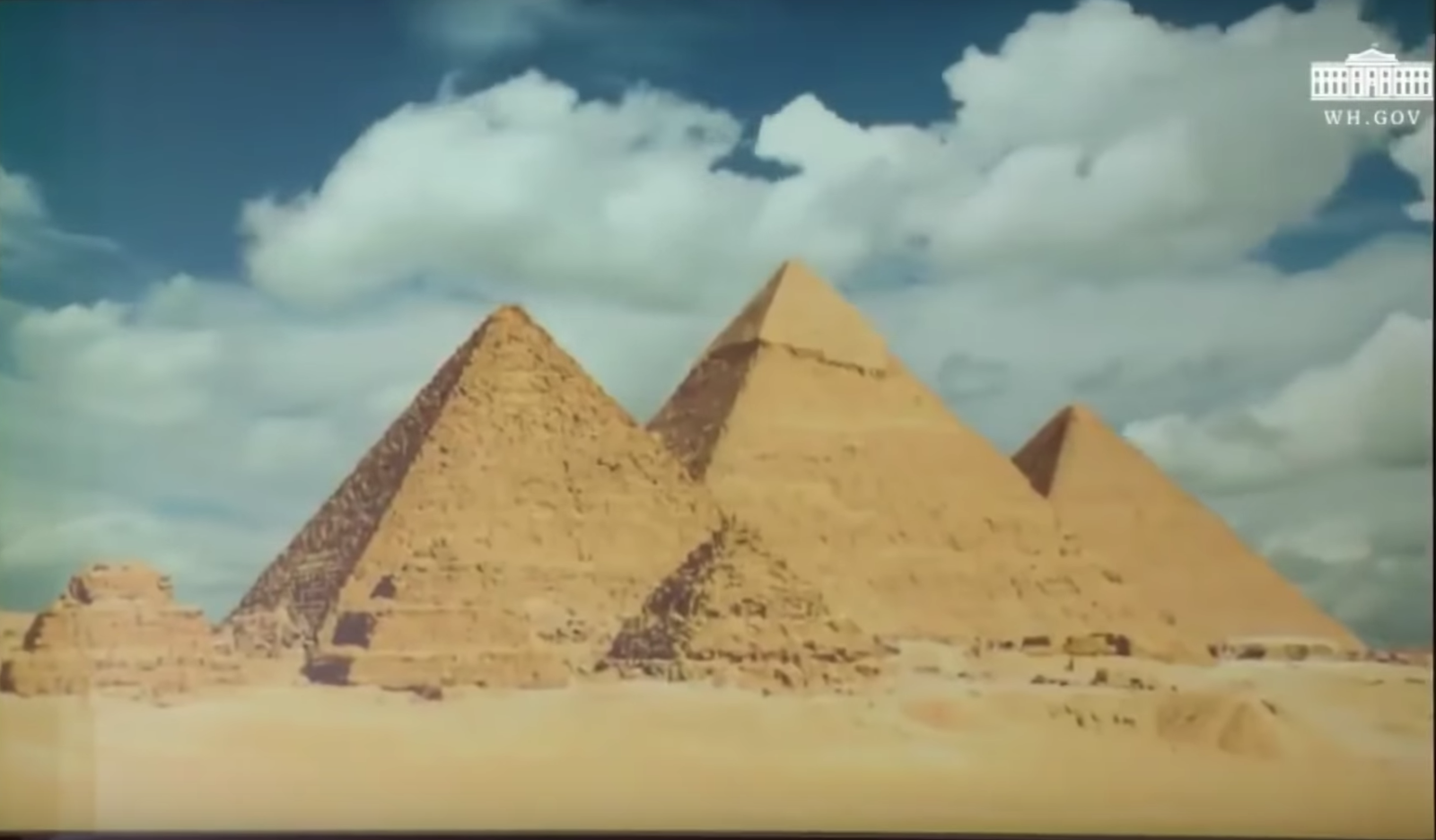 Narrator:
Destiny Pictures presents a story of opportunity. A new story, a new beginning. One of peace. Two men, two leaders, one destiny. A story about a special moment in time, when a man is presented with one chance which may never be repeated. What will he choose? To show vision and leadership? Or not?
Black and white footage to suggest dark tidings: ✅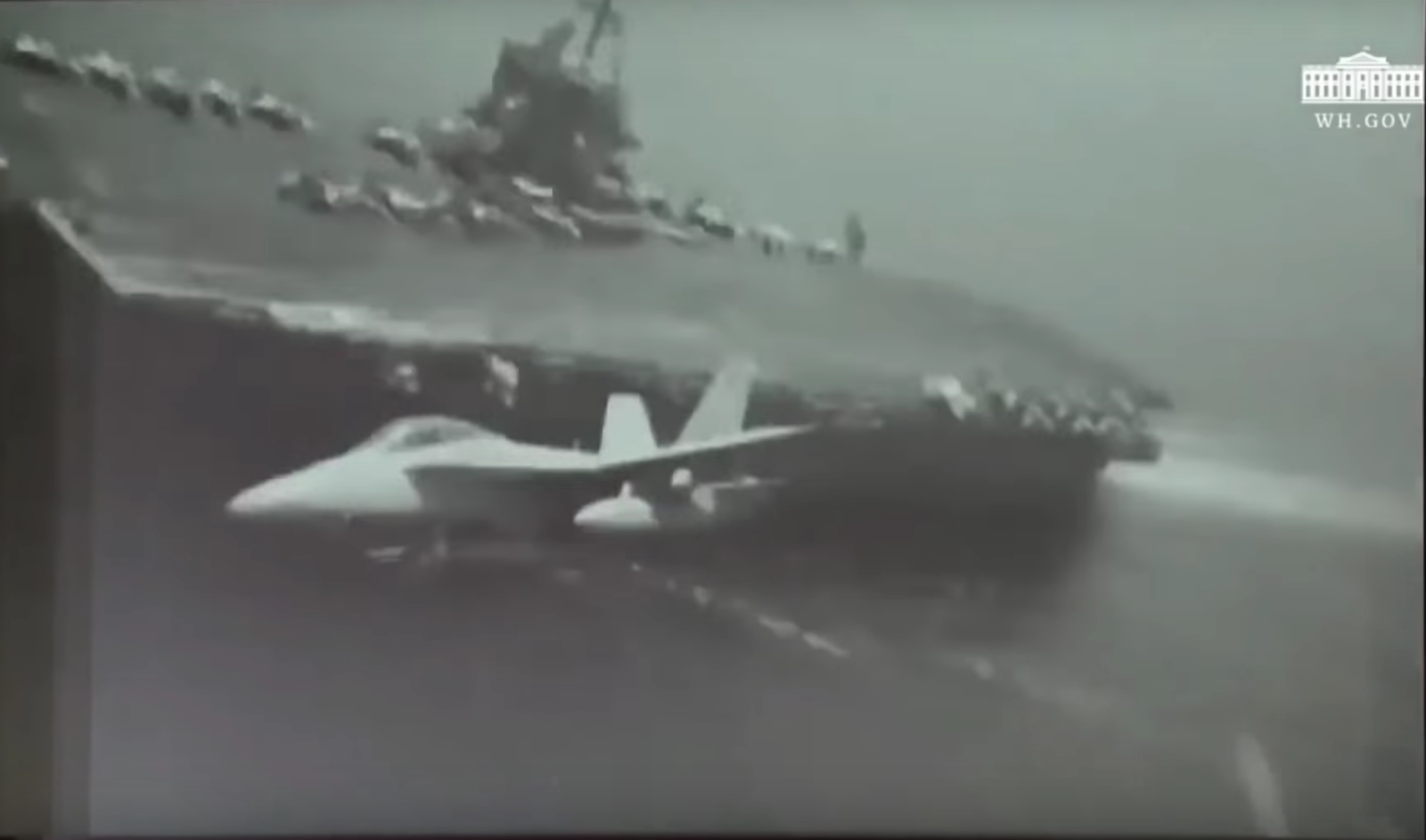 A literal countdown: ✅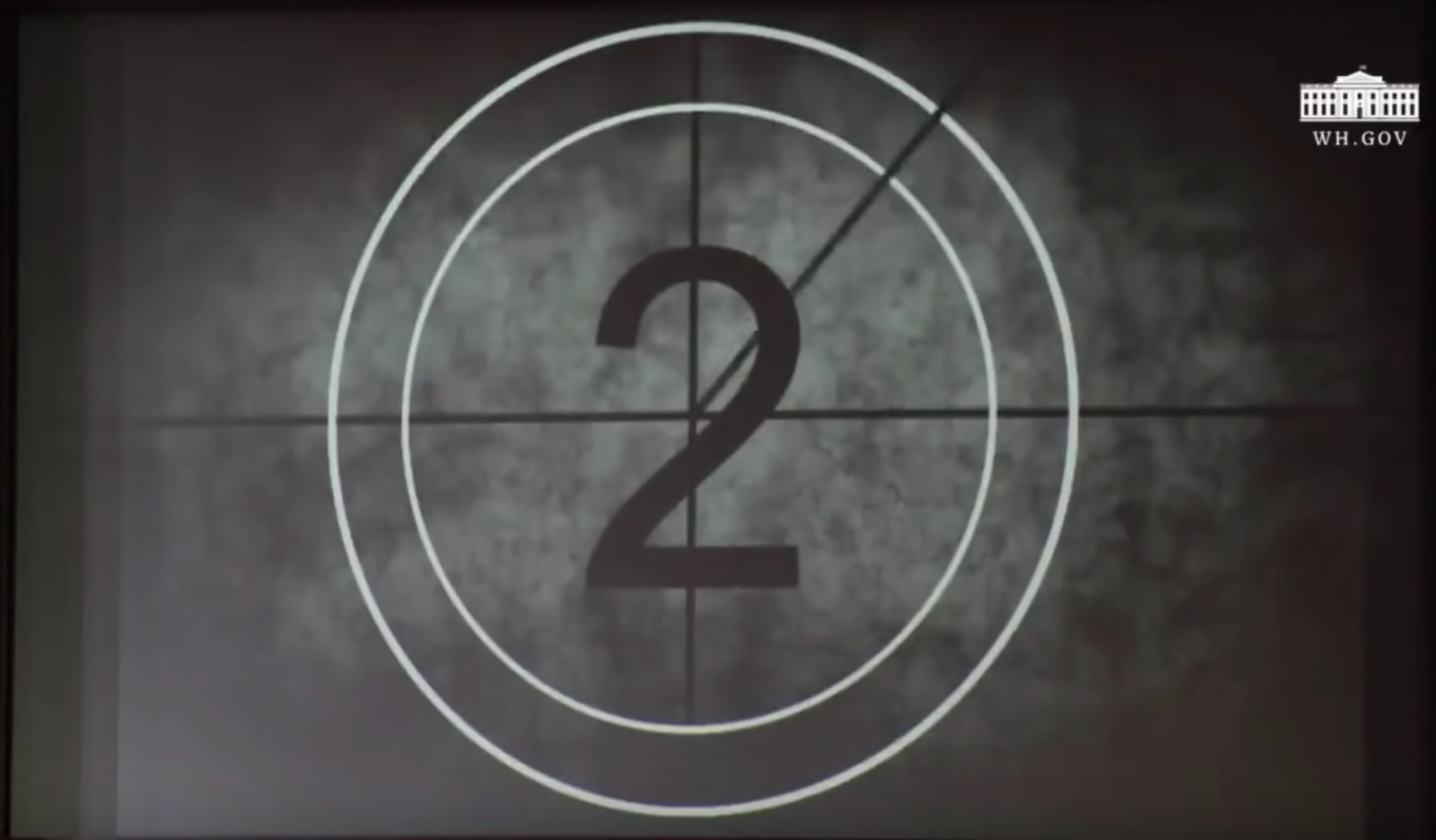 Shots of main characters looking hopeful and heroic: ✅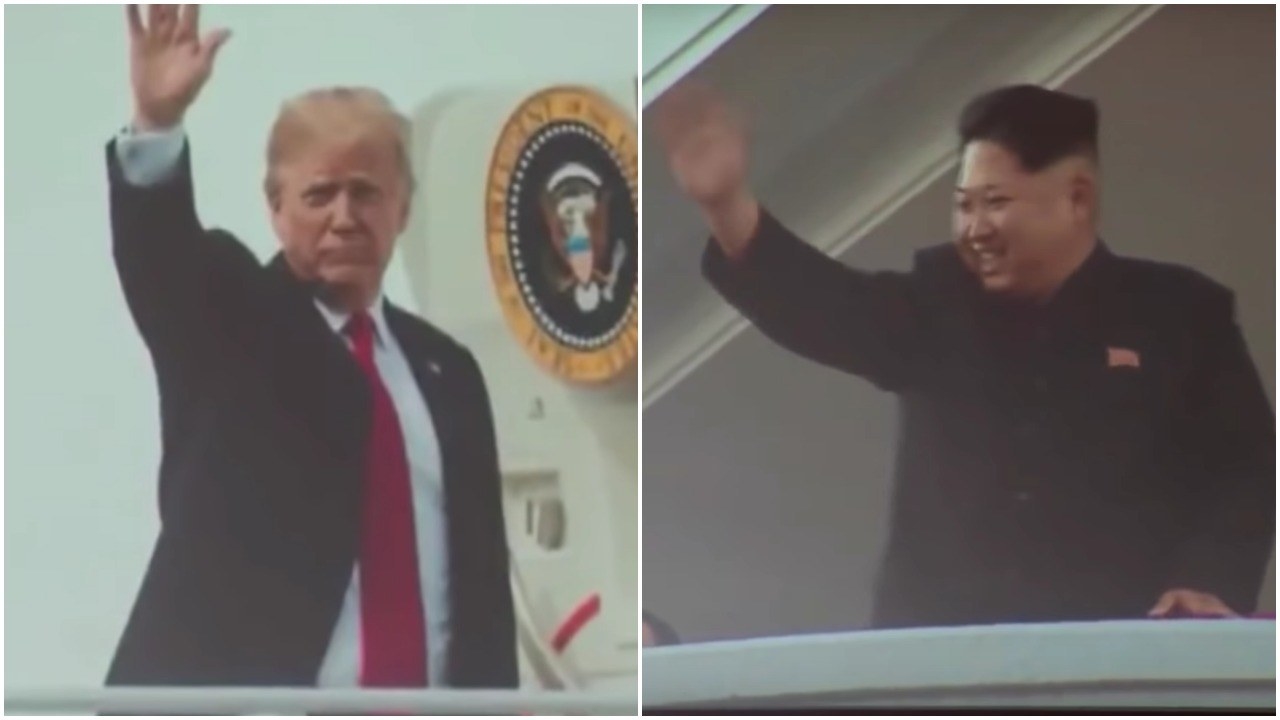 Mandatory shot of Times Square: ✅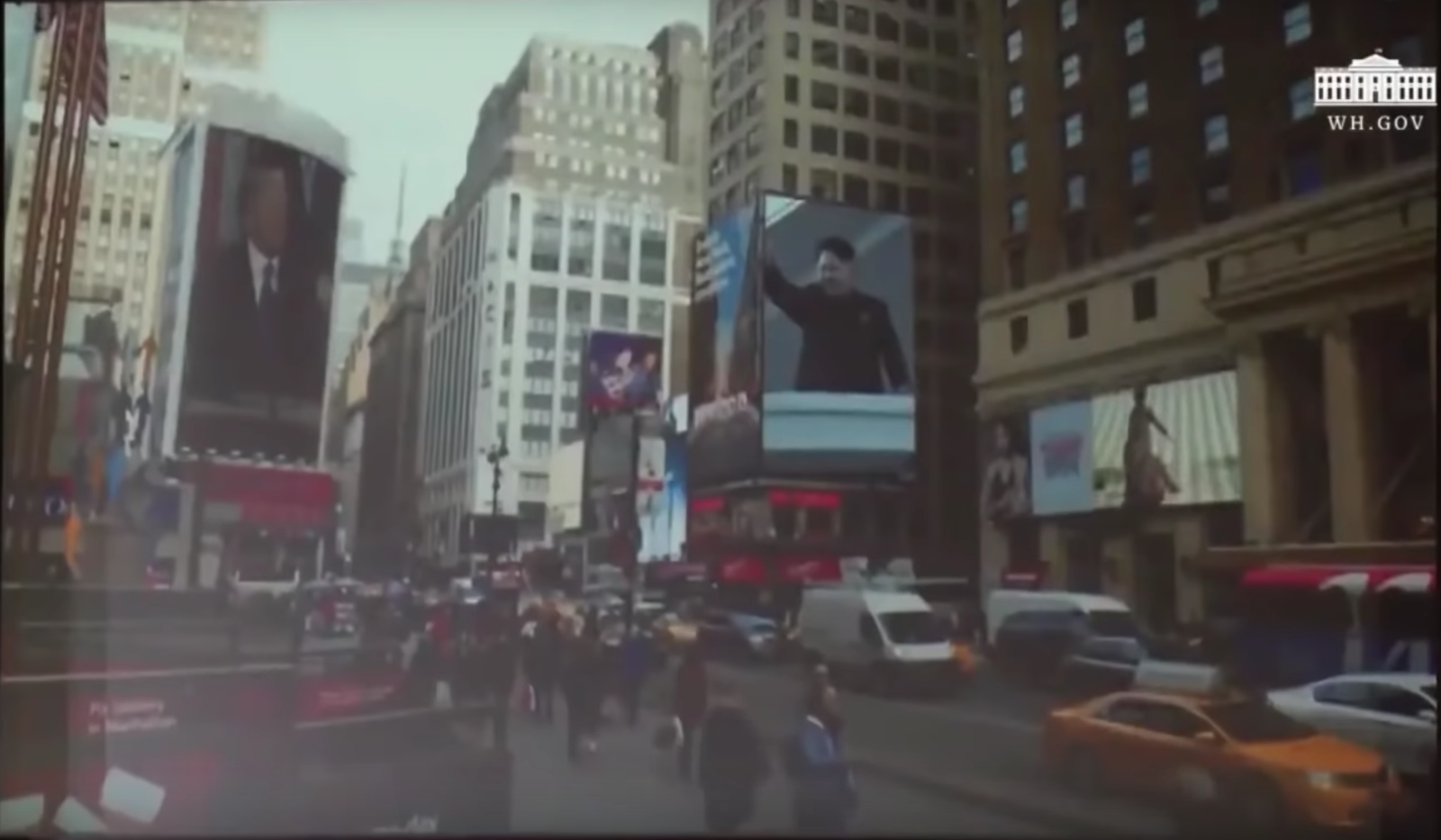 Dramatic quotes from main characters: ✅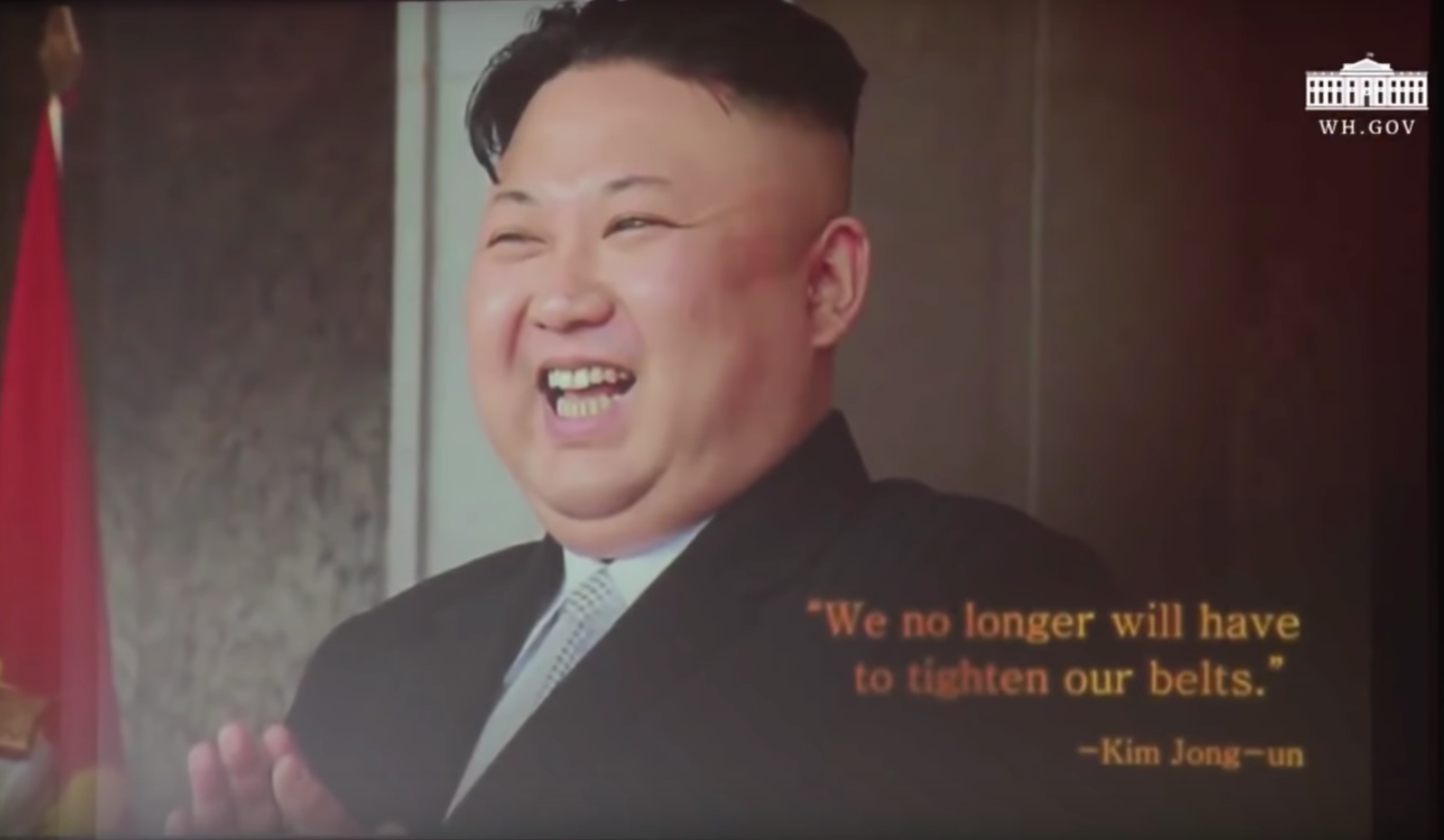 Montages of literally anything else: ✅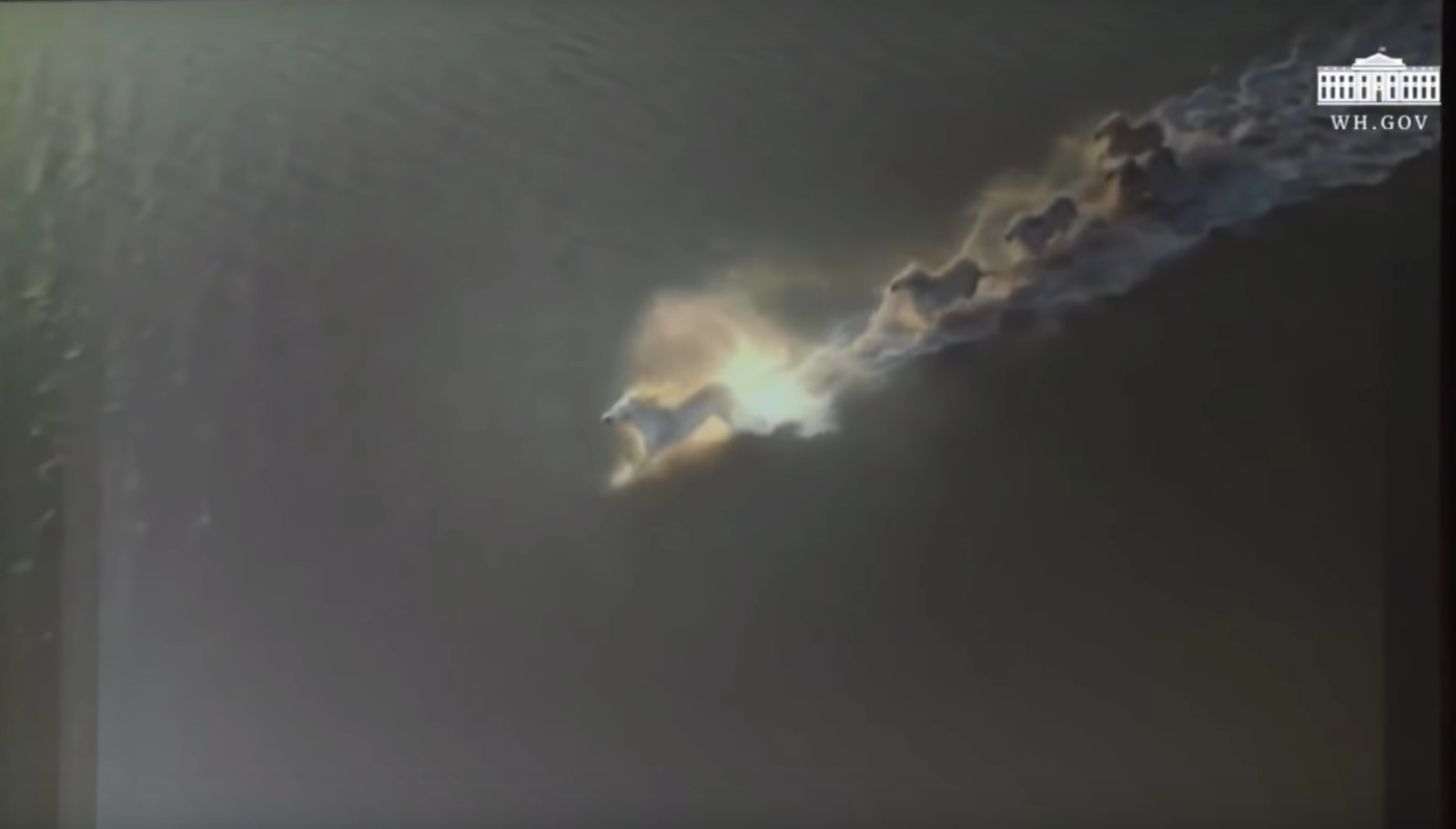 End with a vague yet dramatic declaration: ✅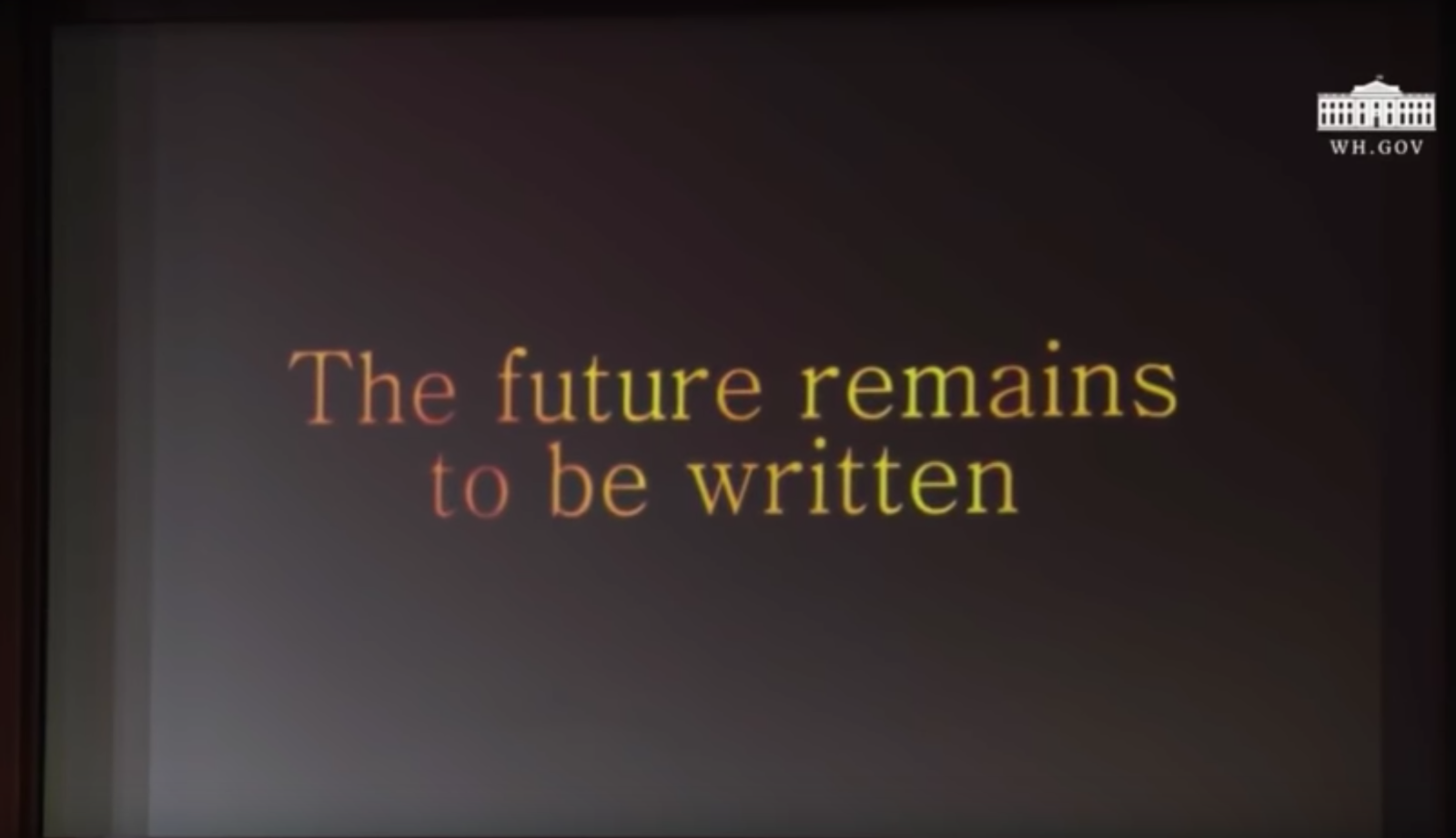 Not sure what Kim thought of the trailer, but considering he said that people will think of his meeting with Trump as "a scene from a science fiction movie," he probably dug it.