A commuter train crashed into a New Jersey Transit station in Hoboken during rush hour Thursday, killing one person and injuring more than 100 others.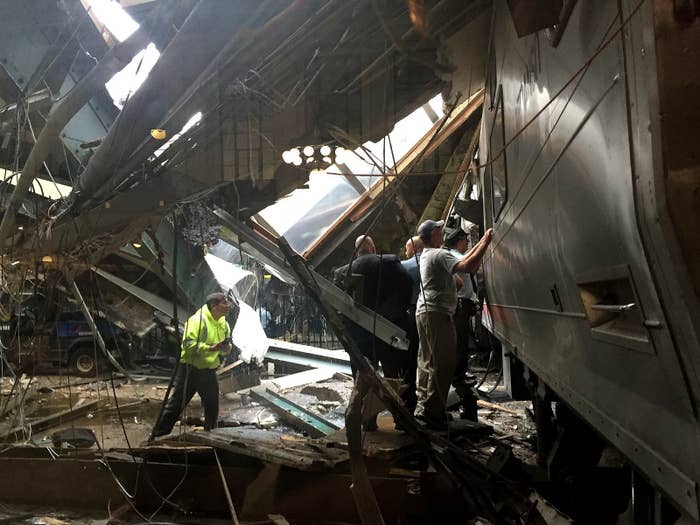 Officials also declined to speculate on the cause of crash, citing the train's high rate of speed.
One person who appeared to be on the train described the incident on Twitter. "Thankfully all I got was a crack to my head," the person said.
Videos and photos from the scene showed the train and the wreckage in the station caused by the crash.
Instagram/James Leight via Storyful
Eyewitnesses told BuzzFeed News they saw injured people lying on the ground and that the roof had partially collapsed.