Torrential Rains And Flash Floods Deluge Texas, Derail Train
Flash floods caused a freight train to derail in North Texas. The situation is expected to worsen due to rain from the storm that was Hurricane Patricia.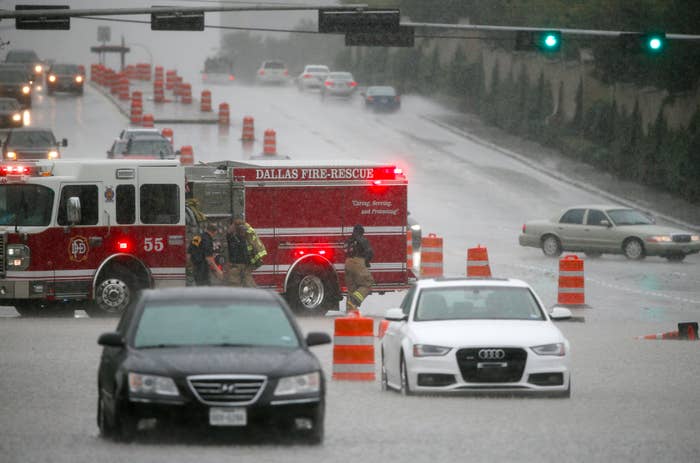 Torrential rains and flash floods deluged most of Texas Saturday as the storm that was Hurricane Patricia was expected to bring as much as 10 inches of rain, according to the National Weather Service.
Very heavy rainfall is expected to continue on Saturday in Southern and Eastern Texas and the heavy rain is predicted to move into the lower Mississippi Valley on Sunday through Monday.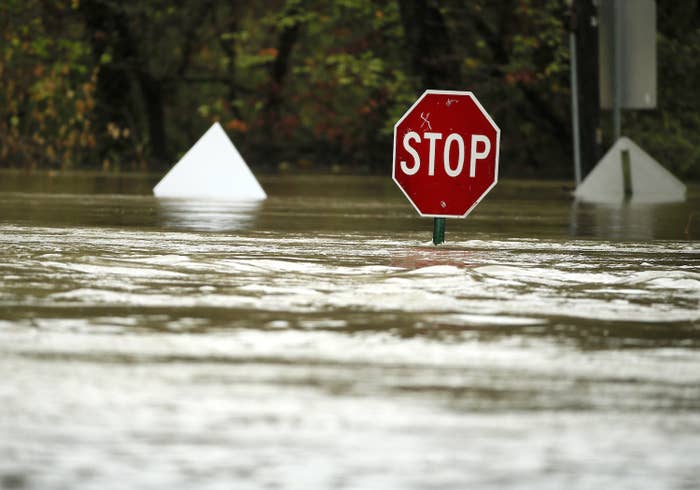 Flash flooding was also expected across most of east central Texas, the National Weather Service said, with threats of flash floods expected through the weekend.
Flash flood warnings and advisories were in effect for much of Eastern, Central and South Texas as well as parts of Oklahoma and Louisiana.
A freight train derailed in North Texas after floodwaters washed away the tracks early Saturday. Two crew members on board swam to safety and no one was hurt, CBS News reported.
The city of Powell, in Navarro County, received as much as 20 inches of rain from Wednesday through Saturday, according to the Weather Prediction Center. Coriscana received 18 inches of rain, with 16.5 inches of rain on Friday alone, CNN reported.
San Antonio broke its daily rainfall record of 3.53 inches in 2004 with 3.54 inches of rain, the National Weather Service tweeted, warning people to stay off the roads.
A homeless man was pulled by floodwater into a drainage ditch as he tried to rescue his dog, a fire official told CNN. The dog is safe but the man was not found, the official said.