This is Malala Yousafzai. Last year, the Taliban shot her on her school bus in Pakistan because she was campaigning for universal education and girls' rights.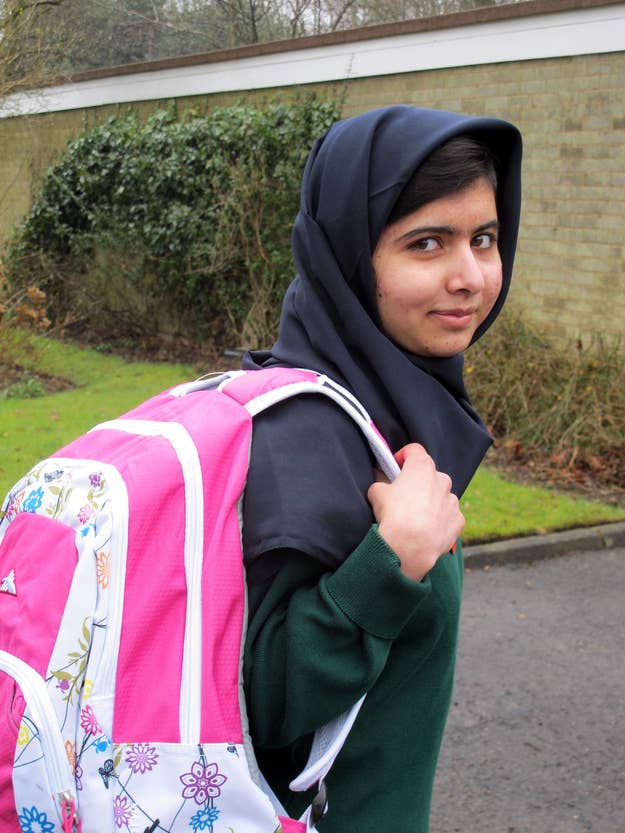 She was flown to the U.K. for surgery to repair the damage the bullet caused to her brain. She is now back at school and continues to be an activist for every child's right to education.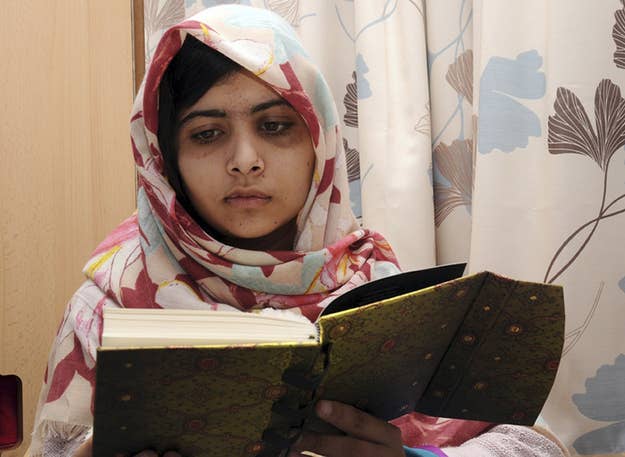 Today is her 16th birthday. And because she's so awesome and fearless the United Nations has declared it Malala Day! She just gave her first public speech about the importance of universal education at the U.N. headquarters in New York.
"A woman without an education is like a bicycle without a chain" great quote from a young woman ahead of #malala yousafzai speech to #UN

— Karen Allen (@BBCKarenAllen) July 12, 2013
#Malala addresses UN: 'I dont want revenge on the Taliban, I want education for sons and daughters of the Taliban'

— Norah O'Donnell (@NorahODonnell) July 12, 2013
Imagine being 16. Imagine being shot in the head. Imagine speaking to the UN. Unimaginable poise and courage. #Malala.

— Jim Roberts (@nycjim) July 12, 2013