Three Drifters Were Arrested For The Murder Of Tantric Yoga Teacher And Backpacker In California
The two men and a woman, suspected of fatally shooting a popular tantric yoga teacher and massage therapist, have also been arrested for the robbery and death of a 23-year-old Canadian backpacker.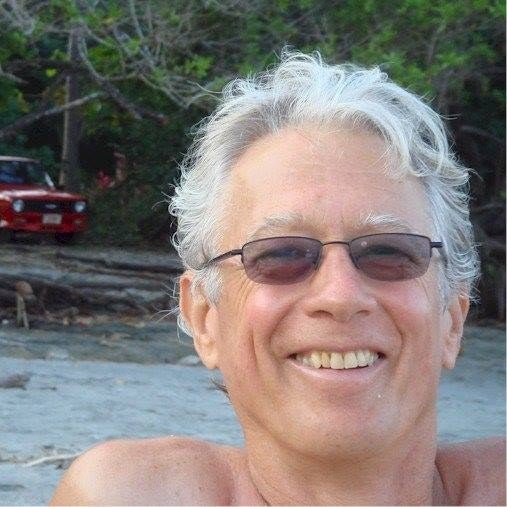 Three drifters, who were arrested Wednesday for Monday's fatal shooting of a popular tantric yoga teacher and massage therapist, are now facing charges for the alleged robbery and beating death of a 23-year-old Canadian woman in Golden Gate Park, the Marin County Sheriff's Office said Friday.
Morrison Haze Lampley, 23, Sean Michael Angold, 24, and Lila Scott Allgood, 18, were arrested in Portland on Wednesday after they allegedly killed 67-year-old Steve Carter while he was walking his dog on a scenic trail in Marin County in California two days before. Carter, who founded the Ecstatic Living Institute with his wife Lokita, was shot multiple times. He was found clutching the leash of his dog, who was also shot, but is expected to recover, SFGate reported.
The suspects then stole the victim's Volkswagen station wagon and drove to Portland where they were arrested while eating at a soup kitchen. Police tracked them down using the stolen vehicle's GPS system. At the time of their arrest, police recovered the gun that was believed to be used in Carter's death.

On Friday, authorities announced that the three were also suspects in the brutal beating death of Audrey Carey from Quebec whose body was found in Golden Gate Park last Saturday, close to where the Hardly Strictly Bluegrass Music festival was set up. Carey was on a solo backpacking trip to the U.S. and Europe. Authorities said they found Carey's personal property in the possession of the three suspects in Carter's murder. The San Francisco police have filed murder charges against all three for Carey's death.
Lampley, Angold and Allgood did not appear to have permanent addresses, officials said. Lampley was described as a transient in prior arrest records, SFGate reported.
"All three people seem to be living off the radar," Marin County Sheriff's spokesperson Lt. Doug Pittman said at a press conference. "The best way I can describe it? They appear to be lost souls."
While the motive for both the murders is unclear, Pittman called it a "crime of opportunity."
Carter and his wife Lokita were respected tantric instructors and massage therapists offering couples workshops that combined sexuality and spirituality.
Carter taught classes at Harbin Hot Springs, a New Age health resort and retreat that suffered extensive damage in the Valley Fire last month that destroyed more than 70,000 acres of land.
Carter and Lokita had moved to Costa Rica in December 2014 to "live a simpler life" but Lokita was diagnosed with a rare and aggressive form of breast cancer in July, according to her fundraising page for her treatment. She is undergoing treatment at the Marin Cancer Institute and Carter had returned from Costa Rica last month to take care of her.
Lokita wrote about her husband's death on the fundraising page:
"The devastating news is that my beloved husband of 17 years, Steve, was murdered in cold blood yesterday late afternoon while walking our dog on a popular hiking trail in Fairfax, Marin County. He was shot dead. A murder investigation is in progress.


I am beyond devastated to face this situation while already going through intensive breast cancer treatment. His senseless and shocking death is incomprehensible to all of us, and this time is the most difficult.

Please hold Steve and me close to your hearts and in your prayers. I am shattered, shocked, enraged and so so sad."
.