Thousands Of Russian Troops In Ukraine As Stealth Invasion Grows
Over 1,000 Russian troops have joined separatists to fight Ukrainian forces in the southeast, says NATO.
Update — Aug. 28, 2014, 11:00 a.m.: NATO released satellite images showing Russian combat forces engaged in a military operation inside Ukraine.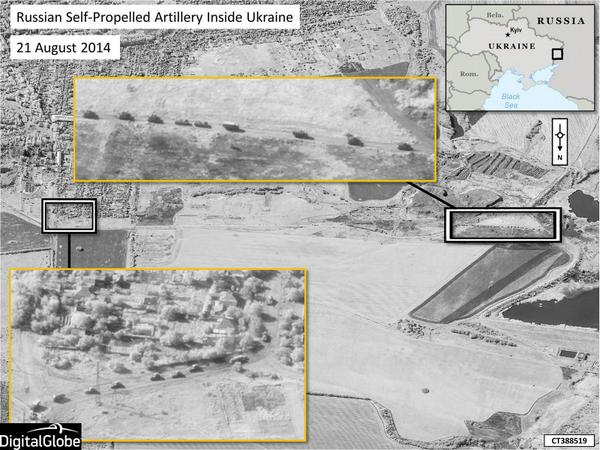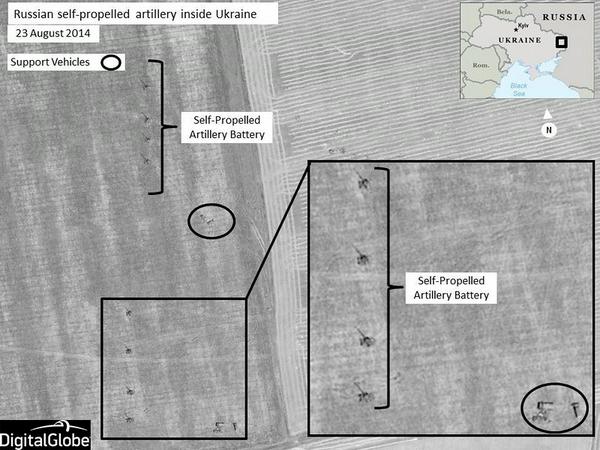 Update — Aug. 28, 2014, 9:58 a.m.: Two columns of tanks from Russia entered a strategic Ukrainian town, the Associated Press reported.
Grad missile systems from Russian territory were fired at Ukrainian forces, a Ukrainian security council spokesman said.
Thousands of Russian soldiers are fighting alongside pro-Russian rebels in southeastern Ukraine according to NATO, Reuters reported.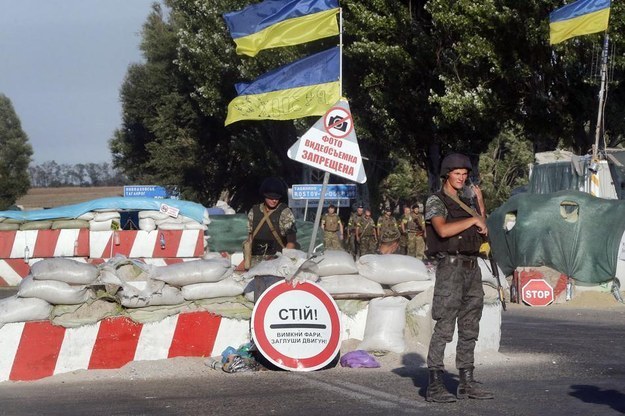 Ukraine believes Russia has sent troops to help the separatists invade the southeast. Ukraine's defense council said Russian forces seized control of the border town of Novoazovsk and other areas on Wednesday as Ukrainian forces prepared to defend the port city of Mariupol.
Ukrainian president Petro Poroshenko said, "An invasion of Russian forces has taken place."
Even as Moscow denied sending armed forces to Ukraine, a NATO military officer said "well over 1,000 Russian troops" are operating inside the country, Reuters reported. "They are supporting separatists (and) fighting with them."
Pro-Russian separatist leader Alexander Zakharchenko said 3,000 to 4,000 Russian soldiers on "vacation" were fighting against Ukrainian troops. He said, "Among us are fighting serving soldiers, who would rather take their vacation not on a beach but with us, among brothers, who are fighting for their freedom."
U.S. Ambassador to Ukraine Geoffrey Pyatt said Russian troops were intervening directly in the fighting on Ukrainian territory.